Legislative gun law changes inspired by October 1 have seen middling adoption over last nine months; advocates urge patience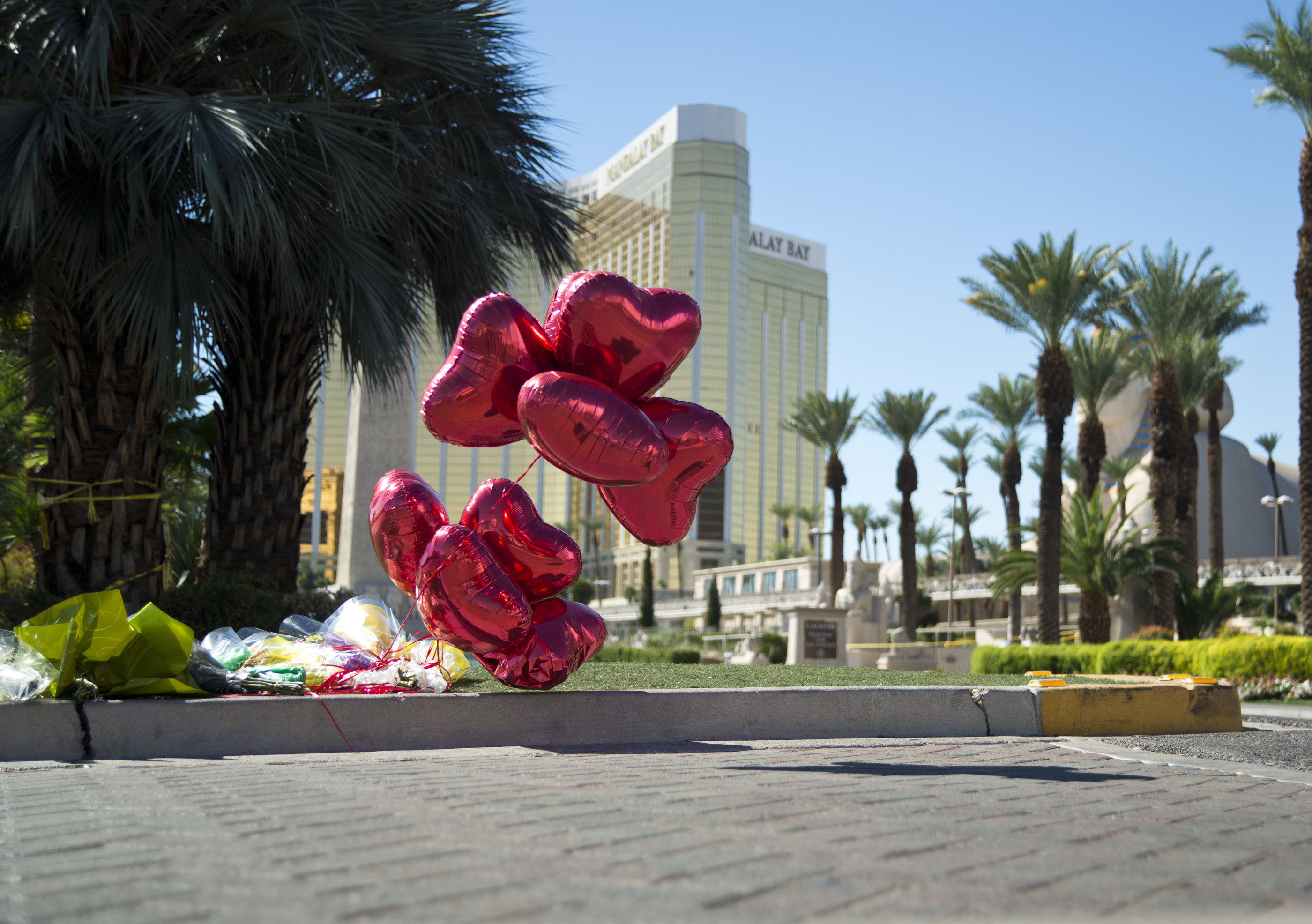 Democratic lawmakers entered the 2019 Legislature with a clear vision in mind; toughen up Nevada's historically loose gun laws.
State Democrats had won a near sweep and clear legislative majorities in the 2018 midterm election, the first election since the 2017 mass shooting at the Route 91 Harvest Festival that left 58 people dead and hundreds more injured. On the campaign trail, Democrats did not shy away and instead campaigned on preventing gun violence; one of Steve Sisolak's most memorable ads focused directly on the mass shooting and a promise to ban "assault rifles, bump stocks, silencers."
Within the first two weeks of the Legislature, Democrats had passed (along party lines) a bill to finally implement a narrowly passed 2016 initiative requiring background checks on private party gun sales. By the end of the 120-day session, they had passed a "1 October Bill" (AB291) banning bump stocks, raising blood alcohol limits for firearm possession and implementing a legal process allowing courts to temporarily seize firearms from a person displaying high-risk behavior.
Many of the bills elicited a strong negative reaction from pro-gun rights groups (including the National Rifle Association), with opponents flooding the halls of the Legislature to oppose the measures as unnecessary or overly punitive.
Still, Democratic lawmakers — including bill sponsor and October 1 survivor Sandra Jauregui — touted the legislation as the "most comprehensive gun safety legislation in Nevada history."
"We'll never be able to go back and protect those who have been taken from us because of gun violence, but because of the actions that we took in Nevada we are making our communities a safer place," the Democratic assemblywoman said in a statement after the bill was signed.
The two major provisions — expanded background checks for private party sales and "red flag" extreme risk protection orders — took effect in January.
But over the last nine months, adoption and use of the new laws has been mixed.
Public records obtained by The Nevada Independent indicate that more than 2,400 background checks on private party transactions have been conducted between the law's effective date in January and Sept. 1. But the state Department of Public Safety — which manages the state's background check system — only reported four issuances of "red flag" Extreme Risk Protection Orders over the last nine months.
The small number of orders — which only include approved orders and not applications or denials — may be in part attributable to the COVID-19 pandemic, which resulted in many state courts closing in-person operations and taking other safety precautions to limit spread of the disease.
Advocates say it's also too early to draw strong conclusions about the efficiency of the laws William Rosen, Everytown for Gun Safety's managing director of state policy and government affairs, said in an interview that adoption and use of the laws isn't an automatic process, but will become more widespread as time goes on.
"It's going to be an effort among various agencies and law enforcement officials and the public to continue carrying that into practice," he said. "The first year of data, it's the beginning of the road, not the end."
Expanded background checks
By a margin of fewer than 10,000 votes out of more than 1.1 million cast, Nevada voters narrowly approved Question 1 on the 2016 ballot — an initiative that would require background checks before the sale or transfer of a firearm between two private parties, with some limited exceptions.
Federal law already requires background checks to be conducted on any firearm sales from a federally licensed dealer, but backers — led by former New York City Mayor Michael Bloomberg and his Everytown for Gun Safety group — say the ballot question was necessary to cover the "gun show loophole," or sales between private individuals without the involvement of a dealer.
Supporters, led by Bloomberg and Everytown, poured more than $19 million into the group supporting the ballot question, while the NRA contributed close to $6.6 million to the opposition group.
But implementation of the measure never happened. Then-Attorney General Adam Laxalt announced in late 2016 that the FBI was refusing to conduct the expanded background checks for the state — a major procedural issue as the initiative specifically required the federal agency, and not the state, to conduct the checks. Nevada law also prohibited any changes to voter-approved statutory initiatives for a period of three years.
Fast-forward to 2019 — after Democrats won clear legislative majorities and control of the governor's office for the first time in two decades — and Democratic lawmakers introduced a bill (SB143) moving the responsibility of conducting the background checks from the FBI to the state. Gov. Steve Sisolak signed the bill into law in just the second week of the legislative session, with it set to take effect in January 2020.
Since the law went into effect in January, the number of private-party background checks per month has continually increased. January saw 168 private-party background checks, with August seeing the highest to-date total of checks at 518 total.
Nevada's Point of Contact Firearms Program typically handles more than 100,000 background check requests per year, according to the agency. The agency rejects about 2,000 attempted firearm purchases every year.
Lawmakers and state officials say the state-run background check system is more effective and comprehensive than the federally operated system, as it includes state-level criminal history and mental-health records.
Though data on rejection rates for private party background checks were not immediately available, Rosen said he believed the state was off to a "healthy start" and that the law was more designed to take away gun-buying opportunities for individuals that would otherwise fail a background check.
"That's the whole point of the law, of course, is that law abiding sellers can help shrink the market of unlicensed non-background check sales for unlawful buyers," he said.
Annette Magnus, executive director of progressive advocacy group Battle Born Progress, said the uptick in background check totals was a positive sign that meant more people were following the law and going through the correct process. But she added the numbers may also reflect the higher number of gun sales in 2020 thus far, which could be a future cause of concern.
"I do think people feel unsafe," she said. "I think you're going to continue to see those numbers go up and look, I'm glad we closed the background check loophole, that does make all of us safer. But I think on the flip side of that, seeing those numbers rise for gun sales generally and these numbers, I think there's more to that and there's more going on."
Red Flag laws
Nevada's new "red flag" law that allows courts to temporarily seize firearms from high-risk individuals has been used sparingly over the last nine months, and a lawsuit challenging its constitutionality is still pending in court.
The ability to issue orders come from a multi-pronged firearms bill (AB291) approved during the 2019 legislative session. A total of 19 states and Washington, D.C. have implemented some kind of "red flag law," according to gun safety group Everytown for Gun Safety.
Under the law, a court can issue an "extreme risk protection order" that takes away any owned firearms or the right to possess or buy a gun from an individual for any of the following reasons:
Making threats or committing actual acts of violence against themselves or others
Engaging in behavior a police officer determines to be a "serious and imminent threat"
Engaging in high-risk behavior while possessing or recently purchasing a firearm
The law requires that a hearing to be held within seven days of the issuance of the initial order, allowing judges to issue an extended order valid up to a year prohibiting an individual from possessing firearms if the court determines gun ownership could result in injury to the person or others and if other, less restrictive options have been exhausted or not effective.
The final version of the bill, which also banned firearm modifications similar to bump stocks and added penalties for negligent storage of firearms, was staunchly opposed by Republicans and passed on near-party line votes in the Senate and Assembly before being signed into law by Gov. Sisolak.
But according to the Nevada Department of Public Safety, only four such protective orders have been granted since the state's new law went into effect in January. Two of the orders were filed in February, another in May, and the fourth in September. One was issued in Carson City, one in the Ninth District Court (Douglas County) and two in Eighth Judicial District Court (Clark County).
Other states that have adopted similar "red flag" laws have generally seen larger numbers of protective orders filed. Oregon, which implemented a similar law in 2018, saw about 74 petitions filed in its first year of implementation. Maryland judges granted 148 such orders within the first three months of the law; Vermont issued about 30 such orders in its first 16 months of having a similar law in place.
The group found that states with "red flag laws" issued around 3,900 protection orders between January 2018 and August 2019, with a tally showing no state has issued fewer than nine extreme risk protection orders per year.
Rosen said there were a number of "confounding factors" that could affect Nevada's total of protective orders issued, including court closures from the COVID-19 pandemic, and that most states tended to issue more orders as law enforcement and the legal system because they were more comfortable with their use.
"I do think it's going to take a little time and effort, but I'm not disappointed at all that in its first year, especially this year, that we may be off to a slow start," he said.
Advocates of the law say it can help family members and law enforcement take a preemptive step to prevent mass shootings, domestic shootings or suicide by an individual demonstrating high-risk behavior.
Magnus, who lobbied for the bill in the 2019 Legislature, said the small number of protective orders filed thus far is likely attributable to court closures and disruptions caused by the COVID-19 pandemic. She said a smaller number of the orders being filed should be considered a good sign — meaning fewer people found it necessary — but acknowledged it may take time for use of the tool to become more widespread.
"As more people find out about this new law, and are able to access this new law when they're in dangerous situations, you will see an uptick in the number of people who are utilizing this and I think you'll see judges and law enforcement also start to utilize this as well," Magnus said.
But the law in Nevada has been met with a flurry of opposition from gun right activists and several rural counties and sheriffs, some of whom have threatened to not enforce provisions in the law.
That opposition culminated in a lawsuit filed in December 2019 by a conservative nonprofit group, NevadansCAN, which sought to challenge the new law as an unconstitutional "government power grab" that ignored due process rights in allowing a judge to temporarily seize a person's firearms.
The request was rejected in an order filed in early July by Carson City District Court Judge James Russell, who denied the injunction request over a lack of standing.
Without ruling on the constitutionality of the law, Russell wrote that the political advocacy group and an individual gun owner who joined the lawsuit lacked standing because they "have not alleged that they will suffer an imminent cognizable personal injury due to the order for protection provisions."
Instead, Russell wrote that a lawsuit challenging the law's constitutionality would be better suited if brought by a person subject to an extreme risk protection order.
But the lawsuit is still pending, as three rural counties and four sheriffs in Elko, Pershing, Humboldt and Eureka counties have filed to intervene. No additional hearing on their motion has yet been scheduled, and a spokeswoman for Attorney General Aaron Ford's office said a decision from the court could take a "couple of months."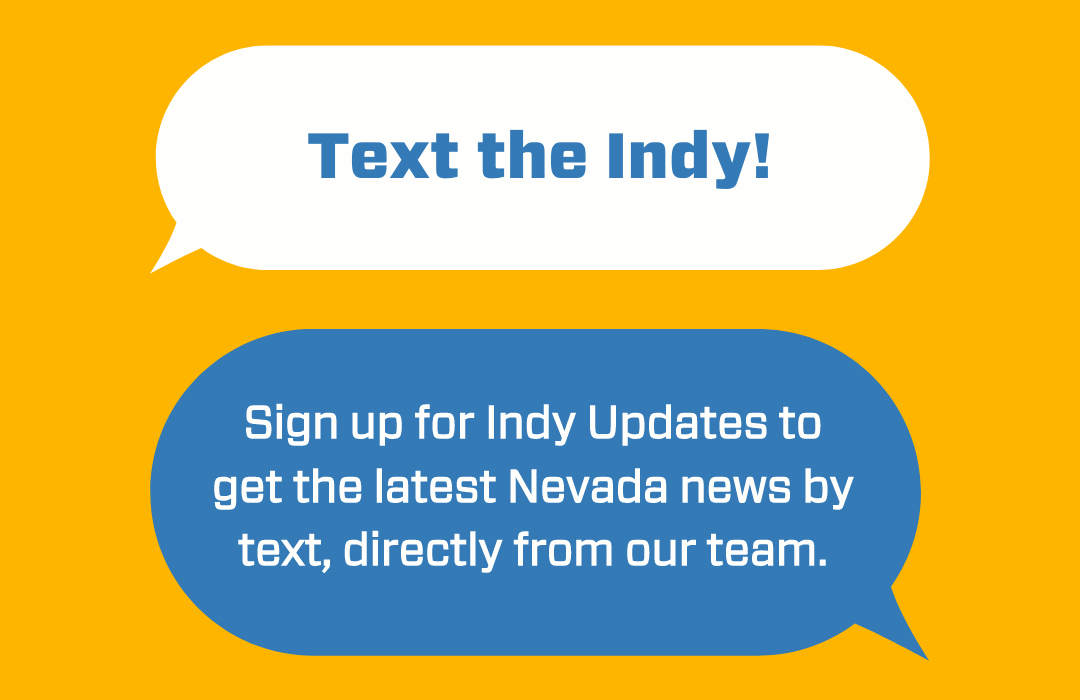 Featured Videos