Life in prison is not life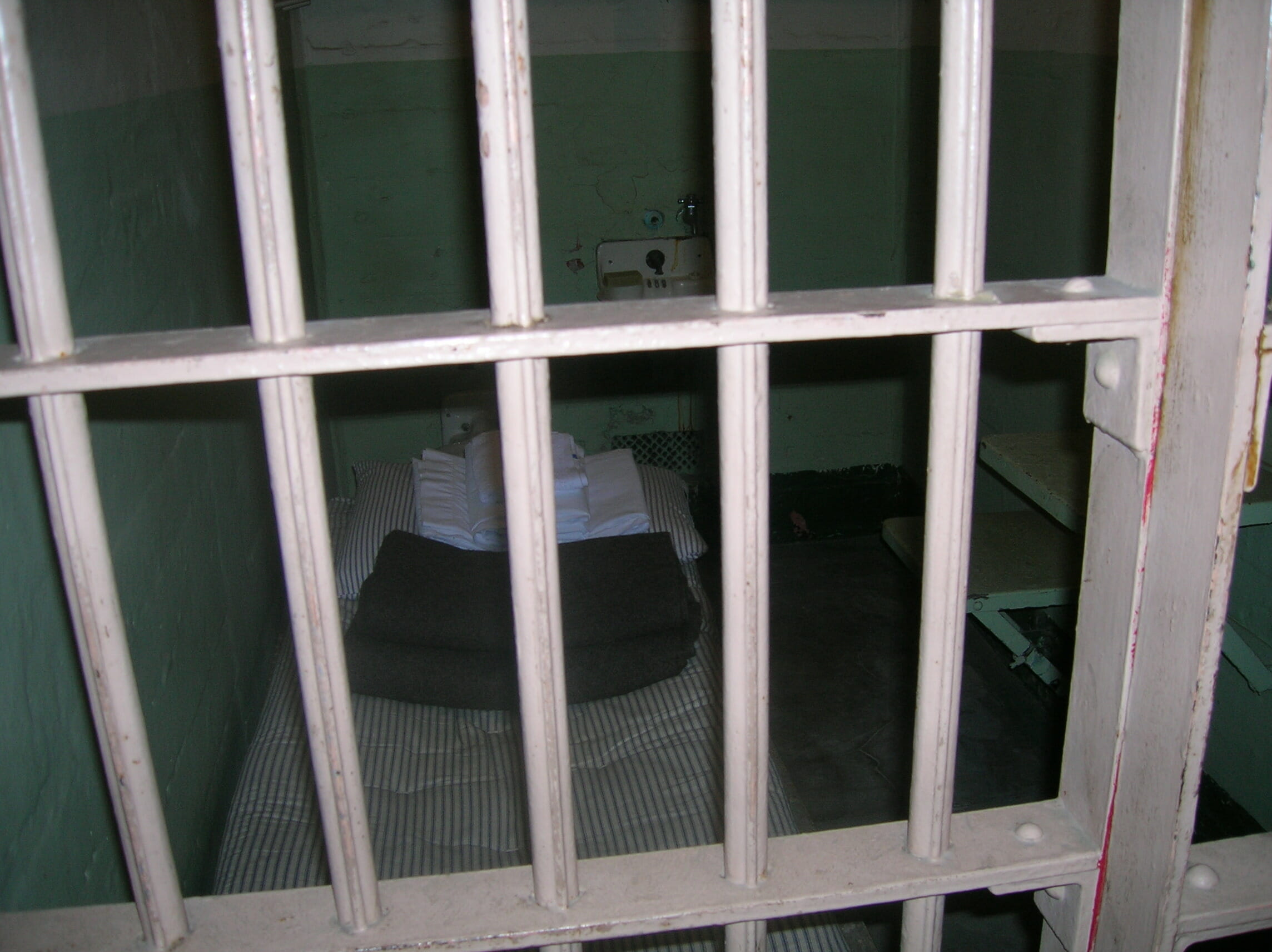 We talk and think a lot more about criminal justice and theories of punishment than we realize. Whether it's obsessing about the latest convicted celebrity or agreeing someone should rot in prison for their crimes (lest we be canceled) or nodding with victims who ask for ecclesiastical after-sentences like eternal damnation, we really get into punishment. Same, too, for our entertainment, enjoying our favorite feel-good prison romp (it's Shawshank, right? Or maybe Orange Is the New Black?). It's definitely part of our societal conversation.
In part. Many of us carry opinions about prison — but rare is the discussion (or really any thought at all) about the day-to-day lives of those incarcerated. Likely because there seems to be a consensus that people in prison are right where they belong; that this is the inevitability of bad behavior and the best system we have in place. There's also some lip service about "keeping society safe" and the need to be "tough on crime" but has anyone actually looked at any serious study of either concept? Spoiler: prison as a vehicle has little to do with safety as a destination. Indeed, it's far more about lazy vengeance than it is about redemption, but it's what we do. We send "bad guys" to prison.
Soon, the Nevada Sentencing Commission will be considering pleas from different groups to start releasing people who are incarcerated driven by concern over the potential wild-fire spread of the coronavirus within the close quarters of detention institutions. The crux of the discussion is likely to be "who is most vulnerable" in prison and what mechanisms and controls we can utilize to release these folks. The means may include consideration of commutations or pardons, early or expedited paroles, extended furloughs, compassionate releases to house arrest or any number of other options provided for in our laws but rarely considered outside of this sort of special emergency circumstance.
Of course, all this will likely be weighed against the omnipresent, but ever-superficial discourse on "public safety" and the newest rub, the Marsy's Law conundrum, which possibly requires (it has not yet been tested) some level notification and input prior to consideration of an inmate release — depending on how it's phrased. And so, the last group to be considered (per usual) of any plan to protect them from the horrors of their existence - inmates - will finally come to light with hand-wringing, strong opposition and maybe only a little relief. All taking place in the cauldron of supposed "justice in America." Months into the pandemic, this conversation was inevitable, and yet it hasn't even started; weeks ago the ACLU asked the governor of Nevada (who has been swiftly issuing executive orders for other concerns without the slightest debate) to do something, and nary an official response (yet).
We need more than an emergency plan. We need to rethink prison.
When the conversation of what justice in America means comes up in my circles, I'm often reminded of the true story of Michael Rene Pardue, an innocent man who spent three decades in prison for a crime he didn't commit. And while, sadly, the plight of the wrongfully incarcerated is not an uncommon story these days, what distinguished Mr. Pardue is that even though his sentence was vacated after 25 years, he was not immediately released (that took years more of wrangling). You see, even after being exonerated, he was still serving a different life sentence for trying to escape (Shawshank-style) from prison three times; the last memorably by jumping onto a horse before making his way off in the warden's Corvette. The fact that he was innocent was not a consideration in the punishment for the (some might say justified) escape effort. In prison, he remained, proving that (cue Morgan Freeman voice) "prison is no fairytale world."
There are concepts of punishment and more importantly rehabilitation that don't require prisons, but until now we haven't prioritized this conversation. You may ask, "so where are we supposed to put all the criminals?" to which I respond: Let's look at every person who breaks a law and find out how it happened. Let's equip them in a way to not only prevent it from happening again, but also focus on implementing policies to help heal them and their victims. Provide places where they can live in healthy environments.
Putting humans in cages does not serve this end.
Prison is an ugly word, a despicable place and an inhumane concept. Nevada is not alone in its consistent, near-capacity occupancy. It is packed mostly with people who broke a serious rule of society (some violent, some not) or broke a less serious rule but managed to screw up their chance (or maybe multiple chances) at probation or parole. There are also innocent people in there. And people who were once out-of-control, but are now paying the consequence within a system that too easily doled out incarceration not in consideration of who they might become, but based on who they were at an instant in time — sometimes decades ago.
Jail is not better. And while most people have the chance to bail out of jail, for many in our community, the fees associated with bail (even small fees) are unattainable because of poverty. Jail is a short-time version of prison with the same dehumanization methods employed for volume control, the same lack of access to the world outside the walls of the institution, the same absence of the basic dignities of human existence. Things like pursuit of a person's own view (vs. the government's view) of economic stability, pursuit of health and happiness, or even basic medical treatments that are outside the limited capabilities (and rules) of the institution — and the lovingkindness that we may all stumble upon in the universe on any given day.
In my role as an attorney, I've been to many detention facilities throughout Nevada. From the large Washoe County Detention Facility to the tiny one in Henderson, from the privately run Nevada Southern Detention Center federal facility in Pahrump to death row in Ely. And while I always get to leave after my business is done, the sheer sorrow and scariness of such places always leaves with me. From first-hand accounts from clients to reports that cross my desk, it is not a matter of debate in my mind that the execution (if you'll pardon the phrase) of punishment by these means is a cruel joke upon the incarcerated — and upon society. We need to have a public conversation about the known horrors and the toll that incarceration takes upon our own people by our own hand.
Interestingly, we seem to have reached enough of a boiling point to at least acknowledge that we have a mass incarceration problem — and that maybe there's something we should do about that. We confine as many people at any given time in the United States as make up the entire population of Clark County (that's about 2.3 million). It's even given the current administration a little jolt – at least in terms of so-called "criminal justice reform." But reforming the criminal justice pipeline into prison, while noble (and oftentimes too modest), doesn't address the inherent foolhardiness of maintaining the current systems of incarceration as is. We need a discussion of prison abolition — or at least a mass overhaul of the way prisons are run, what they are set up to accomplish, and who even needs to be in such a system when there are many other ways to punish or rehabilitate someone.
No matter what strides are made to limit the numbers of people going into or staying in prison, prisons are still at the center of the equation and no one has to take any real responsibility for the horrors that happen there. Not for the ridiculous volume of people packed into tiny living quarters, not for the separation of families that occur, not for the disproportionate impact on the poor and people of color. Not for the cruelty (amongst inmates and prison officials), not for the dangers both physical and mental of every policy, not for the constant living in fear and the compromise of humanity, not for the PTSD (and other mental infirmities) and further economic setbacks that result from lengthy incarceration. No one has to take blame or even think about it.
It is certainly not the fault of law enforcement – they merely take the suspected wrong-doers into custody for violating the letter of law laid down by the Legislature. Law enforcement has no authority over what happens to the person after arrest; they have done their duty and let the system take its course. It is also not the fault of the prosecutor, who decides whether the case is righteous and which charges should be pursued, and then advocates for a sentence (sometimes prison) but has no authority to make that happen – it's just a suggestion. Ultimately, it's the judge who decides whether the person should remain in custody before a sentence or go to jail or prison. So it's the judges (in Nevada – elected), who rise to the occasion like Solomon to scientifically bestow just the right amount of incarceration after listening to all the suggestions (including victims with the right to have the last word) and give a year or two or five or twenty or life in prison as the consequence of bad behavior — but the judge is just following and never exceeds whatever sentence the Legislature sets forth so no fault can be found. And the Legislature only creates the laws and sentence ranges; they don't arrest or send anyone to prison.
Everyone is just doing their job.
But if the current crisis develops to such a critical mass of despair that it forces the governor (or the prosecutors) or the judges (or the Legislature) or the Sentencing Commission to take swift and politically difficult positions to release a portion of the inmate population, then we also should have a conversation about a new paradigm of response to criminal behavior. Indeed, we should not only try to identify people right now who can or should be released to their families or other safe spaces outside of the prison/jail complexes because of COVID-19, but we should commit to doing this on the regular.
Every few months, we should invest in the time extensive endeavor of looking at the situation of EVERY SINGLE HUMAN IN CUSTODY and identify the mentally and/or physically sick or those dying; the first-time or small criminal history offenders; people with only a short time left; people with low bails already set who simply don't have the funds; the non-violent individuals; the older individuals; the minor probation or parole violators; the likely innocent; and those who pose a low future risk of recidivism (both as a result of rehabilitation and by the offering of resources and systems to bolster their re-acclimation into society). Ultimately, we should create a system where prison (if at all) is an exception rather than the rule.
Why are people with advanced cancer, or dementia, or past even past their release dates still in custody? Especially now!
The COVID-19 crisis may force the hand of the powers that be to recognize that inmates are humans who deserve to be released from what could turn into a swift and devastating killing ground of viral contagion. A new look at incarceration could turn a long-ignored and devastating failure of government into a better bet for whatever comes next.
Dayvid Figler is a criminal defense attorney based in Las Vegas. He previously served as an associate attorney representing indigent defendants charged with murder for the Clark County Special Public Defender's office. During his legal tenure, he served a brief appointment as a Las Vegas Municipal Court judge. Figler has been cited as a noted legal expert in many places including the New York Times, National Public Radio, Newsweek, USA Today, Court TV and the Los Angeles Times. His award-winning radio essays have appeared on KNPR as well as on NPR's All Things Considered program.
Comment Policy (updated 4/20/2021): Please keep your comments civil. We reserve the right to delete comments or ban users who engage in personal attacks, use an excess of profanity, make verifiably false statements or are otherwise nasty. Comments that contain links must be approved by admin.