Criminal justice reform — big changes or baby steps?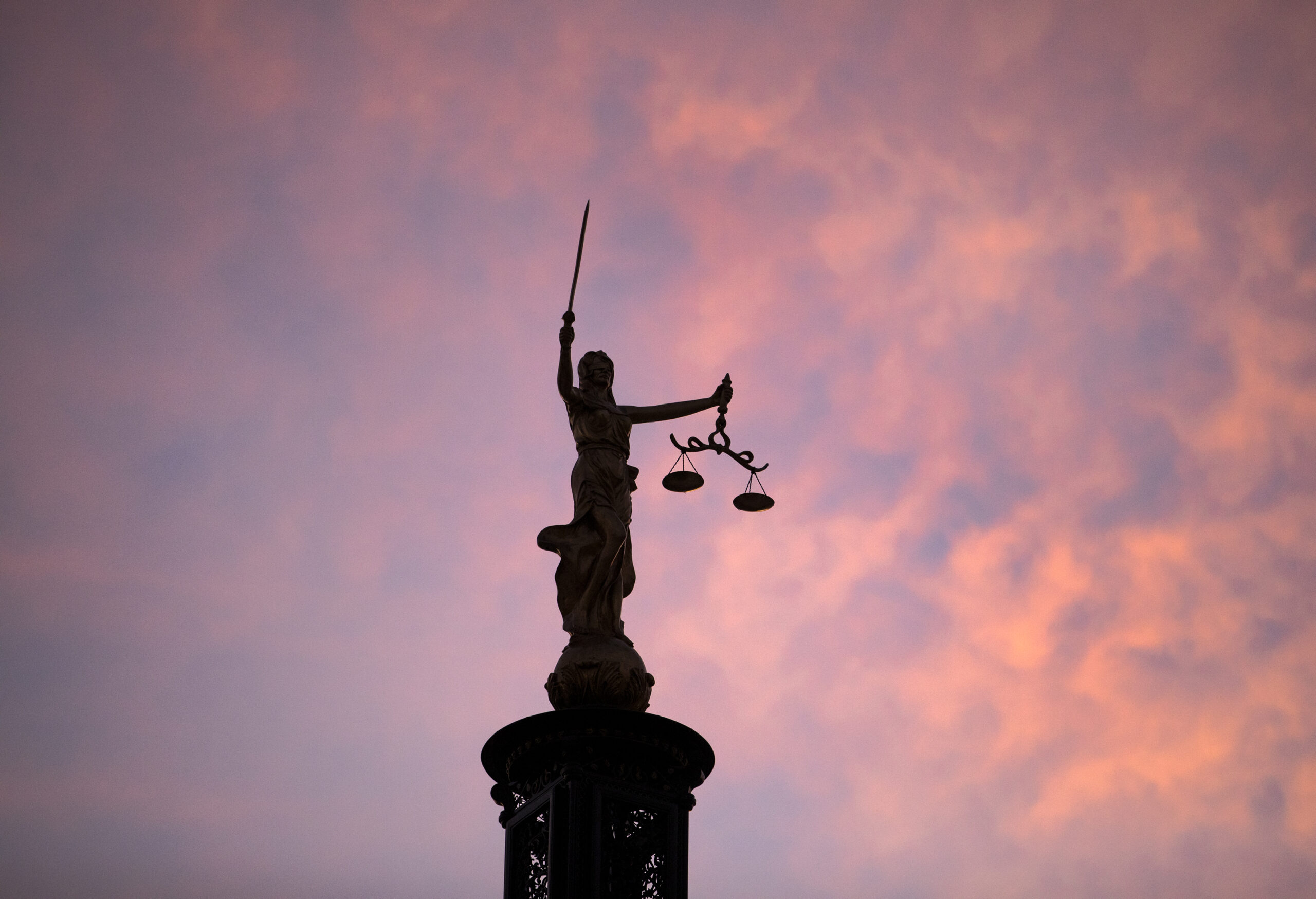 Criminal justice reform is a hot topic, and I don't necessarily mean that in a good way. I mean it more like a trendy but ultimately disappointing mall retail way. "Hot Topic" may well advertise and sell the coolest looking stuff but when you thumb through the racks, it's mostly a bunch of warmed over gothware, useless knick knacks and some Disney totes.
Criminal justice reform lacks a comprehensive definition and therefore means different things to different people. In the end, the presently underway round of reform may turn out to be no more compelling or valuable than the Funko Stranger Things Vinyl Figure (available now, on discount, at "Hot Topic").
Then again, there's reason to remain (a little) hopeful. The term is on the lips of legislators with an urgency to make things better. But it will likely take a true bipartisan miracle to take on the real foibles and follies of incarcerating so many people, especially people of color and those who live in or near the poverty level.  
As the conversation continues and the Nevada governor and attorney general chime in with commitments to some of the stronger reforms being discussed, I look forward to bills actually becoming law. But as indicated above, my gut tells me it's going to be harder than everyone thinks. The problem is getting past some fundamental ways of thinking about the law and order, crime and punishment and pride and prejudice that pervades our state's institutions. I suspect that when elected officials looking to be re-elected officials (for ever and ever until term limits do you part) hear testimony from victims, law enforcement, and the state's many county prosecutors (let alone the Constitutional restrictions from Marsy's Law), there's going to be a sad buckling of resolve.
Perhaps the best way to evaluate how reform will likely go is to first take a gander at the recently enacted legislation from the federal government.  Aptly entitled "The First Step Act", the new federal reforms also could have been called "The Baby Step Act" or "The Most Innocuous So We Can Pretend We Care About How Brutal Prison Has Become Act" or "The At Least It's Something, Amirite Act."
The major points of the not-nearly-enough federal legislation, which only affects federal defendants and inmates:
(1) FINALLY gets rid of the crack cocaine/powder cocaine nonsensical disparity that has been debated and derided for more than three decades;
(2) Allows for more vocational and educational programs for people STILL IN PRISON – likely to create or bolster new private, cottage industries to serve the incarcerated;
(3) Gives earlier releases to halfway houses (another private industry) and more clear sentencing credit;
(4) Diminishes mandatory minimum sentences for non-violent drug offenses (but not other mandatory minimum sentences); and
(5) Provides more funding for re-entry programs into society (maybe another new private industry) which ostensibly will give folks who have been swept into a horrific, trauma-inducing, vastly broken prison scheme a better chance of not reoffending.
Likewise, Nevada is setting up to make a full-on run at this ambiguous topic of "reforms" and so yes, absolutely, bully bully.  But like the federal government, Nevada will likely not go far enough. So before we start cheering, maybe some questions first:
For instance, will criminal defendants (you know the people who commit crimes) in Nevada stop going to prison for extraordinarily long periods of time? Are we ready to commit the resources to a quicker and more humane transition from prisons to the streets? Will we improve the ease with which some defendants are remanded for minor probation or parole violations? Will we make it easier for the wrongly accused to have their cases redressed? Are we ready to eliminate the vengeance-forward, but ridiculously expensive and ineffective death penalty? Are we prepared to focus on the individual frailty of the human charged with an offense OVER the impact on the victim/survivor of the offense? Are we ready to commit to a comprehensive juvenile justice, mental health, and education overhaul as a preventative measure versus continued reactive funding to an antiquated system of catch, process, suffer and release? Will creative prosecutors be shut down and vindictive judges limited in their power to destroy people's lives through unfettered judicial discretion?
Unless all these questions are answered in the affirmative, a truly comprehensive set of reforms is not what we're considering. And despite the genuine efforts of some legislators to draft bills that will change everything, I fear most of the soon-to-be-law measures will succumb to the same federal "baby steps" mentality that will do very little except divert attention from the primary (and secondary) problems associated with crime and the people who commit it.
And unless we stop saying in the same breath that the incarceration system is lacking in humanity, efficacy and actual "justice" and that there's too much crime on the streets and people aren't being punished enough, we're not going to get the job done. What do I mean by the latter?
Step into any Clark County courtroom where a person accused of grand theft or animal cruelty or possession of child pornography or domestic violence or DUI resulting in death or elder exploitation is set for sentencing. What will you see? The Clark County DA is charging first-time offenders in fatal DUIs with murder, and judges are putting them away for life. Prosecutors emboldened by victims regularly ask for the "maximum" punishment and often that could mean a really, really long sentence. It would be pure theater of the greatest magnitude if it didn't become quite real, post-judgment. Too often, our courts show not an inkling of concern for the offender because the offender is usually called "the bad guy" from jump street — and who wants to help the bad guy? With this attitude, we will remain reluctant to do things that alter the idea of "justice."  
Finally, is our upcoming conversation about criminal justice reform going to alter society's perception of the defendants as "bad guys?" Well, no. Not in the 2019 legislative session. So what will happen, and what should happen? Here are some predictions:
1.  Many of the modest proposals of the Criminal Justice Institute working with the state will pass in some version or another despite vehement objections from law enforcement, county prosecutors and victims rights advocates. Most of these proposals are common-sense and can be pitched as cost-savings and not necessarily a deep-dive into philosophy about restoring a truer sense of "justice." Key among these "reforms" likely to pass will be raising the threshold amounts to qualify for felony theft, retooling the long-abused and over-used "burglary" statute, tweaking (pun agitatedly intended) some of the drug offenses (especially trafficking) and strengthening of training and re-entry programs. There's also chance that Nevada's "habitual criminal" statute which allows for judicial discretion to put a career offender away for life even on a minor new offense may also get a readjustment, however any new changes here will likely be minor – maybe just limiting how far back a judge can look, but little else.
Some of the other big changes — such as creating a presumption of probation and/or diversion (into treatment programs over incarceration) — will be discussed but judicial discretion will win the day and little if anything will be done to change the basic nature of how our state thinks about sentencing. Nevada, sadly, isn't ready to give an automatic break or even a presumption of second-chance to "the bad guys." Isn't going to happen.
2. The elimination of cash bail and an end to the death penalty are actually on the table and if they advance through the Legislature, the governor will sign them. This one is a "wow," but after hearing Gov. Sisolak speak in absolute terms at a recent Nevada Independent IndyTalks forum, the heretofore unthinkable reforms may become a reality.
Cash bail has long been a metaphysical exercise in futility and yet keeping people merely accused of a crime (especially the poor) in custody because they can't pay an arbitrary amount of cash has been the status quo for decades. In the modern era, there are many alternative methods (house arrest, GPS monitoring, intense supervision, etc.) to ensure people return to court and do not commit more crimes. Slowly but surely there have been efforts to make "cash bail" less relevant, but a statute eliminating cash bail altogether would be a legitimate reform of a broken approach.
The complicated issues surrounding elimination of the death penalty are too intense and in-depth to be summed up in a pithy sentence or two, but going from a death penalty to a non-death penalty state would be a remarkable change of position resulting in huge cost-savings (shorter jury trials, less expensive housing, exponentially lower costs for legal defense, etc.), the removal of a major negotiation hammer for district attorneys in murder cases and a commitment to the idea that all lives matter, even those of the "bad guys."  
3. The elimination of unpaid traffic fines as a vehicle for incarceration will become a reality. Assemblyman Steve Yeager is the chair of the Judiciary Committee and will shepherd this long- overdue reform into a reality despite the balking of lower court administrations that depend heavily on this consequence of non-fine payment to bolster their coffers. In other words, for a long time municipal and justice courts have relied on traffic fines for funding and when people get picked up for non-payment, the incentives on both the front and back ends make for a steady flow of funds. Yet abuses of this set-up will be the impetus to change the fines to a purely civil form.
4. Juvenile justice reform will be relegated to the shadows. It's far too complicated a question:  exactly what to do with our kids who commit offenses. The zero-tolerance policies of schools and the court system of kids who wander down a bad path will garner little discourse. Making certifications to adult court harder (and all the negative effects of that process) will not be addressed. Oversight or tracking of juveniles in the criminal justice system will not be bolstered.  Fines and fees will remain a major negative consequence. It's sad. This is a great place to derail future crime, and there's been some prior efforts to fix it, but it's a mess no one seemingly wants to touch. 
5. All interested eyes will be on Sen. Nicole Cannizzaro (chair of the Senate Judiciary Committee) and whether the reforms targeting district attorney practices and judicial abuses will ever see the light of day (the committee controls the flow of this type of legislation). Cannizzaro is a sitting chief deputy district attorney (as is Assembly Speaker Jason Frierson). It doesn't appear that Cannizzaro has ever publicly suggested that there is anything wrong with the way the DAs do business. But there are. Lots of things. Wrong. Foremost among them is the concept of "charge-stacking" (remarkably and thankfully also mentioned by Gov. Sisolak at the IndyTalks forum).
Charge-stacking refers to the almost unlimited power of prosecutors to break down a single event or course of conduct into lots and lots (and lots) of offenses. For example, if someone embezzles money over a period of time, instead of one big embezzlement charge – the person faces a different felony charge for each time they diverted money. Or when a person engages in a single DUI but gets charged with multiple DUIs if an accident harms numerous passengers of another car. Or when a person goes into a store with the intent to steal and is charged with burglary with intent, attempted robbery, theft, kidnapping and any other charge the inspired prosecutor can envision.
Another, more visceral example, is sexual assault cases in which every criminal penetration – even within a short period of time – is a new life consequence offense. There are far more examples of different levels of outrageous and abhorrent prosecutorial behavior, but the common thread remains the same: multiple or "stacked" charges give DAs a powerful tool to force a negotiation (over proceeding to trial) and gives the sentencing judge the discretion to impose consecutive sentences (without a legislative cap *cough* reform) and put someone away for an amount of time far in excess of the penalty for the top or primary crime committed.
And then there are the less-discussed reforms that would:
Require greater disclosure of evidence for the prosecutors;

Provide real punishment for prosecutors for withholding evidence or pursuing weak charges or engaging in repeated instances of misconduct that currently only results in a reversal of convictions;

Require courts to mandate testing of DNA or evidentiary hearings in cases where there may be a wrongful conviction without the prosecutor's approval;

Require defendants to be noticed in bail hearings (if cash bail sticks around) after grand jury indictments; and

Remove barriers to deferral to diversion courts especially those that require district attorney agreement.
Sen. Cannizzaro's positions will be of key importance in all this, as will legislators' commitments to do something more than just baby steps. To date, Cannizzaro should be lauded for her vocal commitment to more mental health spending and drug rehabilitation and treatment options, but she also seems inclined to skirt the harder criminal justice reform talk with the invocation of the "but we have to keep our communities safe" ambiguities that stymie real-deal system shifting and tends to shut down discourse.
Of course we all want to keep our communities safe, but are harsher penalties, arguably bad practices of prosecutors, rough deals, hard incarceration, high bails and the death penalty directly keeping anyone safer...? Nevada is all grown-up now, and the time to run, not crawl, toward a better system of justice has arrived. It's wonderful that there has been (some) acknowledgment that prison and jail overcrowding is an expensive, cruel, and ultimately ineffective system for stopping the wheels of recidivism and crime — but as long as we hate criminals and don't adequately fund those institutions and programs that can arguably prevent crime before it happens (schools, after-school programs, mental health treatment, food stability, job stability), Nevada may still be sitting around in a dirty diaper for a while longer.
Here's hoping the adults at the table show the resolve to make the most of this trendy movement.
Dayvid Figler is a private criminal defense attorney based in Las Vegas. He previously served as an associate attorney representing indigent defendants charged with murder for the Clark County Special Public Defender's office. During his legal tenure, he served a brief appointment as a Las Vegas Municipal Court judge. Figler has been cited as a noted legal expert in many places including the New York Times, National Public Radio, Newsweek, USA Today, Court TV and the Los Angeles Times. His award-winning radio essays have appeared on KNPR as well as on NPR's All Things Considered program.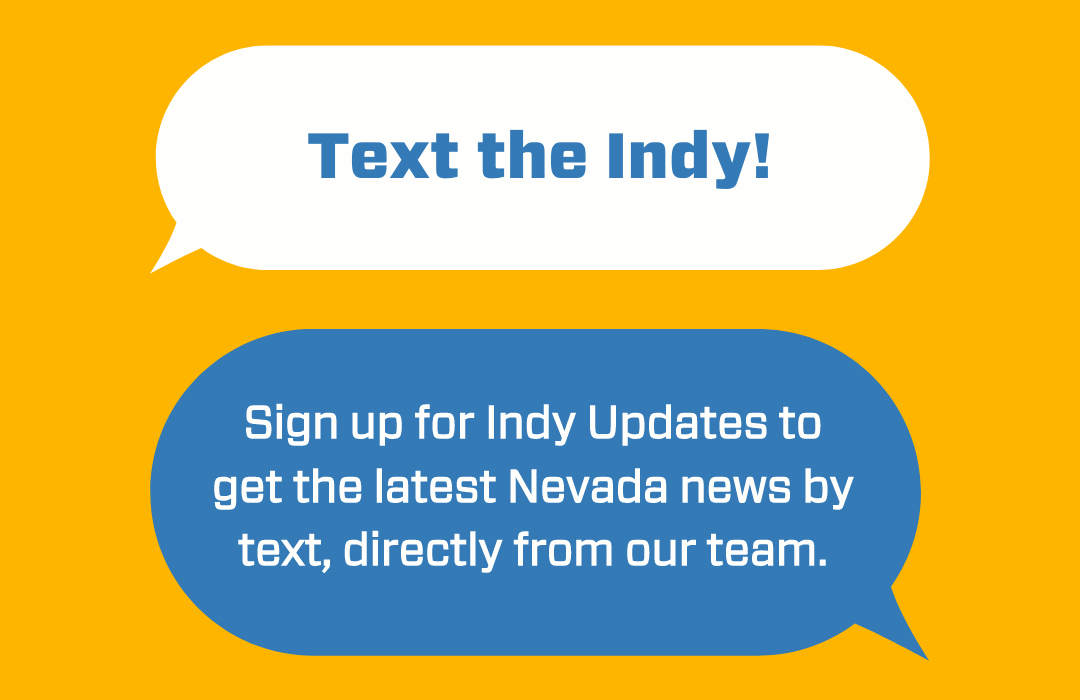 Featured Videos