Math curriculum fight spotlights college faculty discipline disputes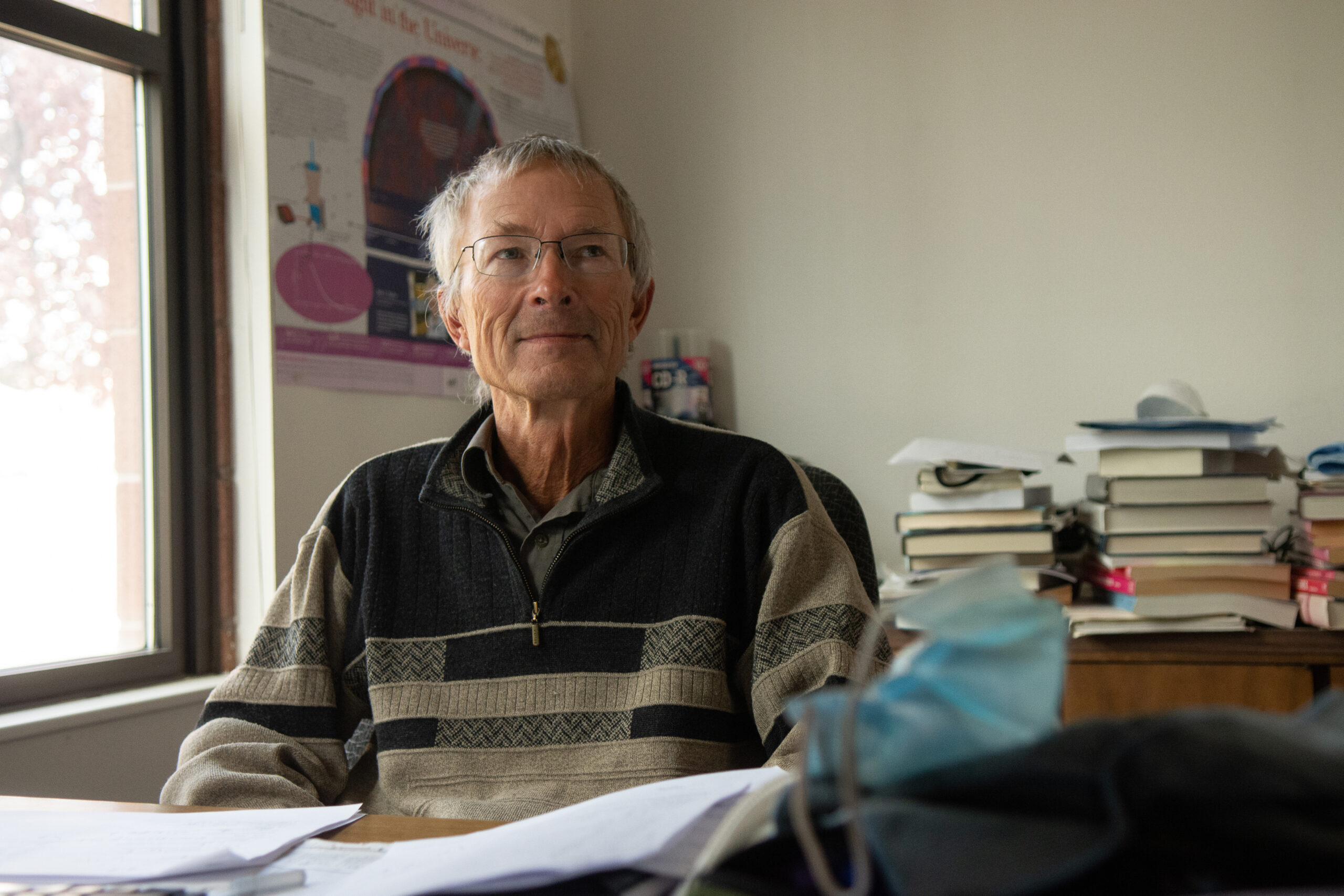 Lars Jensen has taught math at Reno's Truckee Meadows Community College for two decades. He was good at it, he thought, a long-tenured professor who regularly received good marks from students in his classes.
But everything changed earlier this year when TMCC initiated termination proceedings against Jensen in a case that has drawn national attention for its implications for academic freedom.
For the institution, it came with a raft of charges including that Jensen had disobeyed instructions from his dean and shirked a number of required duties.
Jensen sees it differently.
"They are grasping at straws," he told The Nevada Independent in October.
Those straws consisted of two years of alleged transgressions that triggered months of disciplinary hearings that outraged faculty groups and higher education watchers in Nevada and across the country.
At the core of TMCC's effort to fire Jensen is a 2019 incident at a math summit, where faculty had gathered to hear and debate details of a switch to so-called corequisite remediation. Adoption of the system meant ditching traditional remedial courses for students behind in math and English in favor of tweaked curricula in standard entry-level courses.
The change was years in the making, dictated from the top down in 2019 by then-Chancellor Thom Reilly and a vote by the Board of Regents.
At the top levels of the higher education system, the move has largely received high praise as student-success rates and course completions have shot up in pilot programs and the newest student cohorts.
But Jensen is among a group of faculty who have sharply criticized the switch, accusing administrators of "dumbing down" requirements so much that "you barely need arithmetic to succeed in the course."
"When you just lower standards like that, that's not good for the college," he said. "We don't serve the public good that way."
Jensen said he believes the college was gaming a funding formula that prioritizes and rewards completed student credit hours over all else.
At the summit, Jensen was allowed to deliver some of this criticism before being cut off. Unable to speak to the assembled math faculty, Jensen went to his office, typed and printed a page with five bullet points, and returned to hand out his new flyers, hot off the press.
It was then that he was stopped by a dean, Julie Ellsworth — who declined to comment on personnel matters for this story — who told him he could not distribute the flyers and instructed him to instead place a copy on a communal bulletin board and leave a stack by the door. Jensen refused, and continued to hand them out.
In the wake of the summit, Jensen received his first-ever unsatisfactory employee review. In it, along with a complaint about his grading criteria, was a word that would become the center of the next two years of Jensen's professional life: insubordination.
By refusing her directives at the summit, Ellsworth wrote, Jensen had been insubordinate. One year later, he received another unsatisfactory review, this time dinging the professor for a host of smaller issues, including failure to adequately revise his annual plan and failure to complete technology training for online coursework before the start of the semester.
With two unsatisfactory reviews on record, the cogs of the disciplinary process began moving toward termination proceedings.
But more than two years after the math summit, Jensen got relief: He was retained by TMCC after a faculty review committee, and later the president, ruled in his favor in late November, though the issues his case has raised have not entirely been swept away.
In the time since the incident, Jensen has made serious allegations about a "climate of fear" at TMCC that he says has essentially frozen criticism of the administration.
"At one time the president would sit in on the faculty senate meeting, which has a lot of untenured faculty members on it … and now, if meetings are recorded, the president can sit down and see everything that's said," Jensen said. "The president is the person who decides who gets tenure and who doesn't, so there's an atmosphere of fear on this campus."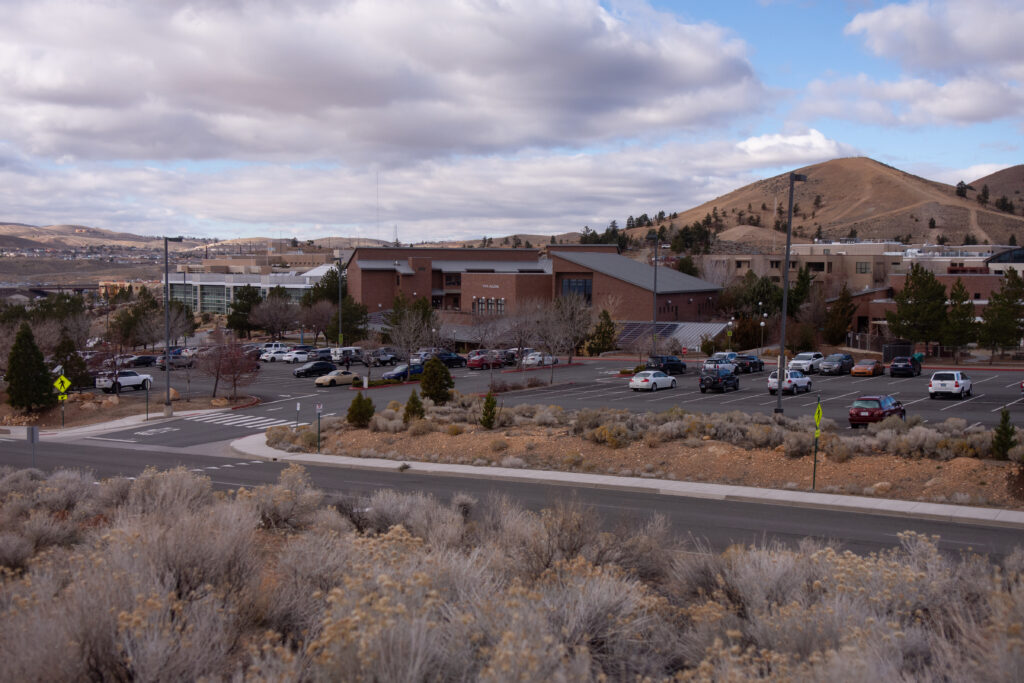 Hearings, reports and a final decision
Now, at the start of the new year, Jenson can proceed knowing he will remain at TMCC. But it comes only after months of disciplinary proceedings — and more than two years after the incident that triggered the process in the first place.
In October, a committee of five faculty members, both academic and administrative, convened for a trial hearing of sorts. Jensen and his lawyer, opposite counsel for TMCC, argued their case and presented evidence before the committee and an informal judge, local Reno attorney Victoria Oldenburg.
Though the process was not without hiccups — Jensen's camp complained after one of their witnesses, author John K. Wilson, was cut short and denied a full opportunity to deliver testimony on the merits of Jensen's academic freedom claim — it drew new conclusions.
In a 24-page report issued on November 16, Oldenburg ruled against Jensen, at least in part. Though she found the evidence didn't support the handful of minor, unrelated infractions related to his syllabus, Oldenburg found it did support the main charge: that his conduct at the summit constituted insubordination.
More specifically, Oldenburg found that no violation of academic freedom applied to Jensen because he was disciplined for his delivery method and not the content of the flyers.
"While Dr. Jensen's position is that his unsatisfactory evaluation was in retaliation for exercising his right to free speech and academic freedom, the evidence establishes that Dr. Jensen's academic freedom and right to free speech was not censored in any way," Oldenburg wrote.
But exactly one week later, a new surprise came — the committee bent toward Jensen, recommending that the professor should not be fired.
Still, the ultimate call would not fall to the committee, but to the president, Hilgersom.
To that end, Jensen expected the worst. Eyeing a handful of other termination cases, all decided against the faculty member at the institution level, Jensen told The Independent in the weeks before the decision that he was prepared to take his case all the way to federal court.
On Wednesday, Nov. 24, one day before Thanksgiving, Jensen received a formal letter, over email, from Hilgersom. It was just three sentences long.
"In accordance with NSHE Handbook, Title 2, Chapter 5.13, I have reviewed the report of the Special Hearing Officer and the recommendation of the Special Hearing Committee in the matter of Professor Lars Jensen," it read. "I accept the recommendation of the Special Hearing Committee. Dr. Jensen shall be continued in employment."
For Jensen, it was a surprising victory. Still, he said he believed the entire termination process was deeply flawed.
"I thought it was very unfair," he said in an interview after Hilgersom's decision. "Very unfair. It was grounded on unfair charges, and then everything is tilted against the faculty member."
In particular, Jensen pointed to the ancillary charges made against him — that he failed to properly file furlough days, that he did not properly revise his own annual plan, that he did not complete online trainings quickly enough — as "petty" justifications drawn to the surface as a flimsy pretense to fire him for speaking his mind.
"[I think] the faculty committee realized that [administrators] could really fire any faculty member, if they go after a faculty member, they could do that two years in a row to somebody," Jensen said. "You can always find some petty things that a faculty member misses. And if there is no kind of forgiveness for those, then they can fire you."
To what degree the range of insubordination charges influenced the committee's decision is unclear. The committee did not publish its report, nor clarify its reasoning in its decision. Moreover, through the hearing officer report from Oldenburg, TMCC denied that Jensen was targeted for his views, insisting instead that he was being punished only for his conduct.
And though the disciplinary process for Jensen may be over, he filed a complaint with the Equal Employment Opportunity Commission (EEOC) last month, after which TMCC declined the opportunity to engage in mediation and filed a response, Jensen said, "denying everything." His complaint is set to be heard by the EEOC later this month.
Amid wide-reaching implications, national attention
Since the termination proceedings began in earnest earlier this year, Jensen's case has drawn national eyes within higher education circles. The American Association of University Professors (AAUP) and the Foundation for Individual Rights in Education (FIRE) both penned their support for Jensen, decrying TMCC's moves and warning of a chilling effect that could strangle free speech through limitations on academic freedom.
In testimony published in Academe, a magazine run by the AAUP, author John K. Wilson argued that administrators had not only violated Jensen's constitutional rights, but had done so in a way that strained the value of tenure itself.
"It amazes me that I need to say this, but administrators cannot ban faculty from giving pieces of paper to each other during a break at an event," Wilson wrote. "This is not a difficult issue. Incredibly, the administration argued that it can not only ban a professor at a public college from giving pieces of paper to others during a break at a public event, but can even fire the professor for this paper crime."
And in a letter to TMCC, FIRE legal fellow Joshua Bleisch wrote that TMCC could not choose to fire Jensen for a "retaliatory purpose," including speech protected by the Constitution — making the entire process, resting delicately on claims made in the first unsatisfactory review moot.
The statements from FIRE and the AAUP underlined a concern from some academics that the very foundation of academic freedom protections could be irrevocably undermined not only at TMCC, but across Nevada and the country, if the administration's efforts to fire Jensen went unchallenged, according to Jensen's attorney and UNR faculty member John Nolan.
"This signals, if this is allowed to go forward on such flimsy evidence, that academic freedom will mean nothing in Nevada," Nolan said in an interview prior to a decision on Jensen's case.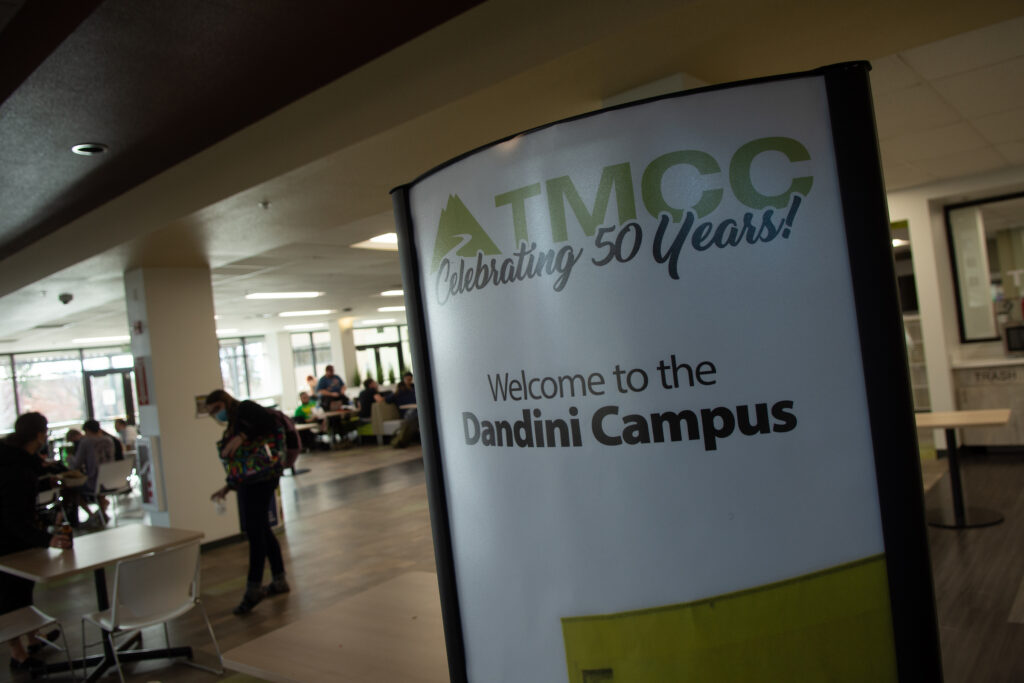 An institutional defense of corequisite remediation
TMCC Officer in Charge Elena Bubnova, who is acting as the college's president while President Karin Hilgersom is on leave, defended the switch to corequisite remediation in an interview, saying in part that the old "prerequisite" system was a "pretty ineffective, pretty leaky" college pipeline that did not serve vulnerable student populations.
"While it will take time to see the evidence and accumulate enough data [at TMCC and NSHE], the evidence across other states is definitely proving very clearly that corequisite remediation will help students in the long run," Bubnova said.
She also said the academic standards of these courses "provide the same rigor as was provided in the past," and denied any financial interest motivated such a switch.
"When you reduce the number of courses you offer [under corequisite], I fail to grasp where the financial incentive [is]," Bubnova said. "There were no payments to the colleges and universities for implementing this pilot, there is [not] any kind of additional augmentation to our base budgets for funding formulas or anything like that, that is contingent upon implementation of the corequisite model."
The financial backbones of colleges are complex, and enrollment — separate from student outcomes — still plays a major role in funding the state's higher education institutions, and those budgets have been subject to ever-tightening constrictions in a post-pandemic reality.
Administrators at TMCC and other community colleges have argued that the current funding formula unfairly burdens them — such as the lack of formula-based funding for shorter, non-degree certification programs unique to two-year institutions — while pointing out that they were also disproportionately hit by pandemic-era enrollment declines compared to their four-year sister institutions.
At TMCC, enrollment plummeted by 8.5 percent between fall 2019 and fall 2020, the worst one-year drop the college had seen since the depths of the Great Recession. As the institution sought to cover new COVID-related expenses, in large part with a pot of direct federal aid, the enrollment drop coincided with deep state-level cuts to institutional budgets as government budgets were roiled by pandemic shutdowns in the spring and summer of 2020.
"Maybe they're going to do it again"
Jensen's case marks at least the third controversial disciplinary incident under TMCC President Karin Hilgersom, who took over leadership of the college in 2016.
In 2017, former TMCC Professor Kyle Simmons accused TMCC of denying him tenure, despite positive employee evaluations, after he filed a sexual harassment complaint against a college vice president and the head of human resources. A federal district court ultimately dismissed his case, however, and Simmons no longer works at TMCC.
Around the same time in 2017 came another incident, this time involving TMCC humanities professor Tom Cardoza. Removed from his position as department chair — he alleges in retaliation for his criticism of administrative efforts to raise student fees and leverage new debt to pay for a soccer program — Cardoza sued TMCC and then-Chancellor Reilly after an internal appeal was rejected by the chancellor.
In explaining his rejection of the appeal in 2019, Reilly wrote that he was "troubled" that the letter dismissing Cardoza's chairmanship did not include facts justifying his removal, but still upheld the decision on the philosophical grounds that "deans and presidents should have discretion in the appointment and removal of department chairs."
In September, Cardoza and his lawyer declared an initial victory after a Washoe County District Court judge ruled in his favor. But that decision did not end things, as on Oct. 7, TMCC issued a notice to Cardoza that they would seek to appeal the matter, with the decision to appeal being brought before the Board of Regents at a special meeting later that month.
The notice was delivered by two UNR campus police officers, who arrived at Cardoza's home after 10 p.m.
In an interview, Cardoza said the visit, even if ultimately innocuous, was deeply unsettling for him and his family.
"No one in my house has gotten any real sleep for the last three weeks since the police came," Cardoza said in late October. "Because if the police can just show up at your doorstep after bedtime with no advance notice for no really legitimate reason, then maybe they're going to do it again."
In a written response to questions from The Nevada Independent, Bubnova said state open meeting law required the delivery of such a notice, and that university police are used "regularly" to deliver notices.
Bubnova also said university police had attempted to deliver the notice multiple times, including four attempts at TMCC between 10 a.m. and 2 p.m., a call to Cardoza's on-file phone number that received no answer, and a visit to his home in the afternoon during which no one answered the door.
"Ultimately, University Police served the documents at his home," Bubnova wrote. "Unfortunately and regrettably, it happened at a later hour than we all would have preferred."
In an email, Cardoza said he had not held office hours on-campus since the start of the pandemic per TMCC policy, and as such would never have known if officers did visit as the odds were "close to zero" that he would be there.
Cardoza also said he had no record of any voicemail left by campus police, and no record of any attempt to contact him either at his work email or his cell or home phone. He was able to confirm through a dispatch record — obtained through his own public records request — that an officer visited his home at 2 p.m. When he asked for body camera footage to confirm, he said he was told footage from the incident did not exist.
On Cardoza's case, Bubnova said the judgment has been paid by TMCC and no further appeal will be filed. In an email, Cardoza confirmed the college had paid "the bulk of the money they owed me" in December, roughly three months after the judge ruled in his favor and, he said, "four and a half years since this whole mess started."
The October meeting where the appeal was to be considered never happened, canceled amid the slow-grinding halt of the system's administration in the wake of dysfunction between the chancellor and Board of Regents.
For its part, TMCC's administration has denied any wrongdoing or impropriety. TMCC President Karin Hilgersom left for a temporary leave of absence in December amid a family medical emergency, and questions sent to her by The Nevada Independent were directed to Bubnova.
Though Bubnova answered questions related to the implementation of corequisite remediation in a phone interview, she declined to answer personnel questions, opting instead to reply in written responses sent three weeks after the questions were initially emailed to TMCC.
On the issue of speech on campus and a potential chilling effect from administrative actions, Bubnova said academic freedom and freedom of speech "have always been and will continue to be a core tenet at TMCC."
Bubnova also pointed to the general principles of shared governance — or the sharing of governance between administrative, faculty, staff and student leaders — as a binding force that is "foundational to how the campus operates as we navigate matters large and small."
"Even so, shared governance does not preclude fundamental disagreements nor does it negate the need on very rare occasions for disciplinary processes," she wrote. "Disciplinary actions and disputes occur in all workplaces and TMCC does not engage in disciplinary actions lightly."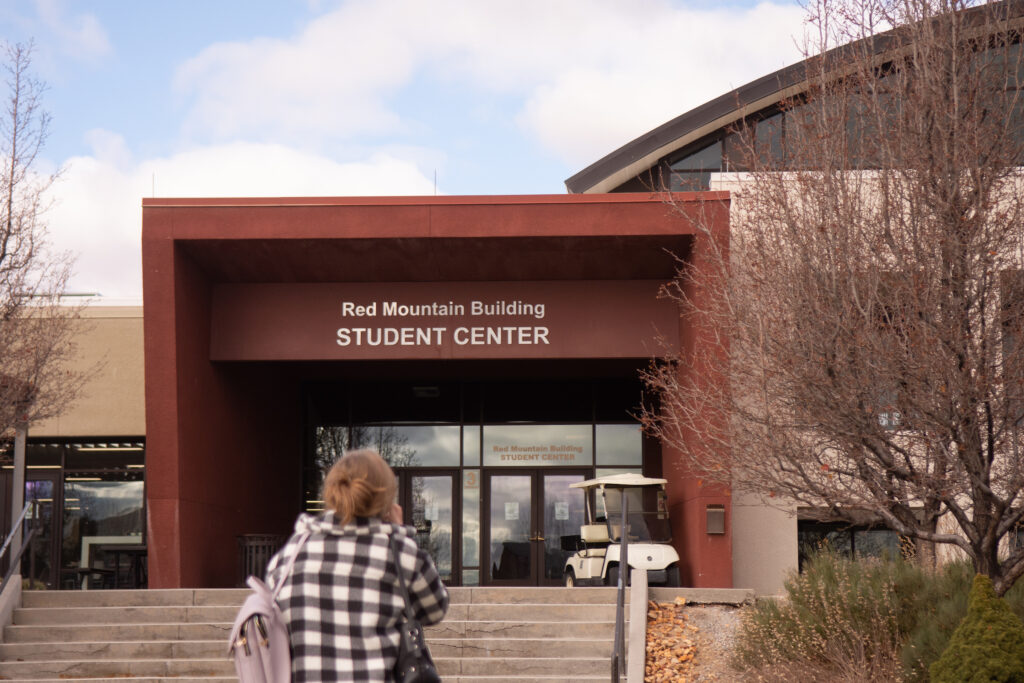 A problem of process
For faculty across the state, the issues of Jensen and Cardoza and others have spurred renewed calls to re-examine the core of faculty disciplinary proceedings outlined in the system's complex weave of regulations.
"These ... issues are not limited to TMCC," said Kent Ervin, the president of the Nevada Faculty Alliance. "They've been happening at other institutions also. So it's not just a local problem with a few local administrators, part of it is the system and the way it's set up."
Ervin, who told regents in December that the disciplinary procedures were "critically in need of reform," said that the current language left a "laundry list" of offenses that were often vague or impenetrable.
"If the chancellor is being insubordinate, the [NSHE] code carefully defines what insubordination means," Ervin said in an interview. "But in the code for faculty members, it's not clearly defined, and therefore, a rogue administrator can pretty much decide, on their own, what that might mean."
It is as-yet unclear if the regents or NSHE will take action to reform these processes. Questions about faculty discipline emailed to both a spokesman for Chancellor Melody Rose and the temporary leader of the Board of Regents, Chair Pro Tempore Carol Del Carlo, were not returned.
Though Bubnova, in a written response to questions, said "every process in any organization can be improved,'' she also defended TMCC's disciplinary process as "fair and objective."
"A lot of thought and care goes into ensuring that any disciplinary process carefully guards the rights of an affected party and is carried out in a fair and objective manner," Bubnova wrote. "Chapter 6 does recognize the authority of the President and management in matters of faculty discipline, and it also provides a number of safeguards to ensure objectivity."
For Cardoza, the system as-is has done nothing, in his view, to create transparency or accountability for the discipline leveled against the state's faculty. More than that, he said he had seen "virtually zero accountability or response" from the top levels of the higher education system.
"Lots of faculty have filed grievances," he said. "Other employees — staff, students, administrators — have all made complaints known in various ways to the system. And there has been an absolute stonewalling of those complaints."
Comment Policy (updated 4/20/2021): Please keep your comments civil. We reserve the right to delete comments or ban users who engage in personal attacks, use an excess of profanity, make verifiably false statements or are otherwise nasty. Comments that contain links must be approved by admin.