Nevada casinos' take of $1.23 billion in May shatters nearly 14-year-old high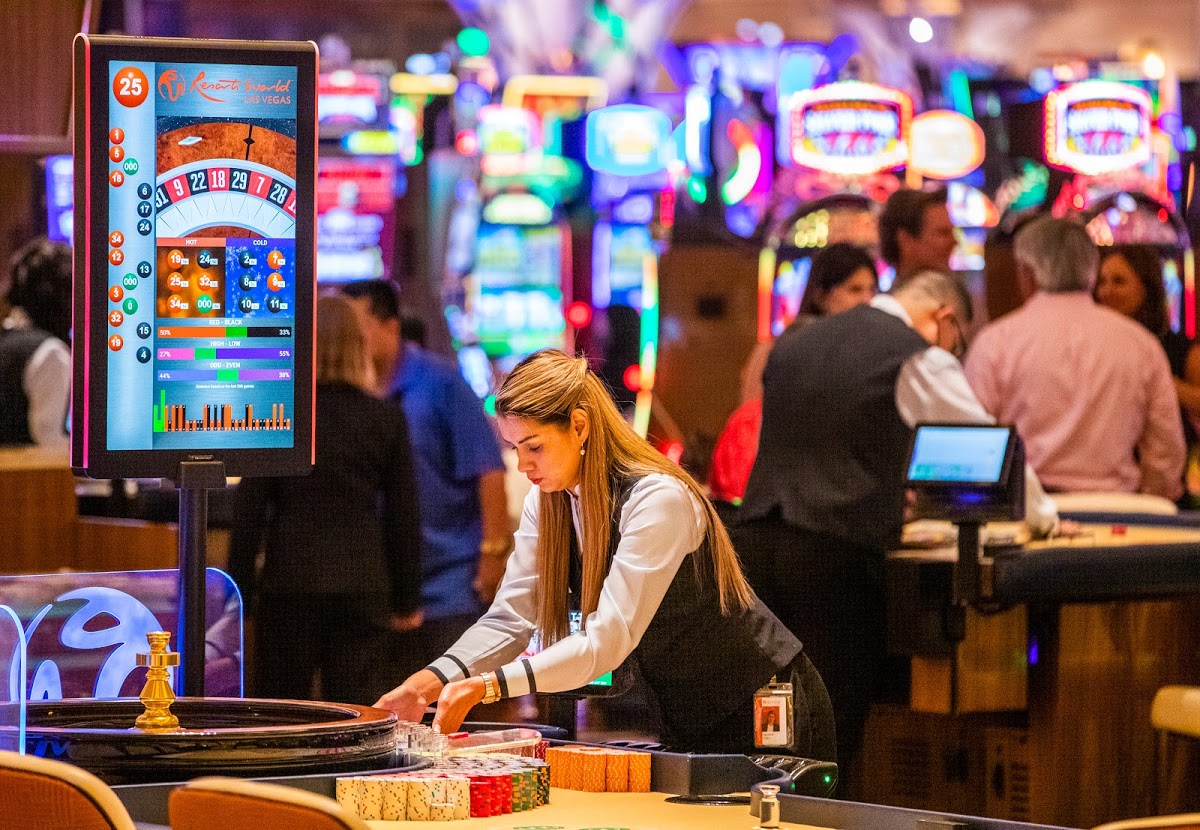 It seems there is something to the "pent-up demand" theory.
Nevada casinos collected a single-month record of $1.23 billion in gaming revenues during May, a stunning figure given that most casinos statewide were still operating under COVID-19 capacity restrictions that weren't fully lifted until June 1.
The record figure, reported Wednesday by the Gaming Control Board, easily eclipsed the state's previous single-month high of $1.165 billion recorded in October 2007.
Control Board Senior Research Analyst Michael Lawton said an all-time record on the Strip for slot machine revenues and a healthy month for the Strip's high-end baccarat business fueled the results.
Lawton said all the sub-markets were up in May, "which can be attributed to strong demand, healthy consumers and leisure travel beginning to rebound."
The $1.23 billion figure was up 25.3 percent over May 2019. The state is comparing monthly totals to 2019 because casinos statewide were closed in May 2020 during a 78-day shutdown of businesses during the pandemic.
On the Strip, gaming revenues of $655.5 million marked a 26.7 percent increase over May 2019. Strip resorts reported baccarat revenue of $105.9 million in May, an increase of 97 percent from 2019. Casinos played luckier during the month, holding more than 22 percent of all baccarat wagers, compared to a 7.7 percent hold in May 2019.
Record-busting slot machine revenues on the Strip came in at $358.3, 24.5 percent over May 2019.
"Sequentially, gross gaming revenues (on the Strip) showed a nice acceleration," J.P. Morgan gaming analyst Joe Greff said in a research note. Even without including the baccarat, Greff said the Strip's monthly revenue totals would have been up 19 percent with wagering volumes increasing 17 percent.
May marked the third straight month that Nevada gaming revenues eclipsed the $1 billion mark. For the first five months of 2021, statewide gaming revenues are down 1.3 percent compared to 2019, when the Nevada casinos collected more than $12 billion from gamblers, which was the first year the state hit such a lofty total since 2007.
Macquarie Securities gaming analyst Chad Beynon said he wouldn't be surprised if the results from the last three months in Las Vegas carry over into the summer.
"Looking ahead, although a traditionally weaker month of the year, June hosted two noticeable events, the World of Concrete, the (city's) first major convention on June 8-10, and the Resorts World Las Vegas opening on June 24, the first major opening on the Strip in more than 10 years," Beynon said in a research note.
On the Strip, despite May's total number, gaming revenues are down more than 13.6 percent compared to the first five months of 2019.
International travel still down
Baccarat totals for the month aside, the Strip is still missing a key business segment – high-end international customers.
During May, McCarran International Airport reported its highest single-month passenger total since February 2020, the last full month of operations before the pandemic. Still, the more than 3.5 million passengers flying during the month of May still marked a 23.3 percent decline over May 2019.
International travel continues to be a challenge for Las Vegas, with just 50,258 passengers recorded in May, a decline of 85.1 percent — all of the passenger traffic coming from Mexico. Las Vegas once had direct flights between 11 different countries.
In May, a Senate Subcommittee on Tourism, Trade, and Export Promotion co-chaired by Sen. Jacky Rosen (D-NV) discussed ways to bring back the international travel market.
At last week's grand opening event for Resorts World Las Vegas, Gov. Steve Sisolak acknowledged the need for international travel to help fill Las Vegas Strip hotel rooms.
Resorts World is owned by Malaysia-based Genting Berhad, which operates several large gaming properties throughout Asia.
"We'll get international travel back in time," Sisolak told The Nevada Independent. "It's a key market. International customers spend more and stay longer."
Sisolak said he discussed international travel issues with Genting Chairman K.T. Lam, who said the company has international customers who live in California and New York who will come to Resorts World Las Vegas.
For the first five months of 2021, McCarran's passenger volume is down 41.7 percent over the same time frame as 2019.
Las Vegas visitation nears 3 million
Las Vegas saw a nearly 12 percent jump in visitor volume during May compared to April, but the market was still roughly 22 percent below its pre-pandemic levels in 2019.
The Las Vegas Convention and Visitors Authority (LVCVA) said Southern Nevada drew just under 2.9 million visitors in May, compared with almost 3.7 million visitors in May 2019. Still, Las Vegas saw its highest visitor count since the pandemic turned off the nationwide travel industry.
Las Vegas, for the 13th straight month, recorded a zero in convention attendance. But that streak is expected to end when June's numbers are counted because of the World of Concrete trade show and other planned events.
Hotel occupancy reached nearly 71 percent in May, up 5.3 percent over April. Weekend room occupancy was at 88 percent. The LVCVA said midweek hotel occupancy was 62.8 percent, up 4.9 percent from April, but down by more than 25 percent compared with May 2019.
Truist Securities gaming analyst Barry Jonas was skeptical of Las Vegas sustaining the growth from the past three months because midweek occupancy "remains a concern."
Jonas said he was "looking for green shoots [signs of economic recovery] to get more constructive as the convention calendar picks up."
Good news outside the Strip
Casinos in downtown Las Vegas recorded their combined second-highest all-time monthly revenue total during May – $75.2 million – an increase of 37.2 percent over May 2019. The figure fell just below April's single-month record of $76.3 million in gaming revenue.
Analysts have credited the opening last year of Circa Casino Resort as helping to bring additional business downtown. For the year, downtown gaming revenues are up 21 percent over 2019.
In Washoe County, casinos recorded the region's highest monthly gaming revenue total since August 2008, $91.9 million, an increase of 23.1 percent.
Statewide, Nevada sports betting business set a monthly record during May for both revenues and total wagers. Sportsbook operators took in $477.4 million in bets during the month, an increase of 50.4 percent over 2019, while holding revenues of $27.1 million — a jump of 140 percent.
Mobile sports wagering accounted for 62 percent of all sports wagers in May.
Update at 6:06 p.m. on 6/30/2021: Las Vegas visitation numbers for May added.
Update at 10:53 a.m. on 6/30/2021: This story has been corrected to reflect that statewide gaming revenues for the first five months of 2021 were down (not up) 1.3 percent compared to the same period in 2019.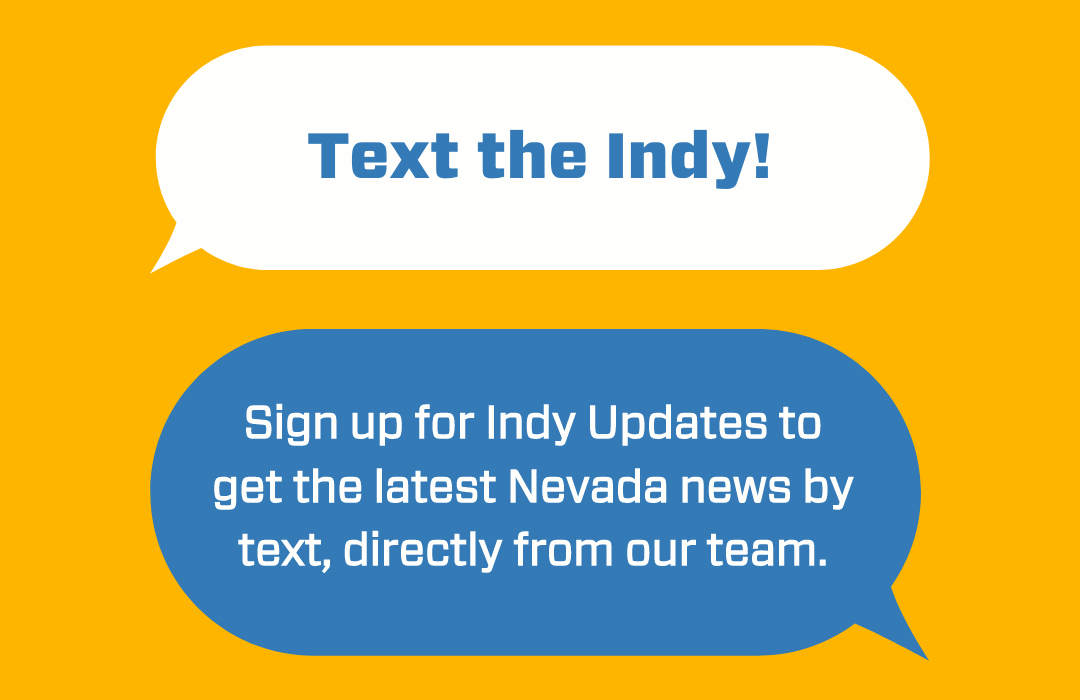 Featured Videos