Nevada could lose $250 million under Graham-Cassidy-Heller proposal, new report says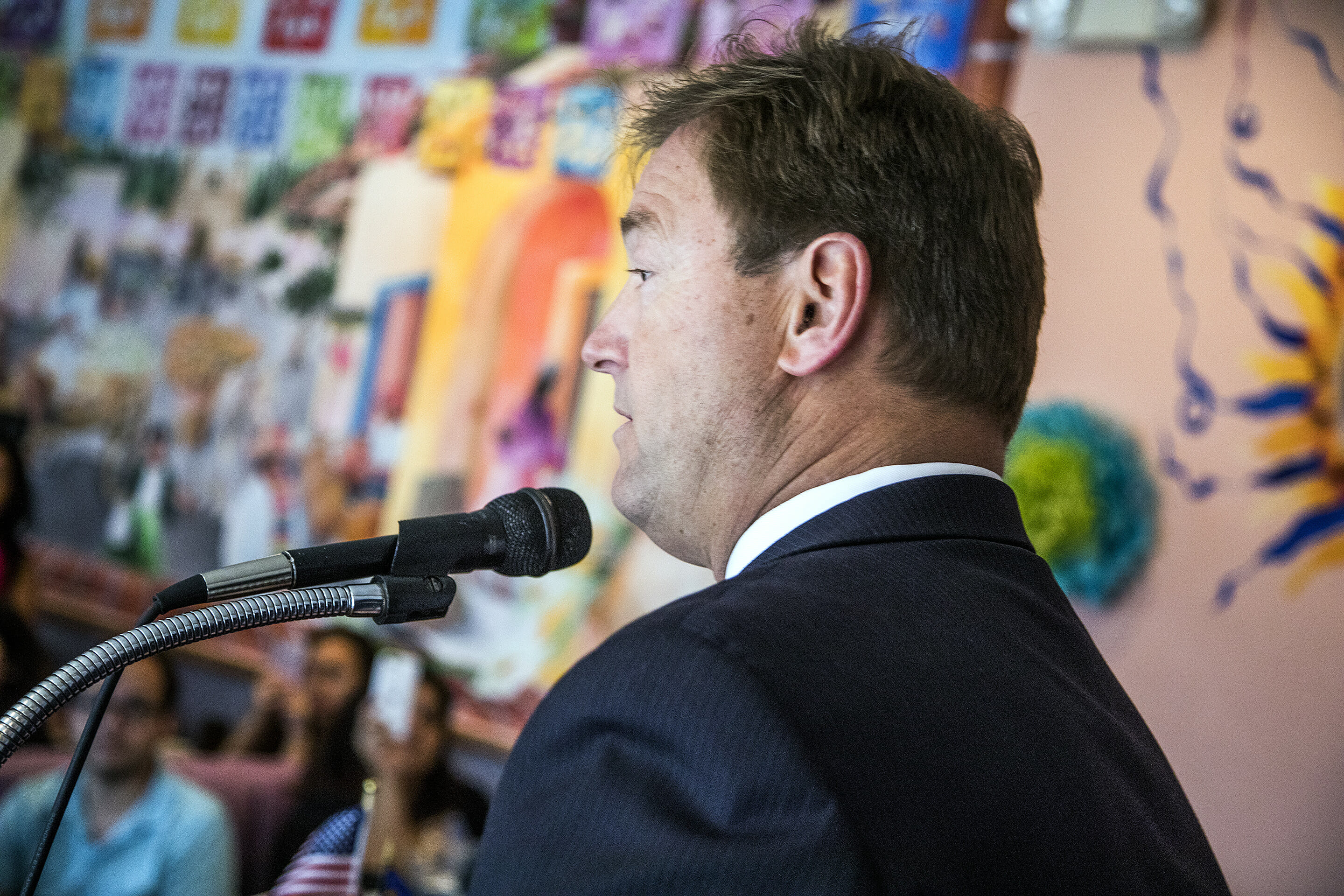 Nevada stands to lose $257 million in federal funds if a health-care proposal backed by U.S. Sen. Dean Heller to repeal and replace the Affordable Care Act and make significant changes to the federal Medicaid program becomes law, according to a report released by a left-leaning think tank on Thursday.
Heller signed onto the proposal, originally put forward by South Carolina Sen. Lindsey Graham and Louisiana Sen. Bill Cassidy, amid several intense days of health-care debate in the Senate. The proposal would keep in place most of the taxes put in place by the Affordable Care Act (ACA), provide federal health-care funding in the form of block grants to states and change funding states receive from the Medicaid program to a per capita cap.
The analysis from the Center on Budget and Policy Priorities found the so-called Graham-Cassidy-Heller plan would restructure and cut the Medicaid program, increase out-of-pocket costs for people who purchase health-care plans on their own and weaken protections for people with pre-existing conditions. Nevada, which has a lower per capita income and lower population density than most other states, wouldn't be hurt as badly as wealthier, denser states but would still face significant cuts to the federal funds it receives over the next 10 years.
"The ultimate piece of legislation was the Heller-Cassidy-Graham bill. That was the ultimate piece. Tenth Amendment, let's get it out of Washington D.C., let's drain this swamp from health care, let's get it out of Washington D.C. and send this money to the states," Heller said about the amendment in a recent interview with the local Channel 8 TV station. "Let the governor, let the Legislature determine in all 50 states what's best for their state."
Specifically, the proposal would eliminate the marketplace subsidies and federal dollars that states that chose to opt-in to Medicaid expansion under the ACA, like Nevada, currently receive, replacing them with block grants to be doled out to states, which would be left with the responsibility of deciding how to spend that money. It also converts almost the entire Medicaid program to a per capita cap, under which the federal government would set a limit on how much it reimburses states per enrollee, and allows states to waiver certain provisions from the ACA that require insurance companies to cover certain services and bars them from placing annual or lifetime caps on coverage.
Home for the August recess, Heller has touted how well Nevada would fare if the proposal were to become law. The state would receive $649 million additional dollars from the federal government in 2020 ($1.98 billion) than it did in 2016 ($1.33 billion), a 49 percent increase, according to an analysis provided by Heller's office.
Nevada would also only have to pay a 3 percent match in 2020, about $59 million, and a 5 percent match in 2026, about $101 million, to receive the federal funds under the proposal, according to Heller's office. Under the ACA, Nevada is on the hook for 10 percent of its Medicaid expansion dollars in 2020, about $109 million.
"My bill and my amendment would expand health-care spending in the state of Nevada, my bill, by $600 million over the next 10 years," Heller said at a meeting of the political group Hispanics in Politics on Wednesday. "Stop and think about that — $600 million, a 49% increase in health-care spending in the state of Nevada because of my legislation."
But the report released Thursday estimated that Nevada would receive $257 million less — between the block grant funds and changes in the number of Medicaid dollars it receives due to the per capita cap — than it would have received in 2026 under the Affordable Care Act. The analysis from Heller's office projects a $694 million increase in 2026 (to $2.02 billion) but by comparing it to the 2016 distribution ($1.33 billion) instead of 2026 projections.
"If you use 2016 dollars, of course it's going to be less, because the number goes up because these are health-care programs that grow faster than inflation," said Judy Solomon, the Center on Budget and Policy Priorities' vice president for health policy.
Heller's office did not respond to a request for comment about the report's conclusions, nor did Gov. Brian Sandoval's office about whether the governor supports the proposal. Sandoval, the first Republican governor to opt-in to Medicaid expansion under the ACA, has been overwhelmingly opposed to any proposal at the federal level that would slash Medicaid dollars to the state.
Nationwide, the report projects that the overall amount of the block grant would be $140 billion in 2020, which is $26 billion or 15 percent below projected federal spending under the ACA. It would grow annually by about 2 percent — less than the 2.5 percent overall rate of inflation and far less than the 3.9 percent medical inflation rate — to $158 billion in 2026, which is $83 billion or 34 percent below projected spending that year. (Also, the block grant funding would end after 2026, unless Congress decides to authorize or appropriate further funding.)
Block grants are good for states in that they allow flexibility in how the dollars are spent. But the difficulty of block grants is they can't anticipate dramatic changes in the cost of providing service, an epidemic or sudden population growth. Whether a block grant is helpful long-term also typically depends on the size of a block grant and how quickly it grows over time.
"One of the things we always have concerns about with block grants is how they grow in the future," said Mike Willden, the governor's chief of staff, in an interview with The Nevada Independent last month. "The medical inflation typically grows faster than other inflation, so it's really important that if you have a block grant, you have an inflation rate that meets your need."
The report projects that 42 states and Washington D.C. will see net cuts to the federal health-care dollars they receive because of the combined effect of the block grant and the per capita cap on Medicaid funding. Some states, including California, Florida and New York, would face the most severe cuts under the proposal, receiving block grants that are 50 percent or less of the dollars they currently receive from Medicaid expansion and marketplace subsidies.
That's because the total amount that each state receives from the block grant each year would be divided up based on a number of factors: $42 billion split between all states; $49 billion between Medicaid expansion states; $35 billion between states with per capita income below $52,500 in 2016 and $14 billion between states with low population density. Nevada fares better than other states because it qualifies for a portion of each of those pots of money, though the report notes that Medicaid expansion states tend to lose out overall because the proposal caps total federal support for coverage and redistributes funds from expansion states to non-expansion states.
"In terms of the way the formula is constructed right now, the state does do a little less worse, I would say. I don't know if I would use 'better,'" Solomon said. "That said the block grant starts with a cut and it only gets bigger over time."
The report acknowledges that federal funding for some states would rise initially under the proposal, but when the Medicaid per capita cap takes effect in 2020, only a handful of states — Alabama, Kansas, Mississippi, Nebraska, Oklahoma, South Dakota, Wisconsin and Wyoming — will see a net benefit.
But the report argues that even for those states, there's no guarantee that the block grant funding will continue after 2026. Plus, though the per capita cap starts off growing at the rate of medical inflation, starting in 2025 it goes down to regular inflation, meaning the block grant will gradually begin to lag behind the actual costs of providing medical care.
"A couple of the states do better in the short term, but they all do worse in the long run," Solomon said.
Democratic Rep. Jacky Rosen, who is challenging Heller for his U.S. Senate seat, and Democratic groups supporting her immediately seized on the report, once again prodding Heller over his position on health care. Rosen said that the Heller-backed proposal would "gut" the ACA and "slash health-care coverage for our most vulnerable families."
"Senator Heller already broke his promise by voting to strip health care from millions of Americans and thousands of Nevadans, and now he is a key architect of another disastrous plan to end Medicaid expansion as we know it and cut hundreds of millions of dollars in Medicaid and other federal funding for our state," Rosen said in a statement.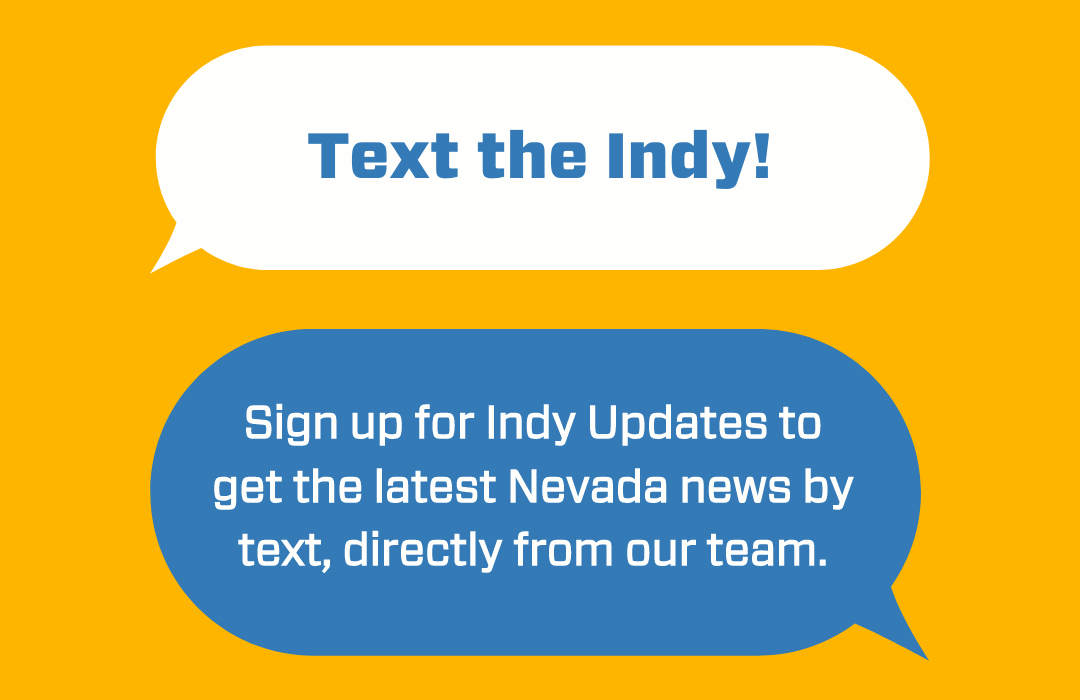 Featured Videos