Obama visitará Las Vegas en apoyo a Cortez Masto y Sisolak antes del Día de la Elección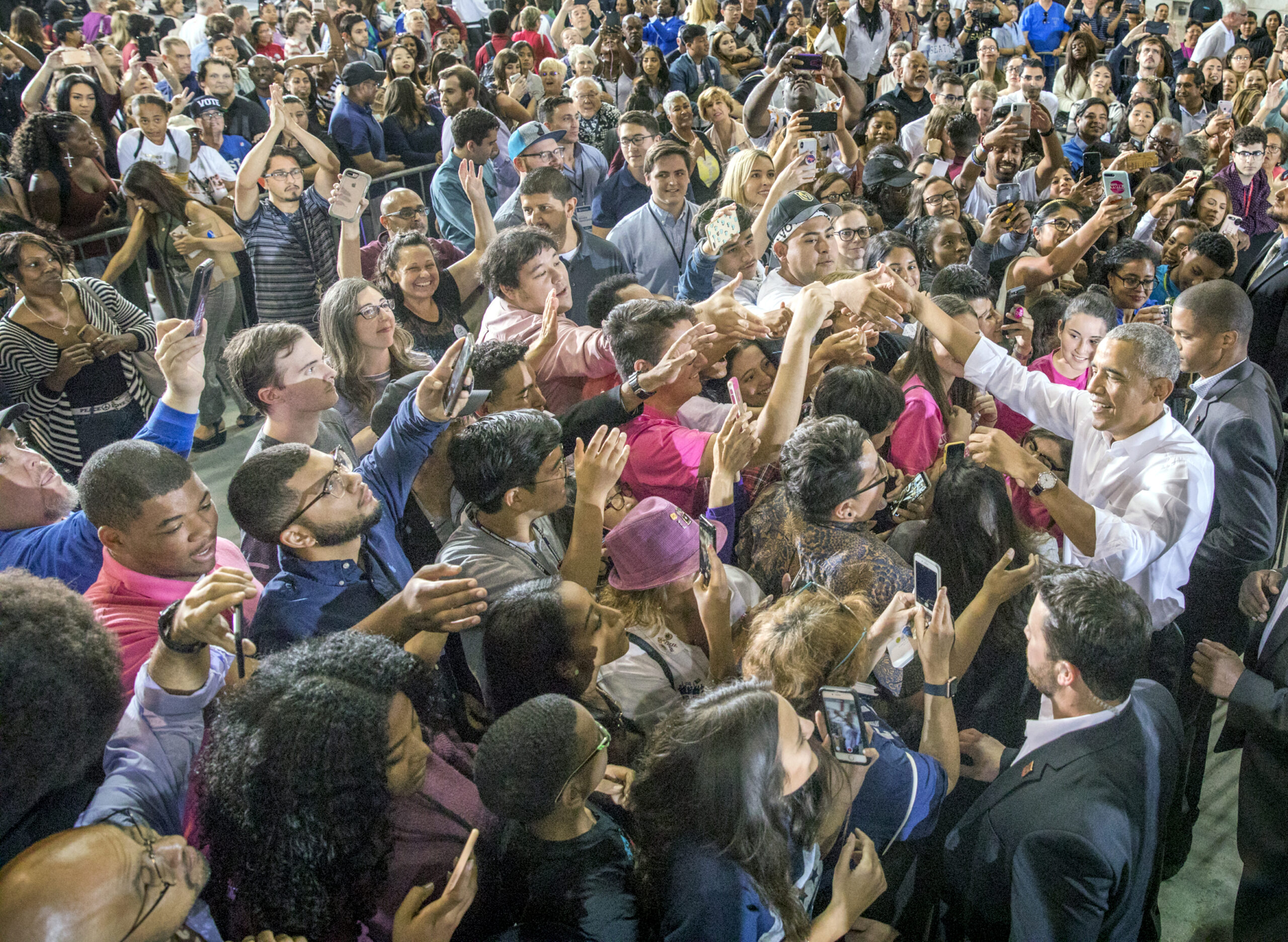 Esta nota fue traducida al español y editada a partir de una versión en inglés.
El ex Presidente Barack Obama visitará Las Vegas el próximo mes para hacer campaña por el Gobernador Steve Sisolak y la Senadora Catherine Cortez Masto, dos de las contiendas titulares Demócratas más vulnerables de todo el país.
La visita se realizará el 1 de noviembre, tan solo una semana antes del Día de la Elección del 8 de noviembre, anunció Nevada Democratic Victory el miércoles por la mañana.
El evento, anunciado como "de votación anticipada", también se produce días antes del cierre de ese periodo en Nevada el 4 de noviembre, y contará con la presencia de otros candidatos Demócratas.
En múltiples encuestas públicas, los Demócratas de Nevada han batallado para igualar a los Republicanos en medio de condiciones económicas difíciles.
La carrera por el Senado de los EE. UU. en Nevada, en particular, se ha convertido en una contienda estratégica clave para ambos partidos.
Si el escaño de Nevada que actualmente ocupa Cortez Masto en el Senado de los EE.UU. pasa a su oponente Republicano, el ex Fiscal General Adam Laxalt, el cambio probablemente devolvería el control del Senado al Partido Republicano.
En todas menos una encuesta realizada desde el Día del Trabajo, Cortez Masto ha quedado atrás de Laxalt, aunque la contienda se mantiene dentro del margen de error.
En la carrera por la gubernatura, Sisolak se ha mantenido codo con codo con su retador Republicano, el Alguacil del Condado Clark, Joe Lombardo, en una contienda definida en gran parte por temas de interés nacional como la economía y el acceso al aborto, además de preocupaciones locales como como la delincuencia.
Hasta ahora, los Demócratas se han resistido a hacer campaña sobre la imagen del Presidente Joe Biden, cuyo índice de aprobación, aunque aumentó durante el verano, aún permanece bajo.
Los Republicanos en Nevada, por el contrario, han recibido con brazos abiertos al ex Presidente Donald Trump, quien ha visitado el estado dos veces desde julio, con un enfoque en los principales candidatos de dicho partido; Laxalt y Lombardo, y apoyando a aspirantes de menor perfil, incluyendo para la secretaría del estado y la Cámara de Representantes de los EE. UU.
Biden no ha viajado a Nevada este año, lo que hace que la presencia de Obama a Las Vegas sea la visita de campaña de más alto perfil para los Demócratas del estado en este ciclo electoral.
La Vicepresidenta Kamala Harris ha visitado Las Vegas dos veces desde que asumió el cargo, aunque se han enfocado en promocionar logros legislativos y éxitos de la administración Biden.
El anuncio de la visita de Obama tuvo lugar poco después de que Sisolak dio a conocer que obtuvo el respaldo del expresidente.
"Mientras algunas personas están tratando de hacer retroceder los derechos de voto y el derecho de la mujer a elegir, Steve los ha protegido en Nevada", dijo Obama en el anuncio. "Steve Sisolak ha estado ahí para usted, y ahora, usted debe estar ahí para él".
Anteriormente, Obama hizo campaña por candidaturas Demócratas con eventos en Las Vegas antes de las elecciones generales de 2016 y 2018.
Los planes de la visita de Obama se reportaron primero por The Associated Press.
The Nevada Independent is raising $200,000 by Dec. 31 to support coverage of the 2024 election.
Tax-deductible donations from readers like you fund this critical work.
If you give today,your donation will be matched dollar-for-dollar.
Give + Get Matched
Featured Videos