Open government advocates worry proposed legislation will conceal deliberations about environmental issues. That's only half of the story.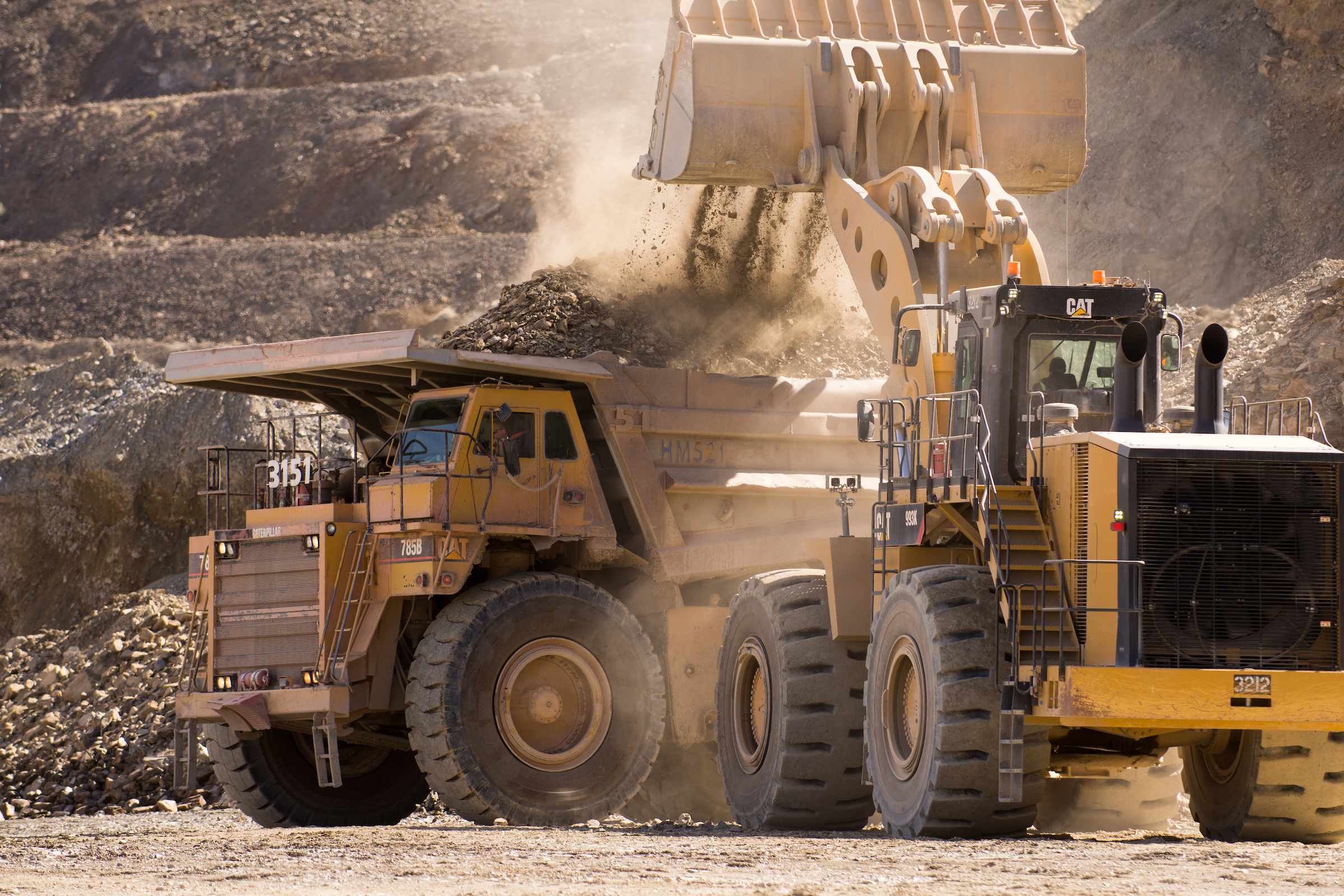 Good morning, and welcome to the Indy Environment newsletter.
As always, we want to hear from readers. Let us know what you're seeing on the ground and how policies are affecting you. Email me with any tips or suggestions at [email protected]
To get this newsletter in your inbox, subscribe here.
---
The federal government requires them. Standard confidentiality clauses.
The agreements are rarely discussed. But they are central to SB77, a proposed state Senate bill that could exempt certain pre-decisional meetings and records involving environmental issues from the Open Meeting Law and Public Records Act. Eureka County, a main proponent of the bill, has argued a change is needed to comply with both the federal agreements and state law.
April Corbin Girnus wrote an excellent piece about the issue for the Nevada Current: Right now, counties are often hampered by confidentiality rules. To discuss issues, they are stuck between following (or breaking) the federal confidentiality agreements and the state's transparency laws.
But open government advocates have argued that the proposed bill would limit transparency in a process that has real-world consequences — whether mines are approved or power lines are erected. Ahead of a recent hearing, a coalition representing environmental groups, civil liberty advocates and news organizations, sent an opposition letter that's worth reading (here's a link).
It is worth noting, too, that Eureka County's natural resource manager, Jake Tibbitts, said the county opposes changes to the Public Records Act, and he is working to amend the drafted bill.
"If this were to move forward, we're totally open to stripping out all of that," he said.
What struck me was why this bill was proposed in the first place. When the legislation was floated last fall, it was the first time I had heard of these federal confidentiality agreements. Given the federal government's large role in permitting projects, they struck me as significant.
Before I get into that, some incredibly technical (but important!) background:
Every year, dozens of local governments, tribes and state agencies participate in what is known as the NEPA process. NEPA stands for the National Environmental Policy Act. A lot can be said about it, but for now, the most important thing is that it requires federal agencies to analyze the environmental consequences of projects on federal land — and the outcome is significant. 
Nevada is about 85 percent federal land, so there are a lot of NEPA proceedings happening at any given time — and in many different corners of the state. When a federal agency starts the NEPA process, they invite local and state agencies to act as "cooperating agencies" during the crafting of an environmental analysis. It allows local and state agencies to convey opinions in an otherwise federal process. But there's a downside: This is where confidentiality comes in.
These cooperating agencies — Churchill County or the Nevada Department of Transportation, for instance — must sign agreements with federal land managers, like the U.S. Bureau of Land Management (BLM). But the agreements, a BLM spokesperson said, include standard language about confidentiality to prevent the "release of predecisional information or working documents."
That puts a jurisdiction like Eureka County, an entity governed by three county commissioners, in a tough position. The county, at the center of the state's gold mining activity, wants to have a say in the process for analyzing environmental impacts. To participate, they must agree to keep information confidential. At the same time, the Open Meeting Law requires that elected officials deliberate in public. But if they deliberate in public, they risk breaking the confidentiality clause.
In 2009, the BLM chastised the county for doing just that: The Eureka Sentinel disclosed a report that showed pumping associated with a controversial molybdenum mine would have big effects on water. The disclosure suggested that the county broke its confidentiality agreement.
To avoid the issue, Tibbitts or one county commissioner typically represents the views of the county in the NEPA process. But state law limits their discussions with other elected officials.
"It's been a whole struggle for me the whole time I've been here," Tibbitts said.
This is especially a problem in rural counties that have small staffs or lack departments devoted to natural resources issues. Instead, a single county commissioner might take the lead in representing a county's interests without being able to deliberate with their colleagues.
But is Open Meeting Law the best venue by which to address the issue? That's another question.
Open government advocates and environmentalists say no. They argue that a federal fix to the confidentiality language, stemming from the "deliberative process exemption," might be needed.
"The answer isn't less transparency," said Patrick Donnelly, the state director for the Center for Biological Diversity. "The answer is more transparency. Let's not make things worse."
Donnelly sees SB77, as written, fitting into efforts to weaken state law around open government.
He is also watching AB39, an Assembly bill that would exempt agencies from disclosing their deliberations prior to making a decision. Such a move would make it harder for the public to understand the interagency process, and in some cases the science, informing decisions.
"It would eliminate transparency," he said. "Most public records requests I've ever done, which have resulted in important finds for our conservation campaigns, would have been exempted."
---
Here's what else I'm watching this week:
CLIMATE CHANGE
The Clark County Commission meeting. Yes, I'm aware that everyone tuned into the Clark County meeting on Tuesday for a different item: To watch the commissioners vote to change the name of the Las Vegas airport, currently dedicated to former Sen. Pat McCarran, a virulent and well-documented bigot. Now, with the FAA's approval, it will be named for one former Sen. Harry Mason Reid. But all that to say, there was another big item on Tuesday's commission agenda:
The Clark County Commission gave its unanimous approval to a climate action plan (here's a link to the plan). It's a major step for the state's largest local government. With the majority of Nevada's population, Clark County could play a key role in planning for more extreme heat and drought. "The impacts of climate change are very real and they are upon us," commission Chairman Marilyn Kirkpatrick said Tuesday. "As a county set in the Mojave Desert, we know what's at stake with our water and energy supply and intensifying heat island impacts. This plan recognizes those unique challenges."
"First-hand experience:" Assembly Speaker Jason Frierson cited "Nevada's diverse population and first-hand experience in issues relating to climate change, public lands, immigration and health care" as reasons why we have "a unique voice that deserves to be heard first" in nominating presidential candidates. Why we aren't already first? I don't know. POLITICO's Tyler Pager and David Siders have more on that.
Natural gas in the Legislature: Gov. Steve Sisolak's climate strategy recognized the need to transition away from natural gas to meet a goal of reducing total greenhouse gas emissions to net-zero by 2050. As I've written about before, this issue is coming to Carson City. Earlier this month, Assemblywoman Lesley Cohen (D-Henderson) wrote an opinion piece for The Nevada Independent about why she is proposing legislation that would require gas utilities to undergo a more rigorous regulatory process when building new infrastructure. The bill would also require that state utility regulators study natural gas in the context of the state's climate goals. Nevada's largest gas utility, Southwest Gas, responded to the op-ed on Nevada Newsmakers last week.
The natural gas PR-person Nextdoor: Mother Jones climate reporter Rebecca Leber digs into the tactics that the fossil fuel industry is using to influence customers to believe that natural gas stoves are preferable to electric stoves. The story includes an example from California, where an employee for a PR firm logged onto Nextdoor to stir up opposition to an electrification effort. Spoiler: There are Instagram influencers too. The reporting provides context for how the natural gas industry is doubling down on past efforts to sell gas stoves amid efforts to reduce fossil fuel use to combat climate change and a growing recognition of the health problems caused by indoor air pollution.
Texas, the electric grid, and climate change: The L.A Times' Sammy Roth writes that "for all the differences between the events in Texas and California's more limited rolling blackouts last year, there's a common lesson: Extreme weather events are becoming more frequent and more severe as the climate crisis worsens. And the U.S. power grid is not prepared to handle the hotter heat storms, more frigid cold snaps and stronger hurricanes of a changing planet."
WATER AND LAND
Shout it from the rooftop: You can't build a new city without water. When I heard Gov. Steve Sisolak tout Blockchains LLC in his State of the State — with the words "smart city" — I could not help but ask about the water. We started digging, and what we found was that Blockchains, a big donor to politicians (and The Nevada Independent), wants to pipe water from rural Nevada. It scooped up water rights in northern Washoe County for more than $30 million and has also looked elsewhere, including in Humboldt County. The big takeaway here: Development of any sort, though especially a new city, is a question of natural resources as much as anything else.
Rancher sues BLM over lithium mine: A Northern Nevada rancher is suing the U.S. Bureau of Land Management over the Trump administration's approval of the Thacker Pass lithium mine north of Winnemucca. The lawsuit alleges that the land agency's approval, in the final days of the administration, violated environmental laws, the Sierra Nevada Ally's Scott King writes.
Judge rules against lifting mining moratorium: "A federal judge on Thursday overturned a Trump administration action that allowed mining and other development on 10 million acres (4 million hectares) in parts of six western states that are considered important for the survival of a struggling bird species," Matthew Brown reported for the Associated Press last week. A District Court judge ordered the Bureau of Land Management to reconsider the Trump administration's decision, which did not fully consider how it would affect the imperiled Greater sage grouse.
The commission to study water law: A few weeks ago, we reported that Supreme Court Chief Justice James Hardesty planned to empanel a commission to study how water law is viewed in the judicial system and examine whether to create specialty water courts. An order requesting the creation of such a commission is now online, and a public hearing is scheduled for March 3.
Reno attorneys fined in Swan Lake flooding lawsuit: A Washoe County District Court judge fined City of Reno attorneys "$1,500 for failing to admit to facts in the Swan Lake flood case filed by Lemmon Valley residents," Bob Conrad reported for This is Reno. "The sanction is on top of awarding more than $750,000 in damages to plaintiffs in the case. The award does not include attorney fees, which could double the amount owed to plaintiffs and attorneys."
Contact tracing in wastewater: "Findings from wastewater testing suggest the U.K. variant of the coronavirus is circulating in Southern Nevada, according to one UNLV researcher, but the prevalence of the more contagious variant is unclear," the Review-Journal's Blake Apgar writes.
Some ranch sales are just out of this world.
OUTDOOR RECREATION
Boost in outdoor activities: The Nevada Department of Wildlife (NDOW) saw a jump in hunting and fishing license sales during the pandemic — and 2021 is expected to be better, Sudhiti Naskar reports for This is Reno. Our reporter Tabitha Mueller broke down the numbers in our legislative newsletter (you should sign up to receive it). "If there is a silver lining, it's in people's turning to nature for mental health, or physical health," NDOW Director Tony Wasley said in January.
Where to see dark skies: The Reno Gazette Journal has a few suggestions. 
Update: This story was corrected at 9:09 a.m. on Thursday, Feb. 18 to indicate that NEPA stands for the National Environmental Policy Act, not the Nevada Environmental Policy Act, as an earlier draft stated.
Comment Policy (updated 4/20/2021): Please keep your comments civil. We reserve the right to delete comments or ban users who engage in personal attacks, use an excess of profanity, make verifiably false statements or are otherwise nasty. Comments that contain links must be approved by admin.