Perry says he was as transparent as possible about plutonium shipment, 'regrets' Sisolak not attending White House events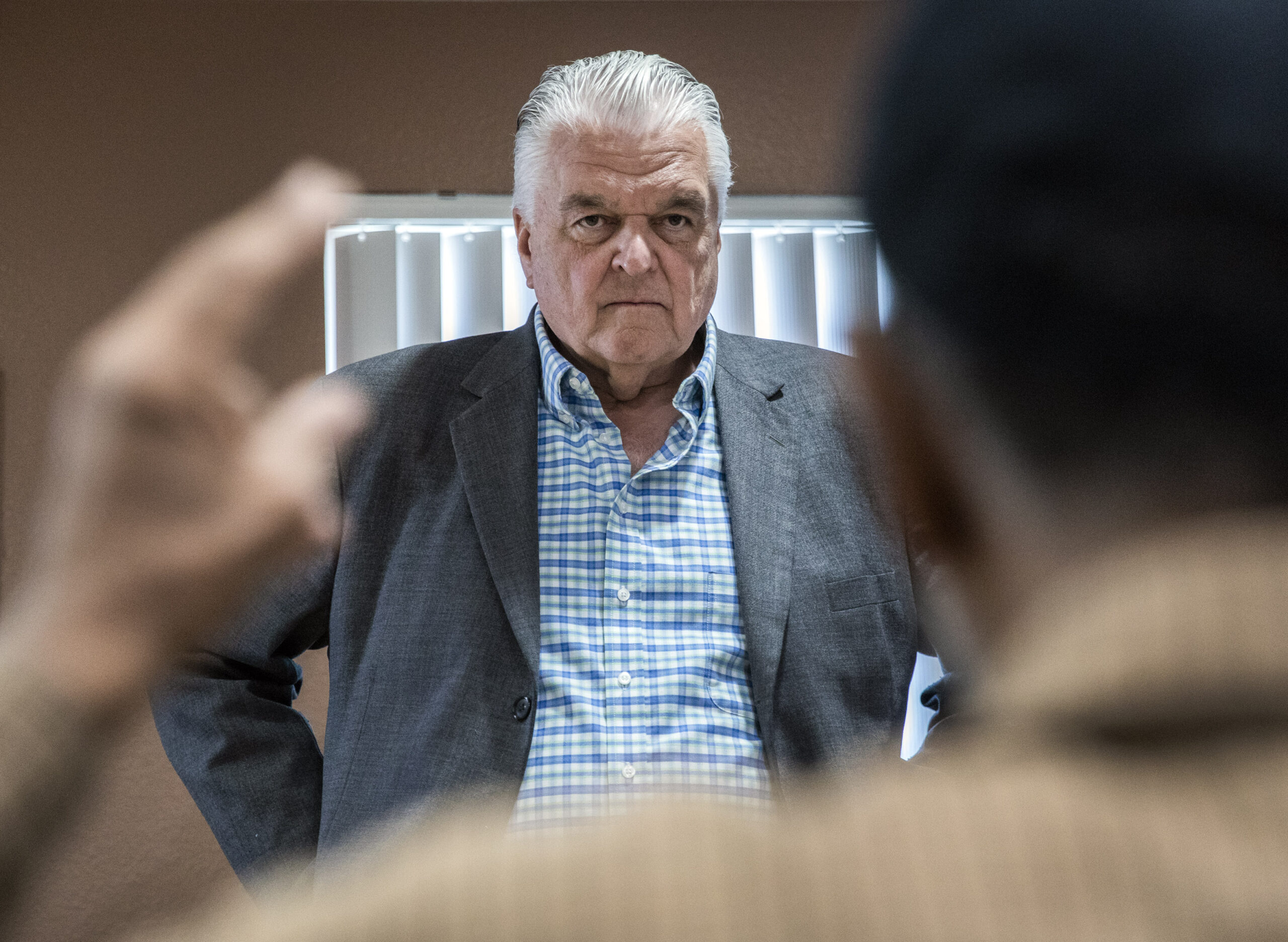 Energy Secretary Rick Perry said he and President Donald Trump "regret" Gov. Steve Sisolak's decision to not attend meetings with administration officials last weekend in protest of a shipment of plutonium to Nevada and doubled down on their position that Nevada's highest ranking officials were warned the radioactive material would be sent to the state.
But former Gov. Brian Sandoval said he had no knowledge that the plutonium had been shipped to the state until months after it happened.
In a letter sent to Sisolak on March 1 and obtained by The Nevada Independent, Perry pushed back on sharp critiques made by Sisolak and other state elected officials who claimed the federal agency engaged in "completely unacceptable deception" in moving the plutonium into the state.
"This allegation is not accurate," Perry wrote. "Shortly after (the National Nuclear Security Administration) completed its analysis, the Department notified those officials of the shipments and storage decisions and offered briefings about those decisions to them, as well as to several other State, county, and local officials."
Perry attached an Aug. 29, 2018 message to Sisolak's County Commission email address that mentions a South Carolina federal court's order that the plutonium needed to be moved. The email says "a plan was developed to remove one metric ton of programmatic defense material from Savannah River, South Carolina and ship it to the Device Assembly Facility (DAF) at the Nevada National Security Site (NNSS) outside of Las Vegas, Nevada" and offers "a briefing on the issues addressed in the Supplement Analysis."
Nevada officials were aware of the federal government completing a "supplement analysis" that evaluated the risks involved with transporting the plutonium and were publicly pushing back against the plan a week after the email. They said the analysis was not sufficiently thorough, and have said they thought they were negotiating in good faith with the government in the months following the completion of the plan in an effort to prevent the proposed shipment from happening.
It was not immediately clear Friday evening whether Sisolak, then a Clark County commissioner, had taken advantage of the briefing he was offered, and if so, what was revealed in the briefing.
In January, when the federal government revealed through court filings that the shipment the case was opposing had already been made, Sisolak and others said they were blindsided and outraged.
Sandoval, who said he learned that the shipment had actually taken place through media reports in January, said he had sent two staff members to Washington D.C. to meet with the Department of Energy over the plutonium matter in October. He said they were not told then that plutonium had already been shipped, and it was only later that they learned that the shipment had taken place weeks before the meeting.
"I don't know what exactly Secretary Perry thinks he said and to whom he thinks he said it," Sandoval wrote in an email on Friday. "But at no time did he tell me or anyone on my staff that DOE was commencing plutonium shipments to Nevada, or the date of any proposed shipment."
Sandoval said he did have a call with Perry at one point and said it was possible that Perry indicated the federal government wanted to move plutonium to Nevada, adding that "this phrasing may be the semantics that DOE is relying upon now to say that Nevada had notice of the shipments." But he said there was no talk of a specific date for a shipment.
Perry's letter says "The Department was as transparent about this matter as operational security would permit."
Perry also wrote that he and President Trump "regret" Sisolak's decision to not attend meetings with Vice President Mike Pence and the White House with other state governors who were in the capital for National Governors Association events last weekend and invited him and his staff to visit the security site. The governor requested a separate meeting with Trump earlier this week.
"Notwithstanding this missed opportunity, I want to assure you that appropriate Administration officials stand ready to engage with you in fact-based dialogue about these serious legal and national security matters as soon as you are prepared to take that step," Perry wrote.
Sisolak's office said in a statement that they don't believe any high-ranking Nevada officials were aware of the most important details of the shipment — such as the date — last summer.
"In the March 1st letter to Gov. Sisolak, the Department of Energy alleges that they notified former Gov. Brian Sandoval and Nevada's congressional delegation of the 'shipments and storage decisions.' The governor is confident that, had his predecessor been made aware of actual shipments into the State of Nevada, including a timeline for transport, in August 2018, the Sandoval administration would not have pressed forward with negotiations and litigation surrounding DOE's planned shipment for months after.

"Based on documentation from the previous administration that Gov. Sisolak has received, it appears that the Sandoval administration remained in active negotiations with DOE regarding its planned shipment until at least late November 2018 – after the shipment had already occurred, according to DOE's January 30, 2019 notice to Gov. Sisolak. The governor has full faith that, had Gov. Sandoval been made aware of actual shipments to Nevada, as Secretary Perry's letter alleges, he would have notified the chairman of Nevada's most populous county."
In the letter, the Energy Department stated that its "avowed intention" is to remove additional tons of plutonium from the South Carolina site by shipping it directly from South Carolina to a site in New Mexico. The department also said the material would not be repackaged at the Nevada site.
Letter to Governor Sisolak by on Scribd
This story was updated at 6:50 p.m. on March 1, 2019 to clarify the headline and add a statement from Gov. Steve Sisolak's office. It was updated again at 10:30 p.m. on March 1, 2019 to add comment from former Gov. Brian Sandoval.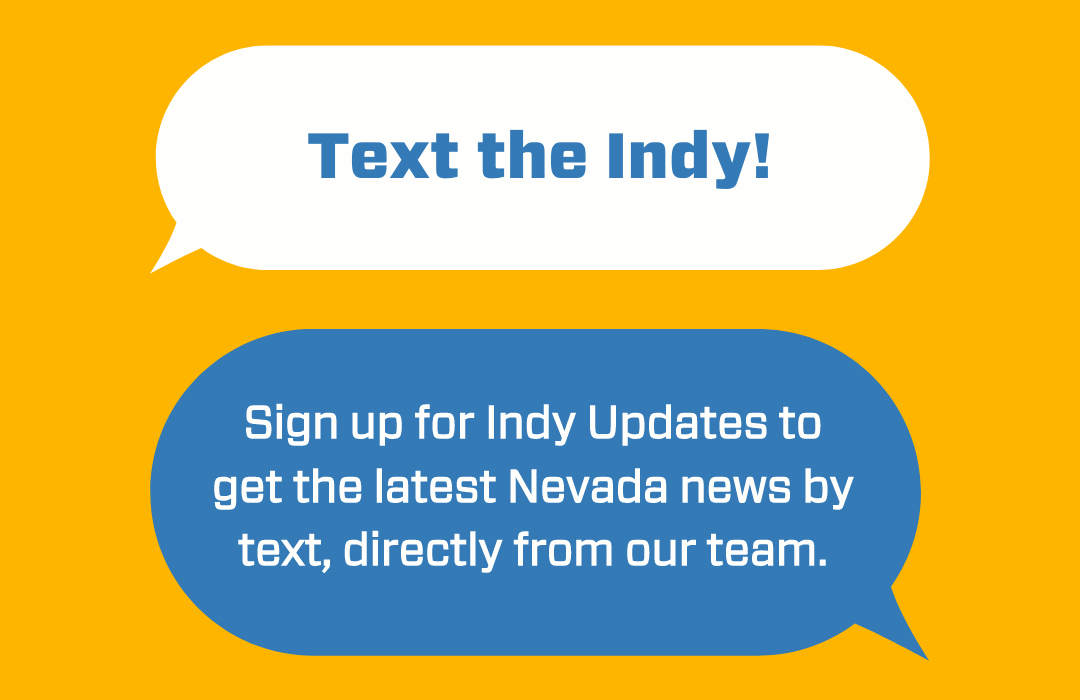 Featured Videos
Comment Policy (updated 4/20/2021): Please keep your comments civil. We reserve the right to delete comments or ban users who engage in personal attacks, use an excess of profanity, make verifiably false statements or are otherwise nasty. Comments that contain links must be approved by admin.