Podcast: Advocates fear the unknown as eviction moratorium lifts next week, mediation program not yet launched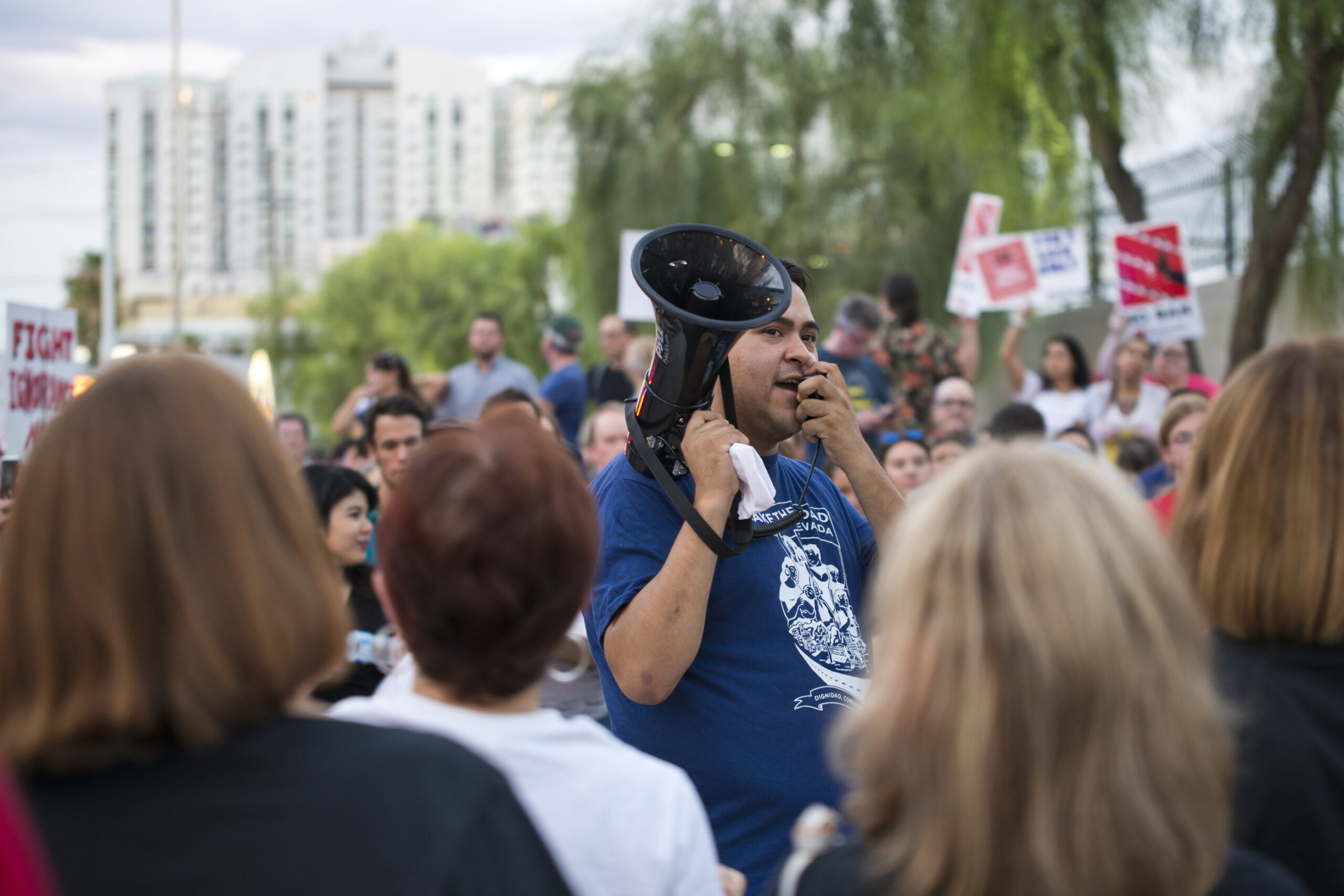 Make the Road Nevada, a progressive Las Vegas advocacy group, has been trying for weeks to help Nevadans understand their rights and responsibilities on housing payments during the upheaval of the pandemic.
But as a five-month-old, statewide moratorium on evictions is set to end on Tuesday, group members are finding they're short on answers for the anxious people reaching out to them with questions. A federally funded rental assistance program is, at least for now, not taking any additional applications in Clark County as it works through a backlog, and officials with the Supreme Court say a tenant mediation program recently approved by the Legislature may not be up and running until late October.
"We're very confused and very uncertain about how this is going to go and how Make the Road can best assist the community," said Felipe Silva, a housing justice organizer with the group, in an interview this week on the IndyMatters podcast. "But we're definitely already seeing a lot of uncertainty."
The moratorium, which was implemented in late March as a way to ensure Nevadans were able to stay home and avoid eviction during the health crisis, is being lifted in phases as the state has started reopening its economy. Commercial evictions were allowed to resume July 1; residential landlords were allowed to evict tenants for issues such as violating the terms of the lease this summer, and evictions based solely on non-payment of rent can resume Sept. 1.
Gov. Steve Sisolak has not made any public indication that he will extend the moratorium, and a spokeswoman did not answer an inquiry on Thursday about his plans on the matter.
Lawmakers authorized a program to bring tenants and landlords together through court-administered mediation in a special session this summer, but Supreme Court Justice James Hardesty has said that the rulemaking process may not be complete until late October at the earliest. A working group is developing the program to take into account both $60 million in federal funds destined for rent assistance, and delays in people receiving unemployment benefits.
"In the meantime, recognizing that the suspension of evictions ends on September 1, the Access to Justice Commission is working on a bilingual community outreach plan to be circulated among landlords and tenants throughout Nevada," Brad Lewis, director of the Access to Justice Commission, said in a statement. "This plan urges landlords and tenants to consider free mediation that will connect them to available rent relief funds and help tenants gain access to stalled unemployment compensation so they can meet their rent obligations."
In Clark County, the Access to Justice Commission is directing people at risk of eviction to request mediation through the Neighborhood Justice Center.
Housing challenges
Even with the moratorium mostly intact, Make the Road has heard of landlords giving tenants information that contradicted the terms of the governor's order or trying to evict people from extended stay motels that are de facto apartments. Some tenants have misunderstood the order as canceling rent, when it actually only postpones the obligation to pay.
Silva, whose scope of work has expanded to helping people struggling with Nevada's still-backlogged unemployment system, said he thinks Sept. 1 is too soon to lift the moratorium.
"There's a lot of folks that are either pending or have been rejected from unemployment ... the places that are hiring are always hiring their old employees and they're not even hiring the entire team. They are people cutting people's hours," he said. "So I think it's just very unrealistic of our government to think that folks will be ready."
The group he sees as most vulnerable is the undocumented community that speaks little to no English, struggles to understand rapidly changing policies and is ineligible for much pandemic aid, such as stimulus checks. In one example Silva offered, Make the Road sent a text message inviting people to a webinar about avoiding eviction; one recipient called, frantic after misconstruing it as a notification that she was being evicted.
"These folks are easily taken advantage of," Silva said. "We see a lot of undocumented workers being taken advantage of with wage theft And now we see a lot of people being threatened to be evicted: 'We're going to call ICE' or 'We're going to call immigration.'"
It's unclear whether there will be a rush of evictions immediately after the moratorium lifts, or if the process will just begin and the number of proceedings will grow slowly over time. For now, Make the Road Nevada is planning to continue with educational webinars and mark Sept. 1 with a car caravan protest in Las Vegas calling for more government action on the matter, including the cancellation of rent and an extension of the eviction moratorium.
"Once again, the only thing that we can say to people [is] if you still haven't talked to your landlord, go and try to create some type of repayment plan," Silva said.
Luz Gray contributed to this report.
Comment Policy (updated 4/20/2021): Please keep your comments civil. We reserve the right to delete comments or ban users who engage in personal attacks, use an excess of profanity, make verifiably false statements or are otherwise nasty. Comments that contain links must be approved by admin.