Predicting Nevada's future is easy — if you're Jon Ralston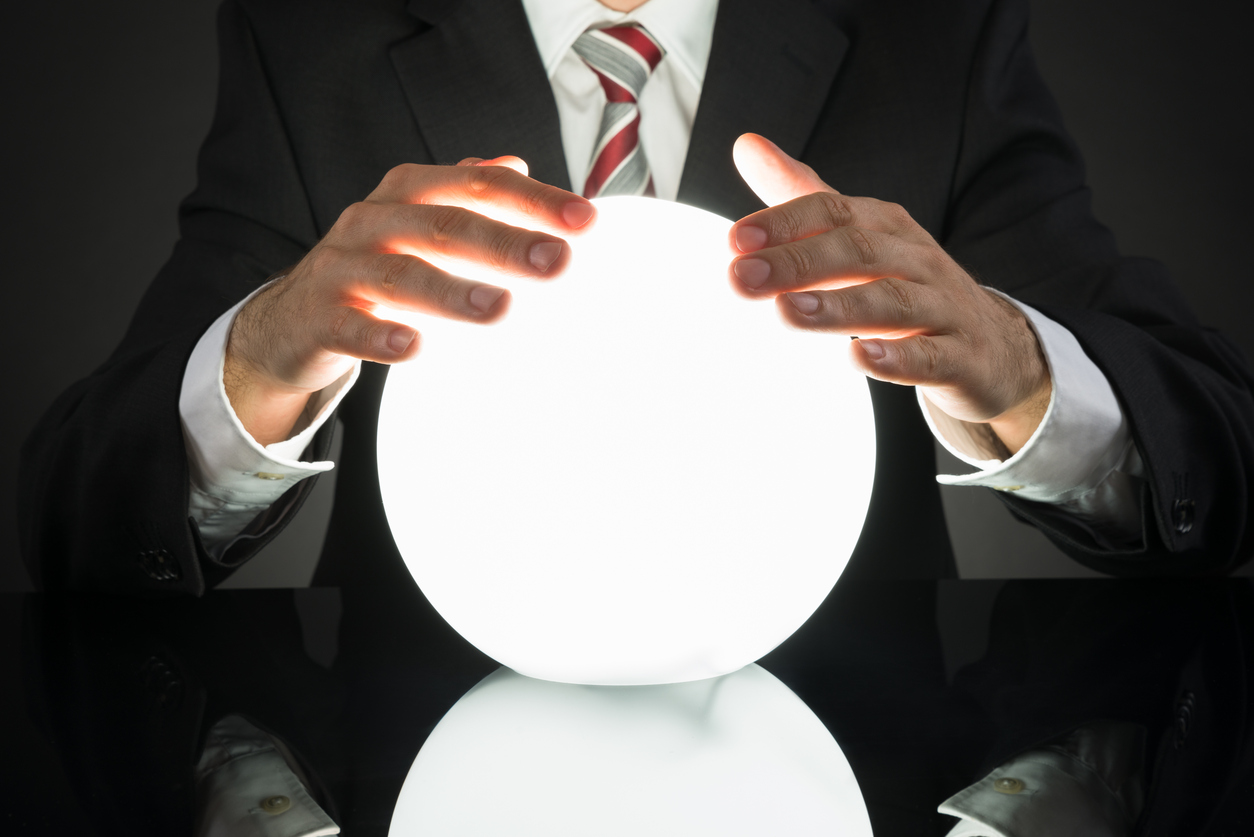 The voting is over. The count in Nevada is mostly complete. This means we're probably close enough to the end to see how my predictions last week held up. 
On the off chance you don't want to read over 3,000 words of predictions about an event that already passed, here are the highlights of what I predicted:
Catherine Cortez Masto will defeat Adam Laxalt.
Joe Lombardo will defeat Steve Sisolak.
Lisa Cano Burkhead will do better than Sisolak — better enough, perhaps, to win.
The three dunces running for statewide office — Jim Marchant, Michele Fiore, and Sigal Chattah — will lose, with two of the three losing by at least 5 percentage points.
Andy Matthews will defeat Ellen Spiegel.
Questions 1 and 2 will pass in a landslide.
Question 3 might or might not pass this year; I predicted it'll be unlikely for it to pass in 2024 even if it does.
So how did my predictions measure up? Also, how did my predictions measure up against The Nevada Independent's Predictor-in-Chief?
Cortez Masto vs. Laxalt
It's official enough — Catherine Cortez Masto will be reelected.
As of Saturday evening, Cortez Masto was ahead of Laxalt by thousands of votes. There were still mail-in ballots remaining to be processed or cured, mostly in Clark and Washoe counties, along with a small pool of mail-in ballots in considerably more Republican-leaning Douglas County which needed to be counted, as well. Luckily for her, for each two mail-in ballots Laxalt picked up in Clark County over the past couple of days, Cortez Masto received three.
Consequently, Ralston and I were both right about this prediction — Senator Cortez Masto will continue to be a senator for at least another six years.
Lombardo vs. Sisolak
Joe Lombardo, meanwhile, is currently ahead of Steve Sisolak by over 22,000 votes and Sisolak has conceded the race.
Ralston and I were both right about this prediction, as well. There was one blemish against my predictive powers in this race, however.
A while back, I predicted that the Libertarian Party's strategy of running statewide candidates without running any candidates in a Clark County-wide race would threaten their ballot access since it's easier to convince a larger percentage of 70 percent of the electorate to vote for a minor party candidate further down the ballot than it is to convince 1 percent of the state's voters to choose a minor party candidate in a tightly contested top of the ballot race. Brandon Davis, however, exceeded expectations — he became the first Libertarian gubernatorial candidate since Dick Geyer ran in 2002 to receive over 1 percent of the vote. Consequently, Nevada will remain a four-party state (Republicans, Democrats, Libertarians, and Independent Americans) for at least another election cycle.
Anthony vs. Cano Burkhead
In this race, Ralston predicted that Stavros Anthony, being a perennial candidate with some name recognition in Clark County, would do a couple percentage points better than Lombardo. I, meanwhile, predicted that Cano Burkhead, an unknown educator with none of Sisolak's negatives, would perform better than a failed Clark County Commission candidate.
Ralston lives in Clark County. I, meanwhile, live in Sparks — which, depending on who you ask down south, is at least 250 miles from Las Vegas. Guess which of the two of us had a better read on Stavros Anthony's political support down south?
In related news, The Nevada Independent called the lieutenant governor's race on Friday. Nevada's governor and lieutenant governor will both be former law enforcement officers.
The Three Stooges
The big takeaway, nationally speaking, was that candidate quality matters. Unfortunately, at least for the Republican party (and, arguably, for the nation as a whole), Republican primary voters overlearned — or perhaps mislearned entirely — the lesson of Trump's sole election win in 2016 and selected a raft of angry, unhinged conspiracy theorists to represent them.
This was every bit as true in Nevada, where Republican primary voters selected a QAnon enthusiast to run for secretary of state, a failed businesswoman and tax cheat for treasurer, and a vindictive bag of murderous spite for attorney general. Neither Ralston nor I thought much of these characters — motivated as much by hope as a clear-eyed assessment of their innate political capabilities, we both predicted they would lose.
It's official — they did.
Only one race, however, will be won by more than five percentage points — Aaron Ford's race for reelection as attorney general against Sigal Chattah, which also happened to be the race I predicted would be the most competitive of the bunch.
I want to take a moment, however, to remind everyone that, for a few days after Election Day, only one of those three — Sigal Chattah, who somehow underperformed my subterranean expectations of her (I thought she'd come the closest to winning in the end) — never had the lead. Both Jim Marchant and Michele Fiore woke up the morning after Election Day to the discovery that a majority of in-person voters, both early and on Election Day, thought they were both fit to serve in public office.
Yes, I know, this was all according to plan — and look, it's not like Democrats in Nevada were the only ones daring Republican primary voters to vote for living manifestations of their collective id. Besides, Saint Harry of Searchlight did the same thing in 2010 and he got away with it, so what's the harm?
It was close. Too close.
Jim Marchant has thus far received roughly 22,000 fewer votes than Joe Lombardo. If merely one Douglas County's worth of voters selected Marchant instead of Cisco Aguilar, we'd have a secretary of state in charge of our elections who believes counting ballots by hand would somehow make our ballot counting process faster — never mind that it took hours for volunteers in Pahrump to count a handful of ballots each.
I said it before and I'll say it again: Stop threatening Republicans with a good time.
Matthews vs. Spiegel
I know I'm in the minority on this but I actually miss Ron Knecht using the bully pulpit of the Controller's office to get his messaging out (he still writes from time to time, by the way). Also, his Popular Annual Financial Report was considerably more readable than the book-length Annual Comprehensive Fiscal Report the Controller's office has been submitting for ages.
Put another way for the Democrats in the audience, given the choice between a Zach Conine-style constitutional officer who understands elected offices are fundamentally political and behaves accordingly and a Catherine Byrne-style constitutional officer who thinks they're getting elected to be an anonymous departmental director for a few years, I'm going to root for the politician, even if I disagree with their politics. If I wanted a constitutional office to be run by a bureaucrat, I'd lobby to make it an unelected division of the executive branch, just like the voters did with the surveyor general in 1954.
Andy Matthews ran like he wanted the actual job he was running for. Ellen Spiegel, meanwhile, ran like she wanted the secretary of state's job, even though she was politely but firmly pushed aside before the primary to make way for Aguilar's far better funded candidacy. As late as September, her vision of the controller's office included a program to grant provisional business licenses to first-time small business owners. It's a great idea, except for one problem — business licenses are the responsibility of the secretary of state, not the controller.
Unsurprisingly, given the comparative amounts of enthusiasm both candidates put into their campaign, Ralston and I both confidently asserted Matthews would win comfortably — which he did. Matthews, in fact, received more votes and consequently enjoys a higher margin of victory than any other Republican candidate for statewide office.
Will he be a good controller? Will he be a better controller than his opponent would have been? Maybe, maybe not, but one thing is for sure — I guarantee you we'll all have an opinion, one way or another, by the time he runs for reelection.
What's your opinion of Catherine Byrne's controllership? What's mine? What's hers?
Ballot questions
Ralston and I both predicted that Question 1 and Question 2 would pass comfortably, with the vote for Question 3 being comparatively close. I personally suspected Question 2 wouldn't poll quite as well as Question 1 — it was pretty obvious what Question 1 did by reading the ballot measure, while the effect Question 2 would have, if passed, on the state's minimum wage laws was less clear cut, but what polling there was on those questions suggested the voters were happy to pass both measures regardless.
Which we did.
As for Question 3, it successfully passed its first hurdle, having just been approved by over 52 percent of the voters. To get ratified, however, Question 3 will need to pass again in 2024. Doing so will require the supporters of ranked choice voting and open primaries to convince Democrat, Republican, and minor party voters — nonpartisan voters, though a sizeable and growing minority, are still only a minority of Nevada's electorate — that they'd be more likely to see candidates they'd be comfortable supporting in the general election if it passes.
There are, however, two major obstacles to getting that message across.
First, a significant population of Republican voters are concerned about voter fraud (or "voter fraud") and are therefore nakedly suspicious of any election innovation adopted over the past 100 years. Counting dozens of races by hand is difficult enough when you're counting one vote per ballot — ranked choice voting, once adopted, would mandate the use of voting machines, even in Esmeralda County. There's simply no way to count hundreds of ranked choice ballots for dozens of offices by hand in an acceptable amount of time with an acceptable margin of error. Consequently, a growing number of Republicans are vocally opposing Question 3 — especially after Alaska's ranked choice election for their lone congressional representative led to Sarah Palin's defeat and the election of Alaska's first Democratic congressperson since 1971.
Additionally, officials in the state Democratic Party, are opposed to ranked choice voting and open primaries because it would defang the state Republican Party and Republican primary voters. Democrats are winning elections under the present system, in no small part because the Republican base is evaporating into an increasingly salty and toxic brine and the quality of candidates being fished from that pond is continuing to decline. Given a choice between Republican voters daring each other into selecting a QAnon acolyte in a closed primary and nonpartisan voters selecting a Republican secretary of state candidate who promises to bring Florida's considerably faster election process to Nevada, Democrats know which candidate they'd prefer to run against.
So, naturally, they're telling anyone who will listen to them that ranked choice voting and open primaries will make ballots too complicated. Or the new process will disenfranchise minor party voters. Or voters won't be guaranteed that partisan candidates actually advocate for the platform of the party they choose to affiliate.
Yes, establishment Democrats are still at the "throwing spaghetti at the wall" phase. Some of it is starting to stick, however, which is why Question 3's polling was so close this year in the first place — and why I strongly believe Question 3 will fail in 2024.
How'd I do?
When I agreed with Ralston, I did well.
To be fair, neither of us batted a perfect score. Ralston predicted Susie Lee would lose her reelection campaign — a call, for the record, that I would have made as well if I felt comfortable enough predicting southern Nevada congressional races. She, however — along with the rest of Democratic congressional incumbents — was buoyed by the Red Puddle and will continue to serve for at least another two years.
Ralston and I also overestimated Republican support for Chattah — he predicted she would do about as well as Marchant and Fiore, while I predicted she'd do a little better. Neither of us were right, though he was admittedly less wrong than I was.
Reflecting back on the predictions I made that he called differently however… well, at least my predictions were published first.
David Colborne ran for office twice. He is now an IT manager, the father of two sons, and a weekly opinion columnist for The Nevada Independent. You can follow him on Twitter @DavidColborne, on Mastodon @[email protected], or email him at [email protected].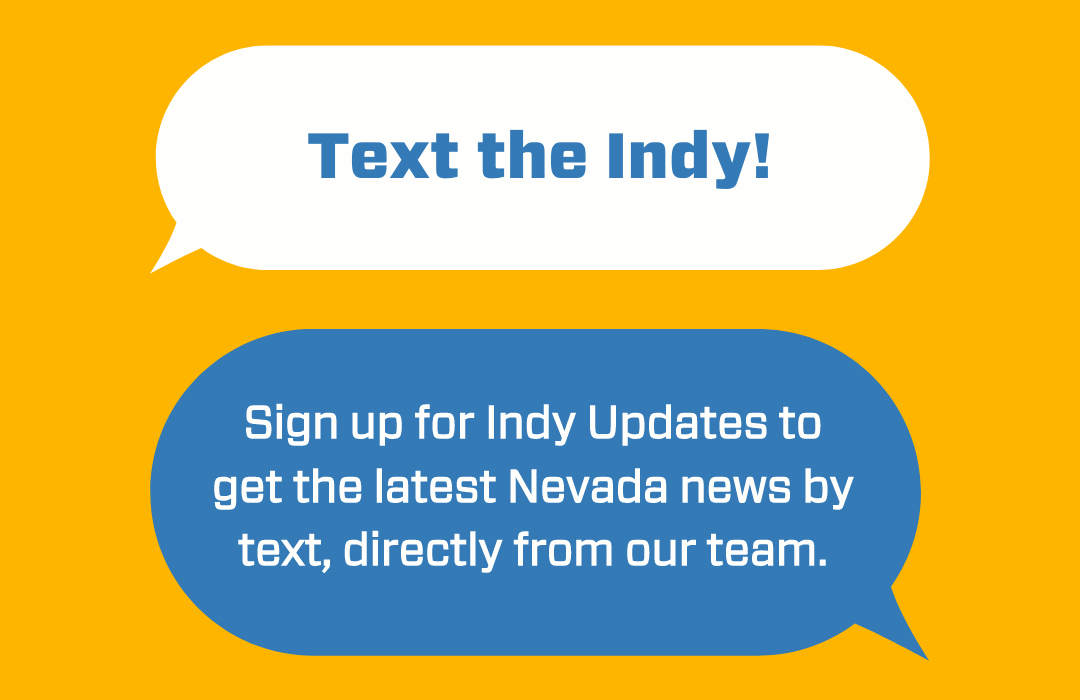 Featured Videos