Proyecto extendería comidas escolares gratuitas para niños de Nevada hasta ciclo 2024-2025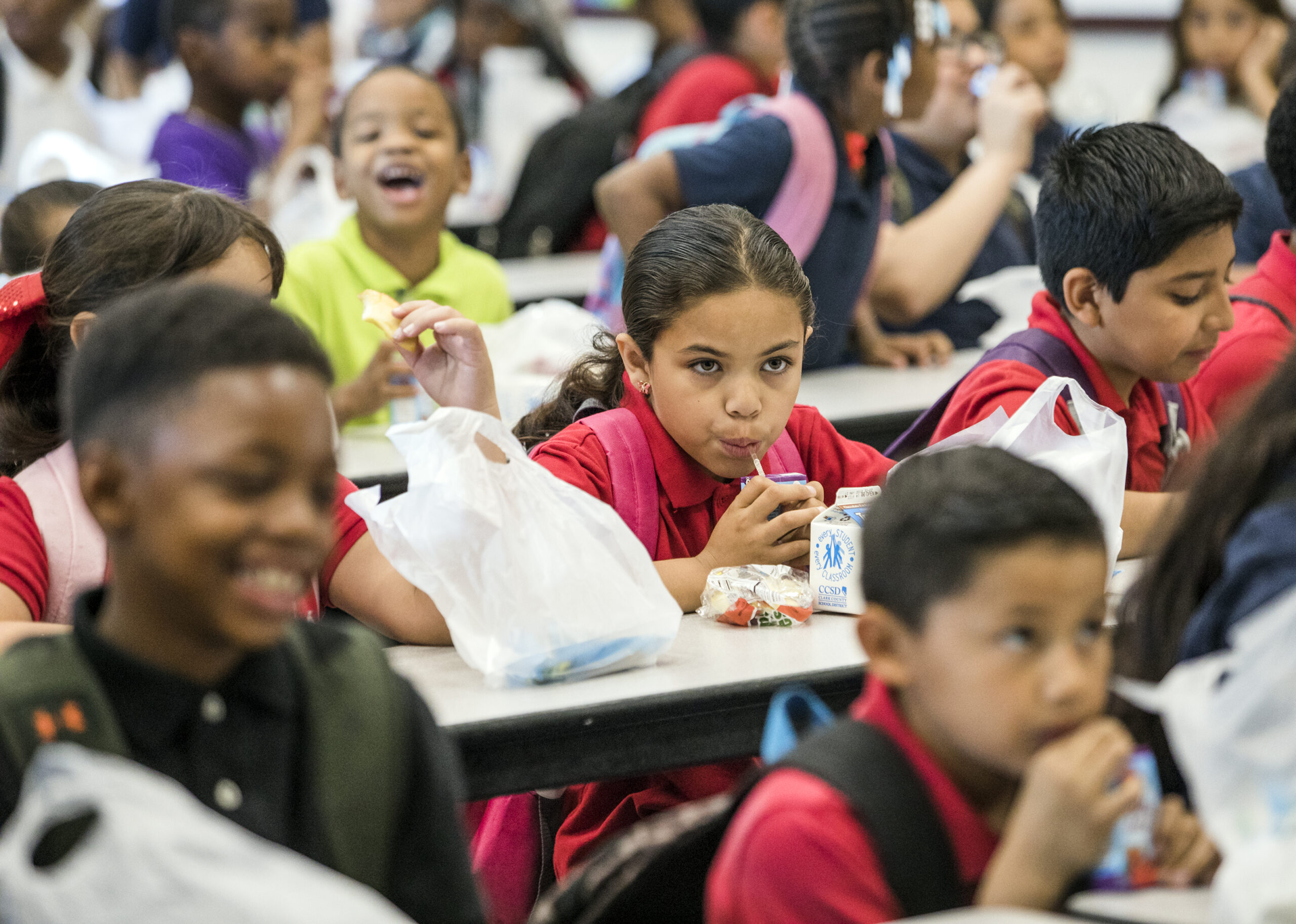 Los legisladores estatales están considerando gastar $43 millones de dólares para continuar brindando desayuno y almuerzo gratis a los estudiantes de Nevada para el año escolar 2024-25, citando la importancia que tiene una alimentación nutritiva para el bienestar de los niños.
Los estudiantes de Nevada habían recibido comidas escolares gratuitas desde el inicio de la pandemia COVID-19 a través de exenciones del Departamento de Agricultura de los EE. UU., pero esas dispensas expiraron a finales de junio de 2022.
El año pasado, el Comité Interino de Finanzas del estado aprobó $75 millones de dólares en fondos del Plan de Rescate Estadounidense (ARP) para proveer comidas escolares gratuitas para el año escolar 2022-23, una política propuesta por el ex Gobernador Steve Sisolak.
La Asambleísta estatal Demócrata Sandra Jauregui dijo que todavía hay suficientes fondos del ARP para cubrir comidas gratis para el próximo año escolar 2023-2024, por lo que su iniciativa, AB319, busca sumar $43 millones para extender la cobertura hasta el año escolar 2024-25.
Una propuesta de enmienda también traslada la asignación al Departamento de Agricultura del estado, que administra los programas de comidas gratuitas y abarca las escuelas públicas, chárter y privadas para ser consistentes con la práctica actual.
"Todavía hay muchas familias superando los estragos de la pandemia que podrían necesitar un poco de ayuda adicional", dijo Jauregui el viernes en una reunión del Comité de Medios y Finanzas de la Asamblea. "Hoy tenemos la oportunidad de ayudar a esas familias y reducir la cantidad de niños que enfrentan inseguridad alimentaria".
La directora de defensa e investigación del banco de alimentos Three Square, Gabby Everett, indicó que en 2021, en los Condados Clark, Esmeralda, Lincoln y Nye, había más de 93,000 niños que vivían en hogares con inseguridad alimentaria y sin acceso confiable a una cantidad suficiente de alimentos nutritivos y asequibles.
Hasta junio de 2021, el 75 por ciento (o más de 240,000) estudiantes del Distrito Escolar del Condado Clark reunieron los requisitos para recibir comidas gratuitas o a precio reducido como parte de un programa federal para estudiantes de familias de bajos recursos.
El Asambleísta estatal Republicano PK O'Neill señaló que apoya el programa de comidas escolares gratuitas para familias necesitadas, pero cuestionó por qué debería beneficiar a todas las familias independientemente de su nivel de ingresos.
Jauregui agregó que hay muchas familias que están fuera de los requisitos de ingresos del programa. Everett agregó que los requisitos de ingresos no toman en cuenta cuánto gastan las familias en vivienda y costos de vida.
El proyecto de ley aún se tiene que someter a voto en el comité y faltan dos semanas para que concluya la sesión actual, pero la iniciativa está exenta de plazos legislativos.
The Nevada Independent is raising $200,000 by Dec. 31 to support coverage of the 2024 election.
Tax-deductible donations from readers like you fund this critical work.
If you give today,your donation will be matched dollar-for-dollar.
Give + Get Matched
Featured Videos