Legisladores de Nevada aprueban millones en fondos para almuerzos escolares gratuitos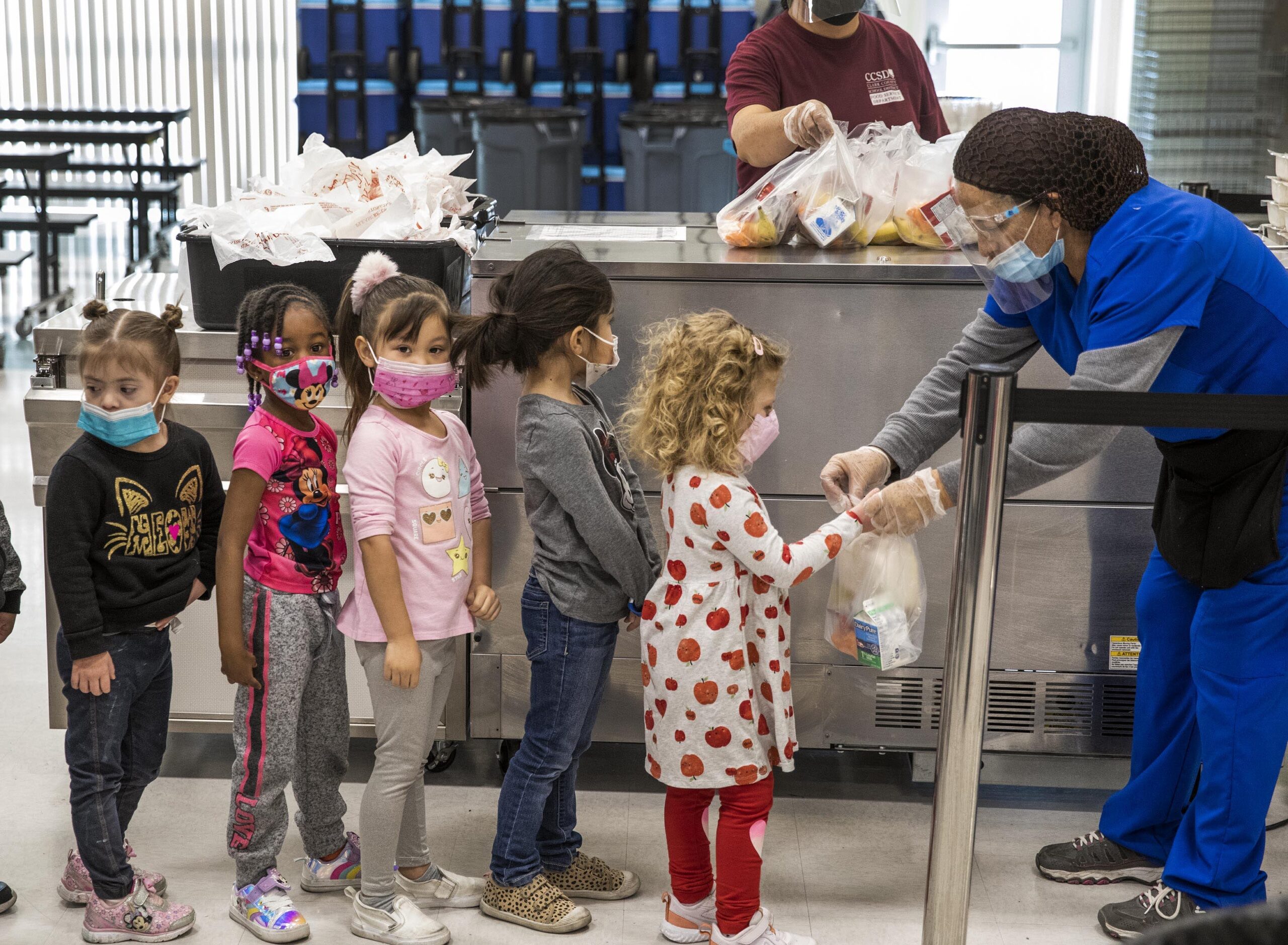 Esta nota fue traducida al español y editada para mayor claridad a partir de unaversión en inglés.
Legisladores aprobaron este martes más de $75 millones de dólares en apoyo federal para comidas gratuitas universales en las escuelas de los grados K-12 de Nevada. Lo anterior es parte de fondos federales recientes de casi $7 billones que se enviaron a Nevada el año pasado a través del Plan de Rescate Estadounidense (ARP).
Los cerca de $171 millones en fondos que aprobaron los legisladores también incluyen $20 millones para centros de estabilización de crisis de salud mental sin necesidad de hospitalización o participación policial.
La medida cumple una promesa que hizo el Gobernador Steve Sisolak en abril para canalizar el dinero a iniciativas de salud mental.
Junto con la aprobación de fondos para almuerzos escolares gratuitos y centros de estabilización de crisis, los legisladores aprobaron por unanimidad $200 millones para otorgar subvenciones competitivas y aumentar así programas escolares destinados a abordar las brechas de aprendizaje causadas por la pandemia.
También se destinarán $16 millones para contratar a más personal para el Departamento de Empleo, Capacitación y Rehabilitación (DETR) y eliminar así la acumulación restante de solicitudes por desempleo.
El dinero destinado a los centros de estabilización de crisis también sigue a otra inversión federal de $1 millón para la línea telefónica 988 de ayuda para salud mental, que brinda una alternativa al 911 para ese tipo de emergencias.
Contabilizando todos los gastos aprobados, Nevada todavía tiene $1.1 billones restantes en fondos ARP generales que se pueden asignar para fines del 2024. El total de los fondos se debe gastar por completo para fines del 2026.
Líderes Demócratas, incluyendo Sisolak y los legisladores, han presentado las aprobaciones como un alivio económico fundamental. El mandatario calificó el dinero como "un gran paso adelante para las familias de Nevada".
Los desembolsos tienen lugar en medio de un año electoral en el que se espera que las difíciles condiciones económicas actúen en contra los de Demócratas en funciones.
Algunos legisladores Republicanos dudaron en financiar almuerzos gratuitos para niños que tal vez no los necesiten.
Aunque la Asambleísta Republicana Heidi Kasama dijo está de acuerdo con los almuerzos gratis para todos, se opuso a los altos costos, usar fondos ARP para padres que pueden pagar los alimentos, y la posibilidad de que las subvenciones suplanten los recursos proporcionados por el Departamento de Agricultura si los padres se olvidan de completar la documentación adecuada para el almuerzo gratis o a precio reducido.
La directora del Departamento de Agricultura de Nevada, Jennifer Ott, señaló que, en respuesta a la pandemia, los estudiantes recibieron almuerzos y desayunos gratis en la escuela y que la financiación daría cierta estabilidad a los niños.
Ott agregó que el hecho de que una familia no sea elegible para el almuerzo gratis o a precio reducido no significa que no tenga inseguridad alimentaria.
The Nevada Independent is raising $200,000 by Dec. 31 to support coverage of the 2024 election.
Tax-deductible donations from readers like you fund this critical work.
If you give today,your donation will be matched dollar-for-dollar.
Give + Get Matched
Featured Videos