Regents approve COVID vaccine mandate for higher ed employees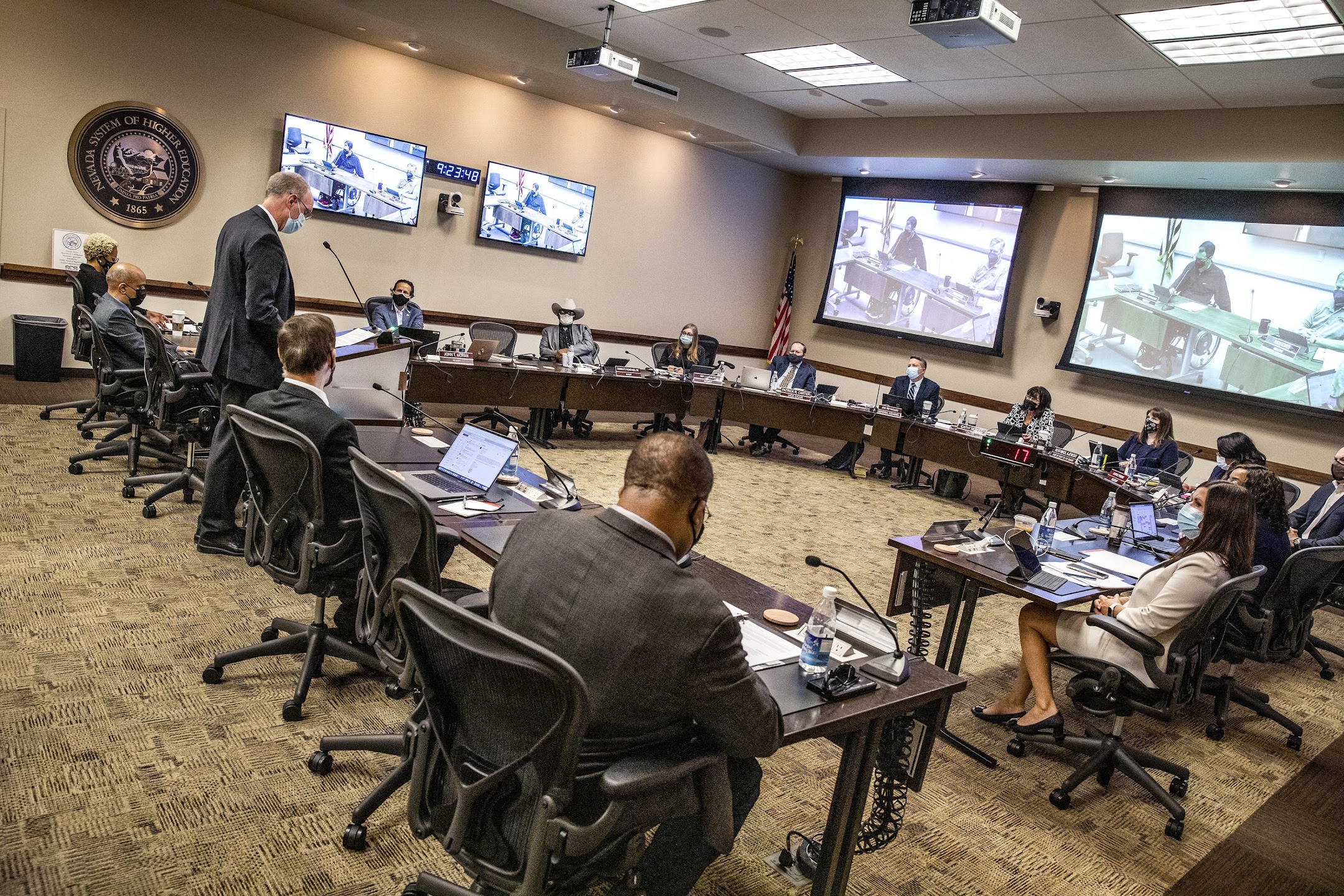 The Board of Regents voted 10-3 on Thursday to approve a wide-reaching higher education employee vaccine mandate, giving more than 5,000 unvaccinated employees until Dec. 1 to either get vaccinated or, barring limited exceptions, have their employment terminated. 
Regents Patrick Boylan, Byron Brooks and Lois Tarkanian voted against the measure in a relatively rare split vote from the board on a much-politicized issue.
Board Chair Cathy McAdoo, speaking before the vote, said that while she opposed the student vaccine mandate state health officials established earlier this year, she "felt very compelled" to support the vaccine mandate for employees, describing it as "the only right thing to do."
Under the new policy, which was developed over the course of several weeks of roundtable meetings, any unvaccinated employees will be reminded of their status on Oct. 15 and warned again on Nov. 1, with both notifications including information on potential vaccination waivers.
The system's chief legal counsel, Joe Reynolds, told the board those waivers would be "narrowly construed," with medical waivers requiring a signed doctor's note and religious waivers requiring proof of a "sincerely held religious belief."
Those waivers will also go through a multi-step review process, including an initial assessment by human resources and an ultimate decision by a separate committee.
The mandate adopted Thursday will not apply to employees working remotely, as an earlier draft of the policy had proposed. However, Reynolds said that the mandate will not, by itself, allow employees to begin working remotely, and that remote-work authorizations must still be granted for other reasons as a separate issue.
That change mimics an existing student vaccine mandate, which only applies to students attending in-person classes next spring.
As an emergency policy, regents will also need to vote again on the mandate in 120 days, and language within the mandate will require an additional vote before the start of the 2022 academic year.
Of the more than 23,600 employees across eight system institutions and the system administration office, nearly 18,600 have already provided proof of vaccination, or roughly 78.8 percent of all employees, according to system data as of Sept. 21.
Vaccination rates at individual institutions vary wildly, however, with as much as 88.3 percent of Desert Research Institute employees vaccinated, compared to just 66.9 percent of employees at the Elko-based Great Basin College.
That data follows the implementation last month of a policy for state employees — including those within the Nevada System of Higher Education — that requires either proof of vaccination or a weekly COVID test.
The board spent more than two hours listening to public comment Thursday, with a number of faculty and staff speaking in favor of a mandate as a necessary function of a safe return to campuses in the midst of the pandemic.
Still, dozens of other commenters criticized the mandate, with concerns ranging from a lack of exceptions for natural immunity from previous COVID infections, to political or unfounded conspiracy-oriented complaints that the mandate was "pure communism" or that the COVID vaccine was an "experimental" and unproven therapy.
But even some in favor of the mandate raised concerns with its fine print. In a statement to the regents, Nevada Faculty Alliance President Kent Ervin said that, though some faculty suggestions were adopted in the final language, "we continue to believe that there should be more flexibility in the policy to account for unexpected contingencies."
"Nevertheless, we need to move forward now," Ervin said. "The coronavirus and its variants will not wait for a perfect policy."
Amid concerns from some — including some regents — that the new mandate could seriously impact staffing levels already depressed by the pandemic, Chancellor Melody Rose told the board that the system does not expect "any significant employee loss."
"I don't believe that we will lose thousands and thousands of employees," Rose said. "I don't think that's what the data indicate, we're not seeing that at other institutions that initiated their requirements earlier than we did."
The debate over campus vaccine mandates accelerated through the summer and into the fall, especially after most Nevada institutions opted to eschew the nearly all-virtual instruction of 2020 and offer most courses in-person.
In August, the student debate came to a head as the state Board of Health voted unanimously to enact a vaccine mandate for any students attending in-person classes next spring, with a now fast-approaching deadline of Nov. 1.
All the while, tensions between some faculty and administrators over the specifics of COVID management have continued to simmer through the first few weeks of semester. Earlier this month at UNR, several hundred faculty and students signed an open letter criticizing a lack of testing capacity, as administrators pointed to more widely available community testing as an alternative to limited campus facilities.
After spiking through August and into the first weeks of September, however, reported cases among NSHE students and faculty have steadily declined. As of the week of Sept. 18, the last week of available data, institutions in Southern Nevada reported 32 cases, while Northern Nevada institutions reported 64.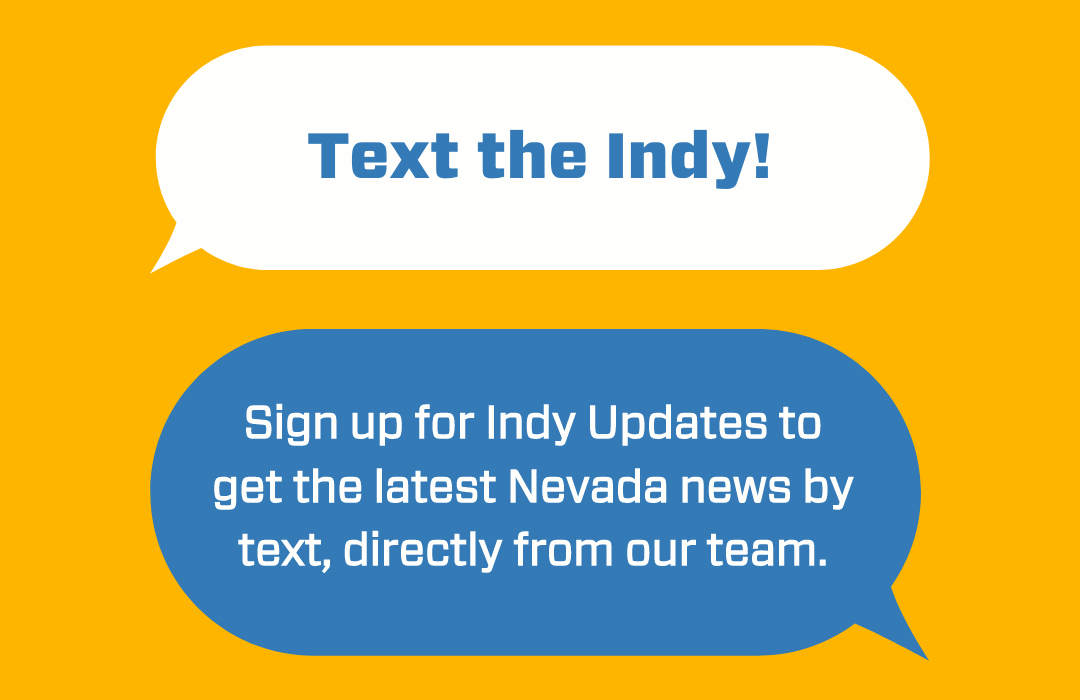 Featured Videos