UNR faculty clash with administrators over alleged lack of COVID testing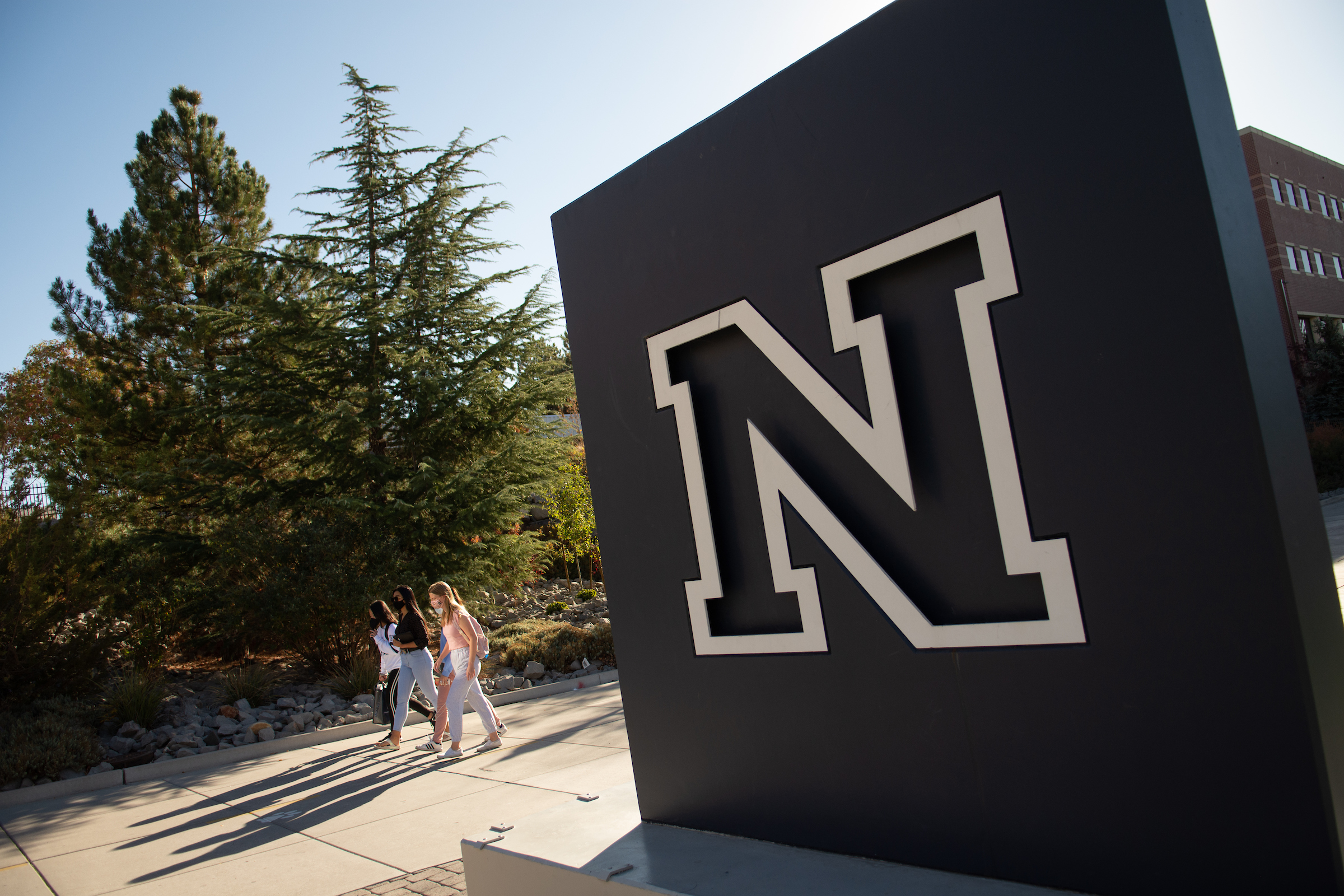 Last Thursday, UNR faculty and staff received a new directive from campus administrators: Seek your COVID test elsewhere.
Citing high demand at limited facilities at the on-campus Student Health Clinic, the missive pointed to county and state health sites (plus two local Walmarts) as alternatives, "sufficient community resources" that could pull the burden away from over-taxed campus testing prioritized for students.
But in an open letter sent to administrators, faculty criticized the move alongside other measures, slamming "ersatz" hybrid instruction they blame for doing little to mitigate possible spread in the classroom in an environment where university leaders have prioritized a higher degree of in-person instruction than other Nevada institutions.
"The CDC makes it clear that the building blocks to fighting a pandemic are masks, vaccines, testing, and contact tracing," the letter said. "At this point, we have been asked to return to normal with only one of these practices solidly in place: masks."
As of Thursday morning, the letter had been signed by roughly 145 faculty, staff, graduate and undergraduate students at UNR, with another 52 people signing the letter anonymously.
The letter marks the latest visible tension between faculty and administrators over the implementation of COVID mitigation policies emblematic of an ongoing catch-22 — how to best balance health and safety with the return to in-person instruction.
In a statement to The Nevada Independent Wednesday, UNR spokesperson Scott Walquist characterized the issue of testing as "particularly challenging," adding that the university "[has] provided and will continue to provide a number of testing-related resources, both in the community and on our campus."
"We have encouraged our employees to seek community resources for testing that thanks to additional federal funding are available for their benefit," Walquist said. "However, even though the Student Health Center remains a student-focused resource, funded entirely by our students, the Student Health Center has remained a no-cost option for our entire campus."
In practice, many of the policies followed by both the Nevada System of Higher Education (NSHE) and its constituent institutions have been largely dedicated by federal, state and local governments.
Most notably, the system implemented a mask mandate in late July following a directive from Gov. Steve Sisolak (with the governor's office itself following new Centers for Disease Control and Prevention guidance), and later began implementing a requirement for all state employees — including those under NSHE — to either show proof of vaccination or test for the virus weekly.
Nevada college students will soon be subject to a vaccine mandate passed down by the state Board of Health requiring proof of vaccination by Nov. 1 in order to enroll in spring semester in-person classes, and the Board of Regents — which governs higher education — will consider the approval of a wide-reaching vaccine mandate for higher education employees at a meeting next week.
Still, some faculty believe those measures have fallen short of the mark. Those include Todd Ruecker, an associate professor of English,who pointed to a litany of examples including faculty calling in on a Monday saying "there were no more appointments for the week" or students waiting a full week for a test of their own.
"We had people in limbo," Ruecker said.
Part of the issue, he said, was an apparent ceiling of between 500 and 600 tests per week at UNR — a number that paled compared to testing at similar universities, such as the University of Oregon, which ranged between 1,100 and 1,600 tests per week for a student body only slightly larger than UNR's. 
The number of new positive tests at UNR has fluctuated from week-to-week, peaking the week of Aug. 28 at 96 new cases before falling to 53 new cases as of the week of Sept. 11. Some institutions, including UNLV and the College of Southern Nevada, increased the share of online instruction this fall. UNR did not, entering the semester with just 6 percent of classes fully virtual.
All the while, disruptions to the classroom triggered by COVID spread have begun to bubble up through the first month of instruction. Laura Crosswell, an associate professor of health communication, told The Nevada Independent that 15 out of 151 students in her lecture class tested positive for COVID within the first few weeks of the semester — a number so large that it ultimately led to the class being moved fully online for a two-week period.
Some faculty have also criticized the "top-down" structure of certain decisions, including the need for administrative approvals to move in-person classes temporarily online in the event of positive COVID tests. To that end, Melissa Burnham, a department chair and professor at the College of Education and Human Development, called a policy to continue teaching in-person if positive tests are reported "absurd."
"As a chair, I've just told my faculty to use their best judgment," Burnham said. "We just had two students test positive in a series of intro classes for their master's program, and most of those faculty have opted to just deliver by Zoom for a week, and then see if any additional cases are popping up. But we're basically doing our own contact tracing."
But those involved with planning and implementing mitigation measures — including some faculty — said the issue is not as simple as providing more tests. Pointing to resource-strained county and state health officials, UNR Faculty Senate Chair Amy Pason, who had not signed the faculty letter as of Wednesday evening, said such decisions are not being made "in a vacuum."
"It would be super great if we could just buy all the tests that we wanted to, or set up systems and hire contact tracers, and do all those things that we want to, but we really are constrained by the county and by the state," Pason said. "The state can't buy more tests. We can't buy more tests."
With an "endless supply" of tests and appointments at two local Walmarts buoyed by federal funding, Pason said, there is little capacity to conduct all symptomatic testing — let alone preemptive surveillance testing — at campus facilities that are "running out of tests and availability of appointments."
Still, critics of the current mitigation measures have pointed to a budget solution: millions in federal money provided through three tranches of aid as part of the Higher Education Emergency Relief Fund (HEERF).
Originally devised to assist both students (who received slightly less than half of all HEERF funding through student aid) and ailing institutional budgets, Nevada ultimately received more than $369 million through HEERF, including nearly $200 million in institutional aid.
According to documents shared with state legislators during budget talks earlier this year, however, almost all of that aid was directed toward filling massive revenue shortfalls opened up by the sudden reduction in in-person instruction in early 2020 and the shocks that followed.
Kent Ervin, the statewide president of the Nevada Faculty Alliance, said that COVID mitigation should have been — and continues to be — at the top of the list of both HEERF funding and other federal aid doled out through bills such as the American Rescue Plan.
"With this huge amount of federal funding, although there's a wide variety of needs, certainly keeping our schools safe, K-12 and higher education, has to be a very high priority," Ervin said.
In the meantime, many faculty still feel the return to in-person classes has not yet brought back a sense of normalcy.
"Normal? I don't know that I would say it's normal. I think that the image that the university would like to project is that we're back, the 'Pack is back,' and it's all good," Burnham said. "But I don't think that anybody who's sending that message has actually spoken to a classroom instructor."
Updated, 9/23/21 at 9:52 a.m. - This story was updated to reflect the most recent total number of signatories to the open letter from UNR faculty as of Thursday morning.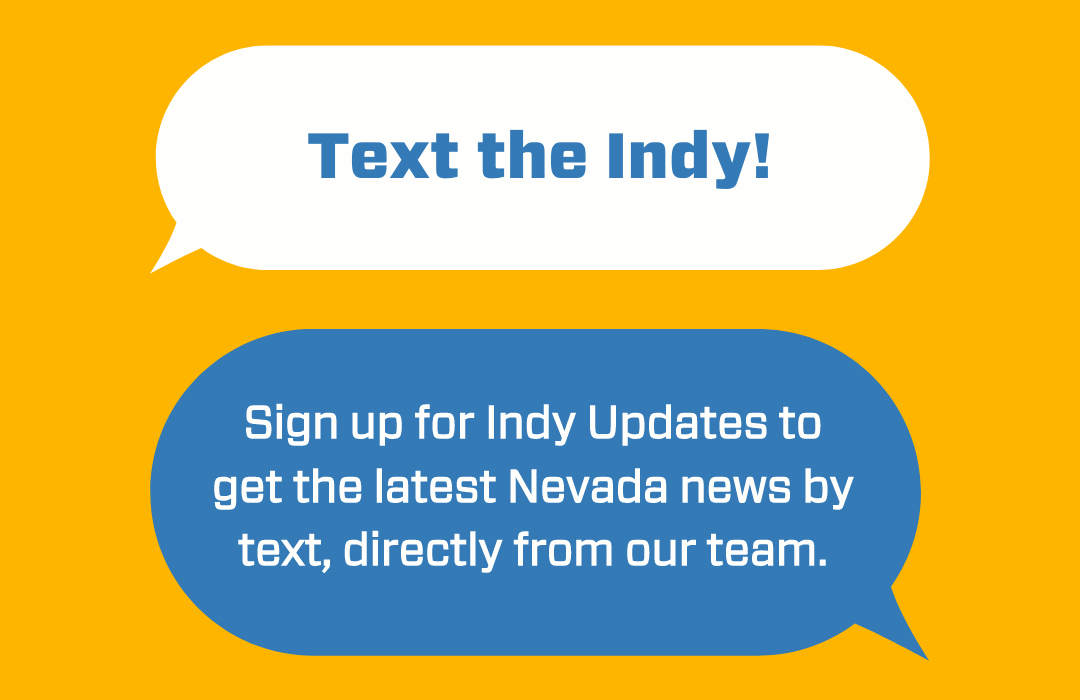 Featured Videos
Comment Policy (updated 4/20/2021): Please keep your comments civil. We reserve the right to delete comments or ban users who engage in personal attacks, use an excess of profanity, make verifiably false statements or are otherwise nasty. Comments that contain links must be approved by admin.