Ready or not, colleges prepare for mostly in-person return in COVID era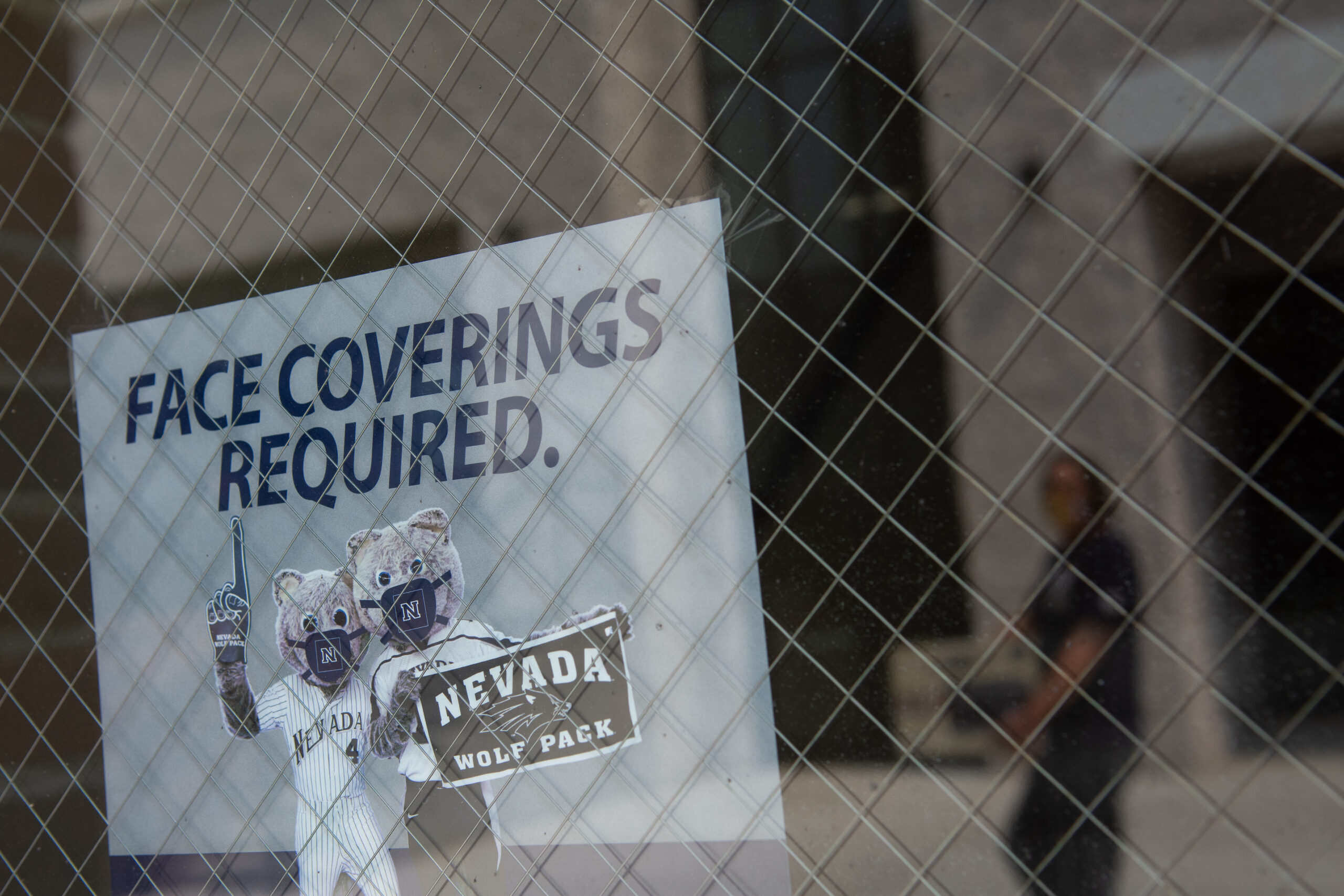 In May, things were looking up.
Amid widespread access to the COVID-19 vaccine, case rates, hospitalizations and deaths plummeted. At the same time, fears that colleges and universities hobbled by the pandemic would have to remain almost entirely online fell away, replaced with an optimism that the "new normal" was closer than ever.
Today, conditions on the ground have forced a reassessment. Even as the hope and optimism for an in-person semester that even six months ago was a far-away fantasy have remained, frustration and disappointment have simmered.
"I am excited to go back to school ... to finish my last semester in person, at campus," Kristian Thymianos, a fifth-year senior at UNLV, said in an interview. "But the uncertainty with COVID, the rising cases, and the lack of action from university and higher education institution administrations — [it] makes me skeptical about the certainty that we're going to be in school for the rest of the semester."
Though the reasons varied, faculty, staff and students who spoke with The Nevada Independent all praised the return to in-person as the ultimate ideal, one that eschewed the sometimes arduous "Zoom school" of the pandemic.
Students, in particular, have chafed at virtual learning, often raising questions about the unchanged or even increased tuition costs for what they see as a distinctly inferior learning experience.
But even among faculty, where many support a return to the more active and engaging social experience of in-person teaching, concerns persist that the in-person model is coming whether or not institutions are sufficiently prepared.
"I think we're not ready, to be perfectly honest," UNR professor and Faculty Senate Chair Amy Pason said. "I think the assumption, in having in-person classes again, in scheduling our classes the same way that we did pre pandemic with large lectures again — this was all under the assumption that most people would be vaccinated, that the virus would be in the form that it was before Delta … and that's not the case."
Tempering the anticipation for classroom returns are the lived realities of a pandemic that has not ended. Through July and into August, conditions throughout the state have worsened as cases spiked and hospitalizations rose with them.
"We're currently seeing a lot of transmission," said Brian Labus, an assistant professor at UNLV's School of Public Health. "We have the Delta variant, which spreads more easily, and so that increases the risk. But we also have the vaccine available, which can protect us. We really have those two things happening at the same time, so it's quite a different place than where we were a year ago."
Though Labus noted colleges have key advantages when it comes to effectively contact tracing or otherwise slowing infections, the fact that colleges and universities are embedded in the fabric of the community — especially at commuter institutions such as UNLV — likely ties the COVID fortunes of the campus to the town at large.
"For the most part, the students of UNLV live in the community, they work in the community," Labus said. "They come to campus for a small part of their day, and so the risk is really their normal day-to-day activities. It's not things that happen on campus."
In the weeks following a surge in COVID infections spurred by relatively low vaccination rates and the fast-spreading Delta variant, the system has erected a raft of new mitigation measures largely in concert with state policies or guidelines.
First among them was compliance with mask mandates, including a localized mandate in Clark County that was followed by a statewide requirement tied to certain benchmarks laid down by the Centers for Disease Control and Prevention.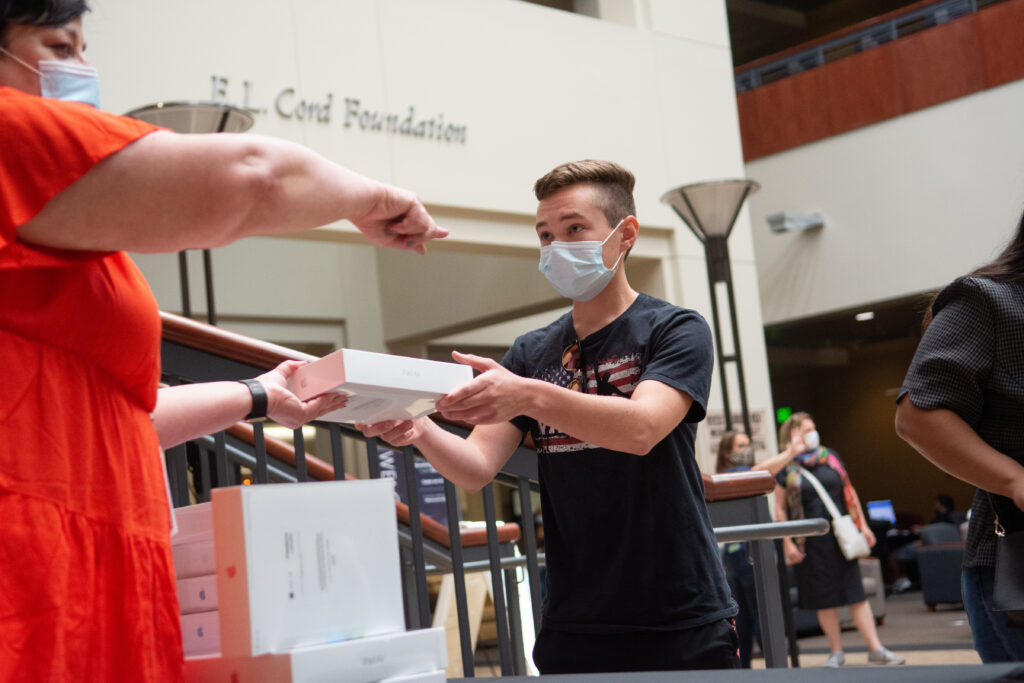 Second, in a more varied response, has been the push from individual institutions to dial back the number of fully in-person courses on offer this fall.
At UNR, for instance, just 6 percent of courses will be fully online. Despite a moderate uptick in positive COVID-19 cases reported among students and faculty, student government officials have planned a full slate of in-person "Welcome Week" events for students, highlighted by a T-Pain concert on Friday.
But at UNLV, which took the step of announcing earlier this month that "more" classes would shift back, about 40 percent of classes will be delivered remotely — roughly double the share of online classes expected at the beginning of the month.
It was a frustrating switch for Valarie Kuschel, a law student at UNLV's Boyd School of Law, who said she worries that the potential of two years of online law school could rob her of crucial in-person experiences.
"I am taking six classes this semester, and I was going to have all but one in person," Kuschel said in an interview last week. "Now all of them are online."
The ratio is even wider at the College of Southern Nevada, where almost 55 percent of fall offerings are fully online, and just 36.6 percent are fully in person (up from 11 percent in the fall of 2020).
According to Vice President of Academic Affairs James McCoy, the decision to keep a majority of classes remote was a decision months in the making — driven not only by shifting health conditions, but also a months-long monitoring of survey data and enrollment numbers as indicators of what a split ought to look like.
But suffused throughout the many mitigation measures is a deeper question, one that has become irrevocably tinged by the politics of the pandemic.
To mandate or not to mandate?
With thousands of faculty, staff and student employees covered by an effective vaccine requirement for state employees to be implemented later this month, much of the focus of the last several weeks has homed in on the possibility of a vaccine mandate for the more-than 100,000 students spread across the state's higher education system.
The pressure to implement vaccine requirements has only increased as the semester has drawn closer, and as of Wednesday, more than 740 colleges and universities across the U.S. had moved to create their own mandates.
Higher education system Chancellor Melody Rose first raised the possibility of such a mandate in May, but tempered expectations on the immediate implementation of any vaccine requirements by pointing to the legal mechanism authorizing the vaccines — the Food and Drug Administration's emergency use authorization (EUA) — as a then-insurmountable roadblock.
For months after, it was unclear if or how the higher education system or the elected Board of Regents governing higher education pursued a student vaccine mandate, even after the Justice Department issued a legal opinion in early July that the EUA was not a legal barrier to vaccine mandates.
The issue resurfaced in the public eye in early August when, amid a resurgence in COVID cases statewide, the system released its own legal opinion that it was the state Board of Health — and not it or the regents — that had the legal authority to mandate the vaccine.
But the matter moved forward only on Aug. 5, when Gov. Steve Sisolak announced he would direct his medical team to review the possibility of a mandate before recommending it to the Board of Health. A day earlier, in a letter to the chancellor that became public after the governor's announcement, an internal system task force had unanimously recommended just such a mandate.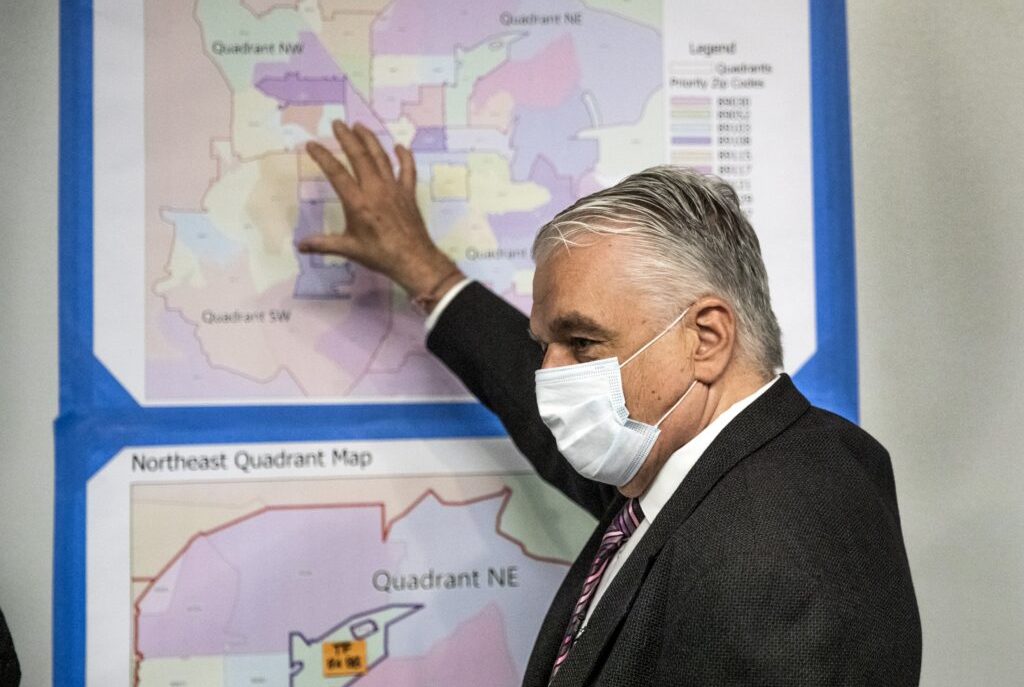 The Board of Health will meet for an emergency meeting Friday to finally decide the issue of a student vaccine mandate, after accelerating a timeline that would have initially discussed a mandate on Sept. 3 — almost two weeks after classes are set to begin.
But even if a mandate is approved, it remains unclear how quickly it would take effect.
In announcing that he would direct his medical advisors to consider a student mandate earlier this month, Sisolak assured returning students that a mandate would have "no impact" on their ability to enroll in the fall.
Coupled with the early delay of the Board of Health meeting to September, outside observers have raised questions over how a mandate that relies on the enrollment process would interact with a fall enrollment schedule that is largely complete.
But as students, faculty and staff wait for a decision, many have taken aim at the system for waiting too long to act.
"I would say there's no reason that it couldn't have been mandated before classes started, and I still actually don't see why we would not be able to enforce a mandate within the fall semester," UNLV Boyd School of Law Professor Michael Kagan said. "I just think that [it] seems like excuses being given for avoiding a politically difficult decision."
More than that, he said, is that the system's own legal justification does little to defend why the system and regents are powerless to act.
"Nobody disputes that the Board of Health has the authority to impose a vaccine mandate, no serious person anyway," Kagan said. "The issue is: Does [the Nevada System of Higher Education] have the authority. And NSHE has broad authority to govern everything on its campuses."
Asked why the chancellor's office — which has otherwise urged students to seek vaccinations in other letters to students and faculty — did not pursue a mandate, Rose said in a statement Thursday that called the system's decision-making process "multi-layered," including representatives from the regents to the presidents to the internal COVID task force.
"In the meantime, we eagerly await guidance from the medical and health specialists on the state Board of Health who have the expertise and legal authority to decide whether to require NSHE students to get the COVID-19 vaccine," Rose's statement read. "We have provided the state Board of Health all relevant information to help inform their decision, including the recommendation by the NSHE COVID-19 Task Force that called for a student vaccine requirement."
Even pointing to a handful of mitigating factors that could have delayed the decision — that relatively good conditions in the early summer and lingering legal questions slowed the process — Nevada Faculty Alliance (NFA) President and UNR Professor Kent Ervin said it was "disappointing" that the mechanisms weren't in place to address the Delta variant when it arose.
"I don't know the underlying causes," Ervin said. "But what we know is that the Board of Regents did not act. [A mandate] should have been on an agenda and they should have discussed it and, as appropriate, sought the medical advice of the board of health or other medical experts. And that should have happened earlier in the summer, rather than — I guess it never happened."
Before the system released its legal analysis that it did not have mandate authority, requests sent to all 13 regents and the chancellor's office for comment on a possible mandate were returned by just three, and neither the board chair, Cathy McAdoo, or the vice chair, Patrick Carter — who control board agendas — responded.
In the time since, a petition circulated by the NFA earlier this month meant to urge a mandate from the Board of Health has since garnered more than 1,200 signatures, and it joins a slew of other pro-mandate and anti-mandate materials already submitted to the Board of Health ahead of its emergency meeting.
With all eyes on Friday's meeting, the public health opinion — and even the opinion of the system and its institution presidents — remains unchanged.
"The vaccine is our one way out of this pandemic," Labus said. "Everything else we do can help. And all those pieces come together and form a kind of comprehensive strategy towards protecting us against COVID, but the main piece of that is vaccination."
Updated, 8/19/21 at 5:20 p.m. - This story was updated to include a statement from NSHE Chancellor Melody Rose made to The Independent on Thursday evening.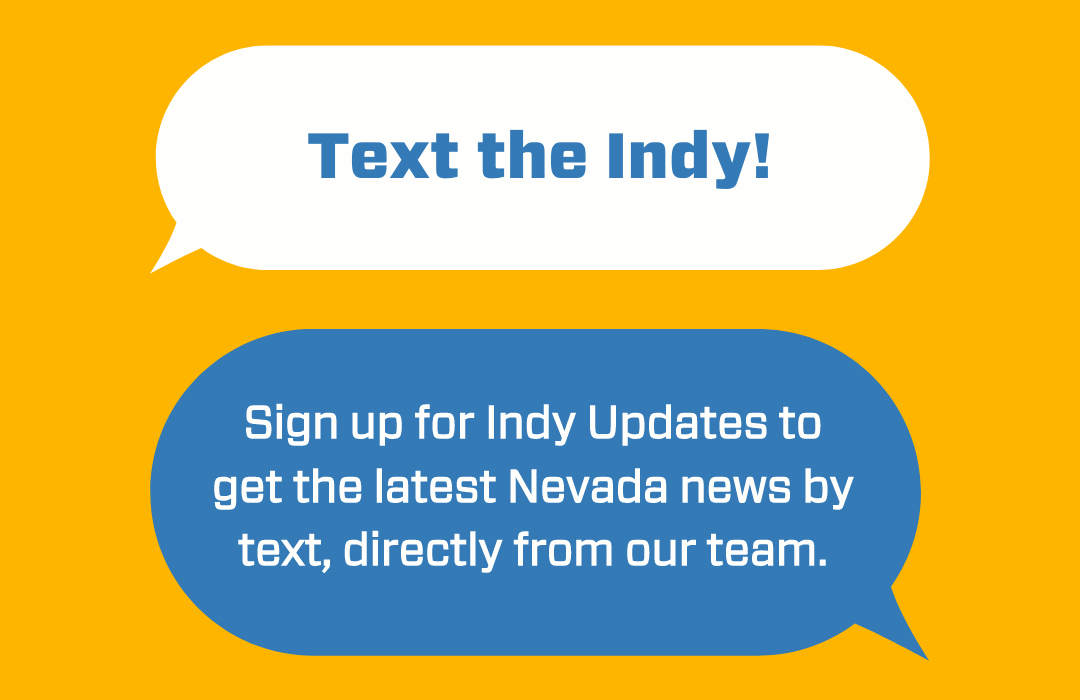 Featured Videos
Comment Policy (updated 4/20/2021): Please keep your comments civil. We reserve the right to delete comments or ban users who engage in personal attacks, use an excess of profanity, make verifiably false statements or are otherwise nasty. Comments that contain links must be approved by admin.