Reports show teacher's union backed tax proposals flush with cash, amendment initiatives less so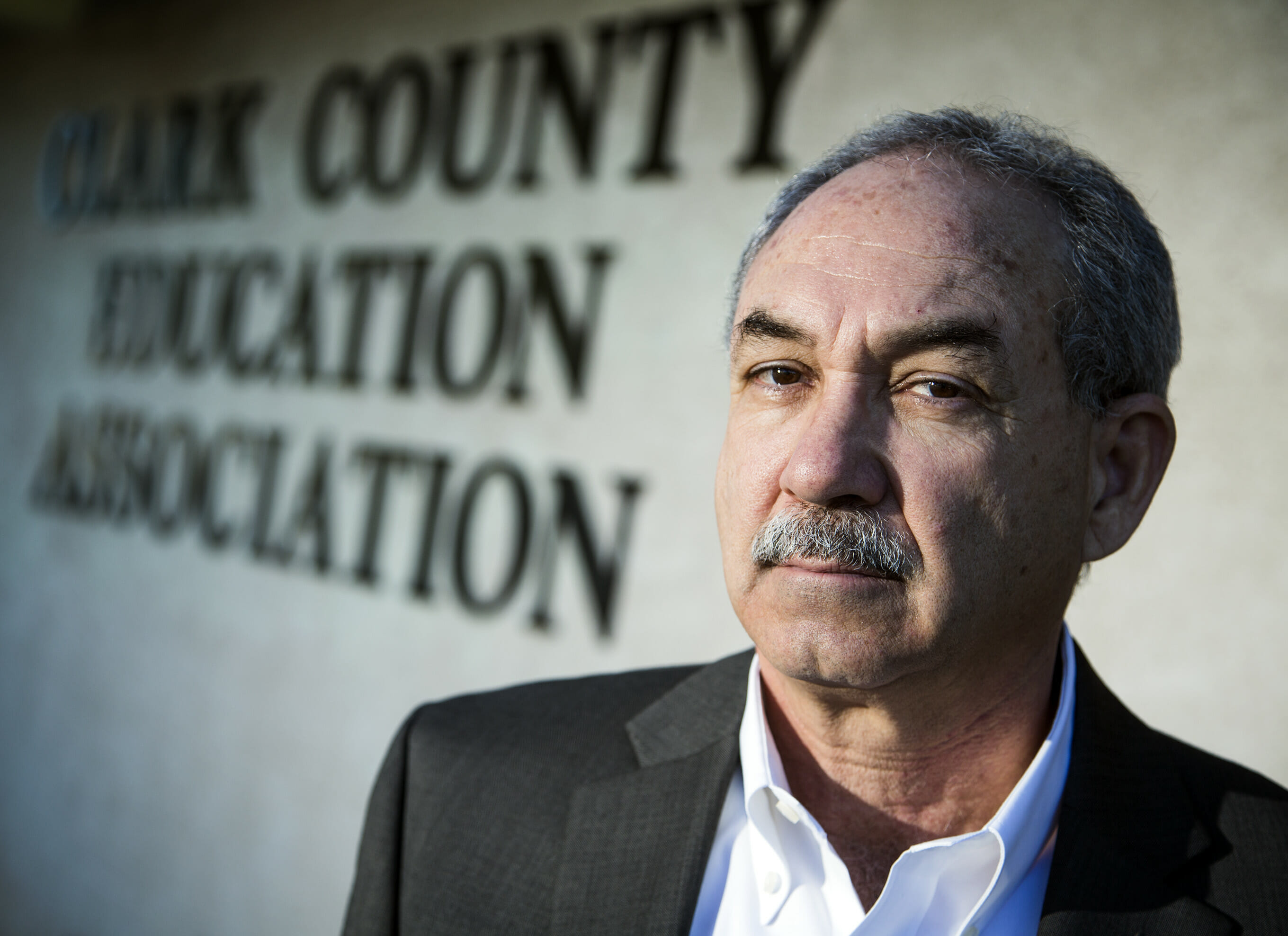 The Clark County Education Association has funneled more than $600,000 into two PACs in an effort to raise gaming and sales taxes, but with deadlines for procuring signatures quickly approaching, no other initiatives have raised or spent significant sums, campaign reports show.
The deadline for groups to file their second quarter reports was July 15, and they include information on all contributions and expenses from April 1 to June 30. While the groups backed by the teacher's union have been receiving large amounts of donations and spending consistently, most organizations have reported very little financial activity, even though the deadline for some of these initiatives to prove themselves viable is a mere two weeks away.
There are two types of statewide initiatives for which organizers can file petitions — statutory initiatives and constitutional initiatives. Statutory initiatives seek to create or amend state and local laws while constitutional initiatives look to amend the Nevada Constitution.
For both types of initiatives, petitioners are required to obtain signatures equal to at least 10 percent of the turnout of registered voters in the last general election, with signatures from each county that the proposed initiative would affect, by a set deadline. For this year, that's Nov. 18 for statutory initiatives and Aug. 5 for constitutional initiatives.
If enough signatures are collected, statutory initiatives will then go before the Legislature in the 2021 session, where legislators will vote on the proposed law or amendment. If the initiative does not pass the Legislature or lawmakers fail to take action, it will be put on the ballot for the 2022 general election.
For constitutional initiatives, if enough signatures are collected, the initiative will be listed on general election ballots in 2020. If the initiative passes there, it will also be placed directly on the 2022 general election ballot, because constitutional amendments are required to be passed by voters in two consecutive general elections.
Gaming and sales tax increases
The Clark County Education Association (CCEA) teachers union is backing two potential ballot initiatives aimed at providing additional revenue for funding Nevada's schools. The signature deadline for each of these statutory initiatives is Nov. 18.
The Fund Our Schools PAC has put forth an initiative that would increase the Local School Support Tax sales and use tax rate, increasing the statewide average sales tax in Nevada from 8.32 percent to 9.73 percent.
Revenue from this tax would go towards support of Nevada's public schools and tourism and economic development in Tourism Improvement Districts. It is estimated that the tax would raise $1 billion per year.
A petition circulated by the Nevadans for Fair Gaming Taxes PAC is also proposing a CCEA-backed initiative that officials estimate will raise $340 million in annual revenue by allowing the Nevada Gaming Commission to collect fees on monthly gross gaming revenue from licensed gaming businesses that exceeds $250,000. This revenue would be placed in the state general fund which funds multiple departments, including the Department of Corrections and the Department of Health and Human Services, in addition to the Department of Education.
CCEA contributed $320,000 each to Fund Our Schools and Nevadans for Fair Gaming Taxes in addition to paying for legal fees for each PAC.
Union support of both of these initiatives has been met with some criticism. The Nevada Resort Association has said the gaming tax plan would be "damaging" for the industry, and the sales tax initiative has been openly condemned by the Progressive Leadership Alliance of Nevada, who believes that the union should prioritize a tax on mining over the gaming industry, which is already struggling in the current economy.
Both CCEA-affiliated PACs have reported $250,000 in expenses each to Advanced Micro Targeting, a political consulting firm run by Michael Roberson, a Republican and the former Nevada Senate majority leader.
Constitutional amendments
For a constitutional initiative, organizations originally had from Sept. 1 until June 24 to file an intent to petition with the state and obtain the 97,598 required signatures in order for the initiative to be listed on the ballot for the November general election. In response to "unique factual circumstances" brought on by the COVID-19 pandemic, a federal judge extended the 2020 deadline to Aug. 5, 90 days before the general election.
Two groups have been circulating petitions since late in 2019 in the hopes of moving forward with their proposed constitutional amendments: Fountainhead Society and Fair Maps Nevada.
Fountainhead Society, which has not filed any financial reports so far, is supporting an amendment which would shorten state Senate terms to 2 years and realign the districts with the boundaries of Nevada's congressional districts, giving each of these districts 5 senators. The organization was created by Benjamin Pennington, a teacher in Beatty who believes the measure will prevent gerrymandering of state Senate districts.
Fair Maps Nevada, which has been reporting its finances, is backing a proposed amendment that would establish a redistricting commission and require redistricting following every federal census, starting in 2023. Redistricting, or the redrawing of boundaries of electoral districts to accommodate population changes, is currently done by the state Legislature.
The original proposed amendment attracted a lawsuit, with critics concerned that a lack of specific wording regarding makeup of the commission could lead to heavy partisan influence on the redistricting process. As a result, the initiative has since been updated with wording that requires three of the members to have no party affiliation, but concerns regarding the potential for over or underrepresentation of specific demographics have not been addressed.
The PAC reported $1,053 in in-kind contributions during the second period of 2020, all of which came from Represent US, which provides staffing and support services.
During the first period of the year, the group reported nearly $17,000 in contributions, including $10,000 from Nevada Realtors and $5,000 from the Nevada Auto Dealers Election Action C. It has spent a large share of that money during period two, reporting $14,753 in expenses, mostly on consulting.
Additional initiatives
There are two other statutory initiatives organizers hope to put in front of the Legislature next year, both of which must meet the Nov. 18 deadline.
An initiative backed by Protect Our Girls is aimed at making it a legal requirement that doctors inform at least one parent or guardian before a minor receives an abortion in the state. The group reported $9,325 in contributions during the second period of the year and no expenses for the same period.
Open Primaries Nevada has also been circulating a petition regarding an initiative that would open primaries in the state, allowing all registered voters to vote for any candidate for partisan offices regardless of their own party affiliation. Under this system, the top two candidates would then advance to the general election.
This "top two" system has been criticized by political figures in California from both parties who believe it makes it more difficult for party-backed candidates to make it onto the general election ballot.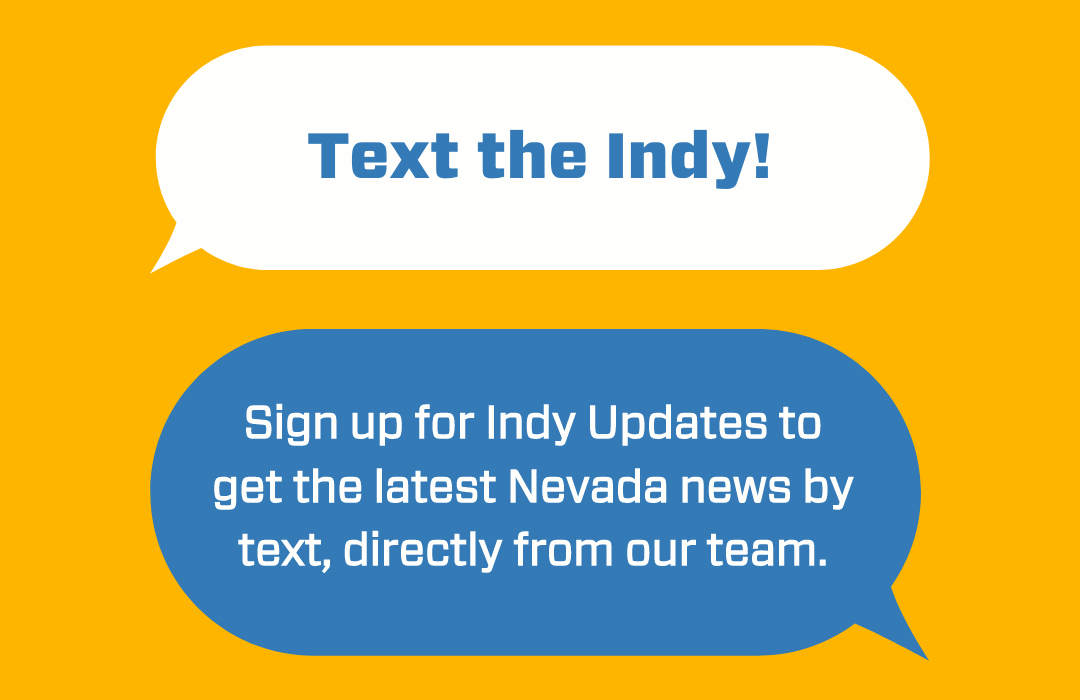 Featured Videos
Comment Policy (updated 4/20/2021): Please keep your comments civil. We reserve the right to delete comments or ban users who engage in personal attacks, use an excess of profanity, make verifiably false statements or are otherwise nasty. Comments that contain links must be approved by admin.