Las Vegas City Councilman Stavros Anthony, who has declared his intentions to run for Congressional District 4 on the Republican ticket, during the Hispanics in Politics breakfast at Dona Maria Tamales Mexican Restaurant on Tuesday, Aug. 2, 2017. (Jeff Scheid/The Nevada Independent)
Republican Stavros Anthony drops out of race for Kihuen's House seat; Cresent Hardy says he'll decide soon whether to jump in
January 15th, 2018 - 9:55am
Republican Las Vegas City Councilman Stavros Anthony said he's dropping out of the race for Nevada's 4th Congressional District for health reasons, while former officeholder Cresent Hardy said he'll decide soon whether to jump in.
The announcement Monday brings more focus to the race for the seat held by freshman Democratic Rep. Ruben Kihuen, who said in December that he won't run for re-election because sexual harassment allegations against him had become a distraction.
"In November I had to admit myself into Centennial Hills Hospital for three days due to an elevated heart rate," Anthony said in a statement first reported by the Las Vegas Review-Journal. "My doctor has advised me that an exhaustive campaign, travel around the state of Nevada, and weekly trips to Washington DC if I were to win, would exacerbate my condition. As a result, I will no longer be a candidate for Congress in Nevada's 4th district or any other office in 2018. I will continue to serve on the Las Vegas City Council and finish my term."
Shortly after, Hardy sent well wishes to Anthony and left the door open for taking his place in the race.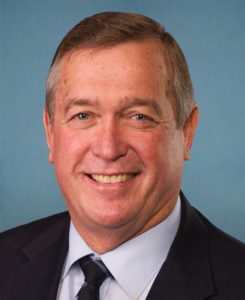 "Councilman Anthony is a friend and I was proud to stand with him. Peri and I's thoughts and prayers remain with Stavros, Bernadette and their family," Hardy said in a statement, referring to his wife Peri. "I have been heartened by the outpouring of support and encouragement I've received from countless Nevadans. In the coming days, I'll be discussing a potential candidacy with my family and will be making a decision very shortly. This is a critical time for our country, but for America, and for Nevada, no challenge is too great."
The son of immigrants from the Mediterranean nation of Cyprus, Anthony rose through the ranks of the Las Vegas Metropolitan Police Department, was elected to the board of regents of the Nevada System of Higher Education and won a third term on the Las Vegas City Council last spring.
The district combines wide swaths of rural central Nevada with urban North Las Vegas and has an 11 percentage point Democratic advantage, but it's not unwinnable for a Republican during a midterm election when Democratic turnout is expected to wane. Hardy scored an upset in 2014's red wave, unseating one-term Democratic Rep. Steven Horsford.
A large number of Democrats are in the race or are considering bids. State Sen. Pat Spearman announced earlier this month that she's running, while progressive candidate Amy Vilela jumped in in July in response to Kihuen not supporting a Medicare for all proposal. High school principal and political newcomer John Anzalone is in the race.
North Las Vegas Mayor John Lee has also expressed interest, although he's under ongoing scrutiny over a staff dispute involving his confidant Ryann Juden that prompted City Manager Qiong Liu to leave last week.
The biggest question is whether Horsford, who won the seat in 2012 before losing to Hardy, will return for a potential rematch. He had moved to Washington D.C. and founded a public relations and workforce consulting company but has said he's considering seeking his old seat.
Asked again about his future plans in a brief interview Saturday at an event in Las Vegas, Kihuen referred back to the statement and declined to offer further comment about the allegations, citing an ethics investigation.
The plainspoken Hardy, 60, descends from Mormon pioneers who settled the Virgin Valley in the 1870s and ranched in the area. He went into construction, but also has a long resume of public service positions: He served as the Mesquite public works director and on the Mesquite City Council before his two terms in the Nevada Assembly, and he's served on the boards of a water district, the Las Vegas Convention and Visitors Authority and the Regional Transportation Commission of Southern Nevada.
Hardy has been described by former House colleague Mark Amodei as "a workhorse and not a showhorse."
After the release of a tape in which President Donald Trump made sexually explicit boasts on a hot mic in a conversation with Access Hollywood's Billy Bush, Hardy joined Senate candidate Rep. Joe Heck in denouncing him.
Kihuen, whose ground game got a major boost from the powerful Culinary Union, won 49 percent of the vote in 2016 compared with Hardy's 45 percent.
INDY FAST FACTS
Steven Horsford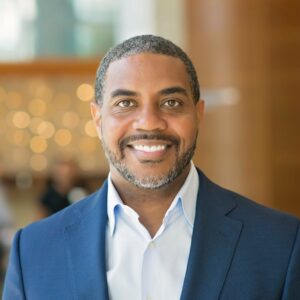 Job: Businessman
Party: Democratic
In current office: None
Birthdate: April 29, 1973
Education:
University of Nevada, Reno - attended
Other public offices held:
Nevada's 4th Congressional District (2012-2014)
State Senate, District 4 (2004-2012)
Total Donations: $4,299,759 (4/12/2004-6/30/18)
Top Donors:
MGM Grand International $66,400
Agassi Enterprise $25,000
Nevada Association of Realtors $17,500
Berkshire Hathaway $16,200
Pursiano Barry Lavelle LLP $12,200
INDY FAST FACTS
Pat Spearman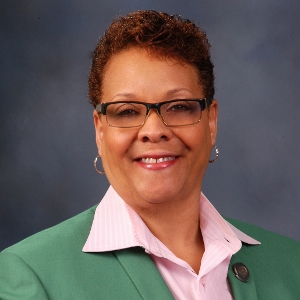 Job:
State senator, District 1
Party: Democratic
In current office: 2012-present
Birthdate: June 10, 1955
Education:
Norfolk State University (B.S.)
Seminary of the Southwest, MDiv. (Master of divinity)
Walden University, DBA (Doctorate of business administration)
Other public offices held:
Nevada state senator, District 1 (2012-present)
Total Donations: $675,449 (3/27/12-6/30/18)
Top Donors:
International Union of Operating Engineers $20,000
MGM Resorts International $12, 640
Caesars Entertainment Corp. $ 12,000
R&S Leasing LLC $11,000
Boyd Gaming $10,000
INDY FAST FACTS
Mark Amodei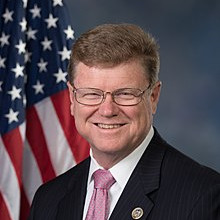 Job:
 Member of the U.S. House of Representatives Nevada's 2nd Congressional District
Party:
Republican
In current office:
2011-present
Birthdate:
June 12, 1958
Education:
University of Nevada, Reno (B.A.) University of Pacific (J.D.)
Other public offices held:
Nevada Republican Party chairman (2010-2011) State senator, Capital District (1998-2010) Assemblyman (1996-1999)
Total donations
: $3,900,765 (7/1/09-6/30/18)
Top donors
: Barrick Gold $43,000 Las Vegas Sands $42,100 Sierra Nevada Corp $39,000 American Society of Anesthesiologists $39,000 National Association of Home Builders $37,000 Last Report: 5/23/18 Credit: Center for Responsive Politics
INDY FAST FACTS
Ruben Kihuen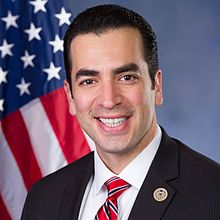 Job
: Member of the U.S. House of Representatives Nevada's 4th Congressional District
Party
: Democrat
In current office
: 2017-present
Birhdate
: April 25, 1980
Education
: University of Nevada, Las Vegas (B.A.)
Other public offices held:
State Senator, District 10 (2010-2016) State Assemblyman, District 11 (2007-2010)
Total donations
: $3,566,274 (7/1/11-6/30/18)
Top donors
: Naqvi Injury Law $10,800 Border Health $10,000 Jobs, Opportunities & Education PAC $10,000 Tpp Export America $10,000 UNITE HERE $10,000 Last Report: 12/31/2017 Credit:  Center for Responsive Politics
From the Editor
The Nevada Independent
is a 501(c)3 nonprofit. We need help to attain the elusive goal of sustainability. We depend on recurring donations from you, the readers who believe in our mission of nonpartisan, transparent journalism. I know you are busy. I know you have many commitments. But if you would take a moment to
support our work
or bump up your current donation, I would be forever grateful.
Thanks for all of your support.
Best,
Jon Ralston
get our morning newsletter,
The Daily Indy
Stars & Struggles
Take a peek into today's education world through the lens of Sunrise Acres Elementary School in Las Vegas.
@TheNVIndy ON TWITTER