'The forefront of America's reopening:' Goodman, in attempt to soothe worried constituents, downplays coronavirus threat in public and in emails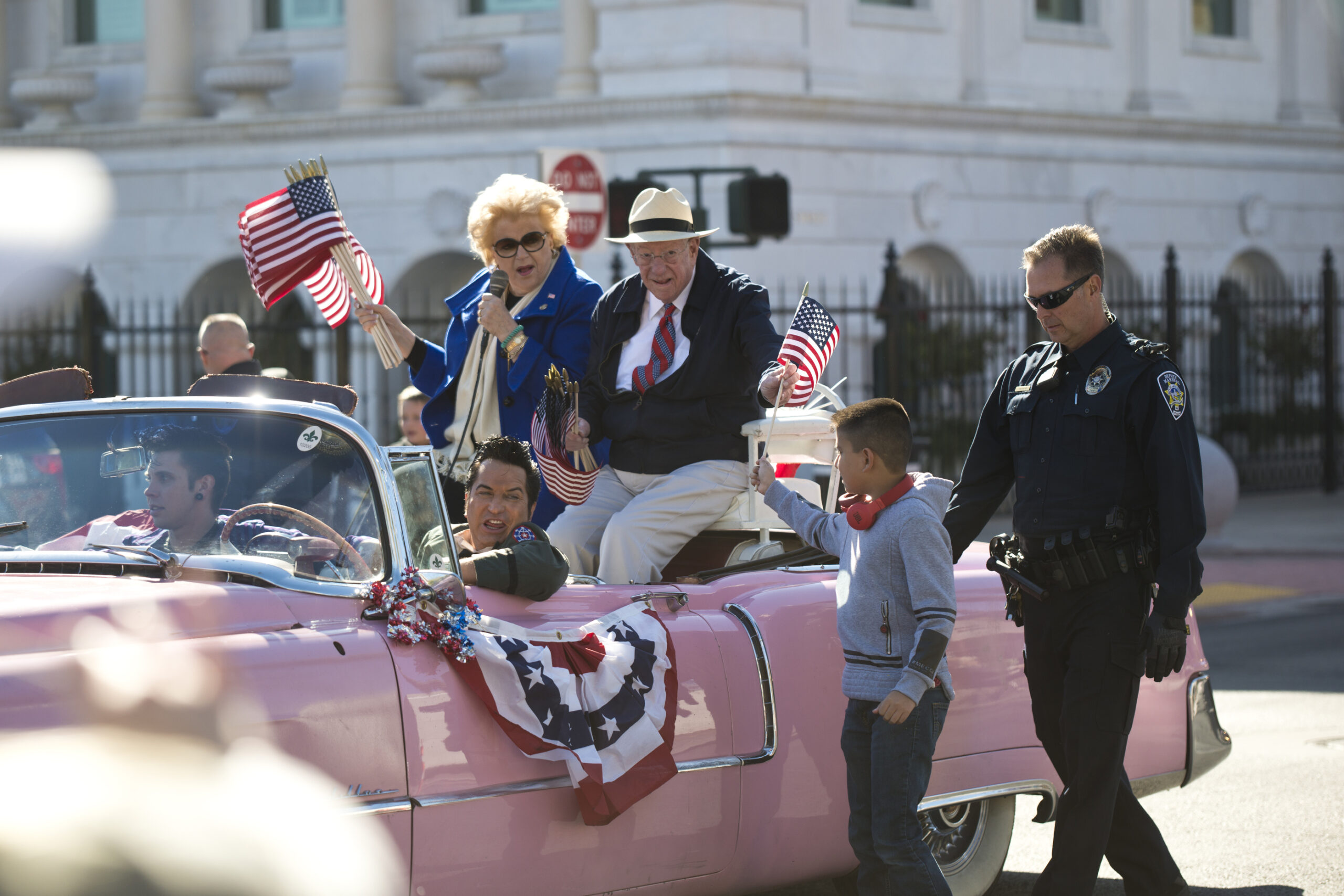 The day after Gov. Steve Sisolak ordered nonessential businesses to shutter for 30 days to help halt the spread of the novel coronavirus, Las Vegas Mayor Carolyn Goodman urged him to reconsider.
At an in-person City Council meeting on March 18, Goodman warned that the city and state would not be able to survive a "total shutdown" of the economy for more than a week or two.
She talked about Las Vegas's hotel workers and the "mom and pop, privately-owned businesses" that would struggle. She talked about the 42 million visitors a year who fuel the state's economy. She talked about other recent viral and bacterial outbreaks, including the West Nile virus, SARS, bird flu, E. coli, the swine flu and the Zika virus.
"And believe it or not, we're still here," Goodman said.
The longtime mayor doesn't actually represent the famed Las Vegas Strip, but she and her husband, former mayor Oscar Goodman — who often show up together to public functions flanked by showgirls — are the living personifications of the town's ethos, its live-and-let-live mentality.
A month later, Goodman has emerged as part of the national discussion on COVID-19, downplaying the severity of the pandemic in cable news interviews and urging policymakers to ease business shutdowns that public health officials say are necessary to slow the spread of the disease. On Wednesday, an interview with CNN anchor Anderson Cooper prompted pushback from Sisolak and local elected officials and caused a union leader to call for her resignation.
Those interviews, now in the national spotlight, echo what the mayor has said for weeks, both in public and in emails obtained this week by The Nevada Independent. The emails, which cover a period in March weeks before the CNN interview and which were first requested by progressive activist Dan Rolle, provide a window into the supportive as well as critical comments the mayor received as she grew increasingly vocal about the novel coronavirus and shed light on how the city responded to the outbreak early on.
Many of them came in response to her March 18 speech. Nevadans, she said, were more than capable of making their own decisions to protect their safety amid the ongoing pandemic.
"As we are permitted, the city of Las Vegas will seek ways for people and businesses to control their own lives … make their own choices, create and follow their own destinies and live being assured they have the right to do so in dignity," Goodman, a registered nonpartisan who has previously registered as a Democrat, said.
Goodman's speech, delivered, unusually, during the public comment portion of the meeting, earned the Las Vegas mayor a healthy dose of criticism from some political observers. But it also earned her behind-the-scenes plaudits from others skeptical of Sisolak's decisions, including from former Lt. Gov. Mark Hutchison.
"As a native Las Vegan, I want to thank you for your courage and leadership," Hutchison, who is a Republican, wrote in an email to Goodman that evening. "The country is in panic mode because of the apocalyptic 24-7 political news cycle and the mindless, herd-mentality of social media and the concomitant social shaming of anyone who fails to fall in line with its precepts. No one has explained why today is different from the flu season of 2018 or the pandemic of 2009-10. Are lives more valuable today than they were then?"
Goodman responded the next day: "AWESOME ... just like you! THANK YOU. I sent you a voicemail with my cell." Moments later, Hutchison responded, thanking her for the response.
"You have an army of supporters!" Hutchison said in reply.
In an interview Friday afternoon, Hutchison emphasized that his email, on March 18, came in the immediate aftermath of Sisolak's business closure announcement when there was still uncertainty about the scope of the closures — and weeks before the mayor's CNN interview.
"When I expressed support for the mayor it was immediately after there had been an order to shut down virtually all business in Las Vegas and throughout Nevada," Hutchison said. "I didn't believe that was sustainable and that we needed to weigh the need to keep businesses open with public health. And there needed to be a balanced approach. I still believe that."
Hutchison said he would like to see a path toward re-opening the economy once it is safe to do so, though he believes it's still premature to re-open "hotels, casinos, convention centers to large groups of people in dense and compact settings," as Goodman pushed for on CNN.
"That would be a mistake. We will eventually get there but we are not there now," he said.
Though Goodman did not respond to requests for comment for this article, she released a statement on Twitter Friday afternoon doubling down on her position and suggesting that Southern Nevada's extreme summer temperatures would help Las Vegas beat back the virus. (Though many have hoped that the spread of COVID-19 might slow in the summer months, as is true for some other viruses, studies so far do not suggest that.)
"Although it has not been clearly determined as to the effect that extreme warmth will have on the virus, it is assumed that it shall deter its ferocity … Our hot summer coupled with our unique economy compel us to be at the forefront of America's 'reopening,'" Goodman wrote. "Las Vegans are smart and courageous. We need to act first...and we will."
'Nothing to fear but fear itself'
The more than 2,000 emails obtained through the public records request shed light on Goodman's thinking and the feedback she has been receiving from prominent community members and constituents alike amid the developing coronavirus crisis.
They reveal a mayor so eager to provide comfort to financially hurting constituents that she often counterfactually downplays the very real threat of COVID-19 by comparing it to the flu and placing hope in a vaccine that is still months, if not a year or more, away from being released.
"All reports still at this time report the mortality rate of the virus is NOT the primary cause in our country and death directly from Covid-19 is not at the rate of other major, deadly, epidemics, flus, and we all hope and pray that it dissipates very soon," Goodman wrote in a response she sent to two city staffers for review. "As we await recovery, millions more are without care, without means to support themselves or their families, and those in our community dependent upon week-to-week checks or who work in the hospitality industry (housekeeping, room service, kitchens, and the like) are slammed beyond comprehension." The subject line of the email to the staffers was, "what do you think? OVER MY SKIIS???"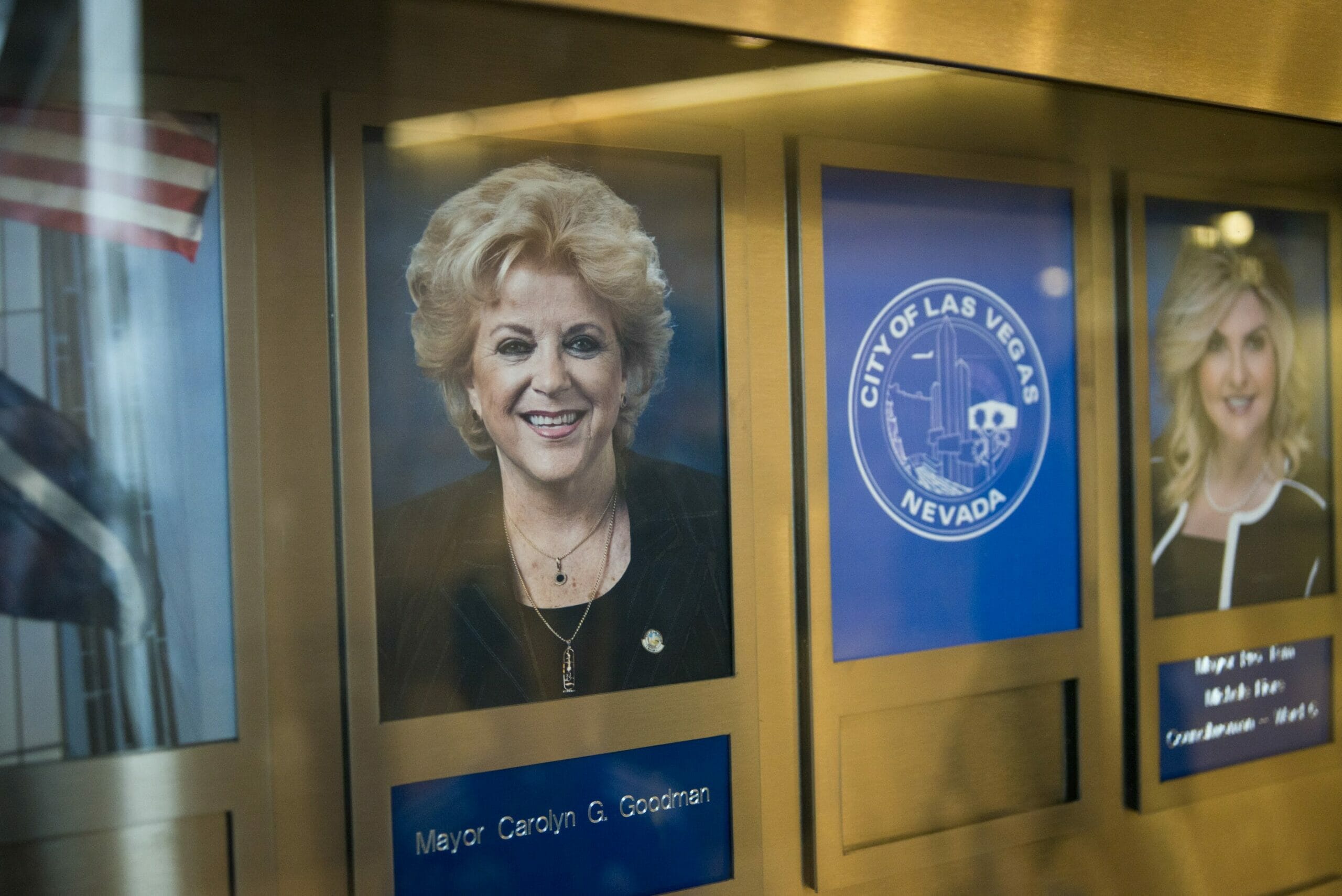 The week before, after speaking at a Las Vegas Convention and Visitors Authority meeting where she blamed the media for "destroying" Las Vegas, Goodman received an email from an OB/GYN who thanked her for "speaking truth" and, as an addendum, noted "unless there is some hidden data, the COVID-19 is paltry in virulence compared to the Seasonal Influenza virus." (COVID-19 has killed more than 50,000 people in the U.S. since February, even amid widespread business closures and stay-at-home orders; the seasonal flu has killed between 24,000 to 62,000 people since October.)
"Hi Doctor: Thank you for your email and support of trying to calm the fears that have taken over the mindsets of so many," Goodman wrote back. "Normal practices that have sufficed forever in my recollection as precautionary for not getting sick, still seem reasonable to suffice and allay the hysteria."
In other emails, Goodman told a visitor struggling to receive a refund for a deposit she put down on a condo that "the cure is going to be worse than the crisis," touted a vaccine as "equally or more important" than testing — overlooking the fact that testing, combined with contact tracing, is a stopgap measure by public health experts until a vaccine can be developed — and paraphrased a famous quote from President Franklin Delano Roosevelt's inaugural address: "We have nothing to fear but fear itself."
The emails also shed light on the various sources of information Goodman was taking in as she was making decisions, ranging from U.S. Department of Homeland Security advisories detailing the federal coronavirus response to documents she was sent by her neighbor "whose husband spends half his time in China." Goodman did, however, email University Medical Center CEO Mason VanHouweling and her son, who is a doctor, the documents, which include instruction manuals on antibody testing and rapid tests and pictures of testing supplies, for their assessment.
On March 12, Goodman received an email City Councilwoman Michele Fiore forwarded from one of her friends, who is a doctor; in it, the doctor acknowledged that COVID-19 is "more dangerous than the flu to the small number of predisposed people" but said "the numbers pale in comparison to annual flu deaths." At that point, there were just 51 COVID-19 deaths in the U.S.
Fiore did not respond to a request for comment.
Goodman also twice forwarded columns from conservative activist Chuck Muth criticizing Sisolak's ban on the use of hydroxychloroquine for COVID-19 diagnoses outside of an inpatient hospital setting. One of them, titled "Sisolak Confers Upon Self One-Man Death Panel Authority," she sent to her husband, as well as three city staffers.
The U.S. Food and Drug Administration on Friday warned against taking hydroxychloroquine outside of a hospital setting or clinical trial amid reports of serious heart problems from patients with COVID-19 who took the drugs. A National Institutes of Health panel also this week recommended against using the drug in combination with azithromycin as treatment for COVID-19.
'Paycheck-to-paycheck people'
The emails also show how Goodman was deeply concerned about financial hits to her constituents because of the closures and eager to help. After a city staffer sent over a resource guide put together by Sen. Catherine Cortez-Masto's office, Goodman responded within minutes: "CAN WE MAKE 1 COPY FOR THE OFFICE AND KEEP IT ... IN A BINDER?"
In one instance, Goodman told a woman who highlighted a series of layoffs in Henderson that her "deepest concern" from the beginning of the business closures was the "paycheck-to-paycheck people, the small business population, and also all those caught in this horrendous life shutdown." She responded to another former Las Vegas resident that she was hopeful the city would "be open-for-business (at least in part) again, soon."
And even as she bemoaned the closures writ large, Goodman still voiced support for closing the Mob Museum in downtown Las Vegas, one of her husband's proudest mayoral accomplishments and where she is a member of the board.
"With the POTENTIAL health risks to persons touring the indoor facility (being in close proximity to one another), this is a hard but good decision," Goodman wrote.
However, her general response to residents' concerns, besides sympathy, was largely to blame Sisolak and the state. In one email, Goodman bemoaned the business closures and said that she wished she "had the ability to augment the Governor's edicts" in another, she lamented that "your highest government officials are in charge, and yes, we/or others elected officials subordinate to them must acquiesce to their declarations unless otherwise LEGALLY finding loopholes."
Goodman's address during the March 18 City Council meeting resonated with many. One resident who emailed her the following day encouraged her to "stay strong and defiant against Governor Sisolak" she responded with a simple "thank you." Another told her that she was "very brave to point out the obvious." A third praised her for "standing up and making comments that may be considered unpopular."
Others were not so pleased with her speech, nor the other statements she had made publicly leading up to it. One called her a "rethuglican." Another told her to "lick a slot machine on camera" to prove how safe Las Vegas is.
One business owner was more direct with her thoughts: "STOP WORRYING ABOUT TOURISM AND START FOCUSING ON THE LITERAL LIVES OF LAS VEGAS RESIDENTS!!!"
'Business as usual'
The emails also reflect divisions among the council about how city operations should proceed as it became more apparent that the state planned to take actions to minimize public gatherings.
On March 12, Councilwoman Olivia Diaz emailed the city manager, the mayor's office and city staff asking about how the council would move forward as the county confirmed new cases.
"I've received several inquiries on what we are planning on doing re: the Council meetings with the identification of more Coronavirus cases," Diaz wrote that morning. "The folks I have spoken to want to know if we are considering changing our format or how we will conduct our meeting due to the coronavirus. I don't think we touched on this in briefings so I wanted to make sure we were considering how we'd conduct business if needed."
Councilman Cedric Crear responded: "Good question. Tele-meeting?"
"Also, has the building gone through a deep clean," he added.
City Manager Scott Adams said staff was "on these issues" and would offer recommendations.
On the same day, Fiore offered a different point of view. Fiore forwarded them the email, the same one she had sent to Goodman, from her friend, a doctor in the health care industry.
"I believe we need to set an example of continuing to run Las Vegas," Fiore wrote, forwarding along the message. "I'm not canceling any events, I'm coming to work everyday."
The emails suggest that Goodman also preferred a "business as usual" approach. On March 12, a staffer asked Goodman if the city should reschedule a March 26 meeting on homelessness.
"As much as we can, business as usual, and if this is scheduled here, yes go ahead please," Goodman replied.
But later in the day, the staffer wrote that "several of the community participants have indicated a concern about community meetings because of coronavirus. Additionally some agencies are closing down for a while. So we may not have any participants. I recommend postponing at this time."
The "business as usual" theme reemerged on March 17, one day before Goodman's comments at the city council meeting, even as some council members continued expressing concerns.
Councilman Brian Knudsen shared a copy of a document with Adams, Goodman and Diaz. The document, which was not included in the records but obtained by The Nevada Independent, contained recommendations for public safety, health care, the economy and city business.
Some public safety recommendations included ensuring that first responders had access to testing, child care and mental health services. It also recommended convening a roundtable of small businesses and "identifying 'shovel-ready' projects."
Finally, the recommendations sent on March 17 include stopping "non-essential city businesses, including council meetings," allowing staff to work from home and a "press conference indicating our acknowledgement of the situation and address our proactive approach to mitigate the impacts of economic downturn."
"Here is a copy of the document I provided at a briefing," Knudsen wrote. "We are all very busy and will get busier. While we don't agree on everything, I would [choose] to focus on those items on which we agree. The list of objectives, which I believe are of critical importance are included in the attachment. There are many items of critical importance right now."
Diaz replied that "although many of us want to see business conducted as usual, we need to act in a way that shows we are listening to our President and CDC by protecting our residents, employees and city's health and well-being."
"While we know these closures will have a devastating economic effect, we should remain optimistic in seeing travelers['] confidence restored and coming back quickly if we demonstrate to them we all took measures to keep everyone healthy," Diaz added. "Many of these items require swift and rapid response that is critically important in a time of emergency."
That day, Crear also emailed council members to inform them that he had learned that two people at a National League of Cities conference he attended had contracted the virus.
"It has been 10 days since I attended the conference," Crear wrote in the email, noting that he did not have symptoms and was recovering from a cold before he went to the conference in Washington, D.C. "Yet I have been advised that I should take a test as a precaution, which I will."
That message was enough for at least one council member to raise concerns about whether other council members should get tested, as they had not started social distancing at that point.
"I wish for a negative outcome and the rest of your family to be healthy and well," Diaz said that evening, replying to Crear. "Can you please ask your primary care provider or whoever will test you if your City Council colleagues should get tested too? We obviously have not been practicing social distancing or any of the precautionary measures before you found out? As a matter of fact, many of [us] succumbed to flu like symptoms some weeks ago too."
In an interview, Diaz said that when she wrote that email, she was concerned not only for the council's health but also for the health of city staff and their families.
"They are in a difficult situation," she said. "It's been very draining on them having to hear about two different perspectives on the council and the city. But I think for the most part, there are some of them that want to feel like they count and they matter and they are protected too by our actions."
Neither Crear nor Diaz attended the in-person council meeting the next day, though those who did attend sat staggered, several feet away from each other, filling every other seat on the dais.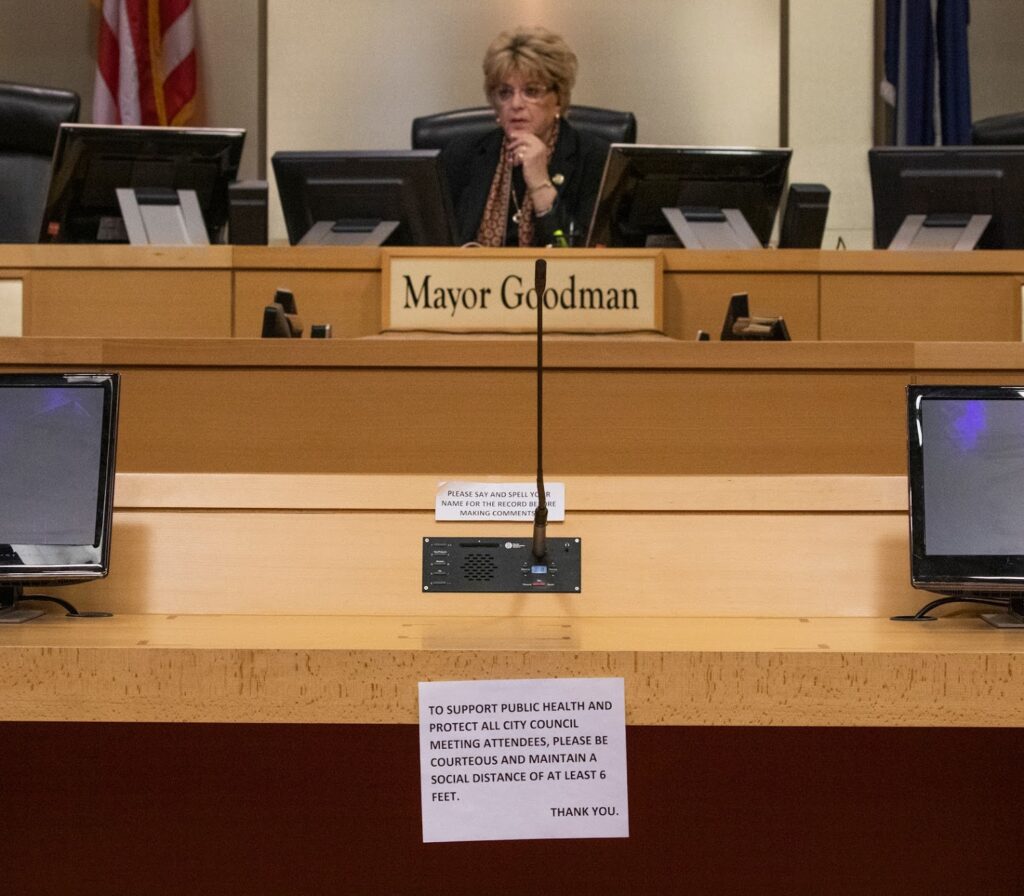 At the meeting, the council voted unanimously to approve a resolution giving Adams powers to take action under the city's emergency declaration. But the meeting put the internal divisions on public display. (And those fractures persist: This week, Knudsen, Diaz and Crear penned an op-ed disagreeing with Goodman's position on reopening the economy.)
Adams, during the meeting, noted that the council was "fractured" on particular issues, making it "very difficult to understand the will of the council at times." Later, Fiore responded that the council might be fractured, but the mayor's position is often backed by a majority.
After the meeting, issues continued to arise about whether the city was taking adequate steps to prevent the spread of COVID-19. In the early days of the shutdown, Las Vegas was often one step behind Nevada's other jurisdictions.
On March 26, the city announced that Las Vegas parks and restrooms would remain open. The press release discouraged the use of playgrounds but did not close them, as Clark County did on March 23.
"Applause!!!" Goodman wrote in an email, responding to the press release.
Four days later, there was a new press release: "City Of Las Vegas To Close Playgrounds."
Comment Policy (updated 4/20/2021): Please keep your comments civil. We reserve the right to delete comments or ban users who engage in personal attacks, use an excess of profanity, make verifiably false statements or are otherwise nasty. Comments that contain links must be approved by admin.