Voter ID, mail voting rollback ballot questions likely dead after court rulings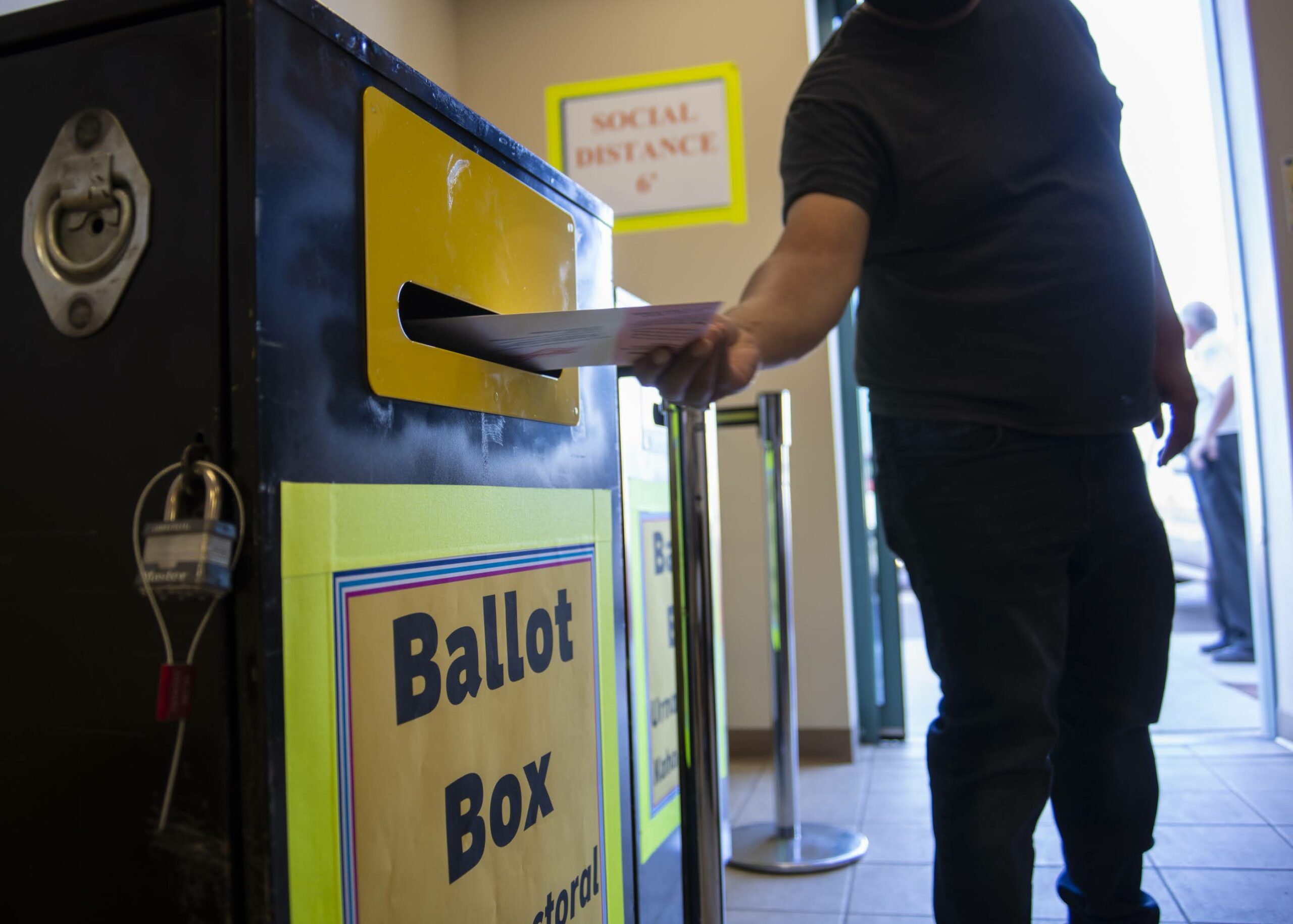 A pair of Carson City judges struck what appeared to be fatal blows to proposed GOP-backed voting initiatives on Monday, invalidating efforts to roll back the Democrat-backed universal vote by mail law passed in 2021 and a measure implementing voter identification requirements.
In separate rulings, Senior Judge Frances Doherty blocked the effort to file a referendum against AB321, the measure passed by lawmakers in 2021 to permanently implement universal mail-in ballot. In a separate case, Senior Judge William Maddox ruled that the voter ID initiative's description of effect — a 200-word summary — was argumentative and ordered a new description be written, effectively scrapping all signatures collected at this point.
"On both proposed initiatives, the courts agreed with us that the descriptions provided to potential Nevada voters were deceptive and inaccurate, and could not go forward," Wolf Rifkin attorney Bradley Schrager, who represented the plantiffs, said in a statement. "In both instances, people with agendas undermining confidence in our elections were found to be misleading the voters about their ballot measures. Today the justice system made clear that such tactics are not tolerable."
Both measures were sponsored by Repair the Vote, a political action committee led by former Nevada Republican Club President David Gibbs. In a brief interview Monday, Gibbs said there was virtually no chance of getting the signatures needed to qualify the measures for the ballot by a deadline in the next few weeks.
"I won't say impossible, but it would be a miracle," he told The Nevada Independent. "We just don't have the time to get the signatures."
Gibbs said he didn't have exact numbers on how many signatures each petition had gathered before the ruling but estimated each measure was about a third of the way there. He said he planned to explore other possibilities for advancing the ideas, and noted that one of the judges suggested a description of effect that could pass legal muster in the future.
"I'm not giving up on finding a way to get voter ID in Nevada," Gibbs said.
Gibbs filed the petitions in January. A group of Democrat-aligned activists filed suit in early March against both initiatives, seeking to block them from the ballot over alleged deficiencies in the "description of effect."
For either measure to make it on the ballot, backers need to collect signatures of 10 percent of voters who cast a ballot in the 2020 election. That's 140,777 valid signatures, with at least 35,200 from each of the state's four congressional districts, by a June 29 deadline.
Repair the Vote was represented pro bono by Republican attorney general candidate Sigal Chattah, best known for leading lawsuits challenging COVID-related church closures, vaccine rollout priorities, the Legislature's COVID restrictions and mask mandates for school districts. After the hearings on Monday, she tweeted that "we'll be back!" and "we are excited and optimistic about the new language for the Voter ID initiative. God bless Nevada and our voters!"