What Nevada can learn from 2023 election results, from abortion to Youngkin
Nevada does not have off-year elections, but last week's results may hint at some trends that could affect elections in the Silver State come 2024.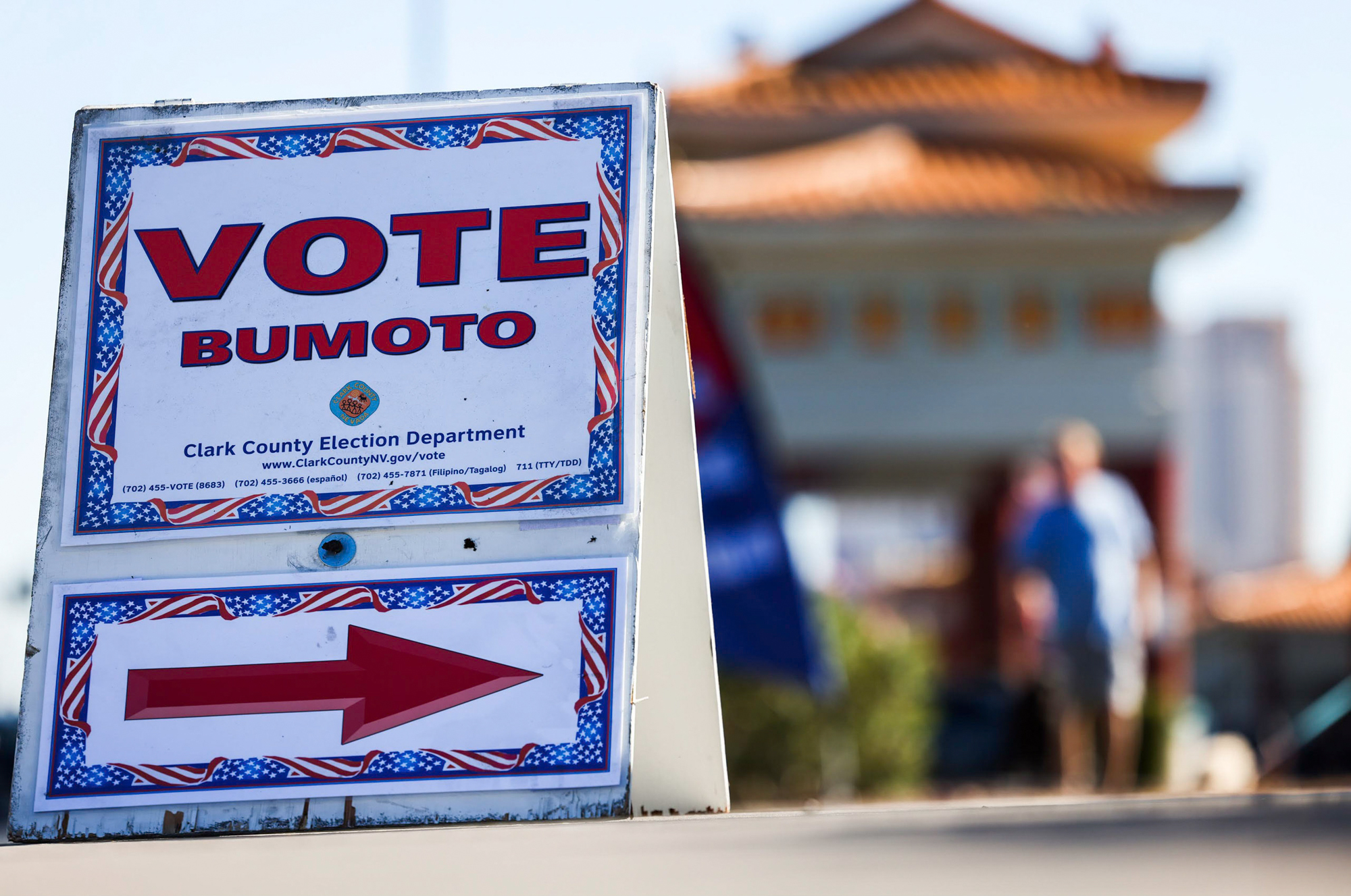 As Republican candidates across the nation have leaned on criticism of COVID policies, anti-abortion rhetoric and warnings around access to gender-affirming care in campaign messaging, the outcomes of last week's election indicate that so-called "culture war issues" may not be resonating with voters.
In Kentucky, where President Donald Trump defeated President Joe Biden in 2020 by nearly 26 points, Democratic Gov. Andy Beshear won re-election. Pennsylvania voters elected Democrat Dan McCaffery to the state's Supreme Court after he ran a campaign focused on abortion and other rights, and Virginia Democrats took control of the statehouse after centering abortion access in their campaigns.
Nevada no longer has off-year elections, but last week's results may hint at some trends that could affect results in the Silver State come 2024. Here are some takeaways:
Abortion remains a winning issue
The decision by nearly 57 percent of Ohio voters to enshrine abortion rights in the state constitution last week solidifies abortion as a winning issue for Democrats since the Dobbs decision last year determined that the Constitution does not guarantee a right to abortion.
The win came despite more than $1.7 million spent by the Catholic Church against the measure.
A conservative state that backed Trump in 2016 and 2020, Ohio's embrace of abortion access also indicates that the issue could spell trouble for Nevada Republican candidates. Republican political strategist Mike Slanker acknowledged the danger the issue presents during IndyFest in October saying, "Republicans who ran from [abortion] suffered from it. Republicans who dug in suffered from it."
In Nevada, legislative Democrats are hoping to harness political momentum surrounding abortion rights through a measure to enshrine abortion protections in the Nevada constitution that will likely land on the ballot in 2026 (the Legislature passed the measure in 2023 and will need to pass it again in 2025 before it goes before voters the following year).
A group including Planned Parenthood Votes Nevada, NARAL Pro-Choice Nevada and the American Civil Liberties Union of Nevada is pushing a separate effort to enshrine abortion rights in the state constitution via a 2024 ballot measure. It awaits a hearing in Carson City's 1st Judicial District Court following a legal challenge. The ballot measure has already garnered funding from outside groups, including Illinois Gov. J.B. Pritzker's abortion rights nonprofit, which has donated $1 million to the effort.
Some have asked whether the proposed abortion ballot question is just a push for higher turnout in 2024, given that abortions up to 24 weeks in pregnancy are already legal under state law. But high-ranking Democratic operative Rebecca Lambe said that isn't true.
"Of course not," Lambe said during IndyFest. "The reality is that every single Republican who's running in the U.S. Senate race is an extremist on abortion, on choice. So this is a really important issue. It's not just an important issue in Nevada."
The Youngkin model doesn't work — at least in Virginia
As our colleague Sean Golonka wrote last year, then-candidate Joe Lombardo's focus on education followed the path of Virginia Gov. Glenn Youngkin, a Republican who rode the parents' rights, school closures and critical race theory train to the governor's mansion in Richmond — a theme he highlighted in a 2022 rally for Lombardo.
The "Youngkin West" comparisons don't end there. Both men flipped governor's mansions in states that have trended Democratic in presidential elections. Both had their ambitions stifled by the state Legislature — a Democratic supermajority in the Assembly for Lombardo and narrow Democratic control of the state Senate for Youngkin. And Youngkin's strategy for 2023 — spending $15.1 million through his political action committee and engaging in state legislative races — has been mirrored by Lombardo, who has been spending big through his Better Nevada PAC and endorsing candidates in advance of 2024.
But last Tuesday, Youngkin's plan — seen by some as a resume builder for a future presidential run — flopped. Virginia Democrats defended the state Senate and took back the House.
Rep. Don Beyer (D-VA), who represents the suburbs outside of Washington, D.C., had a simple takeaway for Republican governors such as Lombardo trying to copy the Youngkin model.
"It doesn't always work," he said in an interview.
Beyer said Virginia Democrats successfully tied Youngkin's supported candidates to unpopular positions, including the governor's proposed 15-week abortion ban.
"There were many things that he tried to do his first few years as governor being stopped by the Senate, which we control," Beyer said. "So our great fear was that if he got his trifecta, that we would start to look like Florida or Texas."
Biden's not a drag on down-ballot Dems — for now
Biden's approval rating has remained underwater for more than two years nationally. Only 42 percent of Nevada voters said they approved of the job the president has done in an October CNN poll.
But 2023 proved to be another triumphant election night for Democrats, adding to a string of successful midterms and special elections in spite of the president's low support.
Democrats picked up state legislative seats in Virginia and New Jersey. Beshear defeated Trump-backed Daniel Cameron in deep-red Kentucky, distancing himself from Biden while campaigning on the infrastructure policies the president has brought to the region.
The successful election results and low Biden polling numbers paint a conflicting picture for 2024. How can he be so unpopular when down-ballot candidates in his party keep winning? Will he be a drag on other candidates?
At a campaign fundraiser in Chicago last week, the president said he believes the polls have major flaws. But he previewed his strategy, saying that his policies — from allowing Medicare to negotiate the price of drugs to funding infrastructure — are popular, as proven by Kentucky's gubernatorial election.
"The press and pundits keep being surprised," Biden said. "They can be surprised as much as they want. But since I came off the sidelines to go toe-to-toe with Donald Trump, we haven't stopped winning and he hasn't stopped losing."
Editor's Note: This story appears in Indy Elections, The Nevada Independent's newsletter dedicated to comprehensive coverage of the 2024 elections. Sign up for the newsletter here.
The Nevada Independent is raising $200,000 by Dec. 31 to support coverage of the 2024 election.
Tax-deductible donations from readers like you fund this critical work.
If you give today,your donation will be matched dollar-for-dollar.
Give + Get Matched
Featured Videos