About Last Week: Democrats claim discrepancies in recall count; Clark, Washoe school districts see graduation rate surge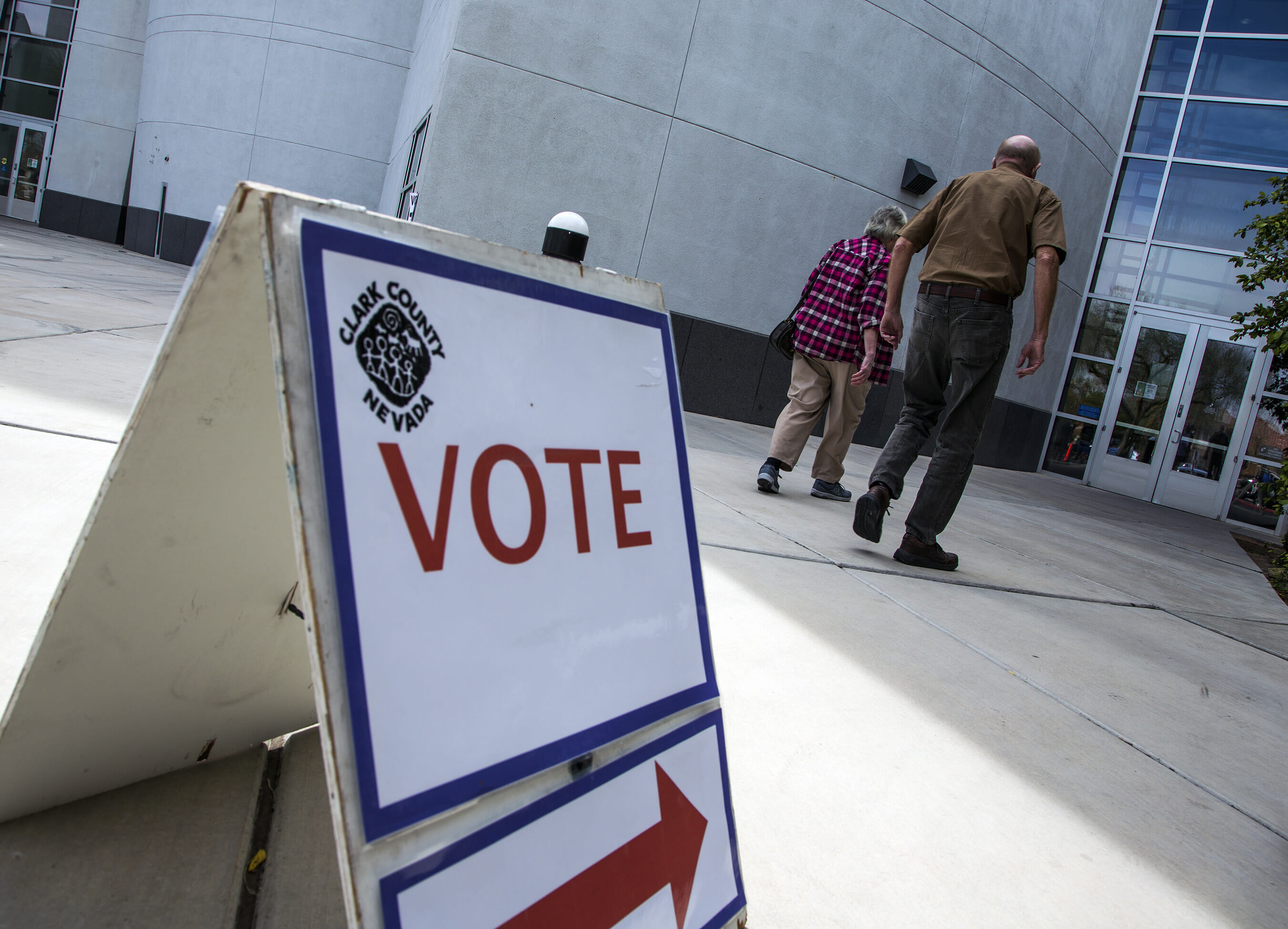 Editor's note: Seven days. Never enough hours.
Stacks of paperwork at the office and piles of laundry at home. It's a never-ending cycle, which makes it difficult to stay on top of the endless news nuggets flowing from the White House, state capital, local government, and business community. We get it — and we're in the news business.
Enter "About Last Week." This is our way of bringing news-hungry but time-strapped readers up to speed on happenings that may have flown under the radar. Our promise: We'll keep it brief. Our hope: You'll read (or skim) and keep checking back every Monday.
So, without further ado, here are some noteworthy things that happened in Nevada last week.
Democrats claim discrepancies in recall count
Attorneys for one of the Democratic state senators targeted by a recall are crying foul against state election officials, accusing them of various discrepancies that could affect whether or not a special recall election goes forward.
In a letter from attorneys Jonathan Berkon and Bradley Schrager sent Sunday to Secretary of State Barbara Cegavske, the attorneys claim that the office has produced various "apparent discrepancies" in the number of recall signature removal requests submitted to Clark County election officials over the recall of state Sen. Nicole Cannizzaro.
The letter asserts that the number of signature-removal requests and valid requests appears to have changed between November and December according to public correspondence from Clark County Registrar Joe Gloria.
They also said they arrived at a different number of valid signature removal requests — 541 to 453 identified by Gloria — and asked for additional time for election officials to vet any possible discrepancies before a final certification is made, as recall opponents only need to verify 496 to prevent the recall from qualifying.
"After ordering the Registrar to embark upon a nearly-monthlong process to verify the removals, it is worth spending a little extra time to get this right," they wrote. "It would be unfortunate for both your office and the Registrar's if this request goes unheeded and the discrepancies are quickly confirmed by reporters or other members of the public with access to these publicly available materials."
Although backers of the recall against Cannizzaro turned in 16,875 signatures earlier in November, no final determination as to whether or not a special recall election can be triggered has been made yet by state election officials. The secretary of state's office asked Clark County officials to look into more than 1,200 signature removal petitions in late November as part of the recall verification process.
— Riley Snyder
Nevada ranks high in solar installations
Rooftop solar installations in Nevada soared over summer, likely due to a measure approved by state lawmakers reinstated favorable rates for customers with rooftop solar panels.
According to a quarterly Solar Market Insight report published last week by the Solar Energy Industries Association, Nevada added 237 megawatts of solar power between July and October, the second highest installation amount of any state.
That number marked a threefold increase from the previous financial quarter, and likely comes about due to a measure approved during the 2017 legislative session reinstated favorable rates for so-called "net metering customers" who sell back excess electricity to the grid.
The industry report notes that Nevada's total installed rooftop solar capacity comes in at 2,585 megawatts, good for fourth overall among all states. Nationwide, states as a whole added more than 2 gigawatts of rooftop solar over the last three months.
— Riley Snyder
Reid, Boehner finally name board members to UNLV think tank
Nine months after announcement of its creation, the UNLV-based think tank led by former Senate Democratic Leader Harry Reid and previous House Speaker John Boehner has finally released its list of initial advisory board members.
The MGM Resorts Public Policy Institute's advisory board will be tasked with designing a "robust research agenda in 2018 aimed at building bridges and developing community-based solutions," according to a statement released by UNLV on Friday.
Advisory board members include a variety of national and Nevada public officials, including:
Former Republican National Committee Chairman and Commission on Presidential Debates co-chairman Frank Fahrenkopf

Former California Democratic Rep. Jane Harman

Former Dallas Mayor and Texas Attorney General Ron Kirk

Former White House Senior Adviser Sig Rogich

Former Interior Secretary Ken Salazar

Kris Engelstad McGarry, trustee of the Engelstad Family Foundation

Rich Verma, Reid's former national security adviser
— Riley Snyder
Bernie Sanders-inspired group backs Amy Vilela for 4th Congressional District
The Nevada chapter of a national organization that grew out of Bernie Sanders' 2016 presidential campaign announced its endorsement of Democrat Amy Vilela for Nevada's 4th Congressional District last week.
The group, Our Revolution Nevada, said on Dec. 11 that it was endorsing Vilela for being a "strong voice" in the community advocating for DREAMers, improving mental health care, raising the minimum wage and more. The group described Viela as a "true progressive candidate" for the 4th Congressional District, a Democratic-leaning seat covering parts of urban Las Vegas and North Las Vegas, in addition to the rural counties in the southern half of the state.
"We're honored to help her become the people's voice in Washington D.C., as she has been in Nevada," Our Revolution Nevada said in a statement.
Vilela had planned to challenge incumbent Democratic Rep. Ruben Kihuen in the 2018 primary. However, Kihuen announced on Saturday that he would not seek re-election, saying that the allegations of sexual harassment against him, which he denies, would distract from the campaign.
It is unclear which Democrats will enter the 4th Congressional District race in light of Kihuen's decision to bow out, though state Senators Pat Spearman and Yvanna Cancela, former Rep. Steven Horsford and North Las Vegas Mayor John Lee have all been floated as possible candidates.
— Megan Messerly
Clark, Washoe county school districts see surge in graduation rates
The Clark County School District posted a hefty gain in its graduation rate — jumping from roughly 74.9 percent in 2016 to 83.2 percent for the Class of 2017, according to state data released last week.
Overall, Nevada recorded its highest graduation rate on record with 80.85 percent of students in the state's Class of 2017 graduating. The Washoe County School District also saw an increase in its graduation rate, rising 7.38 percentage points to reach roughly 84 percent in 2017.
Mike Barton, Clark County's chief academic officer, attributed the improved graduation rate to a combination of factors, including a "laser-like focus" on sub-groups, including African-American and Hispanic students, as well as studying data to determine which students might be slipping through the cracks and then planning interventions to get them back on track.
The graduation rate for African-American students in Clark County climbed more than 13 percent to reach about 72.8 percent in 2017, he said. Meanwhile, roughly 81.8 percent of Hispanic students graduated this year, which was a 10 percent increase over the prior year.
The Class of 2017, however, was also the first group of students that didn't need to pass high school proficiency examinations to graduate. The state is transitioning to a new system that uses end-of-course examinations, which will factor into students' final grades for a course.
— Jackie Valley
Disclosure: MGM Resorts International has donated to The Nevada Independent. You can see a full list of donors here.
The Nevada Independent is raising $200,000 by Dec. 31 to support coverage of the 2024 election.
Tax-deductible donations from readers like you fund this critical work.
If you give today,your donation will be matched dollar-for-dollar.
Give + Get Matched
Featured Videos