At Mustang Ranch open house, Gilman says he wants 'better respect' for brothel industry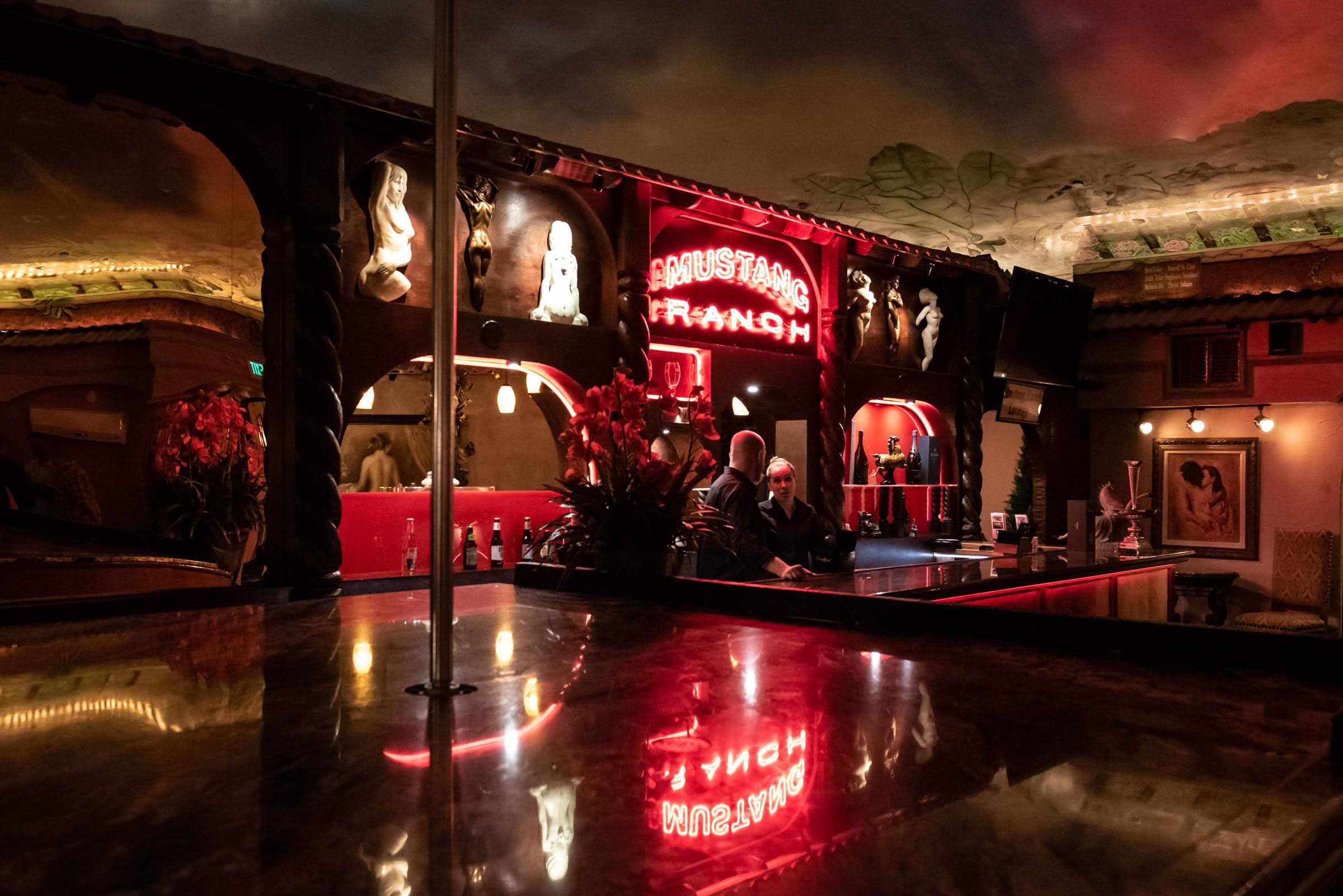 Dennis Hof was found dead at one of his seven brothels almost a year ago. But the death of one of its most outspoken figureheads hasn't kept the brothel industry out of the headlines — it faced a legislative push to put an end to the industry and a proposal to explore brothel working conditions through a formal study. 
Recent media coverage and controversy prompted Mustang Ranch owner and land developer Lance Gilman — who has kept a lower profile than the reality TV star Hof — to "throw the doors open" to his Storey County brothel last week. Gilman said he invited the media to create a sense of transparency into his business and legal prostitution overall.
"I believe in it, and I'm so proud of it, and I'm so aware of the benefits that it brings to the community and especially ladies and customers," he said. "My legacy is I want to take that next level. I want to see more understanding of the folks that are out there, a better respect for it as an industry. If I can leave it at a better place than I found it, then I will have achieved my vision."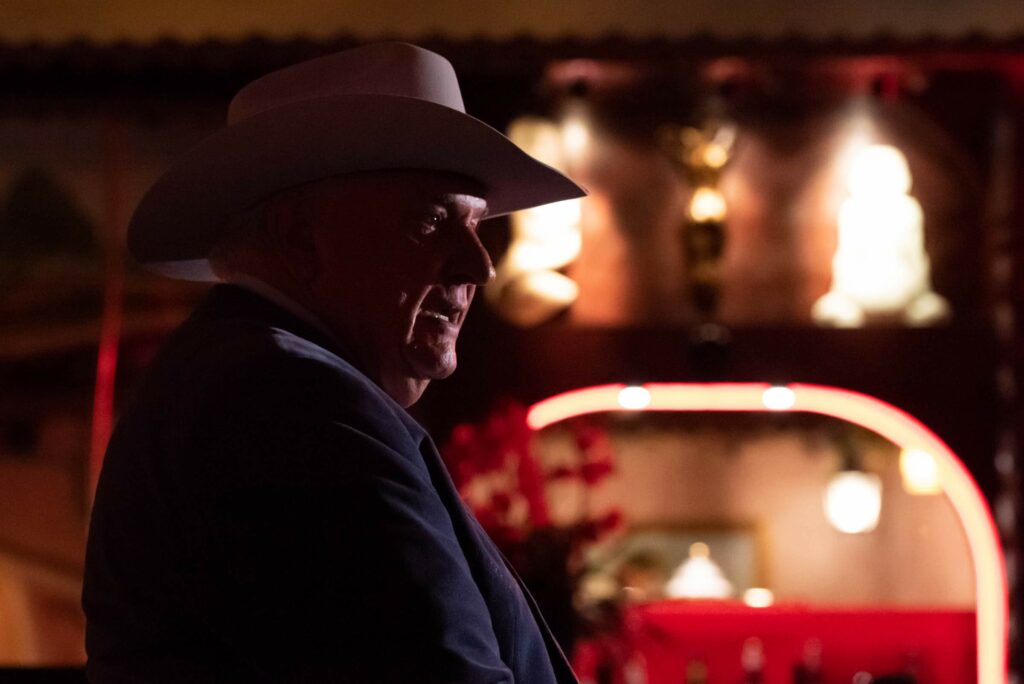 Gilman bought the brothel buildings in 2003 on Ebay from the Bureau of Land Management. Hof had bid on the same property, but his bid had been rejected by the BLM. By 2005, Gilman had relocated and renovated the property. 
The Mustang Ranch property, which is about 20 minutes outside of Reno, consists of three red houses. The house where the press was invited featured a bar, stage and lounge, and was decorated with Greek-style nude female statues.
A red neon sign above the bar read "Mustang Ranch." The two madams, or managers of the house, offered tours of the house's six themed suites for guests.
Gilman and madam Tara Adkins both said they support ACR 6, a planned study into working conditions within the brothels. The measure was sponsored by Democratic Assemblywoman Lesley Cohen.
"Love it," Adkins said. "I love the Lesley bill. We fought for it. We're 100 percent for it. Being an ex-lady, I think it's very important to come in and look at these ladies and their well being. And I think the rest of the houses need to be under that same umbrella."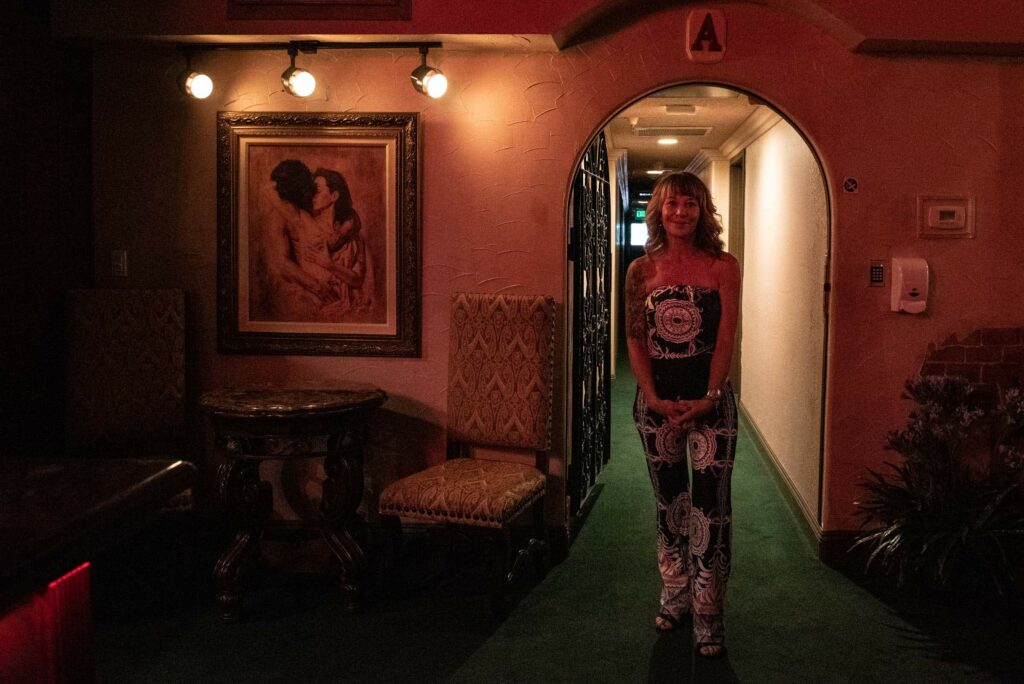 Gilman says the brothels throughout Nevada run their operations independently and with little oversight and hopes the bill will create a more cohesive and streamlined way of operating. 
One of the concerns raised for the women, who are hired as independent contractors, is that they may not have the freedom to come and go as they please from the brothels they work in.
"I know one thing that was brought up was that people keep saying that we're locked down house and that's not true," Adkins said. 
Some brothels in Nevada require the working women to stay on the premises of the house until a contracted end date. The duration of a lockdown "shift" may be anywhere from 10 days to three weeks. 
Adkins assures that women at the Ranch are free to come and go as they please. However, they are required to see a doctor for health tests every seven days, she said, which they must go to with a hired driver as to not compromise any tests or take any unnecessary risks.
Leaving the premises without a hired driver means the woman has to have a test done upon her arrival back at the house before taking any clients, in order to ensure the customers' health and safety. 
The women pay for their health tests out of pocket as the services are not covered by the house. 
This way, says Adkins, the brothel can ensure their customers that the women are medically cleared and their health is not at risk.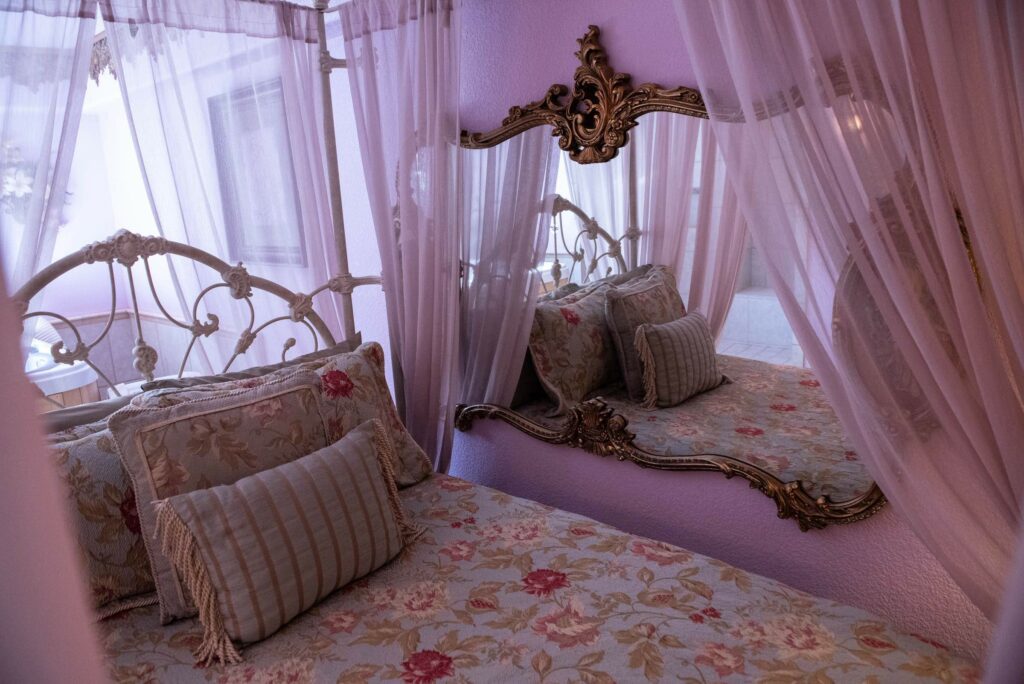 Nevada is the lone state in the country to have a legalized operating system of sex work, although prostitution outside of a licensed brothel itself is illegal, and the state's two largest counties prohibit brothels.
Some sex workers and human rights organizations support decriminalizing prostitution in general, even outside the legal brothel system. Supporters say decriminalization could help protect sex workers and set legal boundaries and oversight. 
Adkins says this would be a mistake. 
"I think if you decriminalize it, you're going to put all these ladies in the hands of the predators," she said. 
Adkins argues that brothels, such as Mustang Ranch, are much safer places for women to find work rather than in private hotel rooms and on the street corners because of the controlled environment with regulations and oversight that a licensed house can provide. 
Gilman says his brothel can serve as a model for other brothels to follow, potentially forming a more standardized operation statewide. Both Adkins and Gilman say they are confident the proposed study looking into the business will find the brothel's working conditions as safe and exemplary.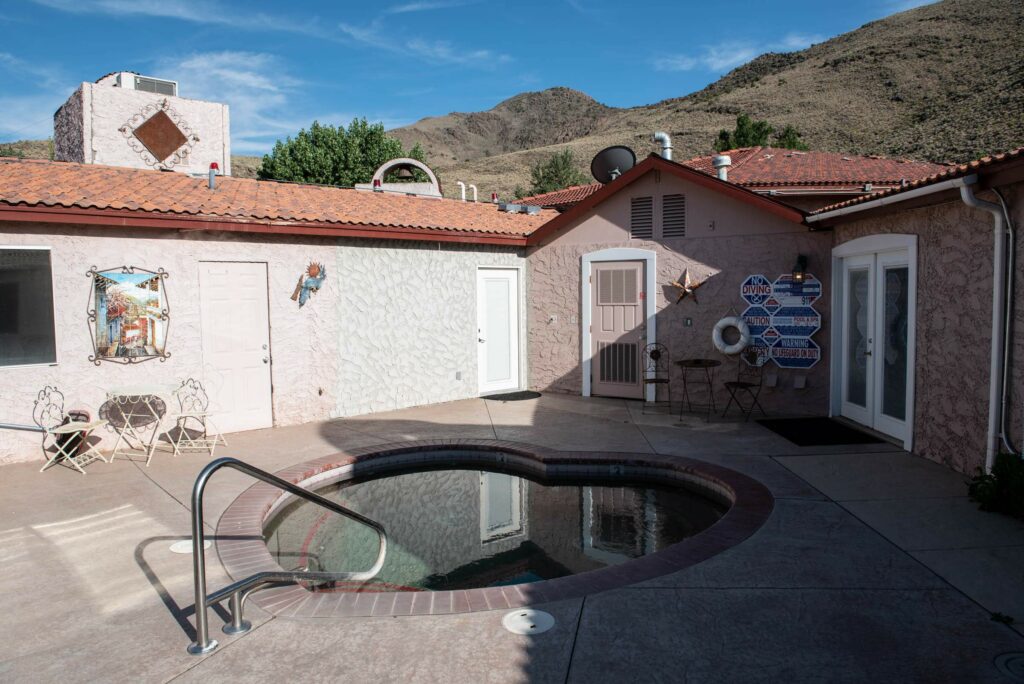 Recent efforts to ban prostitution altogether have been unsuccessful. A bill to ban prostitution in Nevada was introduced in March and had failed by April, while plans to ban brothels in Nye and Lyon counties in 2018 failed to gather sufficient support. 
Gilman says anti-brothel legal efforts date back to when he initially bought the brothel's property. 
Dennis Hof's political campaign and death brought the brothel industry into the national spotlight last year and prompted state leaders to question the operations within the houses. Accusations of sexual misconduct against Hof by several women were still being investigated at the time of his death. 
But despite the public scrutiny of the industry in the past year, Gilman said the industry has wide support from the people of the state, which is why it has been able to survive anti-brothel efforts. 
"So will there always be something? Yes," Gilman said. "After 20 years, am I worried? No."
The Nevada Independent is raising $200,000 by Dec. 31 to support coverage of the 2024 election.
Tax-deductible donations from readers like you fund this critical work.
If you give today,your donation will be matched dollar-for-dollar.
Give + Get Matched
Featured Videos