Calls to resolve DACA and TPS before the end of the year intensify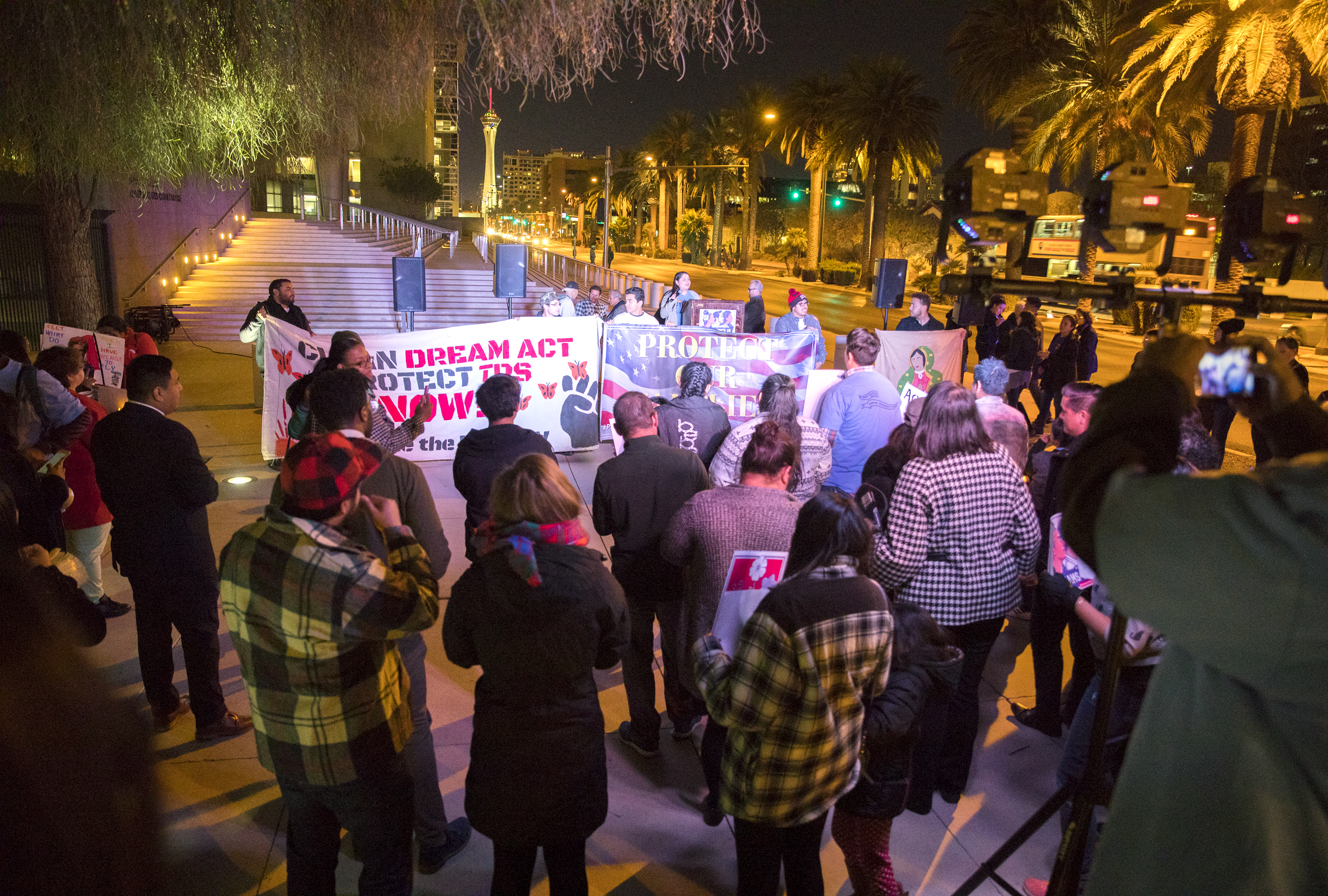 This story has been translated and edited from its original Spanish version.
Immigrants who face growing uncertainty amid recent changes to programs that have granted them work permits and temporary protection against deportation are calling for permanent solutions from Congress before the end of the year.
Nevada leaders are intensifying their call for Congress to approve a so-called clean Dream Act 2017, without obligations to fund a border wall in exchange for some 800,000 DREAMers gaining legal residency. They're also asking for a legislative solution for those protected by the Temporary Protected Status program, which offers legal status to people whose home countries have been hit by natural disaster or violence but is being phased out.
The petitions come after the Trump Administration announced the cancellation of the Deferred Action for Childhood Arrivals program and major modifications to Temporary Protection Status this fall. Although Democrats want a solution as part of year-end budget discussions to prevent a government shutdown, the leaders of the two parties and the president haven't agreed to a solution.
Nevada Republicans raise their voices
Immigration reform advocacy group FWD.us released an open letter to the state's congressional delegation last week signed by 23 members of Nevada's religious, business and political communities, including former Republican Congressman Cresent Hardy. It calls on representatives to protect Nevada's DREAMers before 2018 begins.
In a phone interview with The Nevada Independent en Espanol on Wednesday, Hardy, who is considering running for Congress after losing last year to Democratic Rep. Ruben Kihuen, said he supports DREAMers because of their economic contributions and because they were brought into the county by no fault of their own.
"These DREAMers are going to school. They're a part of our country now. They don't know any place other than the United States. They're basically United States citizens in my opinion," Hardy said. "They serve in the military, they are part of our community, and our workforce. Nurses, engineers, all kinds. They're Americans in every way in my opinion, except for their immigration status."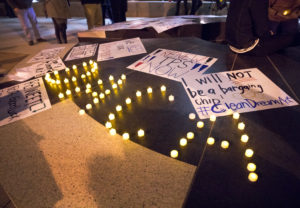 Nevada Republicans who are currently in Congress are also speaking out about the DACA conundrum. During an event held by the LIBRE Initiative in Las Vegas on Dec. 2, Republican Sen. Dean Heller expressed his confidence that Congress will begin to review immigration policies and possibly reach a solution for DACA before the end of the holiday season.
Rep. Mark Amodei has signed a discharge petition that, if signed by a majority in the House, could bring a DACA fix bill up for a floor vote even if House leaders aren't cooperating.
He also said Friday in his weekly newsletter that he had joined a group of 34 House Republicans to sign a letter to House Speaker Paul Ryan urging a fix for DACA by the end of the year. Amodei said that he was disappointed that the House had yet to take up a bill dealing with DACA recipients, and added that "continued inaction" was the wrong path forward.
"Frankly, I'm embarrassed by the House's inability to bring a single DACA bill to the floor since I've been here," Amodei said. "My embarrassment is heightened by the fact that we've criticized the previous Administration for executive action in this area as we stand against a deadline from the present Administration because we haven't acted."

Joel Menchaca, who's been pastor at the Amistad Cristiana Church of Las Vegas for 38 years, also sent a message of hope to immigrants covered by DACA and TPS. DREAMers attend his church.
"Those who have faith (believe) and can help, support us with your prayers," Menchaca said in an interview.
DACA
U.S. Attorney General Jeff Sessions announced the elimination of DACA in September, saying that "we are a people of compassion and we are a people of law. But there is nothing compassionate about the failure to enforce immigration laws."
Although Trump allowed six months for Congress to design a permanent solution and legislators have not yet initiated a formal debate on the subject. Democratic leaders met with Trump on Thursday to start negotiations that could lead to a solution for DREAMers, although a presidential spokeswoman said Trump reiterated that he wants immigration negotiations to happen apart from discussions on a year-end spending bill.
Meanwhile, progressive groups continue to hold events raising awareness, including a vigil outside the Lloyd D. George building in downtown Las Vegas on Wednesday.
"I'm nervous about what could happen to me and many families if we are separated," said Sandra Perez, a DREAMer from Las Vegas who attended the vigil. "My children would stay here and I would be on the other side of the border."
Perez, who came to the United States from her native México when she was 13 years old, told The Nevada Independent en Espanol that before being a DACA recipient her income was below the minimum wage, but thanks to the program, she now has a better-paying job that offers benefits for her two children.
In Nevada, about 13,000 DREAMers are enrolled in DACA, a program that provides a Social Security number, a work permit and relief from deportation.
Although the majority of DACA recipients — 548,000 — are from Mexico, approximately 60,000 beneficiaries are from El Salvador, Guatemala and Honduras, according to a report from Pew Research Center.
TPS
Close to 57,000 Salvadorans and 195,000 Hondurans with TPS are protected from deportation, according to a report published on Thursday by the Pew Research Center,
Last month, the Department of Homeland Security (DHS) announced the end of that program for thousands of Nicaraguan immigrants, and two weeks later, announced the cancellation for Haiti.
DHS said once the last extension for Nicaragua ends on January 5, 2018, there will be a 12-month period, until January 5, 2019, to allow immigrants to return in an orderly manner to their country.
The agency also unveiled an automatic six-month extension for Honduras, indicating that no firm decision has been taken in regard to that country, while no decision has been issued for El Salvador yet.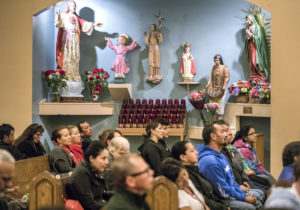 That was the main reason that Bessy Bautista, a native of Honduras who has been a TPS beneficiary for the past 17 years, attended a workshop last month that was organized by Hermandad Mexicana Transnacional.  
"It scared me when the news came out about the cancellation of TPS for Nicaragua," Bautista said. "I thought about my son. What's going to happen if they deport me? What I see on the news about my country, isn't something I want for my baby. He'll be better here."
At the end of the event, Bautista, who works as an ambulance driver, said in an interview that TPS has allowed her to work and thus pay for her studies, but she couldn't qualify for financial aid.
"Whatever the case may be, with Nicaragua or El Salvador, we're all one," Bautista said. "Here the people are stable and it's not good that out of nowhere they take away what we deserve."
Legal options
Community leaders and activists are keeping up a steady schedule of immigration counseling workshops so that DACA and TPS beneficiaries can find out if they have legal alternatives that will allow them stay in the country should those programs go away.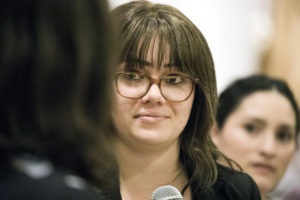 Immigration attorney Laura Barrera of UNLV's Immigration Clinic said that there are some options, although not a whole lot of people would qualify for them.
"Anyone with TPS who has a US citizen child over 21, or a US citizen spouse, they would be eligible for an immediate visa if that spouse or child does a family petition for them," Barrera said in an interview last month at an immigration forum held at the Saint Anne Catholic Church in Las Vegas.  
Barrera said if TPS or DACA beneficiaries have been a victim of a crime, there's a possibility of getting a U visa. If they've been a victim of domestic violence, that could be a possible U visa or a claim through the Violence Against Women Act (VAWA).
She added that there are some possibilities through business. If somebody owns a business and can invest and create jobs in the community there are some limited options there.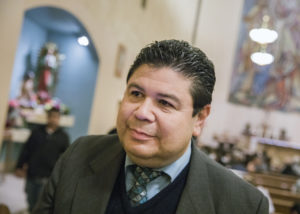 Tirso Sermeño, the consul of El Salvador in Las Vegas, said in an interview with The Nevada Independent en Espanol that his consulate is carrying out a series of events with immigration attorneys who provide free immigration advice to TPS beneficiaries. He said he remains optimistic that the federal government will realize the contributions the TPS community makes, not only to their countries of origin, but to the United States.
"It is good that authorities do not see the TPS as a program," Sermeño explained. "They must see that it is made by individuals, families, workers and professionals. It is not a program. This is about the person who is behind it."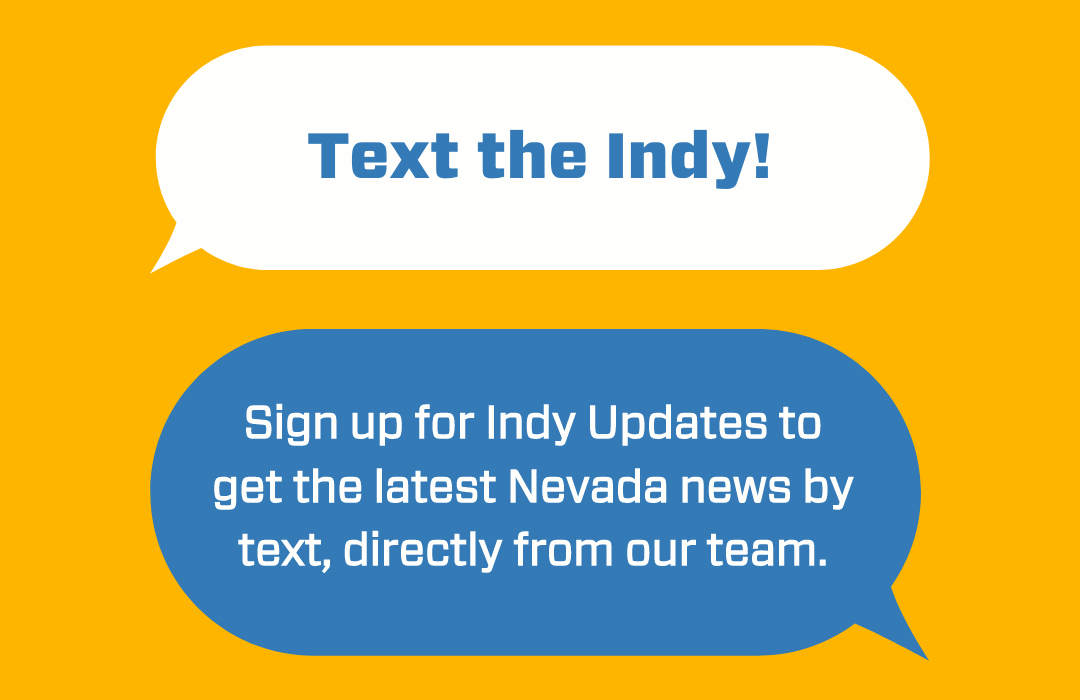 Featured Videos
Comment Policy (updated 4/20/2021): Please keep your comments civil. We reserve the right to delete comments or ban users who engage in personal attacks, use an excess of profanity, make verifiably false statements or are otherwise nasty. Comments that contain links must be approved by admin.