Can the nation's first Latina senator staunch the drift of Latino voters to Republicans?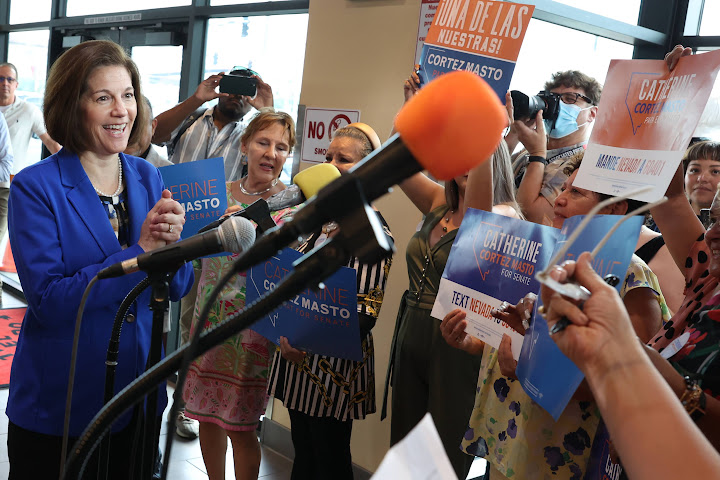 In a muggy Las Vegas last Friday with legislative victories fresh in hand, Sen. Catherine Cortez Masto (D-NV) was ready to energize a crucial part of her Democratic base. 
An unseasonably powerful monsoon made the afternoon weather swampy, the kind of sticky heat unusual to Southern Nevada that left the inside of Tacos El Gordo sweltering. The assembled microphones were quiet, easily overpowered by the din of the gleaming new restaurant and the one-man-band playing accordion across from the door.
But it didn't stop more than 80 Cortez Masto supporters — mostly women, and nearly all Latina — from cheering for the lawmaker and lining up for a picture with the nation's first Latina senator.
"We've seen her a couple of times at a couple of different events, and really every time that she's spoken, she's kind of given us a sense that she's giving us a voice," Caroline Avila, a UNLV student and soon-to-be first-time voter, said in an interview. "But also just, specifically, Hispanic people. We feel that she represents us, she knows us."
Caroline, along with her brother and mother, Carolina — also the president of Las Vegas' Chilean American Association — said they would "support her wherever she goes."
But Latino community support of the Democratic Party more broadly is more tenuous than ever, as polarization on economic and social strata have opened new rifts over which major party best represents the Latino voter.
Those rifts pose an existential crisis for Democrats — and a potential boon for Republicans — as Latinos as a bloc have formed a critical bulwark for Democrats running in tight contests, from Cortez Masto's original Senate victory in 2016 to Democrat Jacky Rosen's upset win over incumbent Republican Dean Heller two years later.
In 2020, when President Joe Biden secured Nevada by a smaller margin than Hillary Clinton did four years earlier, Latinos formed nearly 20 percent of the state's electorate, a proportion even higher than Florida (17 percent), if a much smaller total population overall.
Exit poll data from swing states showed mixed results for Biden, who appeared to lose ground among Latinos in Florida, Georgia and Ohio while remaining strong in early returns in Arizona. Later, however, an analysis by the UCLA Latino Policy and Politics Initiative found that most Latinos across most swing states voted for Biden by at least 2-to-1 margins, with Florida — and specifically Miami-Dade County — representing a major outlier.
That UCLA analysis also found that in Nevada, specifically, majority-Latino precincts in Clark and Washoe counties favored Biden by a near-3-to-1 margin.
Republicans, energized by swaths of Latino voters lifting Republicans to victory in key 2020 races across Texas and Florida, have more aggressively targeted Latinos on the fence in response.
In Nevada, that includes overtures from Cortez Masto's opponent, Adam Laxalt, who has begun advertising on the radio in Spanish with ads casting the incumbent as "a leftist" and attacking her stance on abortion. In the primary, Laxalt had also created additional Spanish-language material under the banner of "Latinos for Laxalt," and earlier this month campaigned at a different Mexican restaurant in Las Vegas.
All the while, the battle for the Latino vote has spilled onto the airwaves, where increasingly large sums are being spent to court voters through Spanish-language television.
Cortez Masto had launched her first Spanish ad in March — months before it was clear (if not expected) that Laxalt would be her general election opponent. Outside groups, likewise, have spent millions since the spring, with a vast majority of the money coming from the group Somos PAC, a Latino voter mobilization group that has heavily targeted Laxalt.
Somos PAC alone has spent nearly $3.5 million in ads opposing Laxalt, according to data from the Federal Election Commission, or nearly triple the amount spent by the Democrat-linked Senate Majority PAC, one of the Democrat's primary super PACs.
Still, national Republicans have sought to boost Laxalt's profile on the Spanish-language air, with the National Republican Senatorial Committee launching an ad last week casting Cortez Masto as soft on crime, in part by targeting votes she took as a member of the Nevada Board of Pardon Commissioners during her stint as attorney general. They also touted several law enforcement groups backing Laxalt who had previously endorsed Cortez Masto.
(More broadly, major law enforcement unions have split on supporting Cortez Masto and Laxalt, with the former's history as a prosecutor and time as attorney general muddied by increasing polarization between the two parties over precisely how the government ought to reform the police).
Stepping briefly out of the photo line, Cortez Masto told The Nevada Independent that her aim was "making sure they understand at the end of the day, that they're no different than my family growing up here in the state of Nevada, and making sure they have every opportunity like we did."
"This state was good to me and my family," she said. "I want to make sure that we are doing the same thing for all of these families."
Editor's Note: This story appears in Indy 2022, The Nevada Independent's newsletter dedicated to comprehensive coverage of the 2022 election. Sign up for the newsletter here.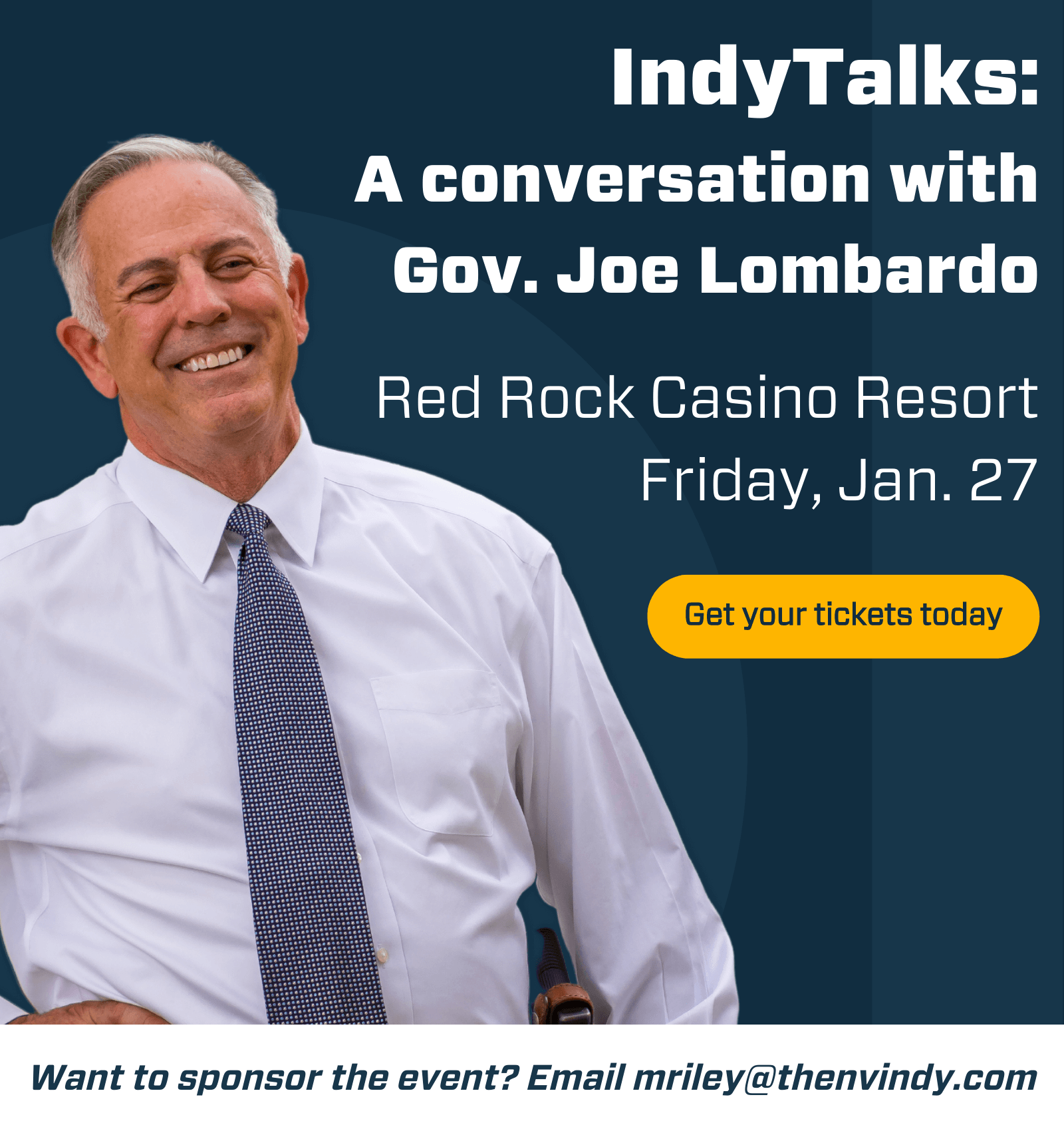 SOLD OUT
Featured Videos
Comment Policy (updated 4/20/2021): Please keep your comments civil. We reserve the right to delete comments or ban users who engage in personal attacks, use an excess of profanity, make verifiably false statements or are otherwise nasty. Comments that contain links must be approved by admin.