Coronavirus Contextualized, 68th edition: Omicron detected in Nevada; cases remain level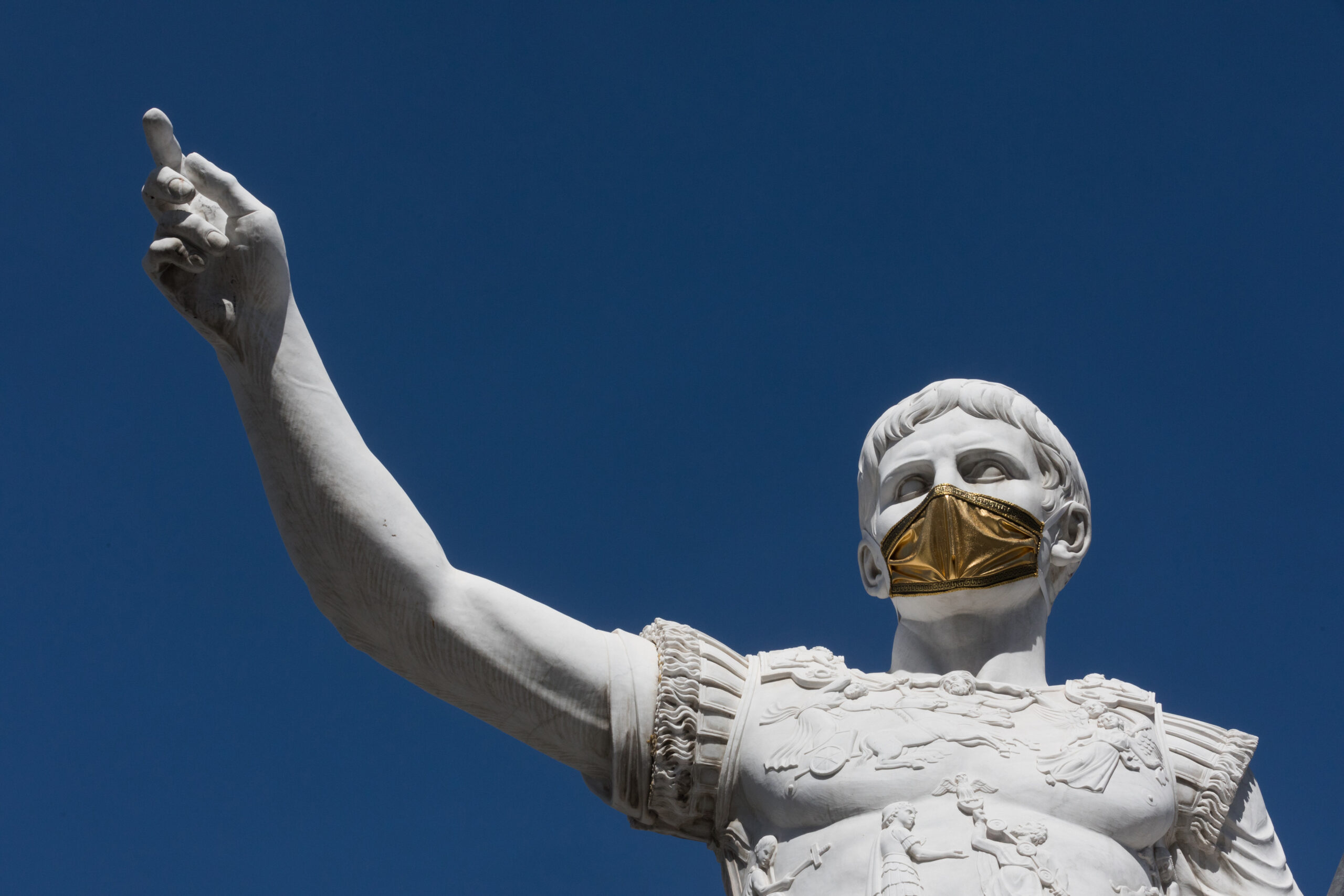 Welcome to the 68th installment of "Coronavirus Contextualized" — and my last edition.
Little did I know when I wrote the first edition of "Coronavirus Contextualized," which published on April 1, 2020, that it would become a regular feature — let alone one I'd be still writing 20 months later. There was much we didn't know back then, when just 1,000 Nevadans had tested positive for the virus, and there's much we still don't know today, nearly 500,000 cases and more than 8,200 deaths later.
We have vaccines and boosters, but we still don't know what the winter and the spread of the Omicron variant will bring. We don't know how long we'll be wearing masks. And we don't know whether life will ever really feel normal again — at least the way it did back in those pre-pandemic days.
In these murky and uncertain times, I have tried to provide context to it all through this series, to help you — our readers — understand the data to make the best decisions possible for you and your families. I have tried to make sense of all the data — as I put it in my first story — "swirling around in the time of coronavirus."
I am so grateful to so many of you for sending in your ideas and comments over the last many months. They have made this series and our data page that much more robust, and for that, I thank you.
It is with a heavy heart that I write this last introduction to this series as today is my last day at The Indy. Rest assured, though: "Coronavirus Contextualized" isn't going anywhere. This series will be on a brief hiatus until the new year, at which point my excellent coworker Tabitha Mueller will be taking over. Tabitha will also be tweeting COVID-19 data daily, supervising our @nvindycovidbot and overseeing the data page. Please give her a follow on Twitter @tabitha_mueller and email her with any thoughts, questions and feedback at [email protected].
Now, one last time, we take a look at the latest COVID-19 data in Nevada as the Omicron variant arrives in the state, public health officials continue to urge residents to get the vaccine and boosters and the state marks the one-year anniversary of its vaccination effort.
— Megan Messerly
Cases
Many states are seeing surging case numbers ahead of the holidays, though that doesn't appear to be the case in Nevada — at least so far.
Instead, the number of new COVID-19 cases reported on average each day continues to fluctuate, with cases actually down slightly from last week. As of Thursday, 676 new cases were reported on average each day over the previous seven days, down from 713 last week. At the highest point of the summer Delta wave, the state was reporting 1,226 cases a day on average.
Clark County, which was hit early and hard by the summer wave, has seen some slightly higher case numbers over the last week, though the numbers continue to fluctuate. As of Thursday, the seven-day average was 518, down from last week, 548, but up from a recent low of 340 on Nov. 29. At the peak of the summer wave, Clark County saw 917 new cases reported a day on average.
The state's first case of the Omicron variant was detected in Clark County this week in a woman in her mid-20s who had been fully vaccinated but had not yet received the booster shot. According to the Southern Nevada Health District, the woman traveled out of the country during the virus's incubation period and developed COVID-like symptoms when she returned.
"We knew that it was only a matter of time that we would identify the Omicron variant in Southern Nevada," Dr. Fermin Leguen, the district's health officer, said in a statement this week.
As more Omicron cases continue to be identified across the country, public health officials here are urging people to get vaccinated and receive their booster shots if eligible, in addition to continuing to wear masks, social distance, wash their hands and get tested for COVID-19. But DuAne Young, policy director for Gov. Steve Sisolak, said the state isn't looking at additional restrictions.
"I know many of the other states are now putting their mask mandates back on for a third time. We kept ours on with Delta. We came on here a couple of weeks ago and said that this governor had the foresight to keep our masks on through the holiday season, so I believe that we are prepared in that sense," Young said. "I think the restrictions and efforts that we've had in place are going to be sufficient to help us through this next season."
Meanwhile, cases continue to fluctuate in Washoe County, which was hit later though significantly harder than Clark County by the Delta variant. No Omicron cases have been identified in Washoe County so far.
As of Thursday, the county's seven-day case average was 85, down from 94 last week.
"We're hoping to see rates go down … but we have a ways to go with that," Washoe County District Health Officer Kevin Dick said on a press call this week.
This week, Washoe County Commission Chair Bob Lucey, the top elected Republican official in the county, said he was no longer following the state's mask mandate, which applies to all counties deemed to be at "high" risk of transmission, including Washoe County. Lucey has long been critical of the state's mask mandate, penning a strongly worded letter to Sisolak in August.
"I would contend now that since we've got a vaccine now, we've got options for individuals, I think the choice should be to the individual and this is me speaking to the governor," Lucey said this week.
Dick, during a press call this week, said he was "aghast" at Lucey's remarks, which contradict continuing guidance from public health experts in favor of mask wearing.
"I think the messaging from the Board of County Commissioners yesterday was very unfortunate for our community," Dick said, "and I think that the message should be we need to continue to step up as so many in our community have to be vaccinated, we need to continue to comply with the governor's mask mandate. We need to care about one another and try to protect each other."
Cases in rural Nevada, which soared higher than even Washoe County's during the summer surge, are now reasonably comparable to those in Clark County. As of Thursday, Clark County was seeing 23 cases reported per 100,000 residents each day over the previous seven days, while Washoe County's case rate was 18. The case rate in the other 15 counties was 21.
Those numbers remain far below what they were last year heading into the holiday period. At that time, Clark County was seeing 82 cases reported per 100,000 a year ago Thursday, while Washoe's case rate was 83 and rural Nevada's was 90.
Since the beginning of the pandemic, there have been 482,138 COVID-19 cases confirmed statewide, meaning 1 in 6 Nevadans has tested positive for the virus. About 4 percent of those cases, 19,604, have been diagnosed in the last month, and about 1 percent, or 4,731 cases, have been reported in the last week.
Test positivity
The statewide test positivity rate, which looks at the percentage of tests coming back positive out of the total tested, continues to fluctuate with some slight increases.
It is not possible to independently calculate the test positivity rate based on test encounters because the state only publicly reports the number of positive cases, not the number of positive test encounters. However, the state does provide this number, calculated as an average over a 14-day period with a seven-day lag. (It's worth noting that 14-day lag may be responsible for differing trends between cases and test positivity.)
As of Wednesday, that number was 7.54 percent, up slightly from 7.45 percent last week, with some day to day fluctuations. The state's test positivity rate remains above the World Health Organization's recommended 5 percent threshold.
Since the beginning of the pandemic, more than 2.3 million people — nearly 76 percent of Nevadans — have been tested for COVID-19, and there have been nearly 5.8 million individual testing encounters.
Vaccinations
Tuesday marked the one year anniversary of the first COVID-19 vaccines being administered in Nevada. Since vaccinations started in December 2020, nearly 2.1 million people have received at least one dose of the COVID-19 vaccine, more than 1.7 million Nevadans have been fully vaccinated and about 420,000 people have received the booster.
The pace of vaccine distribution in Nevada remains higher than it was earlier this fall as kids between the ages of 5 and 11 continue to receive their first two doses of the vaccine and fully vaccinated Nevadans receive booster shots.
As of Thursday, more than 12,800 vaccines were reported administered each day over the last seven days, up slightly from about 12,400 last week. More than 68 percent of Nevadans now have been either partially or fully vaccinated against COVID-19, with 42 percent fully vaccinated but with no booster and 14 percent fully vaccinated with a booster.
Among the counties, Carson City continues to have the highest percentage of residents fully vaccinated against COVID-19 at 59.9 percent, followed by Washoe County at 58.5 percent, Douglas County at 51.5 percent and Clark County at 50.8 percent. Tiny Storey County has still vaccinated the least, with only 18.5 percent of its residents fully vaccinated.
Nationally, Nevada ranks 34th among the 50 states for percentage of its population fully vaccinated. It ranks 41st among the states for percentage of its fully vaccinated population to have received a booster shot at 24.6 percent.
Breakthrough cases
There have been 14,990 breakthrough cases — fully vaccinated individuals who have tested positive for COVID-19 — in Clark County as of Dec. 9, meaning that 1.27 percent of fully vaccinated individuals have contracted the virus. The Southern Nevada Health District had not yet posted its Dec. 16 report as of Thursday evening.
In Washoe County, there have been 6,346 breakthrough cases as of Thursday, representing 2.26 percent of fully vaccinated people in the county.
There have been 767 breakthrough hospitalizations and 231 breakthrough deaths in Clark County as of Dec. 2, meaning that 0.07 percent of vaccinated individuals in Clark County have been hospitalized and 0.02 percent have died with COVID-19. Of the people hospitalized with breakthrough infections, 68 percent had underlying conditions, 74 percent were 65 years or older and 58 percent were men.
Southern Nevada Health District data show that breakthrough cases made up about 25 percent of all cases in December so far. Non-breakthrough cases make up the remaining 75 percent.
Deaths
The number of new COVID-19 deaths continue to fluctuate, though it remains high.
As of Thursday, 16 COVID-19 deaths were being reported on average each day over the prior seven days, up slightly from 15 last week.
Over the last seven days, 110 new COVID-19 deaths have been reported across the state including:
76 in Clark County
14 in Washoe County
10 in Lyon County
3 in Churchill County
2 each in Carson City and Nye County
1 each in Douglas, Elko and Pershing counties
Since the beginning of the pandemic, there have been 8,263 deaths in Nevada from COVID-19. One in 373 Nevadans has died from COVID-19.
Hospitalizations
The number of statewide COVID-19 hospitalizations remains relatively level, though high — the result of slightly increasing numbers in Clark County and fluctuations in the rest of the state.
As of Wednesday, there were 679 people hospitalized with confirmed or suspected cases of COVID-19 across the state, slightly down from 693 last week. Hospitalizations have been fluctuating between 620 and 750 since mid-October, significantly below the peak of the summer surge, 1,317, on Aug. 10, though still high. Before the summer surge, hospitalizations were fluctuating in the 200s.
"COVID-19 has not been resolved, however, hospitals and the healthcare infrastructure is not at risk of saturation due to COVID-19," the Nevada Hospital Association wrote in its weekly report.
County by county
Seven of the state's 17 counties are flagged as at elevated risk for the spread of COVID-19, according to the state's dashboard: Lyon, Storey, Churchill, Mineral, Lander, Eureka and Nye.
Counties are considered at risk for elevated spread of COVID-19 if they meet two of the following three metrics:
The average number of tests per day per 100,000, calculated over a 14-day period. If this number is less than 100, a county could be considered at risk.
The case rate per 100,000, calculated by taking the number of cases diagnosed and reported over a 30-day period. If this number is greater than 200, a county could be considered at risk.
The case rate per 100,000 and the test positivity rate, calculated over a 14-day period with a seven-day lag. If the case rate is greater than 50 and the test positivity rate is greater than 8 percent, a county could be considered at risk.
All Nevada counties except Esmeralda, Storey and White Pine are considered to have high case rates.
The state continues to align its mask mandate with federal guidance, meaning it is using the CDC's community transmission tracker to determine which counties are at substantial or high risk for the spread of COVID-19 and therefore must require masks in indoor public places for vaccinated and unvaccinated individuals alike.
Under the CDC's metrics, counties are considered at risk for "high" transmission if they have more than 100 cases per 100,000 residents in the last seven days, "substantial" if they have between 50 and 100, "moderate" if they have between 10 and 50 and "low" if they have fewer than 10.
All counties except Esmeralda County — which is experiencing continued "low" transmission — remain subject to universal indoor masking precautions for both vaccinated and unvaccinated individuals. All other counties are experiencing "high" transmission this week other than Storey and White Pine counties, which are experiencing "low" and "moderate" levels of transmission, respectively.
Counties can have mask mandates put in place if they have two weeks of "substantial" or "high" transmission; those mask mandates will automatically be removed after two weeks of "low" or "moderate" transmission. That means if transmission levels in Storey and White Pine remain at "low" or "moderate" next week, the mask mandate would be lifted on Friday, Dec. 24.
Read more of our pandemic coverage here. You can also find the latest COVID-19 data on our data page.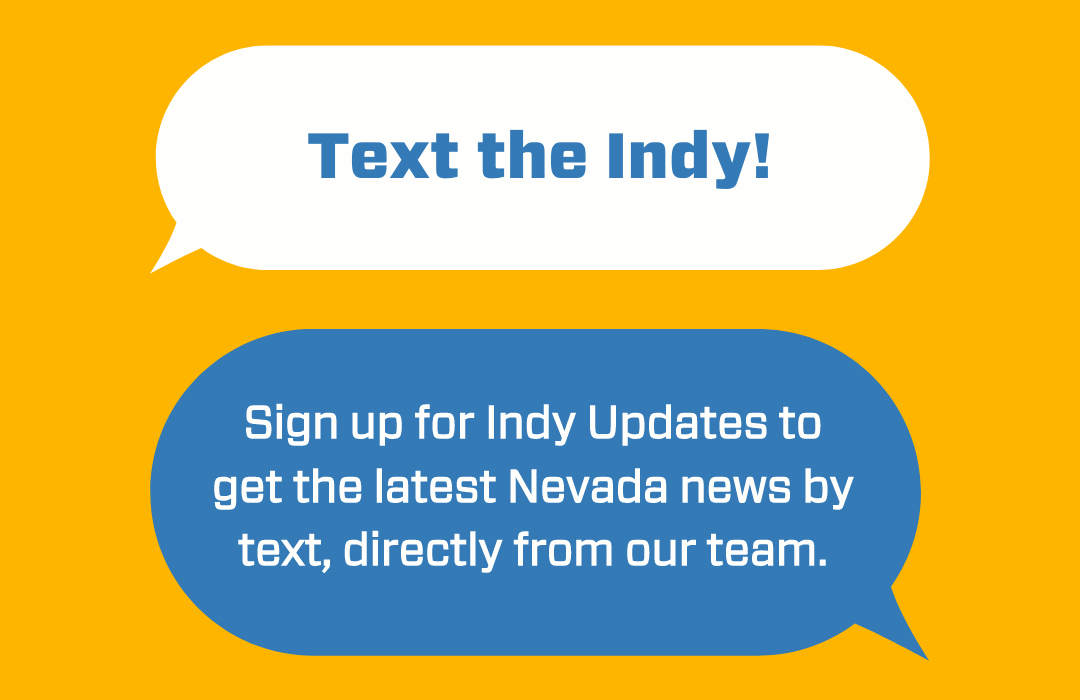 Featured Videos