COVID in Context: Omicron shatters records in Nevada, shrinks CES crowd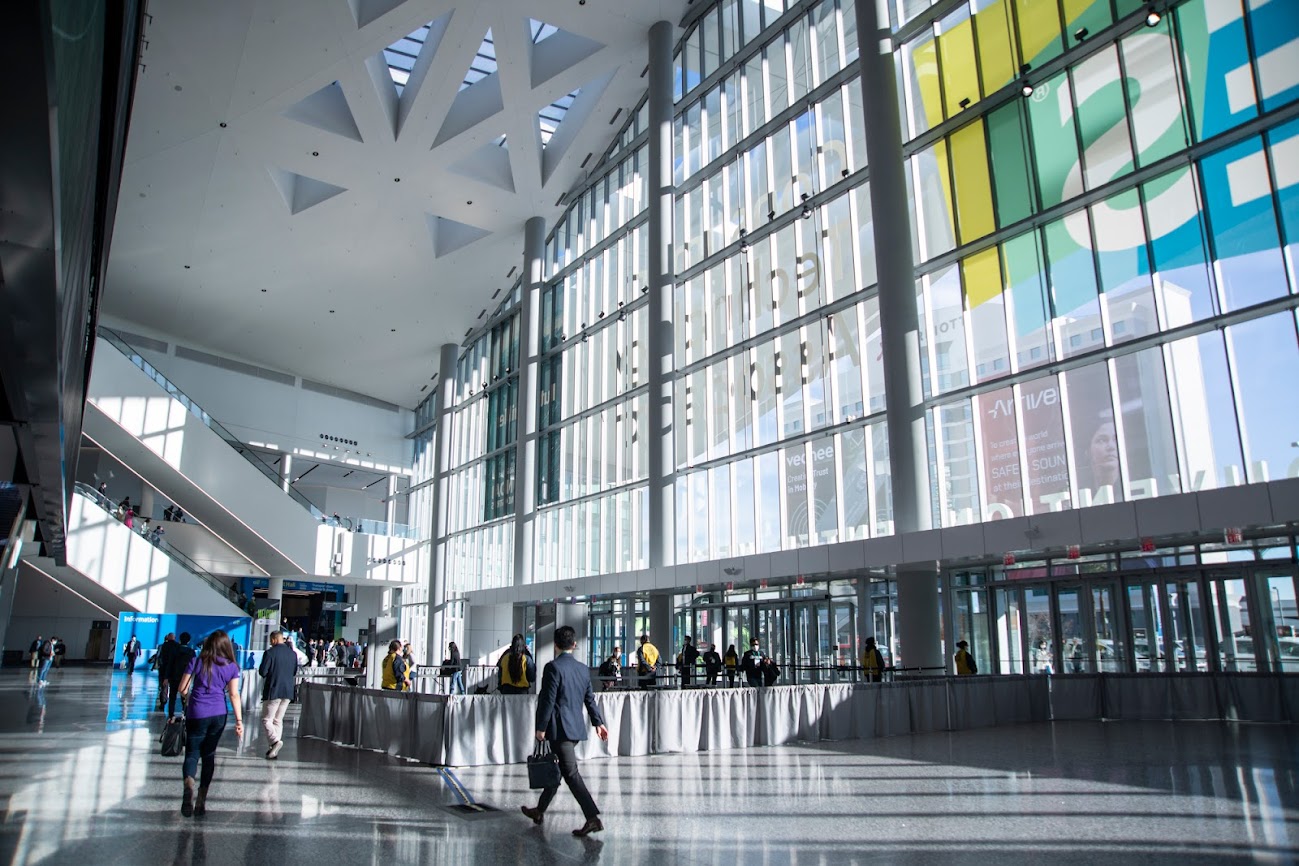 As we enter the third year of the pandemic, I'm reminded of my colleague Megan Messerly's words from her final edition of Coronavirus Contextualized:
"We have vaccines and boosters, but we still don't know what the winter and the spread of the Omicron variant will bring. We don't know how long we'll be wearing masks. And we don't know whether life will ever really feel normal again – at least the way it did back in those pre-pandemic days."
I hope to continue Megan's work and provide context and clarity in these uncertain times, albeit in a slightly different format.
As you'll see in this edition, I will continue to highlight significant developments and trends while also incorporating reporting from my colleagues on anything from wastewater studies to how COVID-19 is affecting convention attendance. There's also a "news you can use" section providing helpful links and resources.
COVID in Context will shift and change depending on the situation at hand. If you have any questions, thoughts or suggestions, please reach out to [email protected] or direct message me on Twitter.
For daily updates check out our constantly updating data page and follow @nvindycovidbot on Twitter.
— Tabitha Mueller
Understanding the numbers
Over the last week, Nevada has experienced a skyrocketing number of COVID-19 cases and hospitalizations that the governor characterized as "alarming" in a recent press release.
The governor's message urging individuals to wear masks, get vaccinated and stay vigilant came two days before the state experienced a historic milestone on Wednesday: more than 500,000 COVID-19 cases since the pandemic began.
The surge in cases is partly fueled by the rapid spread of the Omicron variant and follows in the wake of holiday and New Year's Eve celebrations across the state and country.
The Omicron variant has out-competed the Delta variant as the predominant circulating strain in the United States. Nevada health officials expect the same pattern to occur in the coming weeks.
In light of the increasing numbers of Omicron variant infections, officials in Los Angeles canceled the city's New Year's Eve celebration, and the states of California and New York imposed indoor mask mandates. Democratic Gov. Steve Sisolak has resisted school closures and other shutdown measures, pushing instead for testing, vaccinations and mask-wearing.
"In order for us to protect both lives and livelihoods, we have to work together in partnership. We have to be mindful to take care of each other, but we also have to keep our economy going," DuAne L. Young with the governor's office said during a press call. "We are not considering any measures to shut down, what we are considering is to continue that support and fortification of our system."
The governor's office also indicated it has no plans to change a policy allowing fully vaccinated individuals to take off their masks at large indoor venues with proof of a COVID-19 shot.
"The policy is staying in place and the Governor continues to urge Nevadans to get vaccinated if they haven't done so," wrote Meghin Delaney, the governor's spokesperson.
As of Thursday, more than 70 percent of Nevadans have been either partially or fully vaccinated against COVID-19, with 39.4 percent fully vaccinated but with no booster and 17.4 percent fully vaccinated with a booster.
Since vaccinations started in December, a little more than 2.1 million people have received at least one dose of the COVID-19 vaccine, more than 1.7 million Nevadans have been fully vaccinated and more than 530,000 people have received the booster.
Epidemiologist and public health researcher at American University Melissa Hawkins explained in a PBS question and answer that the Pfizer and Moderna vaccines demonstrated more than 90 percent efficacy (how well a vaccine works) in preventing symptomatic infection. She also said that initial data from studies suggest that the vaccines are around 30 to 40 percent effective at preventing infections from the Omicron variant and 70 percent effective at preventing severe illness.
As case numbers rise, hospitals in Southern Nevada and rural parts of the state are experiencing increasing hospitalizations amid what the Nevada Hospital Association described as a "staffing crisis." The association said that high numbers of employees reporting sickness and "significant" numbers of people flocking to emergency rooms seeking COVID-19 testing are driving the crisis.
"Hospitals are stretched thin," the association wrote in its weekly report. "Patients who want testing only, or who have minor or non-threatening ailments to life, limb, sight, etc. can anticipate excessive wait times, difficulty being transferred to a specific hospital, or being admitted from the emergency department."
To characterize the situation with data, 22 percent of hospital patients in Southern Nevada have COVID-19 and the number of hospitalized COVID-19 patients increased from 552 to 804 or almost 46 percent between Dec. 22 and Jan. 4, according to the hospital association. Hospitals in the northern parts of the state are experiencing more moderate increases. The number of hospitalized cases rose from 46 to 68 or almost 48 percent within the same timeframe.
On a more local scale, the Southern Nevada Health District announced the highest number of COVID-19 cases reported in a single day on Dec. 30 after experiencing an increase of 3,363 cases.
Though Washoe County is not experiencing the same level of case increases and hospitalizations as Clark County, Washoe County Health District Officer Kevin Dick told reporters on a call this week that the Omicron variant is about six times more transmissible than the virus spreading in 2020 and Washoe's effective reproductive rate is at the highest he's seen since the pandemic began.
Dick added that he's "cautiously optimistic" that the Omicron variant is less severe than the Delta variant, but the exponential growth in infections presents uncertainties for hospitalization and death rates.
"We're still a little early in it," he said, encouraging people to get vaccinated and take social distancing and double-masking precautions.
— Tabitha Mueller
Wastewater sampling may prove more efficient and accurate for detecting COVID-19 than testing
In Washoe County, health district leaders highlighted a UNR wastewater sampling during a COVID-19 call with reporters this week. The study detected a 10-fold increase in COVID-19 infections, with a high proportion of the Omicron variant. The study also detected Omicron in the county before the first case was reported by the health district on Dec. 20, 2021.
As of Wednesday, there have been 61 confirmed cases of the new variant in the county and health district leaders said almost all of the current new cases should be considered to be Omicron.
Subhash Verma, associate professor in the department of microbiology and immunology at UNR, said during a Washoe County COVID-19 call this week that sampling wastewater for COVID-19 can be more efficient and accurate than testing, taking into account reporting lags and people who may not get tested because they are asymptomatic.
The wastewater sampling detected higher concentrations of COVID-19 while reported cases were trending downward. Concentrations of the virus increased dramatically during the holiday season, according to researchers.
UNR researchers are collecting sewage from 12 sites across the region including homes, businesses, airports, hotels and casinos. The findings can be used as an indicator of the presence of COVID-19 up to seven days in advance of reported cases, researchers said.
"I think it's going to be a difficult couple of months that we have ahead of us and I think people should really be trying to hunker down right now," health district officer Kevin Dick said during the call.
Dick called the county's average rate of new cases of 272, up 137 percent from last week, and a 9 percent positivity rate alarming.
Asked if he sees a light at the end of the tunnel for the pandemic, Dick said if there's one thing he's learned, it's that the future is unpredictable.
"We need to be hopeful and we need to be taking the best actions that we know are based on science to work to protect ourselves and one another," he said. "Hopefully, that will be what sees us through this."
— Jazmin Orozco Rodriguez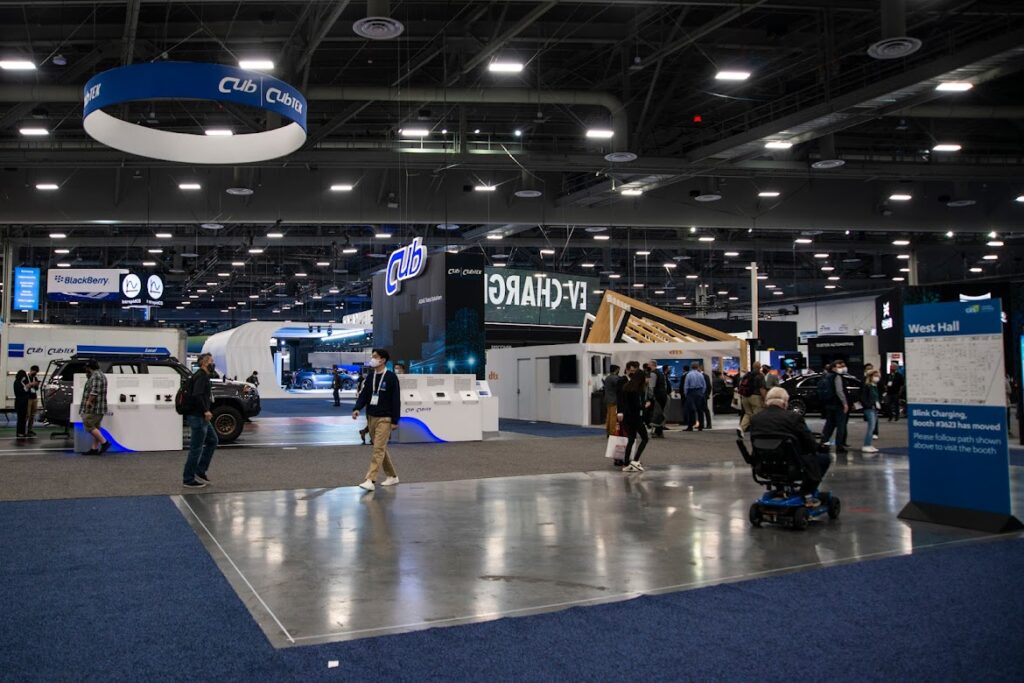 CES trade show sees decreased attendance amid Omicron variant surge
The Consumer Electronics Show (CES), the annual kickoff for the Las Vegas convention and tourism industry's yearly conference schedule, saw its numbers muted by the spread of COVID-19's Omicron variant.
In the lead up to CES's opening, several major companies – including Amazon, Intel, Microsoft, Google and General Motors – withdrew from the world's largest technology trade show and conference over worries about Omicron's spiking numbers.
CES producers reduced the normal four-day show to three days.
Also, CES required attendees to be fully vaccinated against COVID-19, wear masks – which is also a state requirement for indoor events – and test themselves for COVID within the 24-hour period prior to entering the venues. The tradeshow provided rapid test kits to all attendees.
Still, conference officials were optimistic about the show, which displayed the newest developments in the consumer technology space, such as 5G, artificial intelligence, digital health and automation.
"We are expecting tens of thousands of attendees," a CES spokeswoman said in an email. "Although there have been cancellations, we look forward to welcoming 2,200 exhibitors."
CES went virtual in 2021 due to COVID. In 2020, coronavirus was just beginning to surface internationally when CES took place.
CES normally attracts more than 100,000 attendees, but organizers predicted between 50,000 to 75,000 when the final numbers for 2022 are counted.
COVID-19 has decimated the Las Vegas convention industry over the past two years. In 2019, the Las Vegas Convention and Visitors Authority (LVCVA) saw more than 6.6 million convention and trade show visitors in 2019. The number fell to 1.7 million in 2020, which included zero convention attendees for the last nine months of the year.
The Las Vegas Convention Center has listed a zero for convention attendance through the first 11 months of 2021, even though the facility welcomed several conferences and trade shows in 2021, including the World of Concrete in June and the Specialty Equipment Market Association (SEMA) auto show in November.
LVCVA spokeswoman Lori Nelson-Kraft said the agency relies on trade show and conference organizers "to provide us with post-event convention attendance figures to accurately report on business travelers to the destination."
— Howard Stutz
News you can use
All counties except Eureka, Storey and White Pine counties — which are experiencing continued "moderate" to "low" transmission — remain subject to universal indoor masking precautions for vaccinated and unvaccinated individuals. Masks are required for unvaccinated individuals regardless of transmission rates.
Counties can have mask mandates put in place if they have two weeks of "substantial" or "high" transmission; those mask mandates will automatically be removed after two weeks of "low" transmission.
For the most up-to-date information on masking mandates by county, click here.
Searching for COVID-19 testing sites?
Washoe County added four testing sites this week that are open from 8 a.m. to 4:30 p.m. each day of the week. Appointments are not required and the testing locations are walk-up (there are no drive-through options but don't worry, officials say there is plenty of parking available).
The additional sites offer a rapid antigen test that shows results within an hour. The sites accommodate up to 1,600 people per day.
Find the addresses and further details for each of the sites in this press release.
If you're looking for other testing sites in Nevada, head on over to the state's COVID-19 test site finder.
To meet the increasing demand for testing, the Southern Nevada Health District also expanded hours at its College of Southern Nevada sites from 9 a.m. to 4 p.m. (previously hours ran from 12 p.m. to 4 p.m.).
Be aware that the health district is moving its first-come, first-served drive-thru COVID testing site from UNLV to the Sam Boyd Stadium this Sunday. Health officials cited a surge in demand as the reason for the move.
For a complete list of testing sites in Southern Nevada, follow this link.
What we're reading
"Omicron showed up at the same time people were gathering for the holidays," Brian Labus, a former epidemiologist with the Southern Nevada Health District and a teacher at UNLV told The Associated Press. "We're concerned about what that means for the next few weeks."
Federal life expectancy data reveals that COVID-19 helped cause the most significant drop in US life expectancy since WWII and contributed to the loss of 1.8 years from the average American's life expectancy in 2020. It also ranked as the third leading cause of death in 2020 after heart disease and cancer.
Reporter Jacob Solis has been covering vaccine mandates in the higher education system. He is a must-follow on Twitter if you want to stay up-to-date with all the twists and turns of the world of higher education in Nevada. Check out his latest on a COVID vaccine mandate for higher education employees.
Experts are predicting a bad flu season on top of COVID which officials worry could exacerbate health care disparities.
COVID-19 isn't just affecting how often we check The Indy's Coronavirus Data Page. As multimedia editor Joey Lovato discovers in this question and answer, COVID-19 is also shaping the fashion industry. If you're interested in how the pandemic has shaped other cultural phenomena, check out this research on how the pandemic has changed serial medical dramas.

This story was updated on Friday, Jan. 7, 2022, at 9:23 a.m. to reflect new information that the four new testing sites in Washoe County are unable to offer a PCR test because of high demand. The sites will temporarily only offer antigen tests.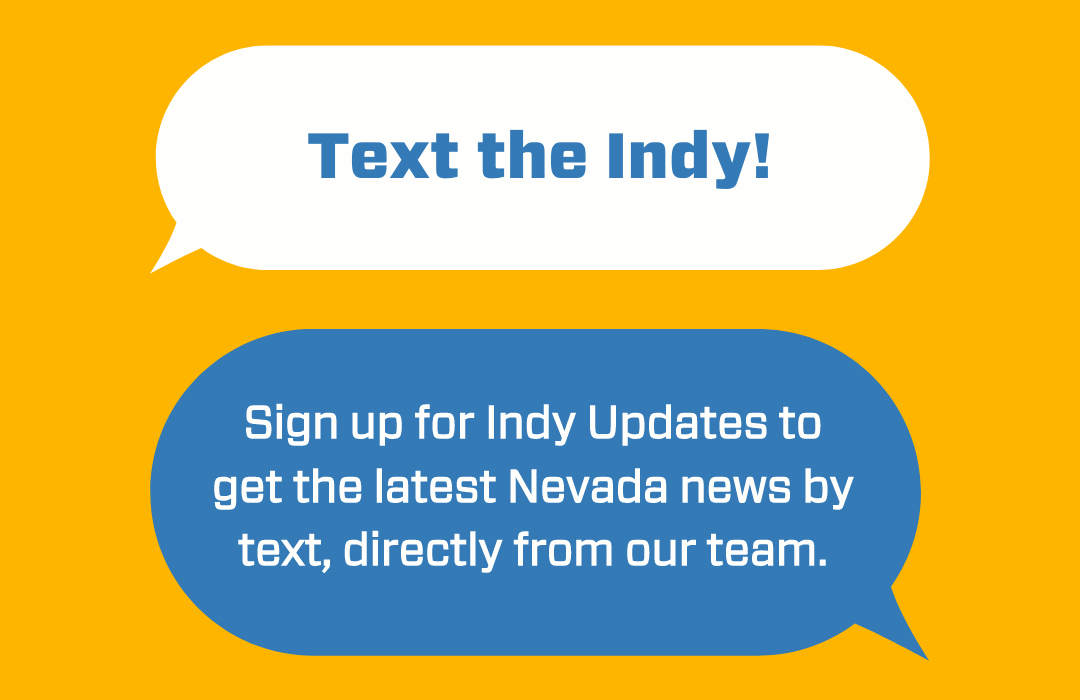 Featured Videos