Electores falsos del Partido Republicano de Nevada están bajo investigación estatal
La investigación marca la primera indagatoria local sobre acciones de la lista no autorizada de electores que prometieron votos a Trump a pesar de su derrota.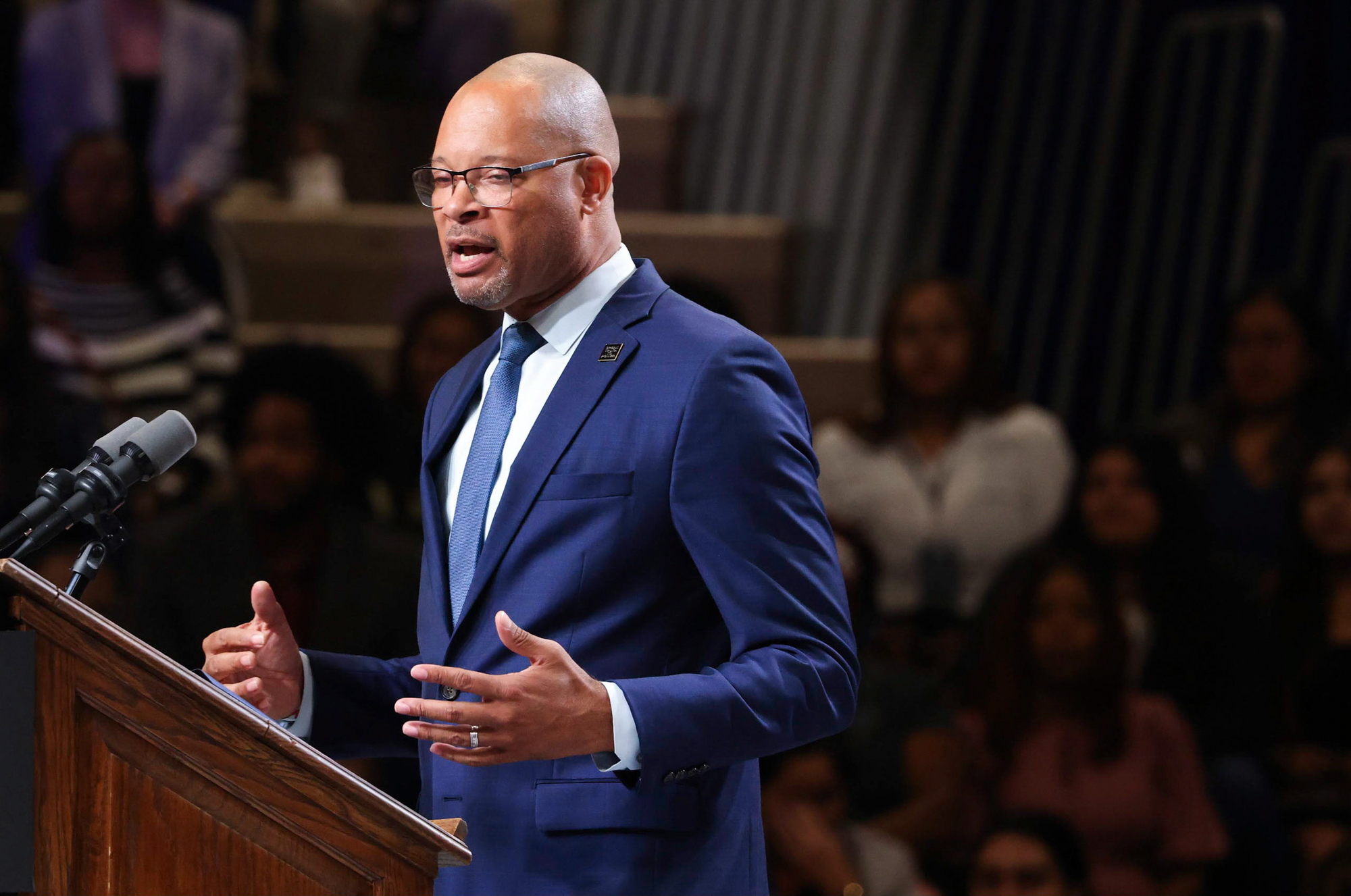 El fiscal general de Nevada está investigando a los seis Republicanos que, en 2020, prometieron falsamente los votos electorales de Nevada a Donald Trump a pesar de que el exmandatario perdió ante el Presidente Joe Biden por 2.4 puntos porcentuales.
La indagatoria marca un cambio significativo para el Fiscal General Demócrata Aaron Ford, quien ha guardado silencio acerca de cualquier posible investigación y quien había indicado que la ley estatal no permitiría presentar un cargo.
Los seis Republicanos — el presidente del partido estatal, Michael McDonald, el miembro del comité nacional Jim DeGraffenreid, el Presidente del Partido Republicano del Condado Clark, Jesse Law, el vicepresidente del partido Jim Hindle, Shawn Meehan y Eileen Rice — se reunieron en Carson City en diciembre de 2020 para presentar una lista de electores no certificados para Trump.
Dicha acción fue hecha a solicitud de la campaña de Trump, como lo reveló el Comité del Congreso el 6 de Enero.
Una persona que se reunió con investigadores de la oficina del fiscal general confirmó la existencia de la indagatoria a The Nevada Independent.
Politico y NBC News reportaron la noticia de la investigación por primera vez.
El ex registrador del Condado Clark, Joe Gloria, dijo a Politico que, a principios de este mes, un investigador estatal le preguntó sobre el plan de electores falsos.
Tres de los seis electores falsos no respondieron a solicitudes de comentarios de The Nevada Independent el miércoles por la mañana. Rice y Meehan declinaron hacer comentarios y McDonald refirió a los reporteros con su abogado, quien aún no ha respondido.
En estados donde Republicanos presentaron listas falsas de votantes para Trump, los fiscales han presentado cargos contra los autores.
La noticia de la indagatoria en Nevada llega después de que Ford dijo anteriormente que no presentaría cargos contra los llamados "electores falsos" porque el estatuto estatal "no abordaba directamente la conducta en cuestión".
"Como todos saben, he guardado silencio acerca de los falsos electores de Nevada, excepto para decir que el asunto estaba en nuestro radar", dijo Ford durante una audiencia legislativa a principios de este año.
En ese entonces, Ford instó a legisladores estatales a cambiar la ley que rige a los electores falsos para garantizar que algo así no volviera a suceder a través de SB133, un proyecto de ley que habría establecido sanciones penales por delitos graves para cualquiera que participara en "crear una lista falsa de electores presidenciales, servir en una lista falsa de electores presidenciales o conspirar para crear o servir en una lista falsa de electores presidenciales".
El proyecto de ley fue aprobado por la Legislatura pero fue vetado por el Gobernador Joe Lombardo.
Si bien el reporte de Politico es la primera evidencia de consecuencias a nivel estatal para los electores falsos, McDonald y DeGraffenreid han estado bajo investigaciones federales.
La ley de Nevada obliga a los electores del estado a emitir su voto para el ganador del voto popular en el estado y prohíbe realizar un deber público no autorizado o falsificar registros, disposiciones que los electores falsos pudieron haber violado.
The Nevada Independent is raising $200,000 by Dec. 31 to support coverage of the 2024 election.
Tax-deductible donations from readers like you fund this critical work.
If you give today,your donation will be matched dollar-for-dollar.
Give + Get Matched
Featured Videos