GOP political newcomers chasing well-funded attorney for a chance to face Rep. Susie Lee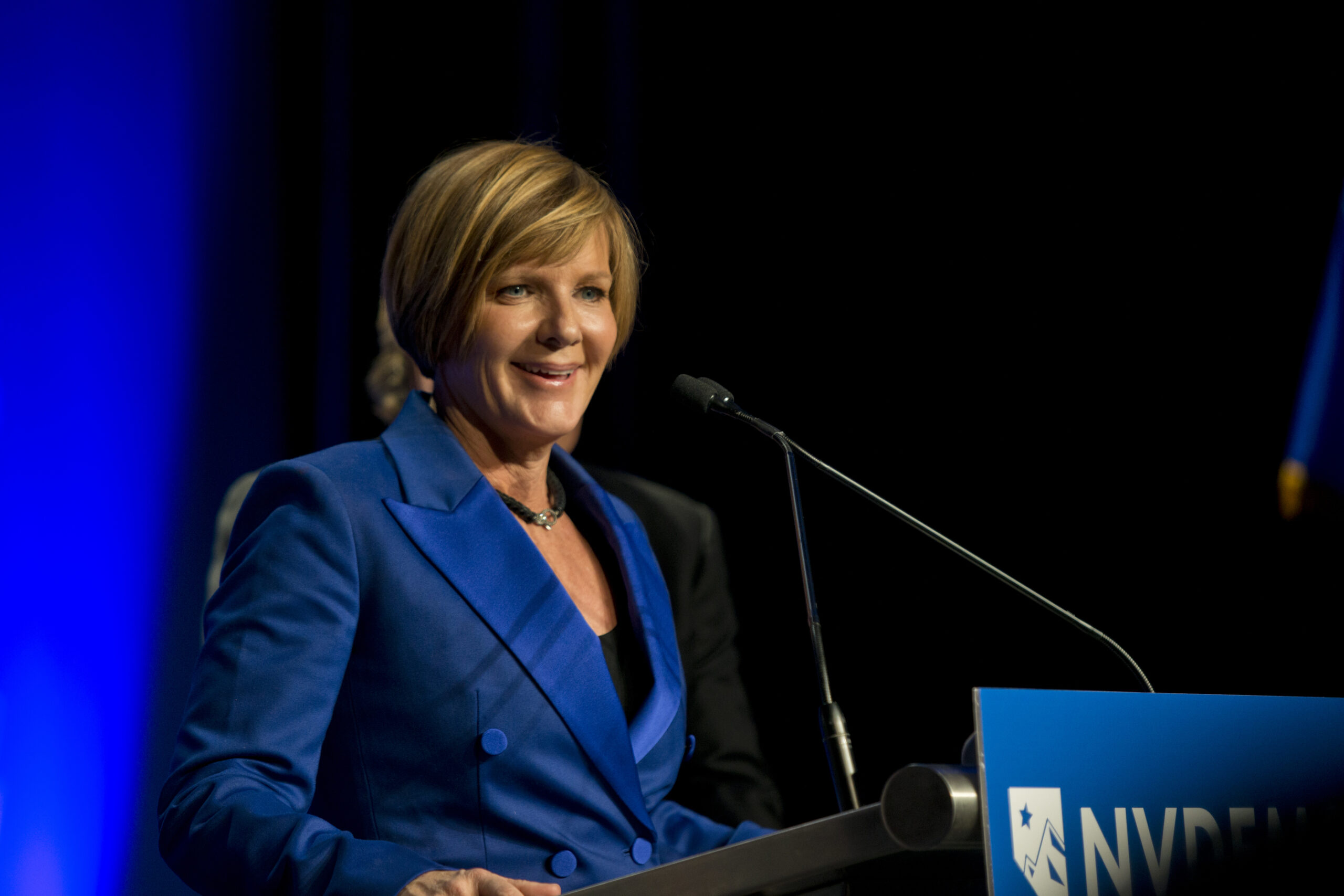 On a sunny March afternoon, dozens of supporters toting campaign signs gathered outside the Clark County Government Center to cheer on Rep. Susie Lee (D-NV) as she filed to run for her third consecutive term representing Nevada's 3rd Congressional District.
Speaking to supporters, Lee said she was running "to defend our democracy."
"What's at stake in this election is really someone who's going to stand up for our community versus someone who believes in 'stop the steal,'" Lee said.
From calling Joe Biden a "fake president" to outright challenging 2020 election results, the majority of Lee's Republican challengers have adopted and campaigned on unsubstantiated conspiracy theories about election fraud.
But Democrats and Republicans alike recognize that Lee's seat is vulnerable. The House Majority PAC, the largest super PAC aiding House Democrats, plans to spend nearly $12 million on TV ads in the Las Vegas market — more than ​in any other media market in the country.
National Republicans see an opportunity for a pickup in left-leaning District 3, even with Democrats holding a nearly 7-point lead over Republicans in voter registration following the November redistricting special session.
The National Republican Congressional Committee (NRCC) is targeting Lee's District 3 as a seat to flip in hopes of retaking control of the House in November — a likely scenario given the historically poor performance of a president's party during midterm elections and President Joe Biden's low approval rating. The Cook Political Report recently moved the District 3 race to a "toss up" rating.
Five Republicans — real estate attorney April Becker, construction company owner John Kovacs, veteran, attorney and engineer Noah Malgeri, former UNLV machine shop manager Clark Bossert and realtor Albert Goldberg — are looking to ride a potential red wave to victory over Lee, despite their minimal political experience. None have ever won an election in Nevada.
Swingy District 3 moved left, but remains risky for Democrats
First created in 2001 following a decennial reapportionment process that gave Nevada its third seat in the House, Congressional District 3 covers the southern tip of Clark County, wrapping around much of the Las Vegas Valley west of Interstate 15 and stretching from the western edge of Henderson through wealthy suburbs in Summerlin.
Following redistricting, the district no longer includes Republican-leaning Boulder City, but stretches farther into the heavily Democratic central area of Las Vegas, including Spring Valley.
Republicans have held the district six out of ten times in its two decades-long history, including for all but one cycle from 2002 to 2016. But the heavily suburban district has shifted blue in recent years.
After a three-term stint as District 3's representative, Republican Joe Heck departed to run for U.S. Senate in 2016. For just the second time, a Democrat won the district that year, as now-Sen. Jacky Rosen (D-NV) narrowly defeated Republican Danny Tarkanian — even as Trump won the district by a slim margin.
Rosen ran for Senate in 2018, creating an opening for Lee — a wealthy philanthropist and education activist — to run. Lee formerly chaired Communities in Schools of Nevada, a nonprofit that seeks to prevent students from dropping out, and previously had ties to the gaming industry through her ex-husband, Dan Lee, president of Full House Resorts.
In 2018, she defeated Tarkanian by 9 points, and then defeated ex-wrestler Republican Dan Rodimer by 3 points in 2020. But the district remained a tight battleground. President Joe Biden topped former President Donald Trump by just 0.2 points among District 3 voters in the 2020 election.
About one year later, the district was altered to favor Democrats during the November redistricting special session, giving Democrats better odds of winning three of the state's four House seats, but also simultaneously increasing the risk that the party could lose those three seats. District 1 Rep. Dina Titus (D-NV) has cursed out her own party for the move, as national observers have cautioned that Nevada could lose its current Democratic advantage among its representatives.
The new lines pulled Democratic voters from deep blue District 1 into District 3 and District 4, bolstering what was a slim, roughly 2-point voter registration advantage in swingy District 3 to a 6.6-point advantage for Democrats, as of April 25. FiveThirtyEight still rates the newly drawn District 3 as the most competitive in Nevada, with a partisan lean of "D+2," a measure of the "difference between how a state or district votes and how the country votes overall."
Lee is facing just one Democratic opponent during the June primary in Randell Hynes, a veteran, software developer and self-described moderate. Hynes has raised only a few thousand dollars through his campaign so far, and ended March with $0 cash on hand. In 2020, Lee won the Democratic primary by 73 points.
Republicans gunning to flip the district red this year have a lot of ground to make up. Lee has consistently led all Nevada congressional candidates in fundraising, bringing in nearly $10 million over the course of her two winning campaigns in District 3. As of the end of March, she has more than $2.1 million in her campaign war chest.
Becker emerges as a front runner
Though none of the Republican candidates in District 3 have held office in the Silver State, Becker has emerged as a front runner in the race, bringing in the most money and earning the backing of the Republican establishment.
Since shifting gears from her failed state Senate campaign to filing her House candidacy in February 2021, Becker has spent the past year racking up major endorsements from national and state Republicans, as well as the backing of the NRCC and the Nevada Republican Party.
Becker's campaign was the only one to decline to answer questions or accept an interview request from The Nevada Independent.
Two months away from the June primary election, Becker has also taken a clear lead in fundraising. Through the end of March, she's raised a little more than $1 million in the 2022 election cycle — about $700,000 more than her closest Republican opponent, Kovacs.
She has also relied on individual contributions — including maximum donations from former gaming mogul Steve Wynn and his wife Andrea, billionaire and media and sports mogul ​​Alex Meruelo and former Sen. John Ensign (R-NV) — far more than Kovacs and Malgeri, who have primarily raised funds through contributions or loans of their personal funds.
Kovacs has loaned his campaign 96 percent ($327,000) of $342,000 he's raised so far, leaving his campaign with about $444,000 in debt at the end of March. Malgeri has similarly self-funded his campaign, personally contributing or loaning 82 percent ($229,000) of the $278,000 he's raised so far.
Kovacs argued that because Becker was the only candidate in the race early last year, "the Republican establishment took notice of her" and "hitched their ride to her."
Despite her lead in the primary race, Becker's $450,000 in cash on hand is about one-fifth the amount in Lee's bank account, and Becker remains far off from her fundraising goal. During an interview with Sam Shad on Nevada Newsmakers in January, Becker said she's hoping to raise $5 million this cycle.
With no publicly available polling, it is unclear how Kovacs, Malgeri and Bossert will stack up to the better-funded and more widely supported Becker.
Attacks range from fierce to dull
Becker has set her sights on November, even as others in the race have sought to undercut her ahead of the primary.
Much of Becker's campaign messaging so far has focused on taking shots at Lee, tying her to House Speaker Nancy Pelosi (D-CA) and "Washington elites." Becker has even described Lee, a member of the bipartisan Problem-Solvers Caucus, as "one of Washington's most radical Democrats" in a fundraising email. (ProgressivePunch, a searchable database of Congressional voting records, rates Lee as the 142nd most progressive House Democrat out of 222 as of early May. FiveThirtyEight lists Lee as one of 200-plus House Democrats to vote with Biden 100 percent of the time.)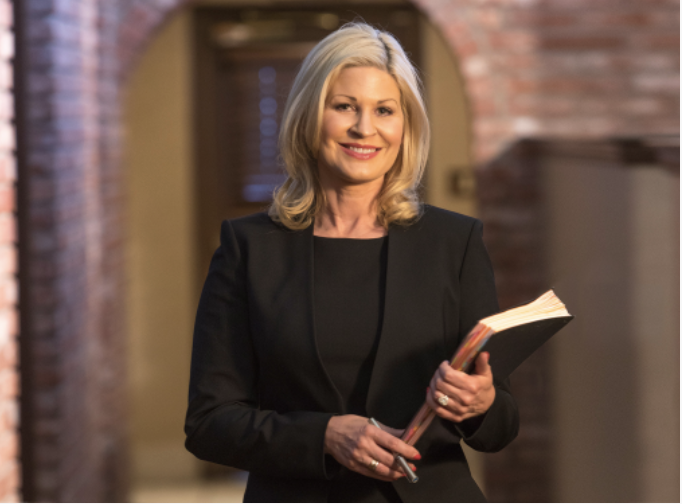 Becker's opponents have commonly iterated a similar message, including Kovacs, who criticized Lee as being unqualified for the job.
"She has no experience in anything, except maybe reading children's books, but that's really about it," he said of Lee in an interview with The Nevada Independent.
But Kovacs has also spent considerable time attacking Becker. Those attacks have varied significantly, from describing Becker as a "RINO" (Republican in name only) to calling her out for celebrating the Chinese Lunar New Year amid "growing tensions revolving around [China's] human rights abuses."
"I at least say what people who are in my party are also saying, who are also disgruntled with what's going on in society, I'm saying that," Kovacs told The Nevada Independent. "I'm not just being vanilla, 'Oh, let's get rid of Nancy Pelosi.'"
Malgeri also distinguished himself from Becker in regards to their relationship with establishment politicians. While Becker received an endorsement from House Minority Leader Kevin McCarthy (R-CA), Malgeri has rebuked McCarthy and "corrupt elites," and even argued the country's capital should be moved from Washington D.C. to a more central location, "such as rural Kansas."
Kovacs described Malgeri as a reasonable and smart conservative, but said he thinks Malgeri is losing voters in the Republican party by going "a little bit over the edge."
Others, including the Democratic Congressional Campaign Committee, have described Malgeri as an extremist. Malgeri acknowledged that himself in March, saying during a speech that he was "identified by the left-wing media as one of the top ten most dangerous candidates in the United States in any race in 2022" — a characterization that has come in part because he said U.S. General Mark Milley should be executed on TV if found guilty of treason.
Malgeri is also an outspoken opponent to abortion. He has characterized abortions as "evil" and argued that the end of federal protections for the practice could give way to "abortion tourism" in Nevada.
Though Bossert has strayed from direct attacks on his opponents, he noted significant differences between himself and the other candidates, saying that they each occupy different lanes. Bossert said that he, unlike his opponents, is well-versed in the perspectives of people on both sides of the aisle, having worked at a university where many employees are left-wing.
He also distinguished himself from the race's top fundraiser, characterizing Becker as "a big-time moderate."
"I don't think she's very viable in terms of being able to win with voters, and that's not a personal attack. But her message didn't stick with me," he said. "What I've heard around the district is that it's not connecting with other folks."
On election security
As Lee has raised the stakes on what the District 3 election means for the future of democracy, Becker and others in the race have followed the state and national trend of echoing false claims of election fraud.
In the weeks following the 2020 election, which saw Becker narrowly lose a race for a state Senate seat, attorneys representing the Republican filed a lawsuit with Clark County, echoing unsubstantiated claims of widespread voter fraud and calling for a new election.
Though a district court judge denied Becker's request, citing a lack of evidence, she has continued to push for voter ID and banning ballot harvesting, and others in the race have sounded the alarm on voter fraud — despite the secretary of state finding no evidence of widespread fraud.
Malgeri has described Biden as a "fake president" and even pushed for his impeachment, while Bossert has claimed the 2020 election was "fraught with tens of millions of credible reports of substantial election irregularities." 
Kovacs is the only one in the group to acknowledge that Biden legitimately defeated Trump in the 2020 election, but raised issues with mail-in voting and said he felt recent voting changes tilted the playing field in Democrats' favor. Kovacs also established his own online "election integrity center," supporting voter ID and opposing mail-in voting and same-day registration.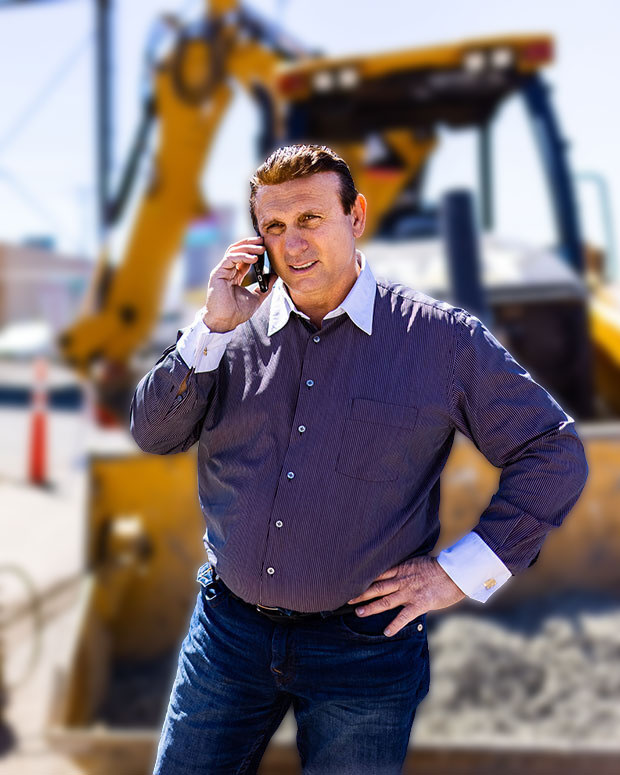 On the issues
Alongside the topic of election security, the candidates have found some common ground on a number of issues, pushing back against critical race theory and illegal immigration and largely arguing for energy independence as a response to surging gas prices. But their campaigns have had significantly different messaging throughout the early stages of the election cycle.
Amid her anti-Pelosi, flip-the-House-red rhetoric, Becker has also railed against high gas prices and the current state of the economy, highlighting an "out of control" 40-year high inflation rate.
Becker is also a supporter of school choice and building a wall along the country's southern border. Some of her other priorities include "honoring our veterans," "keeping our promises to seniors" and "solving our homelessness crisis," according to her campaign website.
Malgeri, a political firebrand and former U.S. Army lawyer, said he was running to disrupt the country's "descent into authoritarianism," and he has embraced radical positions on a number of issues.
On his campaign website, Malgeri argues in favor of several "policy ideas" that include defunding Planned Parenthood to end what he describes as the "barbaric practice of abortion," abolishing the U.S. Department of Education in an effort to stop the "poisoning of young minds" and defunding National Public Radio, which Malgeri describes as a "publicly funded Marxist propaganda outlet."
As a "civil libertarian," he has also denounced D.C. elites and global authoritarianism, arguing for the need to clean up corruption in the federal government and stop the threat of China — which he said created COVID to cripple the American economy (an unproven conspiracy theory).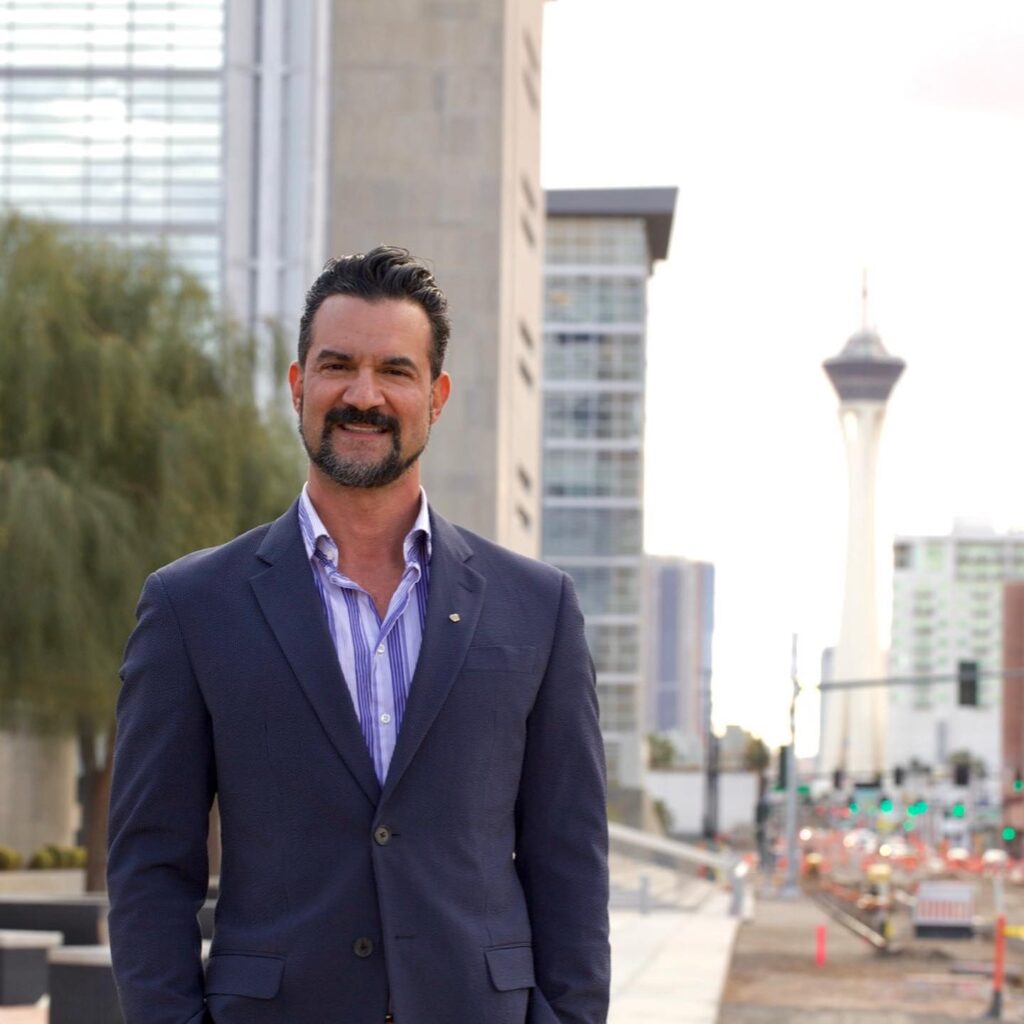 Kovacs, meanwhile, has pitched himself as a "principled conservative" aiming to fix incompetency in Congress. He said his desire to serve in the House was simply to "fix something that's broken and then pass the baton."
Along with his focus on ensuring that elections are secure, Kovacs has said that action is needed to address the water shortage and Lake Mead reaching an all-time low level, including modernizing the region's water infrastructure.
Kovacs is also a proponent of completing the southern border wall and opponent of defunding the police, and he said that the country has lost energy independence under the Biden administration, specifically through the end of the Keystone Pipeline project, which Biden halted via executive order amid climate activists' concerns about the environmental impacts of the pipeline.
Bossert placed a significant focus on the current economic situation.
"Inflation is always a regressive tax on the middle class, through the theft and debasement of our currency," he said. "We totally got gutted as the American middle class. That's on Susie [Lee]."
Bossert pointed to climate change as one issue he thinks he differs from the other candidates on, arguing in favor of nuclear energy and environmental stewardship, though he noted he doesn't believe there is a "climate catastrophe at all."
Bossert is also staunchly anti-abortion, joining Malgeri as an outspoken opponent of the practice, and arguing that "we need to rise up as a nation in solidarity with the unborn." Becker and Kovacs have comparatively placed little focus on the issue.
Though the Republicans in the race have found some common ground on popular GOP issues, including support for Second Amendment rights and opposition to big government spending, the differences between each could result in significantly different representation for the voters in District 3.
Registered voters in Clark County can weigh in on the District 3 race during the primary on Election Day, June 14, or through mail ballots and in-person early voting beginning May 28.
To stay informed during election season, click here for The Nevada Independent's election coverage.
Featured Videos
Comment Policy (updated 4/20/2021): Please keep your comments civil. We reserve the right to delete comments or ban users who engage in personal attacks, use an excess of profanity, make verifiably false statements or are otherwise nasty. Comments that contain links must be approved by admin.