Supporters gathered around Nevada Treasurer Dan Schwartz while he announced his candidacy for governor during the Nevada Republican Men's Club luncheon at Bali Hai golf course on Monday, Sept. 4, 2017. Photo by Jeff Scheid.
State Treasurer Dan Schwartz has lobbed a new attack at his Republican gubernatorial primary opponent, saying Attorney General Adam Laxalt is discouraging a City of Reno lawsuit against opioid manufacturers while taking thousands of dollars in campaign contributions from those companies.
Schwartz's campaign cited $7,500 in donations to Laxalt from Pfizer, maker of the extended-release opioid Embeda, from 2014 through 2016. Laxalt also received $2,750 from Purdue Pharma, maker of the powerful painkiller Oxycontin that has taken the brunt of criticism in the fight against opioid abuse.
"Nevada has the fourth highest rate of drug overdose deaths in the United States," Schwartz said in a statement provided to The Nevada Independent. "Our community needs to come together to fight this epidemic. Adam is being driven by campaign donations from the pharmaceutical industry and that's just plain wrong."
Laxalt's campaign did not respond to a request for comment.
The donations from the two companies are less than 1 percent of the total contributions Laxalt has received during his four-year political career in Nevada. It's also small relative to what pharmaceutical companies gave to state legislators overall — nearly $128,000 during the 2016 campaign cycle, primarily to Democratic lawmakers who were in the majority last session.
But the volley is part of a key Schwartz campaign theme that appears on a new anti-Laxalt website paid for by Schwartz's campaign — that Laxalt is beholden to casino owners, lobbyists and other donors.
Schwartz, who is independently wealthy from a career in finance, put more than $644,000 of his own money into his successful treasurer bid, which accounted for 89 percent of his contributions that cycle. Laxalt's only donation to his campaign was for $20 in January 2014, according to campaign finance records.
Schwartz has told the Independent that he is willing to put about $500,000 of his own money into the primary.
Reno Mayor Hillary Schieve and Laxalt have engaged in a steady back and forth over the past week on whether the City of Reno should individually file a lawsuit against opioid manufacturers.
The attorney general privately contacted Schieve last week and asked her to drop the proposed lawsuit, saying it would interfere with the state's involvement and possible settlement from a 41-state investigation into several pharmaceutical opioid manufacturers.
Schieve, undeterred, sent a letter to Laxalt asking for additional context and reasons as to why the city shouldn't file the suit, and asked a Las Vegas trial attorney — Peter Wetherall— to present to the Reno City Council last week on options the city could take in hiring a private law firm to file a suit against various opioid manufacturers.
Laxalt, in return, sent a 4-page letter to Schieve along with state Consumer Advocate Ernest Figueroa asking her to drop the suit, stating that only Nevada's attorney general has the right to bring a suit under state deceptive trading practice law and that the presence of two lawsuits could interfere with either the larger case or the application of settlement funds.
In a response sent Monday, Schieve blamed Laxalt for pitting "Nevadans against Nevadans," and said the city's suit would be complementary to whatever efforts the state undertakes and that the city could be able to create more leverage through the use of private counsel compared to the attorney general's office.
Schwartz, who is considered the underdog in the race, said he supports the city's efforts in the lawsuit.
"In the midst of this epidemic I support anything thing we can do to stop it," he said in a statement.
INDY FAST FACTS
Dan Schwartz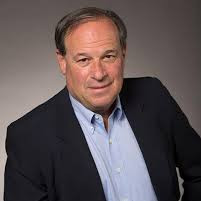 Job:
 State treasurer
Party:
Republican
In current office:
2015-present
Birthdate:
July 28, 1950
Education:
Princeton University (B.A.) Columbia University (M.B.A.) Boston University (J.D.)
Other public offices held: 
None
Total donations:
$1,297,546 (9/16/13-5/30/18)
Top donors:
Dan Schwartz $1,000,353 Pritzker (Anthony, Karen, Jenny) $20,603 Schwartz (Stephen, Yanan, Dana) $15,000
INDY FAST FACTS
Adam Laxalt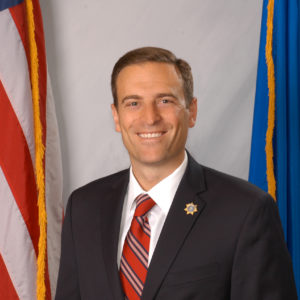 Job:
 Nevada State Attorney General
Party:
Republican
In current office:
2015-present
Birthdate:
August 31, 1978
Education:
Georgetown University (B.A.) Georgetown University Law Center (J.D.)
Other public offices held:
None
Total donations:
$8,262,050 (1/08/14 - 6/07/18)
Top donors:
Station Casinos/Zuffa/Fertitta $208,500 Las Vegas Sands $75,000 Marnell Properties LLC $42,500 Starpoint Resort Group/Partners $40,000 MGM Resorts $35,000