Indy 2020: Addresses to the Painters convention, battle for Culinary show #LaborMatters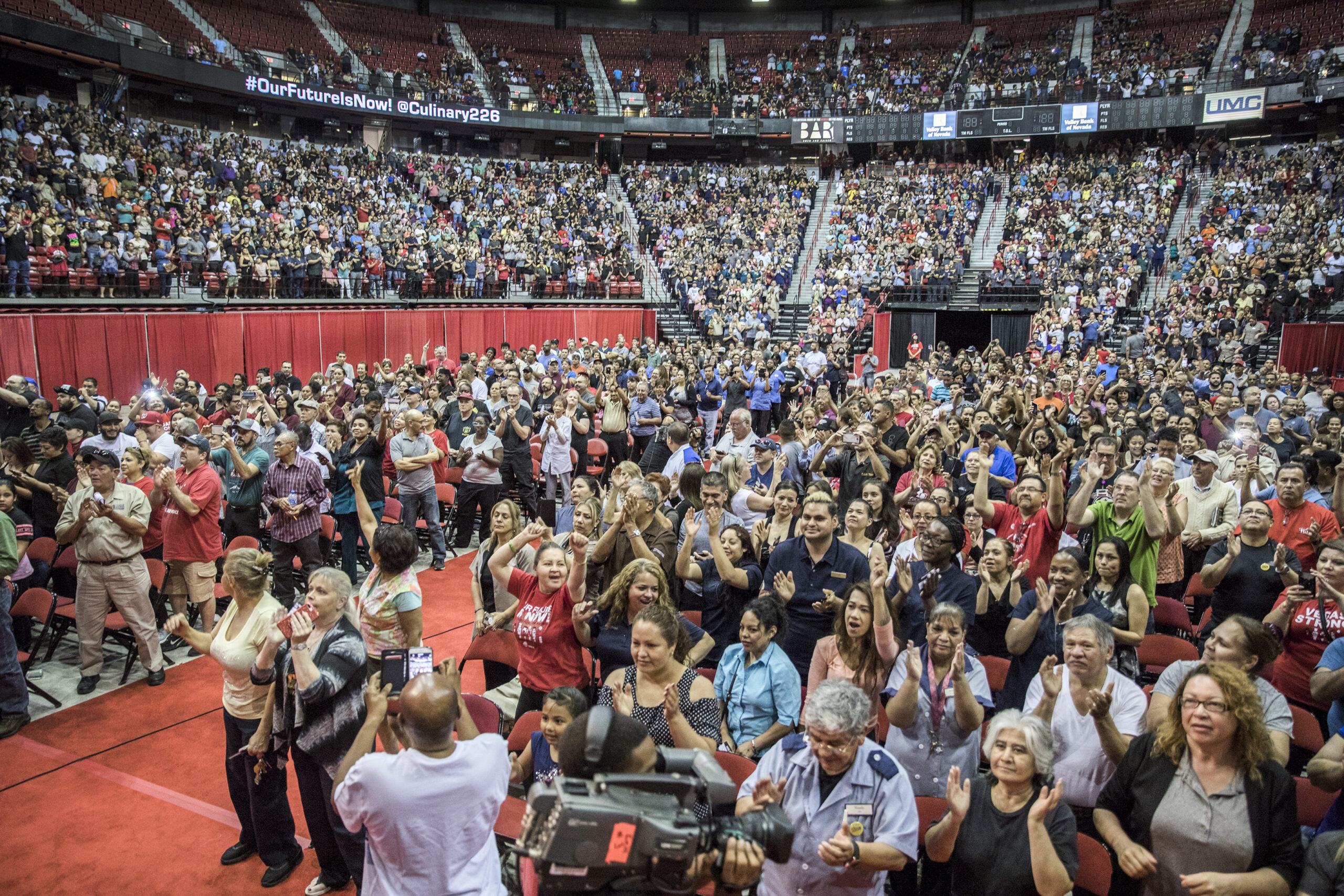 Your Nevada 2020 election newsletter. Please read, forward and subscribe.
Good morning, and welcome to the second installment of Indy 2020, a biweekly newsletter focused on the 2020 presidential election in Nevada. (If you missed the first one, you can read it here.) Tell your friends. Tell shoppers at the grocery store. Tell people at the dog park and… wherever it is you cat people hang out. (Cat cafes?) Subscribe here. It'll be peachy.
It has been a slow(er) couple of weeks here in the Silver State — only one candidate visited, though several more did so virtually — which is good because I traded Paradise, Nevada for a different kind of paradise. I disappointingly did not run into Hawaii Rep. Tulsi Gabbard, who is on active duty in Indonesia for the next two weeks, but have returned refreshed and relaxed. There are 186 days until Nevada's Feb. 22, 2020 Democratic caucuses. Seize the day, gather ye rosebuds while ye may.
Please reach out to me with any tips, story ideas, comments, suggestions, or your favorite TikToks at [email protected].
Without further ado, a download of the recent 2020 happenings in Nevada.
ON THE INDY
School may have started but not at Spanish Camp Kamala: The program, announced last week by California Sen. Kamala Harris's campaign, is an expansion of an English-language program Team Kamala says has trained 16,000 volunteers. Participants of the Spanish iteration will learn the same things as their English counterparts, including how to organize in their community and lead their precincts come Caucus Day. 
On the importance of the Latino vote to winning Nevada, Harris senior adviser Emmy Ruiz told my colleague Luz Gray in an interview that "no podemos ganar sin ellos" — "we can't win without them" — which isn't so much a telegraph of campaign strategy as it is of an immutable mathematical reality in the Silver State, where 29 percent of the population is Latino.
Paint the town blue: Minnesota Sen. Amy Klobuchar was the only 2020 presidential hopeful to attend the annual International Union of Painters and Allied Trades convention at Caesars Palace in person. She spent much of her speech promoting infrastructure expansion, the Las Vegas Review Journal's Rory Appleton reported. (Appleton said Klobuchar told him in an interview that she is "being cautious with her $7 million war chest" by way of explaining her lack of Nevada staffers, but that she "plans to announce statewide hires soon.")
Other virtual attendees of the convention: Vermont Sen. Bernie Sanders, Massachusetts Sen. Elizabeth Warren, South Bend Mayor Pete Buttigieg and New Jersey Sen. Cory Booker. Georgia Democrat Stacey Abrams also attended the convention, where she unveiled her new anti-voter suppression initiative, Fair Fight 2020. My colleague Jackie Valley has more.
Culinary Twitter love: Sanders ignited a wave of Democratic presidential candidates taking to Twitter to call on the Palms Casino to negotiate with union workers. The unionization effort represents the latest battle for the politically powerful Culinary Union, which has been engaged in a yearslong effort to unionize Station Casinos properties in Nevada. 
The day after the Sanders tweet, Buttigieg piled on with his support on Twitter and, in the days after that, Harris and Massachusetts Rep. Seth Moulton did too. (Former Housing and Urban Development Secretary Julian Castro also tweeted his support more generally for Culinary's parent union, UNITE HERE, though he tweeted a video in support for Culinary workers in July.)
Warren in a video told workers to "keep the pressure on" and that she stands "shoulder to shoulder" with them. (She first tweeted her support for the workers in March.) Others who have previously tweeted support for the union: Booker, Klobuchar, and former Texas Rep. Beto O'Rourke.
The surrogates come out: California Rep. Ted Lieu and California Secretary of State Alex Padilla were here on Aug. 8 and 9, respectively, for Harris. Lieu hosted a veterans roundtable and APIA community luncheon, while Padilla hosted a house party in East Las Vegas and met with CHISPA activists.
The offices, they have opened: Team Warren opened five field offices two weekends ago in Summerlin, Henderson, North Las Vegas, East Last Vegas and Reno. Notable attendees: Assemblywoman Shea Backus in Summerlin; Assemblywoman Heidi Swank in East Las Vegas; former state Sen. Sheila Leslie and Controller Catherine Byrne in Reno; former state Sen. Joe Neal in North Las Vegas; and Clark County School District Trustee Linda Cavazos in Henderson. That brings the campaign's total number of offices in Nevada up to six, including the team's Las Vegas headquarters. 
Sanders opened two offices — in Southwest Las Vegas and Reno — the same weekend, bringing his office total to six. Booker's team also formally opened its first office in Las Vegas on Wednesday. (His campaign manager, Addisu Demissie, was there, as was his mom, who lives in Las Vegas.) Vice President Joe Biden's campaign tells me they have additional field offices opening soon in the North and the South and a main Northern Nevada office in Reno.
Downward dog for Warren: Team Warren is hosting a series of nontraditional campaign events including political happy hours, a "Knock Down the House" movie night, a girls night wine-down mixer and phone bank, a book club, a yoga session, picnics to "plant plants and discuss plans" and taco-making sessions.
Team Trump news: The Trump Victory Committee and the Nevada Republican Party are hosting an economic roundtable at Ping Pang Pong in Las Vegas on Tuesday as part of a nationwide "Open for Business Tour." Former Attorney General Adam Laxalt will be there, as will Nevada GOP Chairman Michael McDonald. A long list of current and former Team Trump folks — including acting chief of staff Mick Mulvaney — will also speak at Laxalt's annual Basque Fry in Gardnerville in September.
CAMPAIGN NUGGETS
Staffing changes
Castro has brought on Benjamin Challinor as his Nevada organizing director. Challinor was most recently chief of staff for Senate Majority Leader Nicole Cannizzaro, managed state Sen. Julia Ratti's campaign and worked for Hillary for America in Reno in 2016.
Biden's campaign has hired Kayla Johnson as its Nevada digital director and Palak Iyer as its Nevada training director. Team Biden has also brought on a regional campus organizing director.

Team

Buttigieg

tells me the South Bend mayor now has 25 staff members on the ground and counting, including 18 organizers, four senior staffers, and five mid-level managers. 
Early endorsements
It's been rather quiet in endorsement land. (Booker was endorsed on Monday by Patricia Gallimore, former president of the Reno-Sparks NAACP.) But remember: It's still early.
Upcoming visits
Booker, Klobuchar, Harris, Castro and New York Mayor Bill de Blasio

will speak at the AFL-CIO convention next week on Aug. 28 and 29 at the Flamingo. (Castro will also be here on Aug. 26 and 27 for other, unspecified events.) I'm told the Nevada AFL-CIO is working with a few more candidates interested in speaking and that the lineup should be finalized soon.

Biden

is slated to return to Nevada on Sept. 27.

Giffords and March for Our Lives have now gotten 14 candidates confirmed to speak at their gun safety forum on Oct. 2, one day after the two-year anniversary of the Route 91 Harvest Festival shooting in Las Vegas. Those attending include

Biden, Sanders, Booker, Buttigieg, Harris, Klobuchar, O'Rourke, Warren, entrepreneur Andrew Yang, Castro, New York Sen. Kirsten Gillibrand, Washington Gov. Jay Inslee, billionaire Tom Steyer, and self-help author Marianne Williamson.

For all the details, keep your eye on our

2020 Candidate Tracker

.
DOWN BALLOT NEWS
Blue, blue everywhere, but there was none to drink: Democrat Clint Koble is taking another stab at Republican Rep. Mark Amodei's Northern Nevada seat. Koble lost by more than 16 percentage points to Amodei in 2018 in spite of the blue wave. Indytern Taylor Avery has more.
OTHER REQUIRED READING
How Nevada's virtual caucus is supposed to work (Las Vegas Sun)
Democratic presidential hopefuls on the housing crisis (RGJ)
#WeDon'tMatterPartOne (FiveThirtyEight)
#WeDon'tMatterPartTwo (FiveThirtyEight)
Update 8-20-19 at 8:37 a.m.: This article has been updated to reflect the fact that Emmy Ruiz's title is senior adviser to California Sen. Kamala Harris's campaign.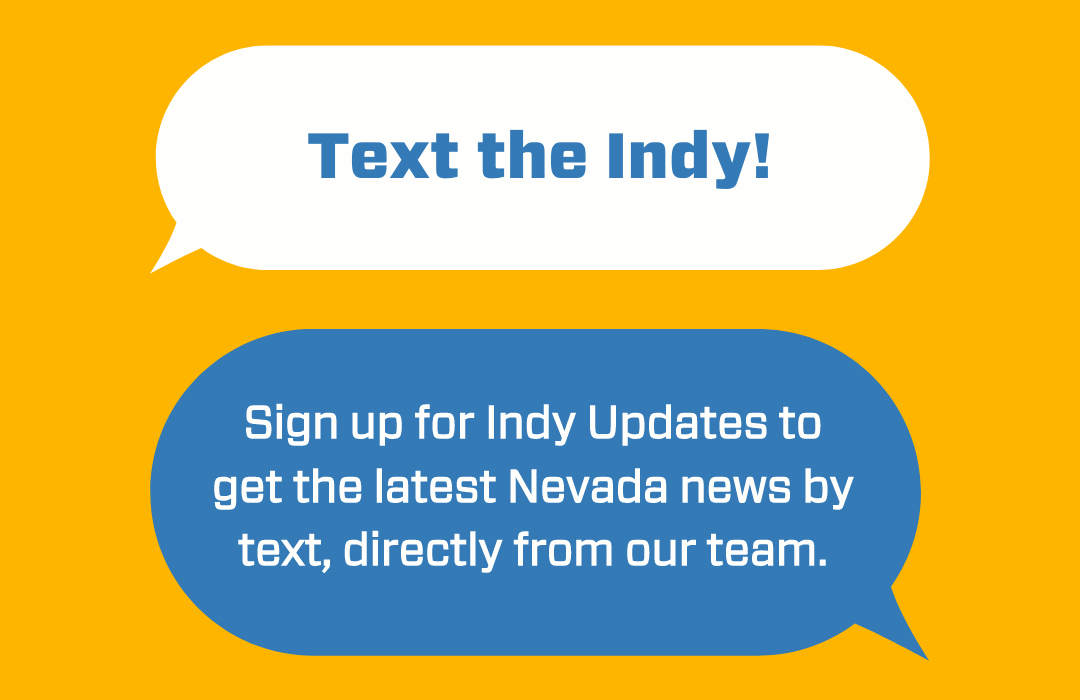 Featured Videos
Comment Policy (updated 4/20/2021): Please keep your comments civil. We reserve the right to delete comments or ban users who engage in personal attacks, use an excess of profanity, make verifiably false statements or are otherwise nasty. Comments that contain links must be approved by admin.