Indy Gaming: Boyd expands nationally; Red Rock focused on Southern Nevada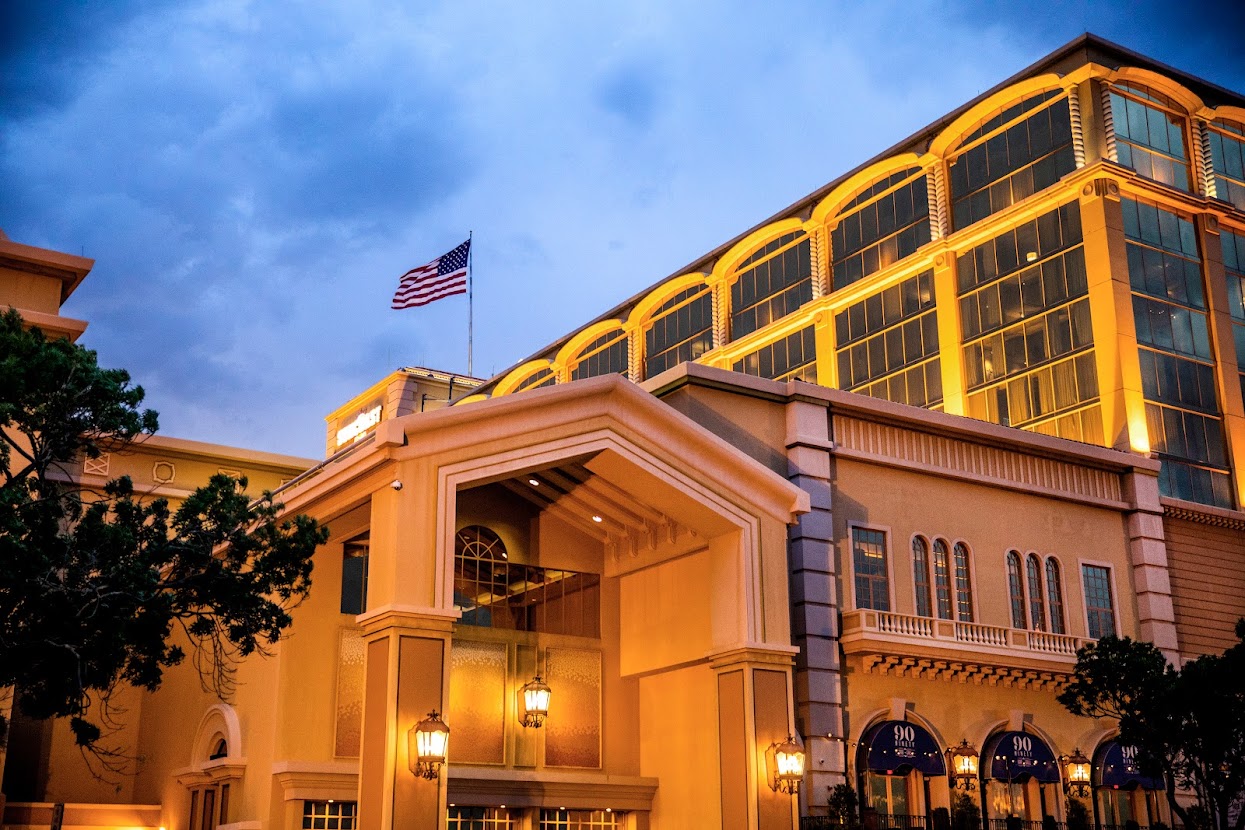 Good morning, and welcome to the Indy Gaming newsletter, a weekly look at gaming matters nationally and internationally and how the events tie back to Nevada.
If a colleague or associate emailed this newsletter to you, please click here to sign up and receive your own copy of Indy Gaming in your inbox. - Howard Stutz
---
If Boyd Gaming has designs on expanding its Las Vegas footprint, CEO Keith Smith is keeping it quiet.
"Are you looking for me to slip up and give you a scoop?" Smith said in an interview last week following the company's third-quarter earnings call. "When we have something to talk about, I'll tell you."
Boyd's Southern Nevada holdings cover nine casinos, including three downtown, and properties in the valley's populated areas, including the eastside, near the Strip, North Las Vegas and Summerlin. The company's Eastside Cannery casino remains closed.
"There are always opportunities and we are always looking for ways to expand," Smith said. "We obviously have great competence in Las Vegas."
The approach is different for Red Rock Resorts. The company, Boyd's largest competitor in the neighborhood casino market, has visions of doubling its footprint in the Las Vegas Valley by 2030. Red Rock, the corporate parent of operator Station Casinos, owns 630 acres of developable land across Southern Nevada.
For now, the under-construction $750 million Durango Station in southwestern Las Vegas, near the 215 Beltway, is the focus. It's scheduled to open late next year.
But Red Rock CFO Stephen Cootey told analysts on the company's third-quarter conference call last week that sites in the Henderson community of Inspirada and Sky Canyon in northwest Las Vegas are moving "through the planning entitlement and zoning processes."
Red Rock plans to sell nearly 190 acres around the Las Vegas Valley, including the sites of the two closed Fiesta casinos in Henderson and North Las Vegas and the demolished Texas Station in North Las Vegas.
"All those properties have interested buyers that we're in discussion with at this time," Red Rock Resorts President Scott Kreeger said.
In the third quarter, Red Rock reported revenue of $414.4 million from its Las Vegas resorts.
While Red Rock is ensconced in Southern Nevada, Boyd operates 20 regional properties in 10 states, including the recently opened Sky River Casino near Sacramento, California, for Wilton Rancheria Tribe.
In the third quarter, almost 69 percent of the company's $877 million in revenue came from markets away from Nevada. In Louisiana, Boyd is in the process of building a land-based facility for the Treasure Chest Casino outside of New Orleans, which will increase the scope of the gaming floor.
Boyd Gaming is also looking to expand its presence in the legal online gaming market, where it has internet casinos in Pennsylvania and New Jersey.
The company closed its $170 million purchase of Pala Interactive on Tuesday. Pala has two revenue streams: a business that provides an online gaming platform to casino operators in legal markets, and an online casino site the company operates in New Jersey.
"This is a profitable business that we bought, so it has an existing base built into it," Smith said.
Online casinos are legal in six states. Indiana, where Boyd operates the Belterra and Blue Chip casinos, is expected to consider internet gaming legislation next year.
"Many states have talked about it. It doesn't feel like this will have the same cadence as the sports betting rollout," Smith said of the activity that is now operational in 31 states and Washington, D.C.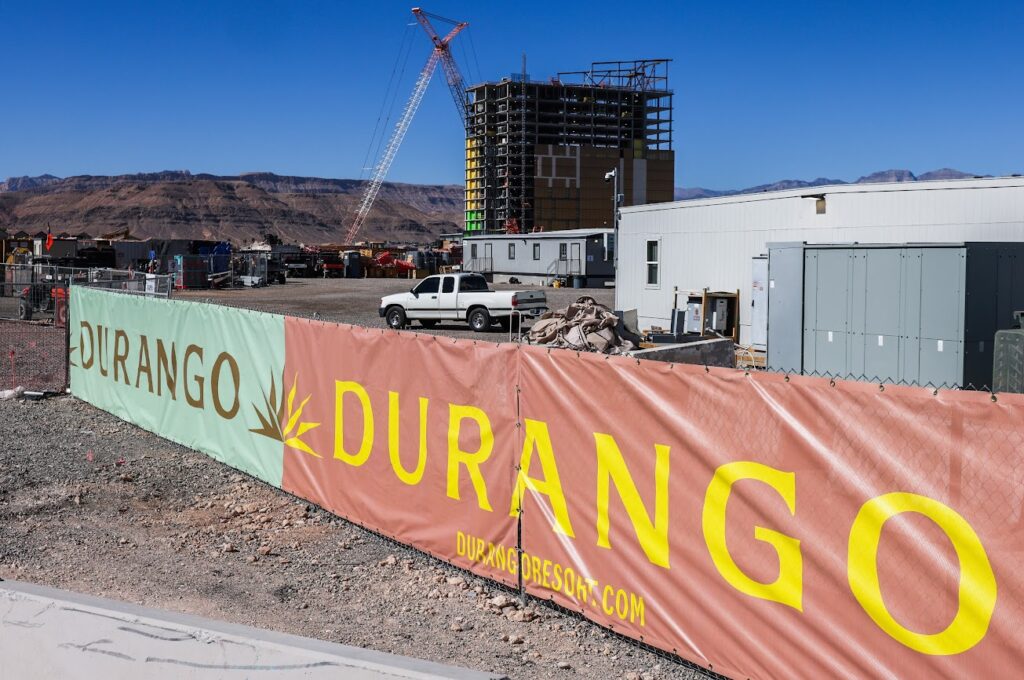 Boyd owns 5 percent of sports betting operator FanDuel and expects to generate $30 million in annual cash flow from its partnership with the company in eight states. FanDuel is in the process of rebranding downtown Fremont's sportsbook, but the facility will still be operated by Boyd.
The company's newest revenue stream comes from the $500 million Sky River, a casino-only property that takes up part of 35 acres in Elk Grove, a suburb of California's capital city. Boyd owns an adjacent 65 acres, which could accommodate an expansion into a resort-style destination.
"We need to settle in and manage the business," Smith said. "We will then determine what the next phase is."
Boyd expects to make between $25 million to $30 million annually in management fees from Sky River. Smith suggested the company might break out its management fees from SkyRiver and its online gaming revenue – both of which are bundled with revenue from the properties outside of Nevada – as a way of providing more transparency about the company's revenue stream.
Stifel Financial gaming analyst Steven Wieczynski said some investors might "yawn" at Boyd's "consistent operating results" and wonder how much more the company can achieve.
"Boring could and should be viewed as a good thing in this current uncertain macro environment," Wieczynski wrote in a post-earnings research note. "Boyd continues to churn out healthy operating metrics and strong free cash flow which is being directed back to shareholders at a rapid pace."
Oddly, Boyd is operating in California's Indian casino market while Red Rock, the first Nevada casino company to operate in California, is on the sidelines.
Red Rock, which ran the Thunder Valley and Gratton resorts under since-expired seven-year management contracts, hopes to build a $350 million to $400 million off-reservation gaming project with the North Fork Rancheria of Mono Indians near Fresno. But that project has been tied up in legal maneuverings for 19 years.
The company said there is one pending court challenge in California left to resolve.
---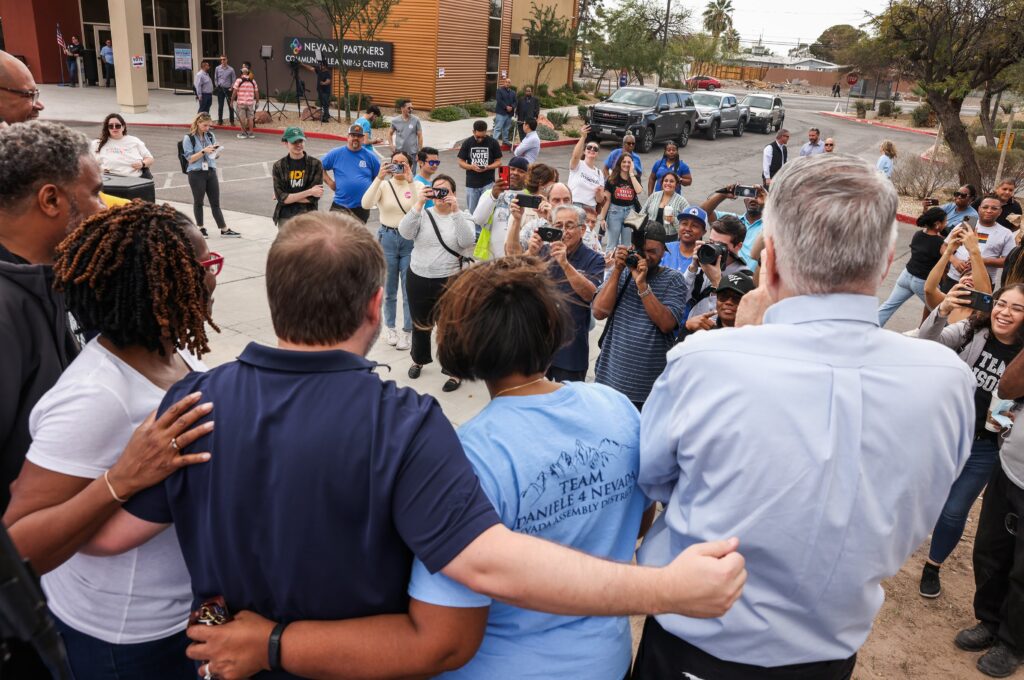 Resort Association PAC backs 17 candidates, 'isn't going away'
Undeterred by the losses of three of their endorsed and financially backed candidates in the primary election in June, the gaming industry's leading trade group is pressing ahead with its involvement in Nevada's down-ballot legislative races.
The Nevada Resort PAC, which has raised more than $2.35 million throughout 2022, gave $155,000 in campaign contributions to 17 Assembly candidates for the primary and general election, according to its third quarter contribution and expenditure report filed with the secretary of state's office. The third quarter covers the months of July, August and September.
The PAC contributed a maximum of $10,000 to five Republicans and nine Democrats seeking election to the Assembly.
Three candidates backed by the PAC who lost in the primary – two Democrats seeking to knock out incumbents and one Republican – each received $5,000 in contributions. Three non-incumbents who won their primary elections – Republican Burt Gurr and Democrats Angie Taylor and Max Carter – received $5,000 contributions in April and another $5,000 for the general election.
The political action committee had nearly $360,000 left in the bank as of Oct. 15, but R&R Partners CEO Billy Vassiliadis, the resort association's longtime lobbyist, said much of the leftover money had been donated to other legislative candidates in the weeks leading up to Tuesday's election.
Those contributions will be listed on the group's final report, which is due on Jan. 15.
"We covered the candidates that we thought deserved support," Vassiliadis said. "We said before, this group isn't going away."
In announcing the PAC's formation in January, the Resort Association said its membership of nearly 80 casinos statewide wanted to "recruit, assess, endorse, and elect state legislative candidates in 2022."
The Strip's three largest casino operators combined for nearly $1 million of the $2.35 million raised by the political action committee, which didn't announce any additional donations in its most recent report.
Vassiliadis said the Resort Association "didn't know exactly what to expect" heading into the election, but followed the process the group laid out in interviewing candidates.
"It wasn't as intense as what we had expected," Vassiliadis said. "There were either uncompetitive primaries or there were districts we thought we would need to get involved in where there didn't appear to be a difficult race."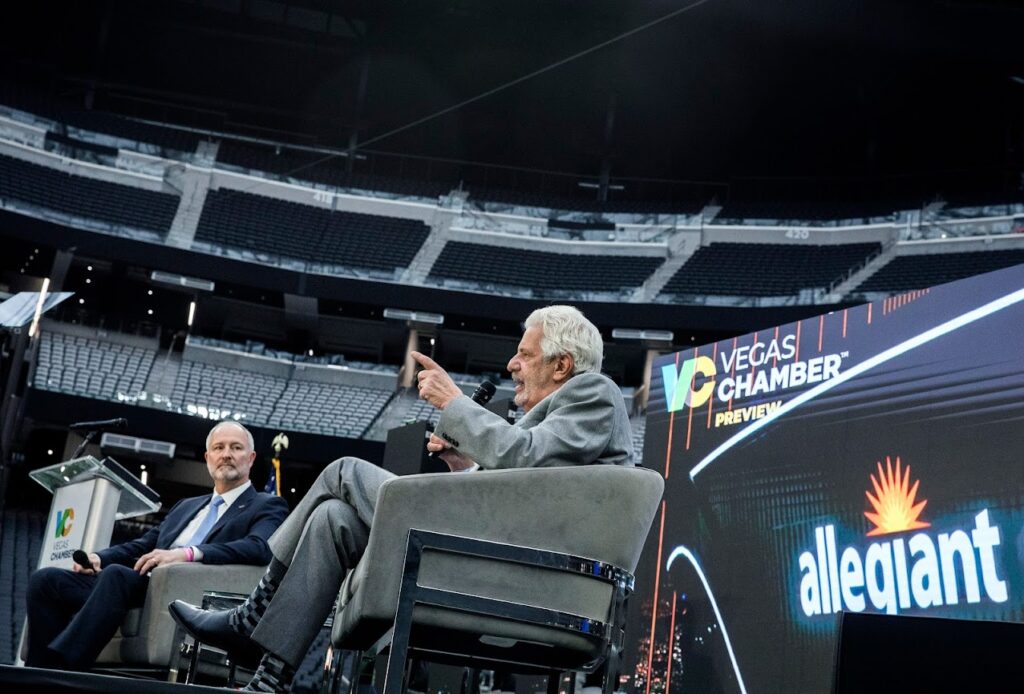 With gaming tax revenue increasing as casinos head toward a second straight record-breaking year, Vassiliadis expects a lawmaker might seek an increase in the state's gaming tax, which is currently at 6.75 percent on the state's largest casinos.
"I think every session someone has an idea," Vassiliadis said. "In part, the revenue is so significant coming from (the industry) right now, it's not really a concern." He noted that gaming companies are still recovering from steep losses in 2020, and said gaming is heading into "uncertain times."
From the $2.35 million in contributions, the Resort Association PAC donated more than $1.5 million to another PAC, Nevada Rising, according to the July and October reports. Nevada Rising spent most of the money raised on advertisements or consultants.
More than $300,000 was spent on consultants, including $274,380 paid to Benenson Strategy Group, a Denver-based market research and consultancy firm.
In addition to Gurr, the PAC made $10,000 contributions to Republican Assembly incumbents Melissa Hardy, Gregory Hafen and Heidi Kasama as well as Republican candidate Tiffany Jones.
Democrats supported by the PAC with $10,000 contributions include Assembly incumbents Sandra Jauegui, Danielle Monroe-Moreno, Rochelle Nguyen and Howard Watts, as well as Democratic candidates Shea Backus, Erica Mosca, Taylor and Carter. Assemblyman Steven Yeager received a donation of $10,000 on Feb. 25, though he was unopposed in the June primary.
---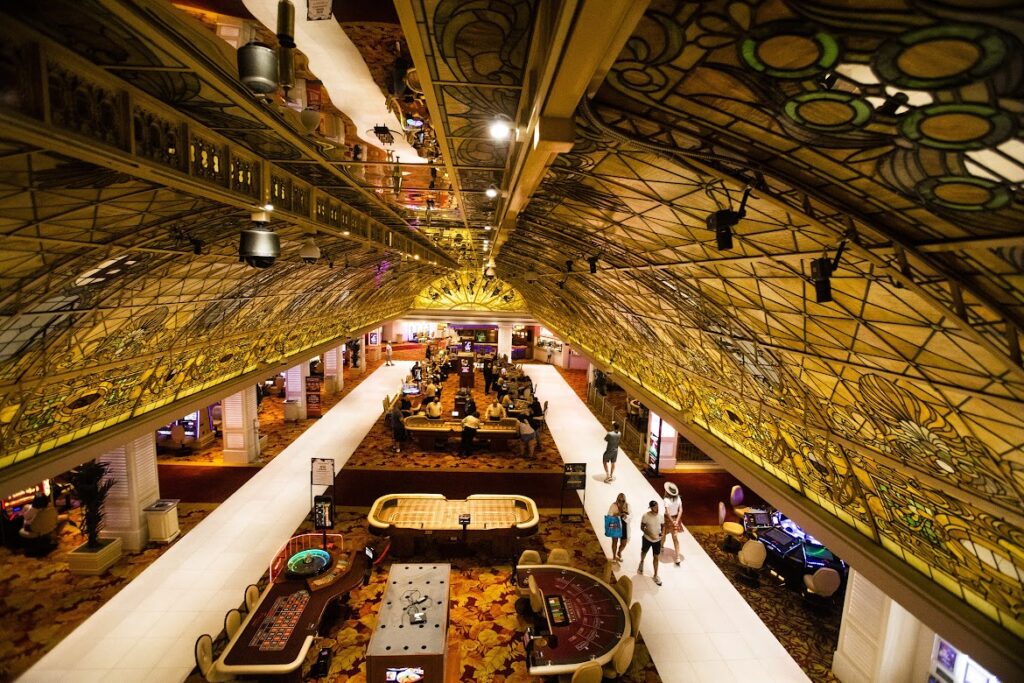 Fitch predicts gaming revenue decline in 2023 for Strip casinos
Even as Las Vegas Strip casinos close in on a second straight year of record-breaking gaming revenue, Fitch Ratings Service cautioned that 2023 might not be as lucrative.
Following last month's Global Gaming Expo, Fitch issued an analysis predicting gaming markets across the U.S. would experience revenue declines between 5 to 15 percent in 2023.
The investor advisory service said it expected gaming markets that quickly exceeded pre-pandemic annual revenue totals from 2019, such as the Strip, would see declines on the higher end of the scale.
"This outlook, coupled with challenging capital markets access and a potential recession in the U.S., were key themes highlighted by many financial service-related panelists," Fitch gaming analyst Colin Mansfield wrote in an Oct. 21 research note after attending several of the G2E educational sessions.
Gaming industry operators, he wrote, expressed that few material cracks have formed in casino revenue figures, "despite inflationary pressures."
Last week, the Nevada Gaming Control Board said Strip casinos have collected $6.1 billion in revenue through September. The figure is 22.7 percent ahead of revenue collected through the first nine months of 2021, a year that saw a record $7.07 billion in gaming revenue.
Strip gaming revenue in 2020 – which included a 78-day shutdown of casinos and health and safety operating restrictions – fell to $3.73 billion, the lowest annual total since 1996. In 2019, Strip casinos collected almost $6.6 billion in gaming revenue.
Fitch analysts in 2020 wrongly predicted the Strip would experience a slower pandemic recovery than regional gaming jurisdictions. It would be well into 2024, analysts said at the time, before the nation's largest casino market would see pre-pandemic revenue figures.
Mansfield noted the large crowds at G2E, which organizers said was an estimated 25,000, nearly double the attendance of last year's scaled-down version of the tradeshow and conference.
Last week, the Las Vegas Convention and Visitors Authority said September had the highest-ever average daily hotel rates of $187 a night. Fitch believes economic headwinds will lead to a reduction in leisure travel, but an expected boost in the Las Vegas convention business "will help offset" a slowdown in other visitation categories.
"The normalization of convention attendance positions the city well to absorb an anticipated pullback in the current, strong leisure demand," Mansfield said.
Even if gaming revenue tails off in 2023, Mansfield believes operators "are in good shape to weather a pullback," citing "lower balance sheet leverage, good free cash flow, higher margins" and maturity debts that were extended due to capital market access during the pandemic.
Mergers and acquisitions for major casino operators are also on track to be the lowest since 2014," Mansfield said. Currently, the largest deal pending in Nevada is Hard Rock Entertainment's $1 billion acquisition of The Mirage.
---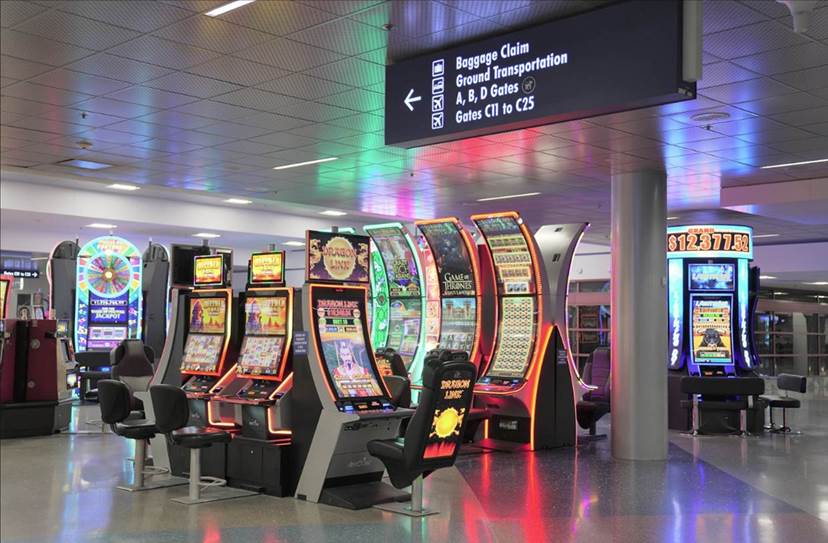 Reid Airport slot operations have produced $1 billion
South Point Casino owner Michael Gaughan has operated the slot machine concession at Harry Reid International Airport for 36 years under a contract with the Clark County Department of Aviation.
As the airport expanded over the past three decades, Gaughan has added both games and staff.
Today, the 1,430 slot machines throughout the airport rival the gaming at small Strip resorts. The owner of the South Point Hotel and Casino employs 245 workers at Reid Airport.
This year, the slot operations passed a milestone, generating $1 billion in revenue over the life of the contract. Reid Airport sees an average of $34.4 million in annual revenue from the machines, which is directed toward operating costs.
Reid International Assistant Director Scott Kichline said in a statement the airport slots set the tone as an "only Vegas experience" for arriving passengers.
"On their way out, many also enjoy the opportunity to pursue one last jackpot," he said.
Patricia Ross, general manager of the slot machine concession for Gaughan, said the games provide a respite for visitors while they await their flights.
Reid International Airport and Reno-Tahoe International Airport are the only two airports in the U.S. with slot machines. Next year, Chicago's two airports, O'Hare International and Midway International, are expected to add slot machines as part of a gaming expansion plan for the city.
---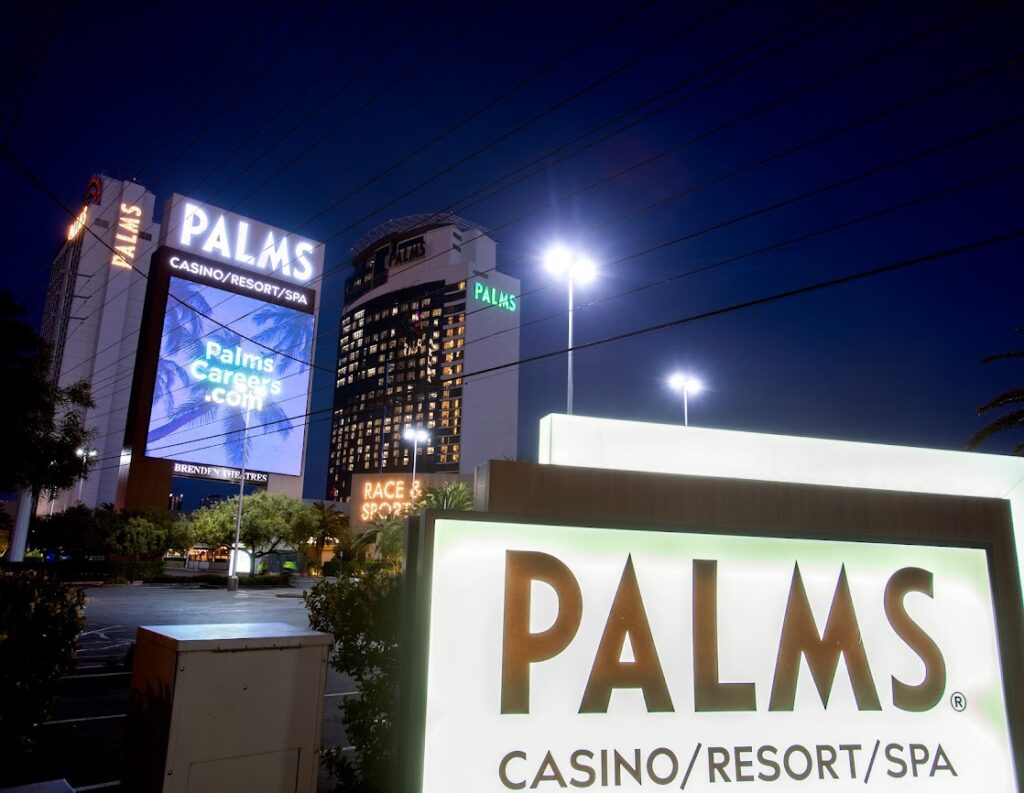 Quotable
Via press release from San Manuel and the Palms
The San Manuel Gaming and Hospitality Authority and Palms Casino Resort awarded $1.2 million in grants to 30 Southern Nevada charities. The donations were presented in a combination of in-person surprise visits and personal outreach with a prize-patrol presenting grants ranging from $5,000 to $250,000. Among the recipients were Opportunity Village, Culinary Training Academy, Green Our Planet, Noah's Animal House Foundation, and education nonprofit CORE.
"We are committed to fulfilling our legacy while aspiring to be a community leader for positive social change. We refer to it as 'The Spirit of Yawa' – to act on one's beliefs. That's what inspires us to contribute to the Las Vegas community and the organizations here working to create a better tomorrow."
- Latisha Casas, chairperson, San Manuel Gaming and Hospitality Authority
From the Commentary: G2E 2022 Was a Realignment, Not a Reunion
"The energy is always tangible when you walk through the expo floor. Bright lights. Decked-out booths. The sound and feel of the newest slot machines. But there's nothing quite like the conversations. G2E is where the industry creates a roadmap for the year ahead. Now it's time to see which paths everyone takes."
- Caroline Ponseti, senior director, The Herald Group
Via Press from the International Center for Responsible Gaming
Eileen Moore Johnson, general manager of the Vegas Loop project, has been elected to the governing board of the International Center for Responsible Gaming (ICRG). Prior to joining Vegas Loop, which is being developed by the Elon Musk-owned Boring Company, Johnson held an executive position with Scientific Games (now Light & Wonder) and operational roles with Caesars Entertainment, including as regional president for the Cromwell, Flamingo, Harrah's and Linq resorts in Las Vegas.
"Eileen Moore Johnson brings a wealth of experience in the gaming industry and a deep commitment to responsible gambling."
- Arthur Paikowsky, president, ICRG
Via Inside Asia Gaming
MGM Cotai, one of two Macau casinos operated by MGM Resorts International, was shut down by Macau health authorities after a table games dealer tested positive for COVID-19. The property was turned into a quarantine site this weekend as part of China's zero-tolerance policy for COVID. The government announced that everyone in Macau had been required to undergo daily citywide testing through Tuesday.
"In support of pandemic prevention measures of the Macau government, MGM will work closely with the Health Bureau and the Gaming Inspection and Coordination Bureau and carry out all necessary preventive actions to reduce the risk of transmission."
- MGM Cotai spokesperson
The Nevada Independent is raising $200,000 by Dec. 31 to support coverage of the 2024 election.
Tax-deductible donations from readers like you fund this critical work.
If you give today,your donation will be matched dollar-for-dollar.
Give + Get Matched
Featured Videos