Indy Gaming: Boyd won't demolish Eastside Cannery, but it remains closed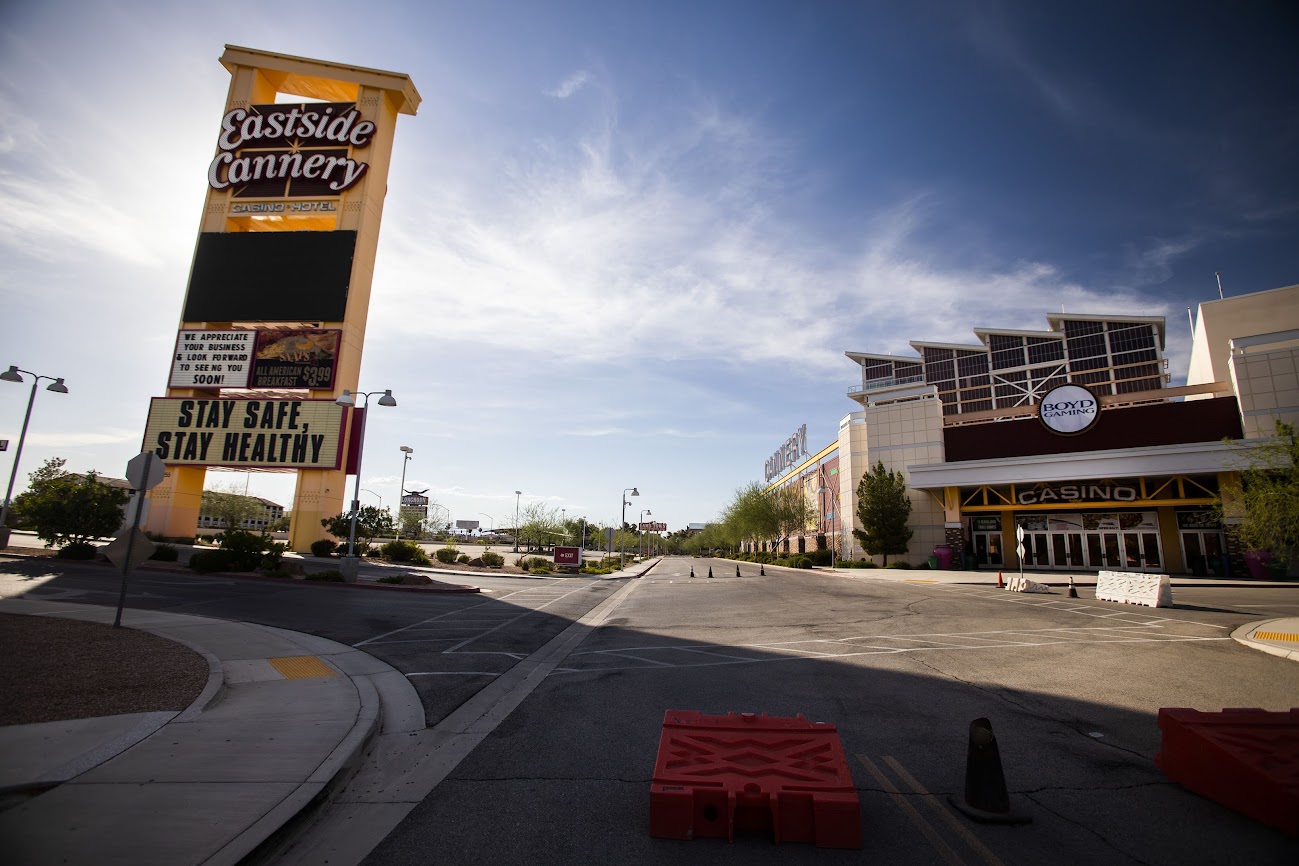 Good morning, and welcome to the Indy Gaming newsletter, a weekly look at gaming matters nationally and internationally and how the events tie back to Nevada.
If a colleague or associate emailed this newsletter to you, please click here to sign up and receive your own copy of Indy Gaming in your inbox. - Howard Stutz
---
Boyd Gaming has seen a revenue increase from its Las Vegas-area casinos over the last three months, but company executives said Tuesday that customer demand in the market is still not strong enough to allow the reopening of Eastside Cannery.
The 300-room hotel-casino on the Boulder Strip is one of five Southern Nevada casinos that have not reopened in the 29 months following a 78-day, state-ordered gaming industry closure because of the pandemic.
The future of three of the casinos was learned two weeks ago when Red Rock Resorts said it would demolish Fiesta Henderson, Texas Station and Fiesta Rancho and "reposition the land," meaning the gaming entitlements would be removed at the time of sale.
Boyd Gaming CEO Keith Smith said he was "surprised" by the announcement but had "no inside knowledge" of the decision-making process.
"If it makes sense for them, it's fine. I don't really have any comments on the issue," Smith said in an interview following Boyd Gaming's second-quarter earnings conference call.
Smith and Boyd CFO Josh Hirsberg did not discuss the future of Eastside Cannery in their prepared remarks on the call. However, Truist Securities gaming analyst Barry Jonas asked about the closed casino during the question-and-answer session.
Hirsberg suggested that customer business from Eastside Cannery had migrated to the Boyd-owned Sam's Town Casino. The two casinos are a half-mile apart on Boulder Highway.
"Until we see more demand or something else to suggest we should consider reopening Eastside Cannery, for now, it will remain closed," Hirsberg said.
Boyd Gaming acquired Eastside Cannery along with Cannery North Las Vegas for $230 million in 2016.
Smith, in the post-call interview, said Eastside Cannery "would not be demolished" and couldn't comment if the company had received any purchase offers for the property, which has 65,000 square feet of casino space, a special events ballroom, a private club on the 16th floor, one restaurant and two bars.
Boyd Gaming's revenue in the second quarter from its 28 casinos in 10 states was $894.5 million, roughly equal to the same quarter a year ago. Revenue of $236.5 million from the company's Las Vegas locals properties increased by less than 1 percent but was 4 percent higher than in the first three months of the year.
The company's downtown Las Vegas casino revenue of $53.9 million was 39 percent higher than a year ago. At the Fremont, one of Boyd's three downtown properties, a construction project to expand the casino and add several quick-service restaurants is expected to be completed by the end of the year.
"This project will help us capture a larger portion of pedestrian traffic throughout the Fremont Street Experience," Smith said.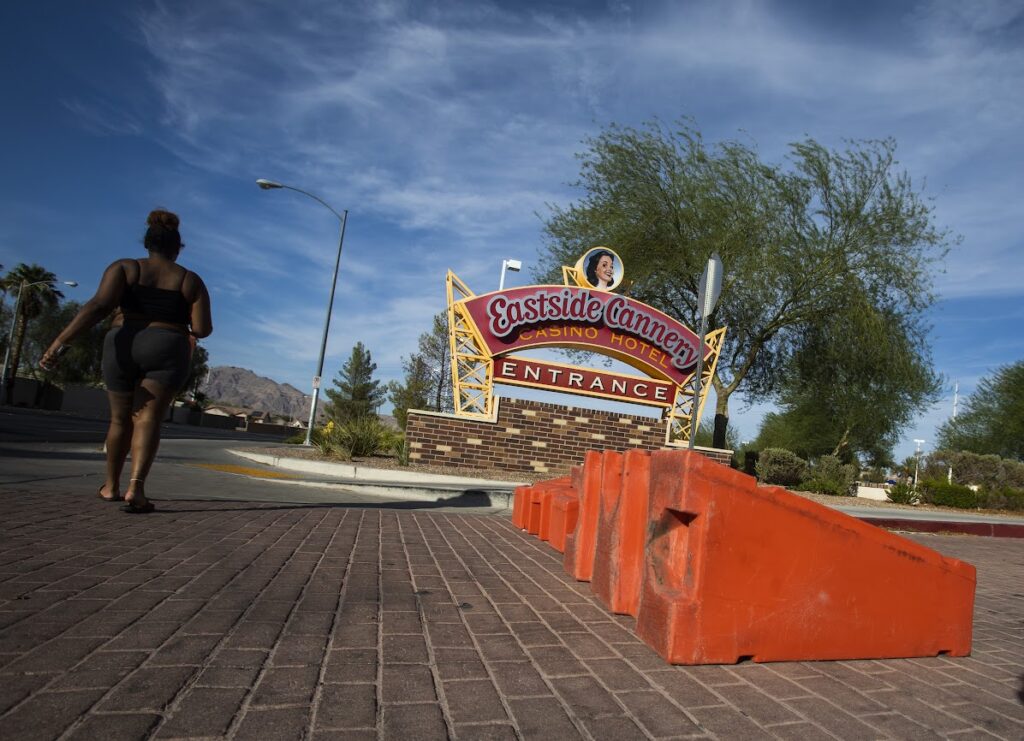 Meanwhile, Boyd Gaming still faces nationwide labor challenges, but not to the extent the company saw a year ago. There are more employees companywide than there were in 2021, and worker retention rates are higher.
"Things are easier, but it's still a challenge," Smith said. "I think we still have the opportunity to add staff and be able to sell more hotel rooms and serve more people in our restaurants."
Labor, he said, is not an issue concerning a reopening of Eastside Cannery. Most of the staff, if they wanted to work, moved to the other 10 Boyd casinos in the Las Vegas Valley.
"We believe that if the demand was there to open Eastside, I bet we would find the team members," Smith said.
Company wide, gaming play from core customers is up 4 percent from a year ago and customer spending is increasing in non-gaming areas.
However, Smith said Boyd's customers face economic challenges, such as inflationary pressures related to supply chain issues, higher gas prices, utility costs and increases in the cost of goods and services.
"While we are closely monitoring the current economic environment, as of today we see no compelling reason to believe there will be a significant change in the direction of our business in the near term," Smith said.
As Eastside Cannery remains closed, Boyd is focusing on expansion outside Nevada.
The company is building a land-based gaming space for the Treasure Chest Casino near New Orleans as part of a Louisiana-approved effort to move casinos on land and away from riverboats.
Boyd's major out-of-state project is the $500 million Sky River Casino near Sacramento, California, where the company will operate for the Wilton Rancheria Tribe through a seven-year management agreement.
The casino, which does not have a hotel, is expected to open in early September with 100,000 square feet of gaming space that includes 2,000 slot machines, 80 table games and 17 food and beverage venues.
"Thanks to its location just south of Sacramento, this property is well-positioned to capture a significant share of the Sacramento and Bay Area markets," Smith said.
---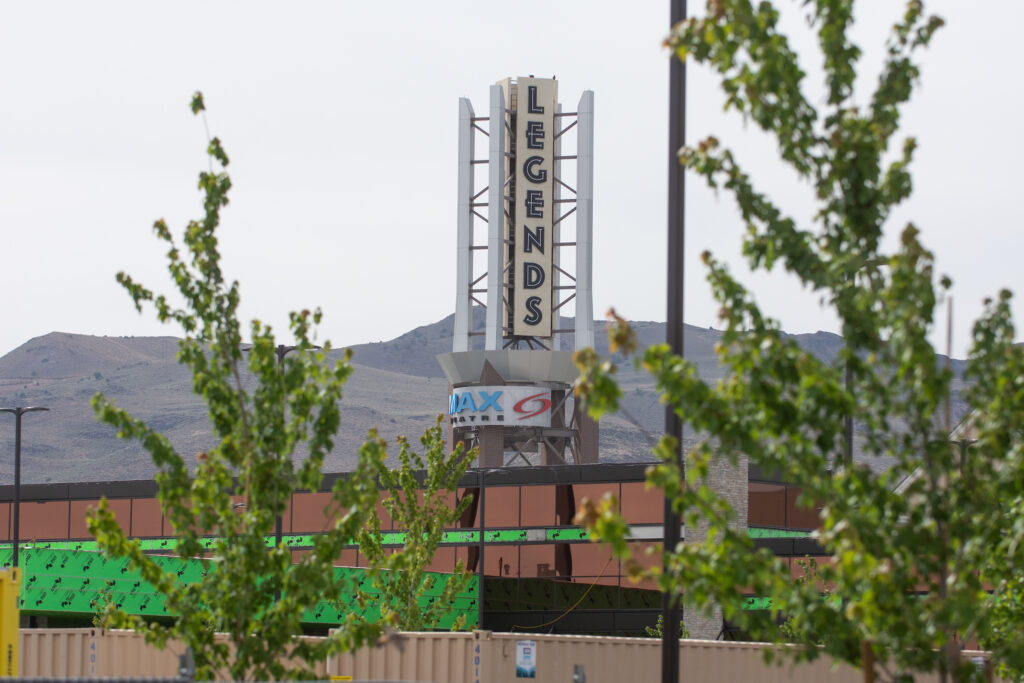 Legends Bay Casino in Sparks sets Aug. 30 opening date
Legends Bay Casino, the first all-new, from-the-ground-up gaming development in the Reno-Sparks metropolitan area in more than two decades, opens on Aug. 30.
Olympia Gaming, the subsidiary of Las Vegas-based Olympia Group, said the 80,000-square-foot, stand-alone casino would be unveiled at its Sparks Marina location during an evening event.
Developer Garry Goett first envisioned the property 15 years ago. The Great Recession put a halt to the development but not Goett's plans. His company built two 100-plus-room, non-gaming hotels — a Hampton Inn and a Residence Inn — near the casino site.
The Outlets at Legends also came to life during this time period. The open-air shopping, dining, and entertainment destination includes Scheels, a popular national sporting goods chain.
"It's an honor and a privilege for us to open the first new casino in northern Nevada in a very long time," Goett said in a statement. "We have been working tirelessly to bring this project to life for many years, and we are very excited to share it with the community."
In addition to a casino with 650 slot machines and 10 live table games, Legends Bay will feature three dining selections: Duke's Steak House, LB Grill and a food truck hall.
"Waiting has been an outstanding thing for us because we were supposed to be the anchors with Scheels," Goett said in a June interview. "Instead, everybody else built. The shopping center is filled out and the hotels are hugely successful."
Legends Bay Casino cost $120 million. Olympia also operates Casino Fandango in Carson City.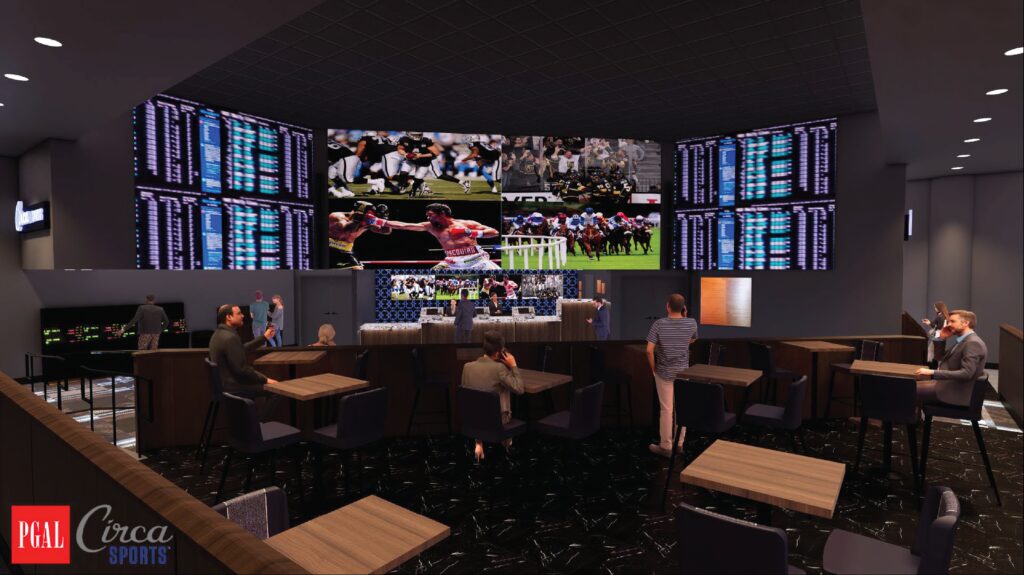 Legends Bay's previously announced sportsbook operated by Las Vegas-based Circa Sports will also open on Aug. 30. Circa Sports CEO Derek Stevens said the location won't have the sheer size and magnitude of the company's three-level flagship location at Circa Casino Resort in downtown Las Vegas, but he expects the location will make a statement in Northern Nevada.
The facility will have a capacity of 140 guests with 18 stadium-style seats in the front rows for viewing the 10-foot-by-15-foot Daktronics video board displaying live wagering odds. The venue will house multiple 60-inch television screens.
The sportsbook has six booths that each seat four guests. There are 10 high-top tables with seats for two people, plus two tables designed to meet Americans with Disabilities Act standards.
Bar-style seating behind the high-top tables overlooks the sportsbook and features video poker machines.
"Our team searched for a long time to find a great location for our first northern Nevada outpost, and we have found the perfect fit with Legends Bay," Stevens said.
The casino gives Circa Sports a place to launch its mobile sports betting platform. Nevada gaming regulations require in-person registration for initial signups.
Legends Bay joins Circa's other satellite locations, including The Pass Casino in Henderson, the off-Strip Tuscany Suites and Casino, mobile waging sites in Colorado and Iowa and a sportsbook at a temporary casino in Waukegan, Illinois, owned by Las Vegas-based Full House Resorts.
---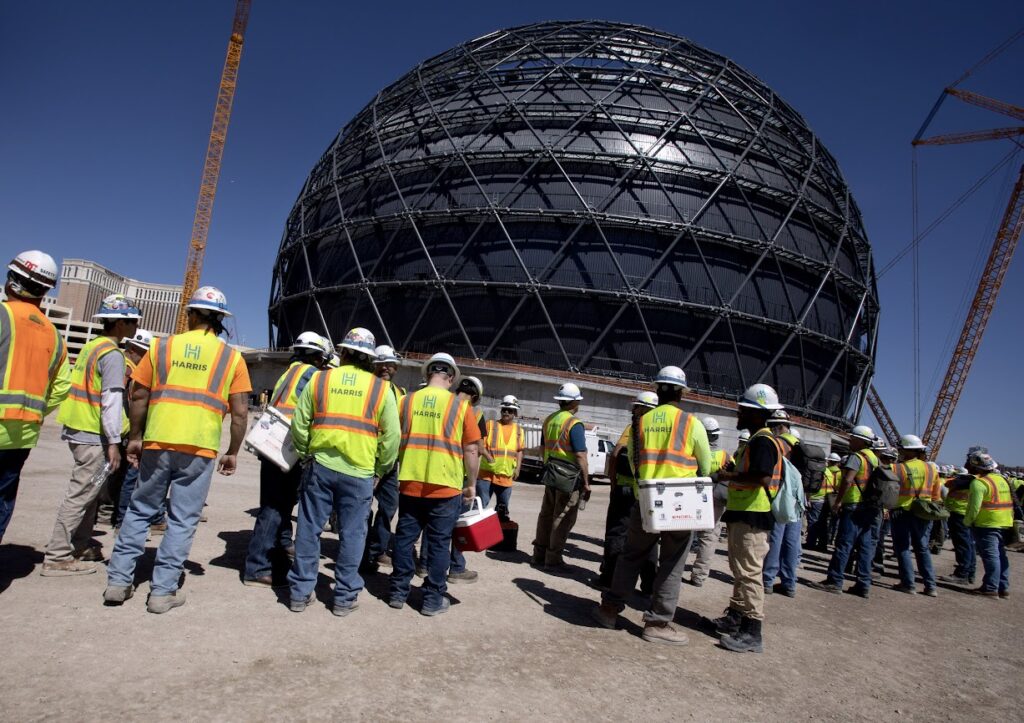 Report: U2 performance to open the $1.9B MSG Sphere
The opening of the $1.9 billion MSG Sphere is more than a year away, but Madison Square Garden Entertainment may have a deal in place for opening night with U2 – the legendary Irish rock band that is the second highest-grossing-touring band of all time behind The Rolling Stones.
Billboard Magazine reported the news on its website last week, saying opening night would be the first date in a multi-show residency inside the spherical structure the New York-based company is building just east of the Strip behind The Venetian.
MSG spokeswoman Natalie Ravitz declined to comment on the article, saying "we don't have any announcements to share at this time regarding the opening of MSG Sphere."
During a tour of the project in May when the final steel beam was placed atop the spherical structure, MSG officials said the venue would attract major headline recording artists and artistic performances.
The Sphere, which is attached to The Venetian via an enclosed walkway across Koval Lane, will have seating for up to 17,500 people and can increase to 20,000 with standing-room capacity. MSG Sphere will also feature 23 luxury suites and a grand entry in the main atrium that will encompass 5.7 million cubic feet.
The Sphere's primary attractions are a 580,000-square-foot LED screen surrounding the building's exterior and a 160,000-foot LED interior screen that will surround the audience.
The interior screen will be a multi-sensory experience of sound and light and will display content to coincide with the performances. The screen is larger than three football fields and is enhanced by more than 164,000 individual speakers.
U2, whose primary band members include Bono, the Edge, Adam Clayton and Larry Mullen Jr., first performed in Las Vegas in 1987 at the Thomas & Mack Center. The band has performed 12 times in Las Vegas, the last being two shows in May 2018 at T-Mobile Arena.
According to Billboard Boxscore, U2 concerts have earned $2.22 billion and sold 28.3 million tickets.
Madison Square Garden has forged a multi-year partnership between the MSG Sphere and Formula One, which is planning to have Las Vegas Grand Prix races annually through 2026. A map of the planned 3.8-mile, 14-turn course wraps around The Sphere. The first race is scheduled for November 2023.
---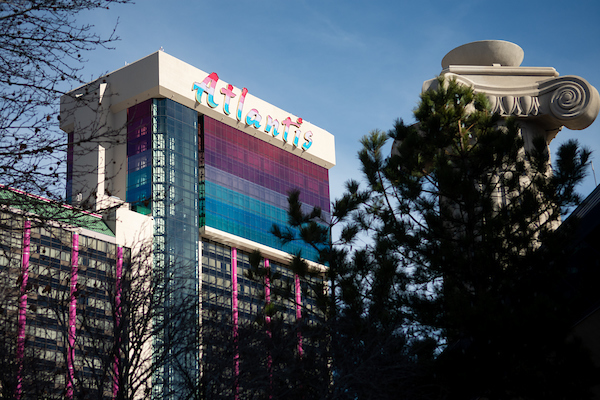 Owner of Reno's Atlantis looking to grow the company's presence
Monarch Casino and Resorts CEO John Farahi wants to expand the company's holdings beyond its legacy property in Reno and its Black Hawk, Colorado hotel-casino that is now the market leader.
The underlying question is where the company will look.
"Monarch continues to evaluate strategic mergers and acquisition opportunities," Truist Securities gaming analyst Barry Jonas told investors last week after Reno-based Monarch reported the company's second-quarter results.
"We don't think anything is imminent, although management is hopeful some good opportunities may arise," Jonas said.
Jefferies gaming analyst David Katz has a similar opinion.
"The search remains active for the next property to acquire, although our impression is that nothing is imminent," Katz said.
Monarch told investors its revenue for the three months that ended on June 30 grew 18 percent from a year ago to $115.3 million. Net income increased 7.1 percent to $19.4 million. The company's cash flow grew 12.2 percent to $39.5 million.
Monarch doesn't break out results by individual hotel-casinos, but analysts suggested Monarch Black Hawk was well ahead of Reno's Atlantis Casino Resort because the Northern Nevada property is in the midst of room remodel at its original hotel tower that disrupted 20 percent of its room inventory.
In a statement, Atlantis said the project was completed and many of the rooms were available before the Memorial Day weekend.
Northern Nevada's casino market has seen recent changes with the conversion of Harrah's Reno into the non-gaming Reno City Center and the pending sale of the Nugget in Sparks to Colorado-based Century Casinos.
"While Reno remains a very competitive market, we believe our focus on operational execution and capital investments in Atlantis will help … competitiveness," Farahi said in a statement.
Jonas said Monarch saw a pickup in its Reno business during June after several quarters that were considered "flattish" given construction disruptions and a competitive market.
"Management is confident that continued investment in the property will enhance Atlantis's positioning," Jonas told investors. "Importantly, Monarch does not anticipate any (additional) construction disruptions."
Monarch does not conduct a traditional quarterly earnings conference call but Farahi and other executives speak individually with analysts. Farahi credited Monarch's low debt of $43.8 million at the end of the quarter and available cash of $30.5 million as vehicles to explore casino purchases. He didn't mention any potential targets or locations.
"Our favorable balance sheet positions Monarch to continue to evaluate potential acquisitions to drive long-term value for our stockholders," Farahi said.
---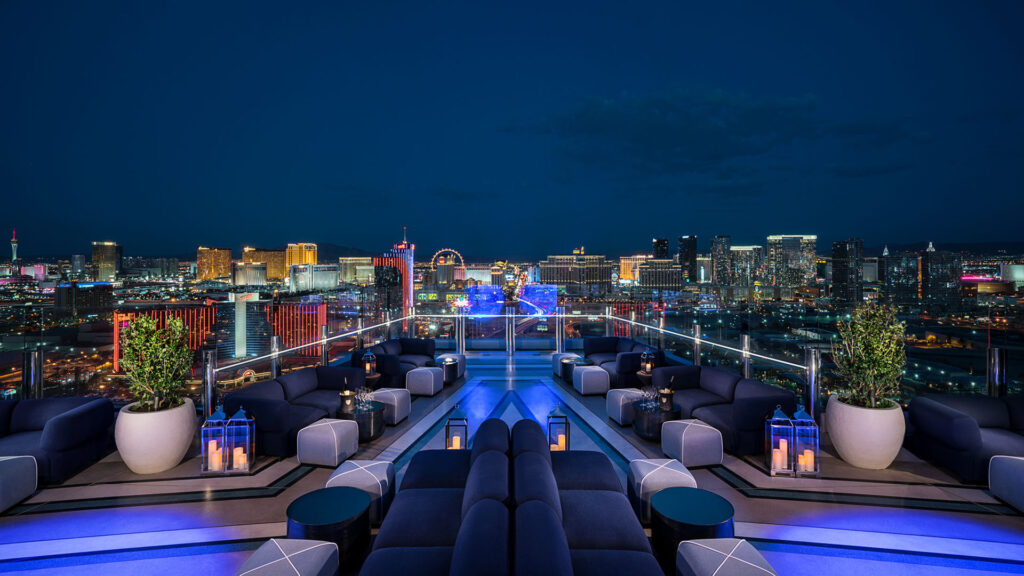 Palms bringing the rooftop Ghostbar back to life next week
Ghostbar, a 55th-floor bar and lounge atop the Palms Casino Resort, will return on Aug. 3.
The indoor-outdoor nightlife location that originally opened in 2001 was closed a few years ago following a sale of the Palms.
However, representatives of Southern California's San Manuel Indian Tribe, which acquired the Palms for $650 million, said during the resort's April reopening that Ghostbar would return.
"I remember when there were two places to be in Las Vegas, the center bar at the Hard Rock and the Ghostbar," Palms General Manager Cynthia Kiser Murphey said ahead of the reopening. "There was a request for it and our customers are excited about it."
The ultra-lounge is located on the roof of the Palms' Fantasy Tower and offers a 360-degree view of Las Vegas from the sky deck, as well as a view looking straight down through a glass inset in the floor. In a statement, Palm's officials said Ghostbar has been "reimagined as an intimate experience."
Unlike other nightspots in Las Vegas, Ghostbar does not have private rooms and will have entertainment that includes "pop-up performances" by different artists. In addition to DJs, Ghostbar will include performances by Midnight Skye of Las Vegas.
Ghostbar will offer a line-up of specialty cocktails and large format libations.
"The outpouring of love for this venue was beyond our imagination, and we are so proud to bring it back to the Las Vegas community and excited to usher in a new era," Murphey said in a statement. "We look forward to creating new ghost stories for all of those that visited in the past, as well as welcome a new generation to experience it for the very first time."
San Manuel acquired the property last year from Red Rock Resorts after the casino operator made a highly publicized investment in the off-Strip casino hotel. Red Rock spent nearly $1 billion between purchasing and renovating the Palms over a four-year period before pandemic-related decisions shut down the casino industry for 78 days starting in March 2020.
---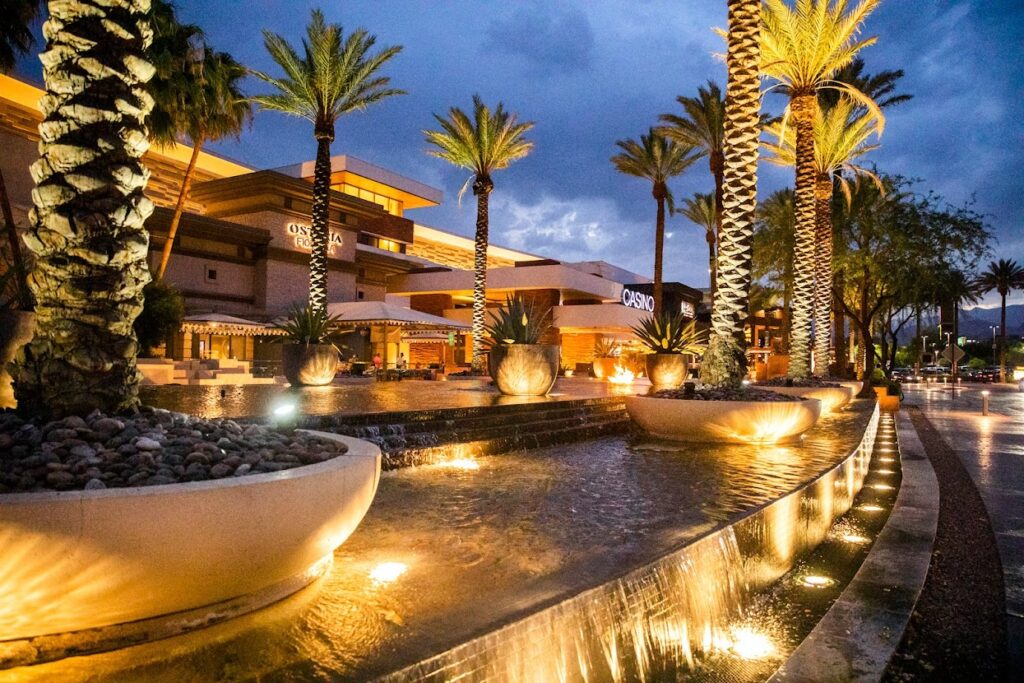 Feast Buffet space at Red Rock Resort to house Lotus of Siam and two new eateries
Red Rock Resorts is replacing the space that once held The Feast Buffet inside its flagship property with three new restaurants and a new casino bar, while also adding a new adult-only pool area and a high-limit slot machine gaming space.
In a statement, the company said the new restaurants are expected to open later this year.
Red Rock will add Lotus of Siam, a longtime Las Vegas Thai restaurant whose original location on East Sahara Avenue has been under renovation for more than a year. The Lotus of Siam owners have been operating a second location on East Flamingo Road since the closure.
Also joining Red Rock's restaurant lineup are Naxos Taverna, which features traditional Greek seafood-focused cuisine, and Kallisto Oyster Bar, a 13-seat seafood eatery located next to the Naxos entrance.
"This stunning transformation will usher in the next era for the property," said Red Rock General Manager Scott Nelson.
The elimination of the buffet, long considered a casino industry staple, was not surprising. In October 2020, Red Rock executives said the pandemic caused casino operators to re-examine their business model following the 78-day gaming closure in an effort to slow the spread of COVID-19.
"The shutdown gave us the ability to question everything we were doing," Red Rock CEO Frank Fertitta III said during a conference call with analysts. "We believe there is a permanent reduction in the cost of operating the business."
For example, Fertitta said the company's buffet restaurants, "won't be coming back in the near future."
---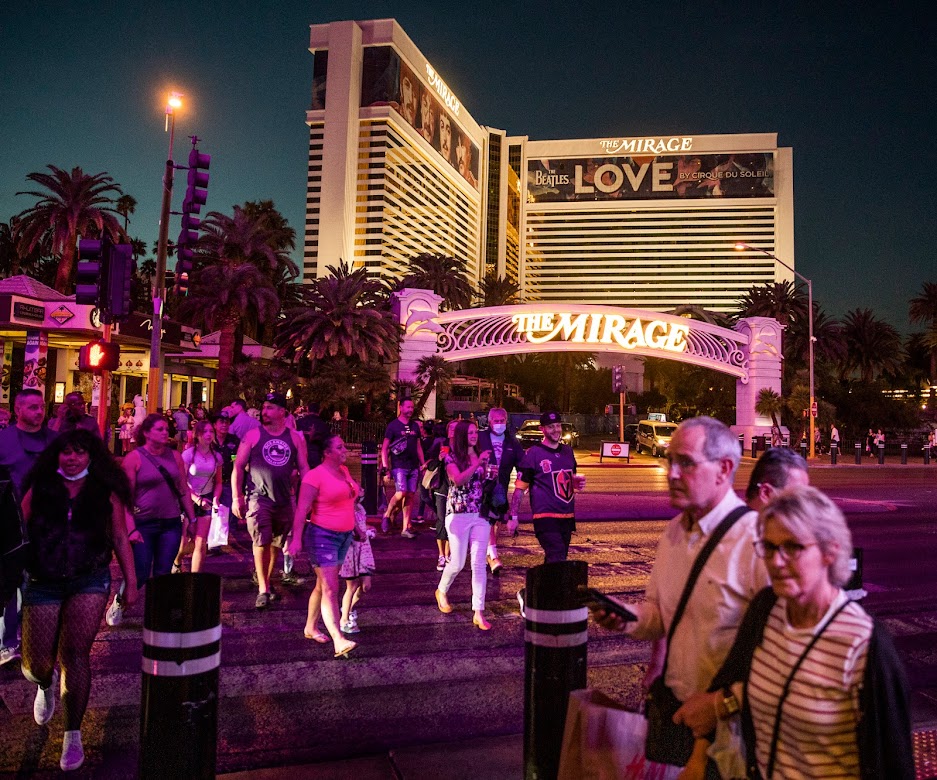 Quotable
False reports of gunshots at the MGM Grand Las Vegas on July 16 – it was broken glass – shook nerves on the Las Vegas Strip.
"The city of Las Vegas is on edge and police are increasing their coverage and training. It will take all the advertising power of the LVCVA to show that Las Vegas is safe."
- Columnist Ken Adams
Via Bloomberg News:
Macau casinos reopened last weekend after a two-week closure due to a renewed COVID-19 outbreak. Travel restrictions are in place and most casinos have few table games operational because of the lack of customers.
"We won't be seeing any tourists. At the rate things are going, tourists may not come back until mid- or late-August."
- Stephen Lau, president of the worker organization Power of the Macau Gaming Association.
Via Las Vegas Sands second quarter conference call:
"Our company has been through an awfully difficult couple of years more than most because we're Asia focused. But we've now completed the sale in Las Vegas, which gives us more than ample liquidity. Singapore is up and making money and there's more to come."
- Las Vegas Sands President Patrick Dumont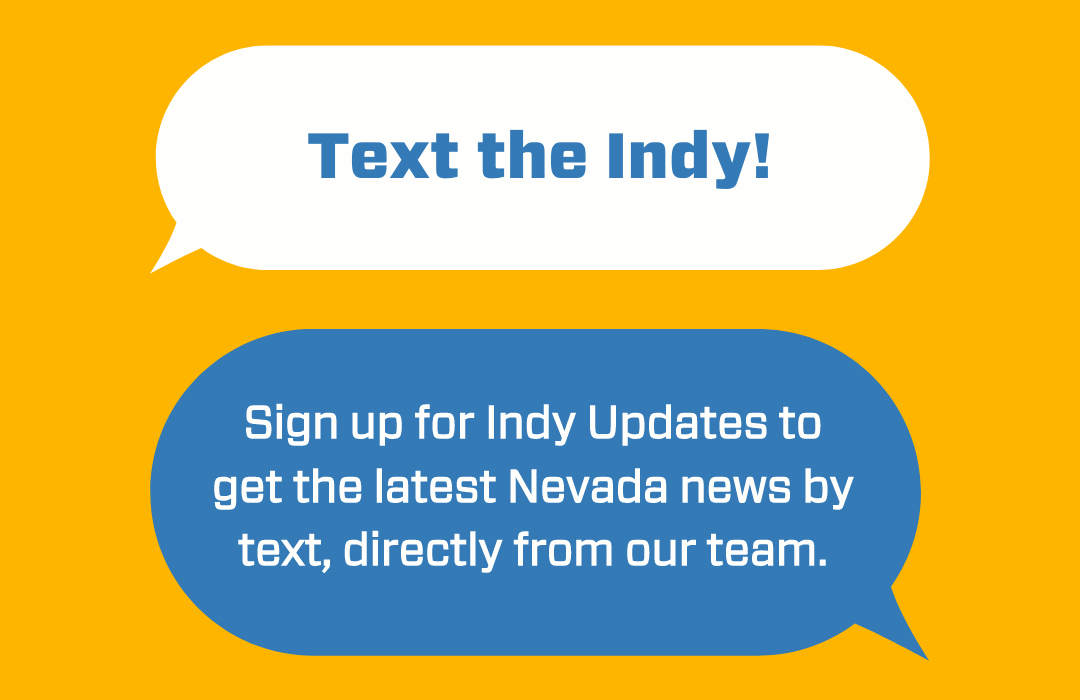 Featured Videos
Comment Policy (updated 4/20/2021): Please keep your comments civil. We reserve the right to delete comments or ban users who engage in personal attacks, use an excess of profanity, make verifiably false statements or are otherwise nasty. Comments that contain links must be approved by admin.