Indy Gaming: 'Economic challenges' keeping five Clark County casinos closed into 2023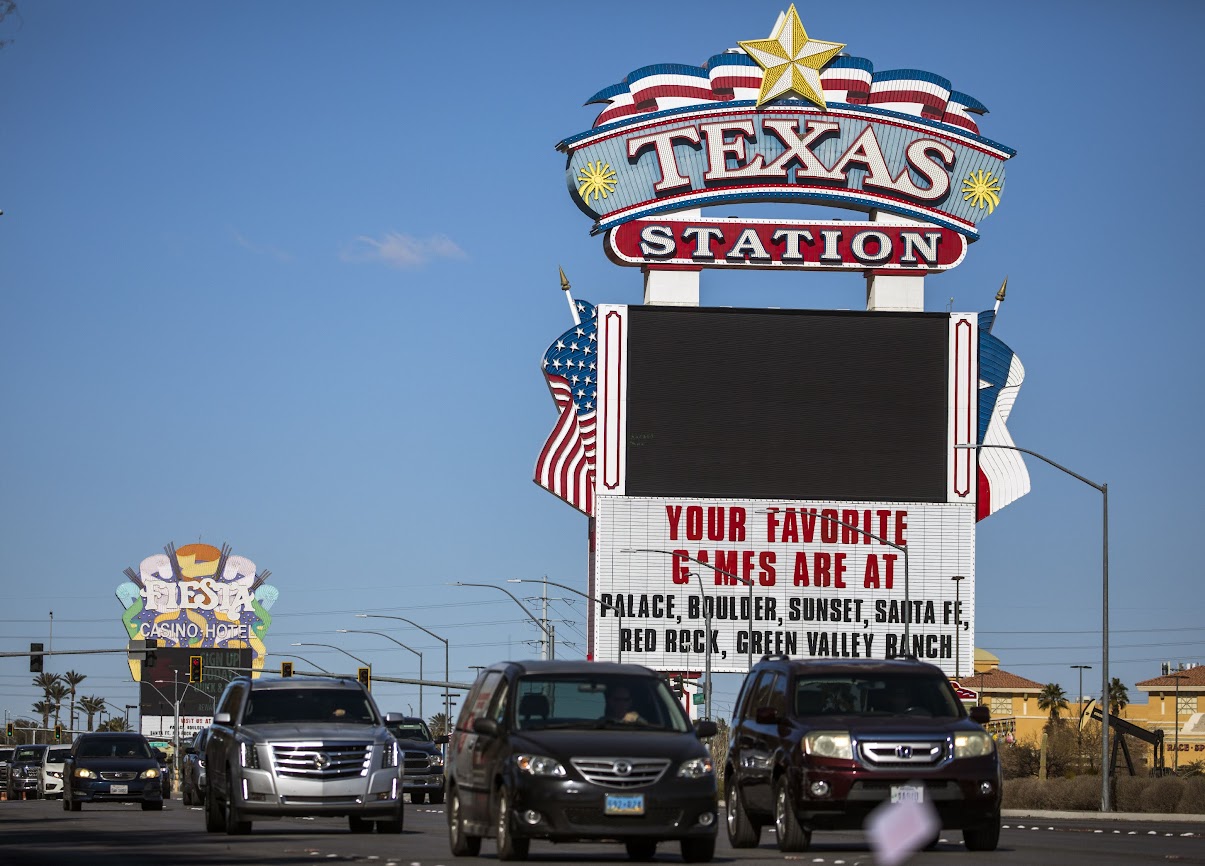 Good morning, and welcome to the Indy Gaming newsletter, a weekly look at gaming matters nationally and internationally and how the events tie back to Nevada.
If a colleague or associate emailed this newsletter to you, please click here to sign up and receive your own copy of Indy Gaming in your inbox. - Howard Stutz
---
Five Southern Nevada casinos that never reopened following the gaming industry's 78-day pandemic shutdown in 2020 are expected to remain shuttered through the rest of this year.
Last week, the North Las Vegas City Council gave Station Casinos, the operating subsidiary of Red Rock Resorts, permission to keep two of the casinos – Texas Station and Fiesta Rancho – closed until June 2023. The Henderson City Council granted Station Casinos permission in January to extend the closure of the company's Fiesta Henderson until Dec. 31, 2022.
Meanwhile, two other casinos – Eastside Cannery on Boulder Highway, which is operated by Boyd Gaming, and Golden Entertainment's Colorado Belle in Laughlin – also remain sidelined, even as Clark County casinos basked in a record-setting 2021 that saw the market produce $11.4 billion in gaming revenue.
The wave has continued into the first four months of 2022, with Clark County casino revenue up 33.5 percent compared to a year ago. The Southern Nevada region produced a combined single-month gaming revenue record of more than $1.17 billion in March.
However, Las Vegas-based gaming industry consultant Brendan Bussmann said recent cloudy financial forecasts have contributed to keeping the doors locked at the five properties.
"We still have economic challenges that lie ahead because of record inflation, high gas prices, and other factors," said Bussmann, the managing director of B2 Global. "The challenges to bring these properties back online become greater as those influxes start tightening consumer's budgets."
For now, the three companies have written off any reopening plans.
But there is still a cost.
Red Rock Resorts Chief Financial Officer Steven Cootey said in May the company spends roughly $2.1 million every three months to keep the closed properties operational.
The Nevada Gaming Control Board requires payment of quarterly state license fees, as well as certain slot machine and table game taxes. Also, gaming must be conducted and open to the public for eight hours on one day each quarter. Most often, that gaming takes place in a temporary trailer operated by a slot machine route operator in a parking lot.
Control Board Chairman Brin Gibson said the companies received temporary closure status for their casinos in 2020 and have since received two administrative extensions, the latest of which expires in December. Gibson said there is nothing that stops the companies from applying for additional extensions, but executives "would need to provide justification for the request."
Combined, the three Station Casinos have fewer than 600 hotel rooms, although Texas Station has a 122,000-square-foot gaming floor, nearly as large as the other two casinos combined.
Cootey said last month that more than 90 percent of the business from the three closed casinos had moved to other Station Casinos properties. Red Rock is focused on building the $750 million Durango Station near the 215 Beltway in the southwestern end of the valley. The location, expected to open in 2023, is more than 5 miles from any competition.
"The company does not have anything to add beyond what we have already said publicly," Red Rock Resorts spokesman Michael Britt said in an email.
During the first four months of 2022, North Las Vegas gaming revenue sat at $97.1 million, up more than 4 percent from the first four months of 2021 but down almost 10 percent compared to 2019. North Las Vegas was one of just two reporting markets in the state where 2021 gaming totals didn't surpass their pre-pandemic 2019 results.
Gaming analysts said the Texas and Fiesta business has moved to Santa Fe Station and Palace Station, which are located outside of North Las Vegas and away from the two casinos in opposite directions along Rancho Road. Business at Fiesta Henderson has also migrated to other Station Casinos properties in the community, including Sunset Station.
Bussmann called it "somewhat perplexing" that the three casinos are closed even as gaming revenue continues to grow in Las Vegas.
"While workforce and operational costs remain an issue for everyone, there is a distinct void in the valley where these facilities sit to serve the local customer base," Bussmann said. "Clearly, these gamers are going elsewhere and in the case of North Las Vegas, potentially costing (the city) revenue."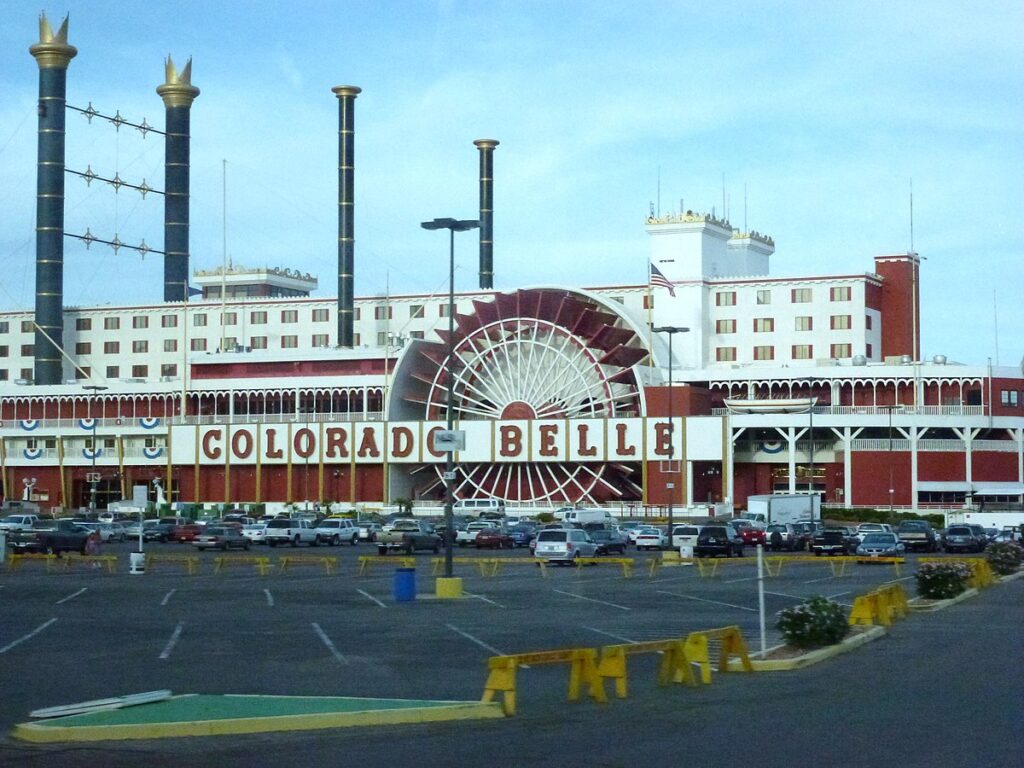 In the past few quarters, questions about the closed casinos from gaming analysts have all but evaporated. Culinary Workers Union Local 226, however, references the closed casinos and their laid-off workforce when members address Nevada gaming regulators during public comment sessions on a monthly basis.
In Boyd Gaming's past two quarterly earnings conference calls, analysts have not questioned CEO Keith Smith on why the 300-room Eastside Cannery remains the only one of the company's 11 Southern Nevada casinos that did not reopen following the industry-wide shutdown.
Boyd said in its annual filing with the Securities and Exchange Commission that Eastside Cannery remains closed "due to the current levels of demand in the market and our cost containment efforts." Boyd operates two casinos in North Las Vegas, Aliante and Cannery North Las Vegas.
In addition to the 1,200-room Colorado Belle, Golden Entertainment owns two other resorts in Laughlin – the 1,900-room Aquarius and the 1,100-room Edgewater. On the company's first-quarter earnings conference call last month, Golden President Charles Protell credited the market's comeback to a return of a busy lineup of concerts and other special events at the Laughlin Events Center, an outdoor facility that seats up to 21,000 people.
Through April, Laughlin gaming revenue was $180.7 million, up 12 percent from 2021 but down 3 percent compared with the first four months of 2019.
"We think the market is very healthy," Protell said.
---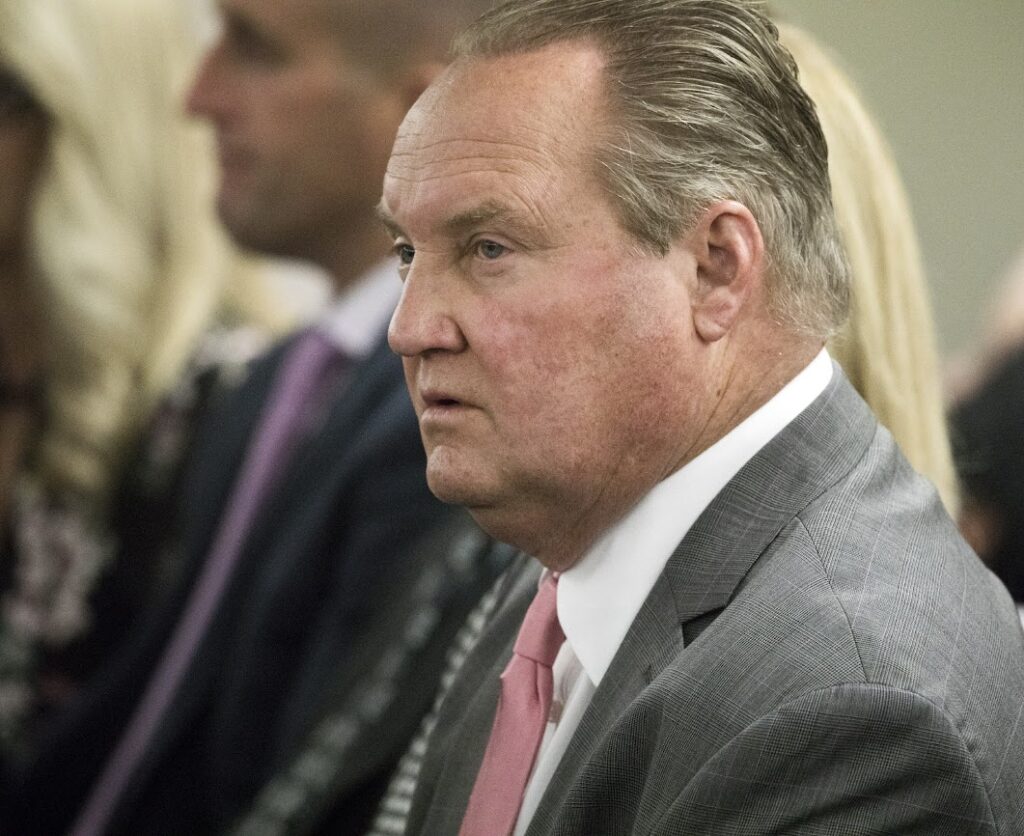 Century Gaming now part of Accel as $164.2 million deal closes
Illinois slot route operator Accel Entertainment paid more than $24 million above the previously announced acquisition price for Las Vegas-based Century Gaming when the deal was finalized a week ago.
Macquarie Securities gaming analyst Chad Beynon said the $164.2 million closing price for Century, Nevada's second-largest slot machine route operator and the largest in Montana, was a solid investment.
Accel is already Illinois' largest slot machine provider to non-casino businesses, holding roughly 30 percent market share in a state that had more than 42,500 video gaming terminals in more than 7,900 locations at the end of April.
"This acquisition helps diversify Accel's revenues (and cash flow) into new markets, where there are more (mergers and acquisitions) opportunities," Beynon told investors in a research note the day after the transaction was completed.
Beynon said Accel has possible acquisition opportunities in Illinois, but its market share may be a hindrance. Meanwhile, legislation to legalize slot machine routes in new states has yet to materialize this year.
"We continue to believe Accel's near-term growth opportunities will come through accretive mergers and acquisitions," Beynon said.
Through Century Gaming, Accel is adding to its portfolio 2,580 games in 500 locations in Nevada and 5,800 games in 475 Montana locations.
During presentations to Nevada gaming regulators in May, Accel CEO Andy Rubenstein said the company has expanded its national presence to route operations in Georgia, Iowa and Nebraska.
The Century acquisition includes the company's gaming technology divisions: the Nevada-based Gamblers Bonus player rewards program, which has a database of 127,000 customers, and slot machine developer Grand Vision Gaming, which has almost 9,000 games across five states.
Century's executive team – CEO Steve Arntzen, CFO Heidi Schmalz and Grand Vision Gaming Managing Director Merle Frank – will continue in their current roles as the company becomes an Accel operating division.
"We are confident that Century's leadership team of Steve, Heidi, and Merle, is the perfect partner to guide us into this attractive market and capture new growth," Rubenstein said in a statement.
One of the key components of the deal was Arntzen. His continued presence in the company helped alleviate concerns Nevada gaming regulators raised with Accel on several issues, including a perceived lack of regulatory compliance that led to the company receiving a two-year limited gaming license.
"In Accel, we have found an ideal strategic partner and together we are uniquely positioned to accelerate our growth trajectory as we deliver the latest technological advancements to the gaming market," Arntzen said in a statement. "I am proud to continue to lead our dynamic team and build upon our strong momentum under the Accel banner."
At the end of March, Nevada had 2,034 restricted gaming locations that operated 19,141 games. Revenue from slot routes is categorized as restricted gaming and is not publicly disclosed by the state.
Rubenstein said the addition of the Nevada and Montana operations and other growth opportunities could give the company 23,000 to 25,000 video gaming terminals in multiple states by the end of 2022.
"We could not be more excited to further expand our operations in the Western United States with the Century team," he said.
---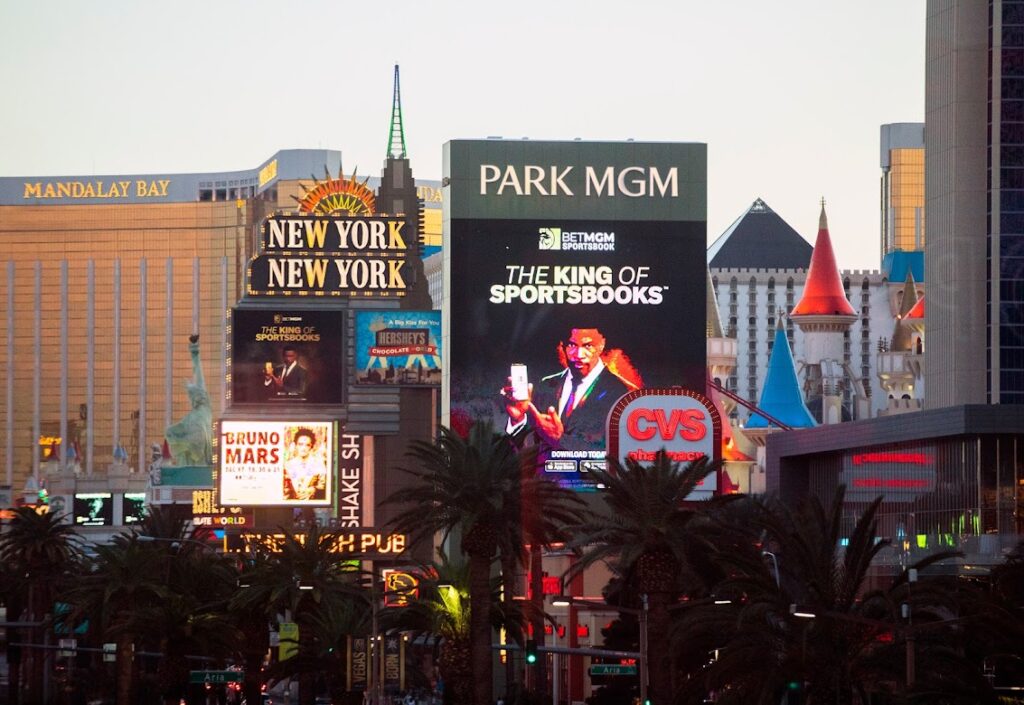 Gaming REIT VICI invests $120 million into Florida golf course
VICI Properties, the Strip's largest landowner, is investing in the redevelopment of a Florida golf course.
The real estate investment trust, which controls roughly 660 acres that house 12 of Las Vegas' iconic resorts and entertainment venues, is spending $120 million in partnership with golf course developer Cabot.
The investment will fund the redevelopment of Cabot Citrus Farms in Brooksville, Florida, which will include a new clubhouse, lodging facilities and other amenities.
In the past few months, VICI spent $4 billion to acquire the real estate covering the Venetian, Palazzo, Venetian Expo and the $1.9 billion MSG Sphere development, and $17.2 billion on buying rival REIT MGM Growth properties.
The price of the golf course deal impressed Jefferies gaming analyst David Katz. He expected the company would move toward smaller deals funded with corporate cash flow and away from the multi-billion-dollar transactions that have been funded with new debt.
"This transaction, while smaller in magnitude, is demonstrative of VICI's ability to broaden its purview and source new deals where others seemingly are not, which should drive higher valuation over time," Katz told investors in a research note.
VICI owns four golf courses in three states that are associated with casinos operated by Caesars Entertainment, including Casada near Boulder City and Rio Secco in Henderson.
As part of the loan agreement with Cabot, VICI will eventually convert a portion of the investment into land ownership that will be leased back to the golf course operator under a 25-year agreement.
VICI CEO Edward Pitoniak said in a statement the company is interested in future golf course developments.
"We're determined to become a preferred partner to these place-makers and experience creators," he said.
VICI owns 45 gaming properties in 15 states and expects to collect $2.6 billion in rental revenue in 2022 from eight different gaming tenants – Caesars, Hard Rock Entertainment, Penn National Gaming, Century Casinos, Jack Entertainment, The Eastern Band of Cherokee Indians, MGM Resorts and Apollo Global Management.
---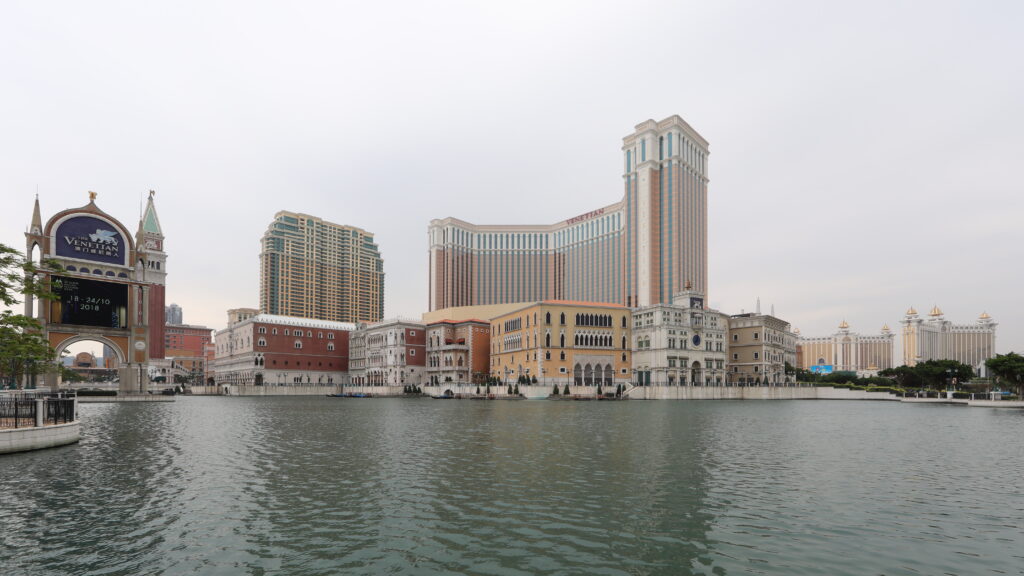 Macau gaming revenue freefall continues in May as analysts look for signs of recovery
Macau gaming revenue of $410 million in May was a 25 percent increase over April. Still, the overall total was the second-lowest amount the Chinese gaming market has seen since September 2020.
The figure, released on June 1 by Macau's Gaming Inspection and Coordination Bureau, came as some analysts believe June could provide a boost to the Chinese market after COVID-19 restrictions were reduced in Shanghai and Beijing.
Others weren't so sure.
"If you are looking for any kind of good news, it does seem that certain jurisdictions inside of China are slowly starting to ease up on some of their restrictions," Stifel Financial gaming analyst Steven Wieczynski told investors. "While it's way too early to get excited at this point, we will take any kind of positive news on the COVID front as it probably is safe to assume that the worst is behind the Macau gaming market."
May marked a 68 percent gaming revenue decline compared to May 2021.
Financial news service Seeking Alpha reported the six major casino operators – including Las Vegas Sands, Wynn Resorts and MGM Resorts International – continue to "burn cash" as they wait out the pandemic. Estimates from Morgan Stanley and Goldman Sachs showed casino operators spent an average of $12 million a day in the first quarter.
On Monday, Macau Chief Executive Ho Iat Seng – the region's top government official – said he thought visa restrictions for travel to Macau would be eased later this summer once the pandemic situation in mainland China was more under control.
Macquarie Securities gaming analyst Chad Beynon told investors to remain cautious toward Macau's recovery, which remains highly sensitive to COVID outbreaks in mainland Chinese cities.
"Recent trends make clear to us that strict travel restrictions will make 2022 a transition year with minimal free cash flow," Beynon said. He added that Macau visitation through April is just 18 percent of the region's 2019 levels.
Macau casinos collected $10.8 billion in gaming revenue in 2021, an increase of 43.7 percent over 2020 but still more than 70 percent below 2019, when casinos in the region produced $36.6 billion. The gaming revenues produced in 2020 and 2021 are the lowest single-year back-to-back totals since 2006 and 2007.
For the first five months of 2022, Macau gaming revenue is down 44 percent compared to the same five months of 2021.
Macau's all-time gaming revenue record was $45 billion in 2013.
"We still believe there won't be any signs of a material recovery in the market until sometime in early 2023," Wieczynski told investors. "We believe the near-term outlook for Macau remains murky at best and the rest of the year from a gaming revenue perspective should be written off by investors."
---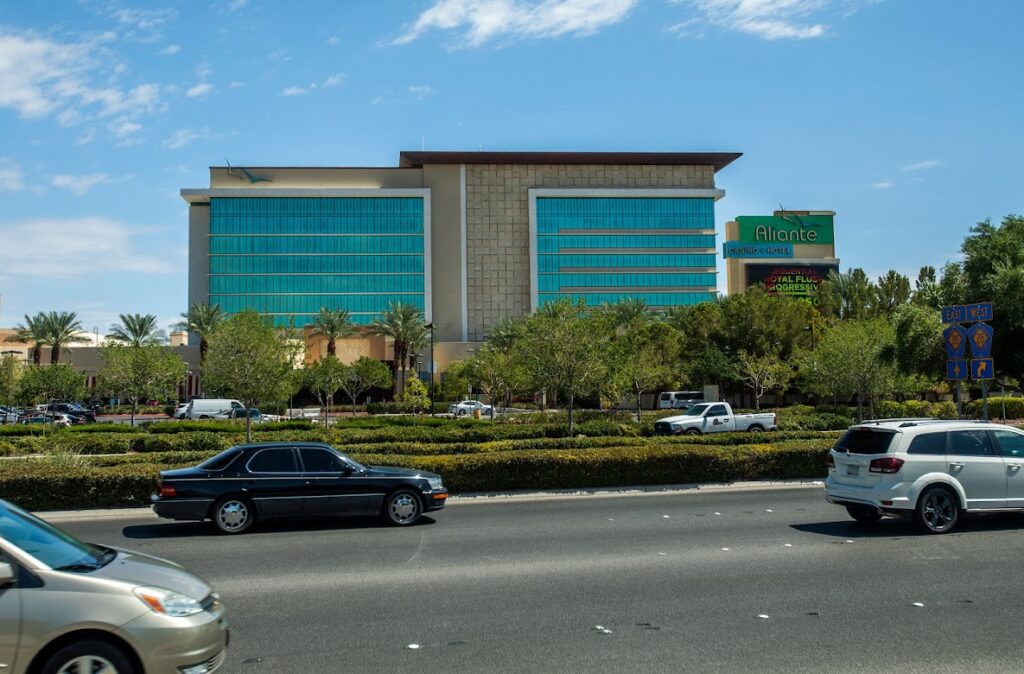 Other items of interest
Boyd Gaming added another $500 million to the company's stock repurchasing program that has already seen the casino operator buy back $361 million worth of its shares.
Stock repurchases are viewed as a means of reducing the number of shares on the open market, while increasing the value of those left in play. At the end of March, Boyd had roughly 112 million shares outstanding. The figure was down to 109 million by May 2. Boyd family members control roughly 26 percent of the company's stock.
Deutsche Bank gaming analyst Carlo Santarelli said the new repurchasing program could allow Boyd to buy back more than 10 percent of the currently available shares.
"We view the increased authorization favorably and believe it should serve as a positive catalyst, while further highlighting the strength of (Boyd's) balance sheet," Santarelli wrote in a research note.
The Nevada Gaming Control Board has appointed Chan Lengsavath as chief of the agency's Tax and License Division, and Thomasina Fremont as the chief of the Audit Division. Lengsavath took over on May 16; Fremont will begin on July 11.
Lengsavath has been with the Control Board since 2004 and served as a hearings officer in the Administrative Division since 2017. Fremont joined the agency in 1994 and has been a supervisor in the Audit Division since 2018.
The Tax and License Division is responsible for all tax collections and the licensing and auditing of all Group II casinos, which earn less than $7 million in fiscal year gaming revenue. The Audit Division has approximately 90 employees and is primarily responsible for auditing the state's Group I casinos, which have more than $7 million in fiscal year revenue.
Lengsavath succeeded Dan Douglas, who retired after more than 25 years with the Control Board. Fremont will take over following the retirement of Kelly Colvin, who has worked for the Control Board for more than 30 years.
International Game Technology extended its contract to manage the Kansas Lottery for another 10 years and will provide new software to operate the system. Terms were not announced, but the contract will run through December 2032.
In addition to the enhanced central gaming system, IGT provides the Kansas Lottery with instant ticket games and printing services.
IGT Chief Operating Officer for Lottery Jay Gendron said the new system allows the Kansas Lottery "to manage its vast network with maximum efficiency over the next decade and position the lottery to deploy future functionality to meet the needs of the evolving gaming landscape."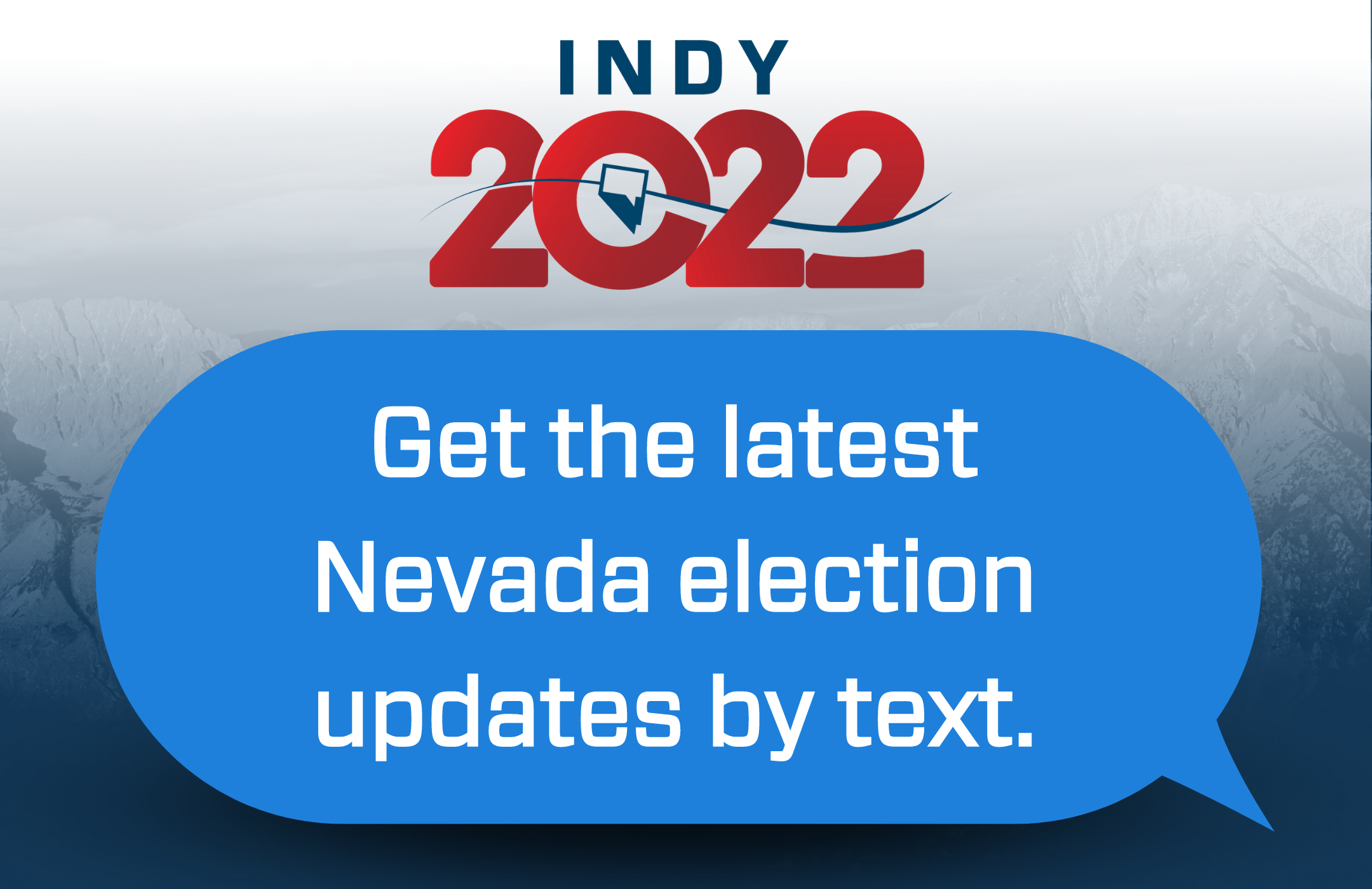 Featured Videos
Comment Policy (updated 4/20/2021): Please keep your comments civil. We reserve the right to delete comments or ban users who engage in personal attacks, use an excess of profanity, make verifiably false statements or are otherwise nasty. Comments that contain links must be approved by admin.