Indy Gaming: Q3 numbers for Resorts World LV show opening struggles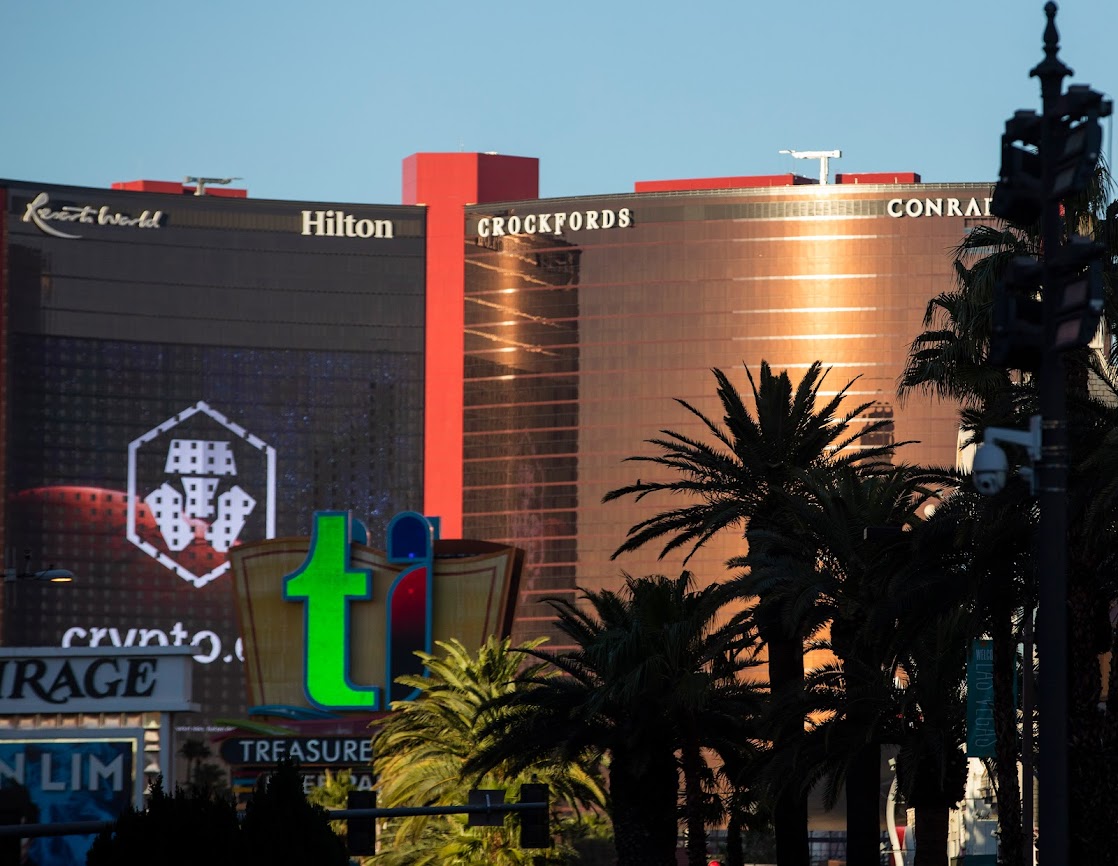 Good morning, and welcome to the Indy Gaming newsletter, a weekly look at gaming matters nationally and internationally and how the events tie back to Nevada.
If a colleague or associate emailed this newsletter to you, please click here to sign up and receive your own copy of Indy Gaming in your inbox. - Howard Stutz
---
Malaysia-based Genting Berhad blamed Nevada's indoor mask mandate for less-than-stellar third quarter results from the company's recently-opened $4.3 billion Resorts World Las Vegas.
In a statement released on Thanksgiving Day, the company (headquartered in Kuala Lumpur with multiple non-gaming businesses), said Resorts World Las Vegas reported $175 million in revenue for the quarter that ended on Sept. 30, marking the 3,500-room hotel-casino's first full quarter of operations.
Cashflow for the quarter was $27 million, while hotel occupancy was 54.9 percent – more than 20 percent below the Strip's average occupancy rate for the three-month period.
"(Resort World Las Vegas) results in the current quarter were impacted by the State of Nevada's mandate requiring face masks while in public indoor spaces regardless of vaccination status on July 30," the company said in a statement.
Genting added that several conventions at Resorts World were cancelled "as a result of the (mask) mandate."
Meanwhile, Genting said Zouk Nightclub, a spa, and additional retail outlets and restaurants all opened at Resorts World during the third quarter. Additional retail, restaurants and The Theatre at Resort World are expected to open in the fourth quarter.
Through a public relations firm, Resorts World officials declined to comment on the third-quarter results, though outside analysts said initial struggles were expected for a new Strip property.
"The initial numbers for the opening of a new property shows the challenges of introducing a new brand on the Strip," Brendan Bussmann, a partner and consultant with Las Vegas-based Global Market Advisors said.
As a comparison, the two Strip resorts operated by Las Vegas Sands during the third quarter reported net revenues of $399 million, cash flow of $132 million and hotel occupancy of 96.9 percent covering some 7,000 rooms and suites.
At Wynn Resorts' two Strip properties, which account for more than 4,700 rooms, third quarter revenues were $476 million, cash flow was $183.4 million and total hotel occupancy was 83 percent.
"In comparison to its peers, (Resorts World) is well behind more established brands in terms of occupancy and revenue, both gaming and non-gaming," Bussmann said. "While the leadership team is not new to Las Vegas, the Resorts World brand is new, and they are still trying to introduce themselves to Las Vegas guests. With the exception of New York, their main customer focus has been on international markets. Unfortunately, those customers are not currently that strong."
Neither Las Vegas Sands nor Wynn Resorts executives mentioned mask mandates as having any effect on Nevada business trends during their quarterly company earnings conference calls.
"The demand issues here in Las Vegas have been, I think, very instructive," Las Vegas Sands Chairman and CEO Rob Goldstein said in October. "It's great to walk through (the properties) and see the numbers that's kicking out through the city."
According to the Las Vegas Convention and Visitors Authority, the Strip's occupancy during the third quarter was 76.8 percent.
Resorts World Las Vegas opened on June 24, the first all new Strip mega-resort to open in more than a decade. The hotel rooms are connected to the Hilton Hotels loyalty program and includes three brands – Las Vegas Hilton, Conrad Las Vegas and Crockfords Las Vegas.
"One of the long-term plays has to be banking on the Hilton database and its proximity to the Convention Center to fill the hotel and build up their player database, but that's going to take a while," Bussmann said.
When results from Resorts World's operation for the final six days in June (the end of the second financial quarter) are factored into the equation, total revenues since opening were $189.7 million, cash flow was $30.7 million and hotel occupancy was 56 percent.
The property is not the only newly opened casino that appears to be struggling.
According to a third quarter filing by Connecticut-based Mohegan Gaming & Entertainment, net revenues for casino operations inside Virgin Hotels Las Vegas were $8.36 million, which translated into an operations loss of $1.045 million. Cash flow for the quarter was $595,000.
Mohegan Gaming is the business arm of the Mohegan Indian Tribe, which leases the casino space inside Virgin Hotels Las Vegas. The revenue total covers just the casino operation, as Virgin operates the property's hotel rooms and suites.
---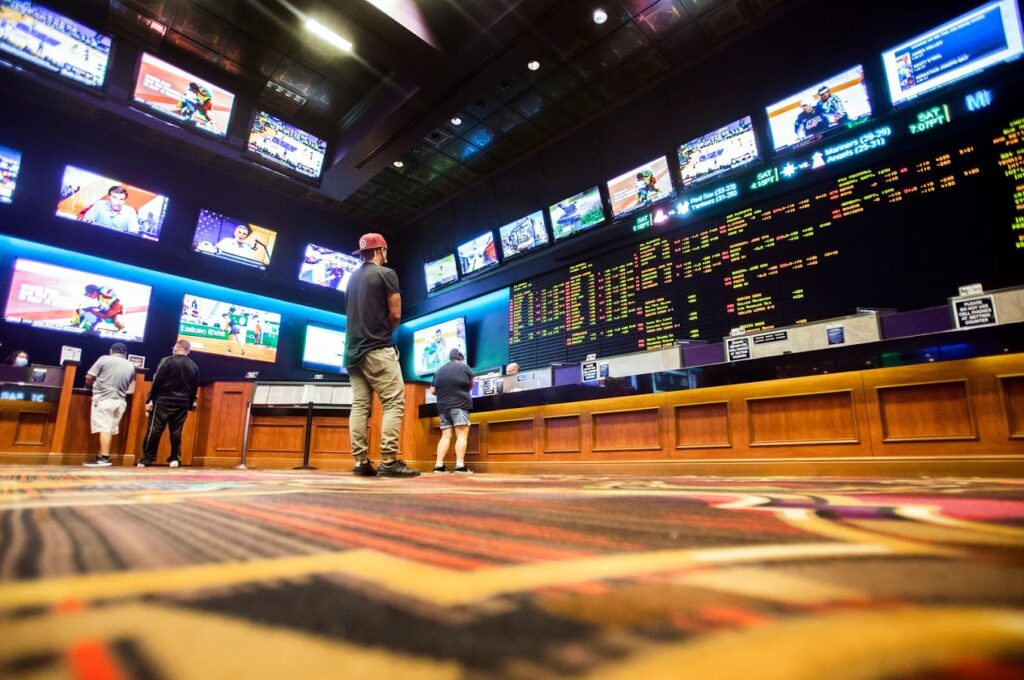 Remote registration in Nevada moving forward for cashless gaming, not sports betting
The proposed rewrite of Nevada gaming regulations would allow casino customers to establish wagering accounts for cashless gaming long before players arrive at a property.
But the idea of permitting sports gamblers to open mobile wagering accounts remotely, an activity available in 15 of the 17 states that currently offer online sports betting, is not on the table.
That absence is why sports gamblers shouldn't get too excited that online sports betting giants DraftKings and FanDuel will land in Nevada anytime soon, despite recent news unveiled by PlayUSA.com the companies have both filed gaming license applications with state regulators.
Spokesmen for DraftKings and FanDuel were non-committal about their licensing process.
"We obviously have a desire to get our product in the hands of customers in every state and we are constantly working with lawmakers and regulators everywhere in order to make this happen," DraftKings spokesman Stephen Miraglia said in an email to The Nevada Independent. "I can't comment specifically on our plans for Nevada."
DraftKings is in the process of acquiring Golden Nugget Online Gaming, a business owned by billionaire Tilman Fertitta, for $1.56 billion. The deal could lead to DraftKings-branded retail sportsbooks inside Golden Nugget casinos in downtown Las Vegas and Laughlin. DraftKings said in October it was leasing 90,000-square-feet of office space inside the UnCommons complex in southwest Las Vegas to create a "technology hub" that will employ more than 1,000 workers.
Las Vegas-based Boyd Gaming owns 5 percent of FanDuel, which operates the company's retail sportsbooks at regional casinos in six states. In Nevada, Boyd handles its own sports betting operations.
"I can confirm that we have applied for a license in Nevada and look forward to working with the Nevada Gaming Control Board on the process," FanDuel spokesman Kevin Hannessy said in an email.
Boyd Gaming spokesman David Strow declined to comment.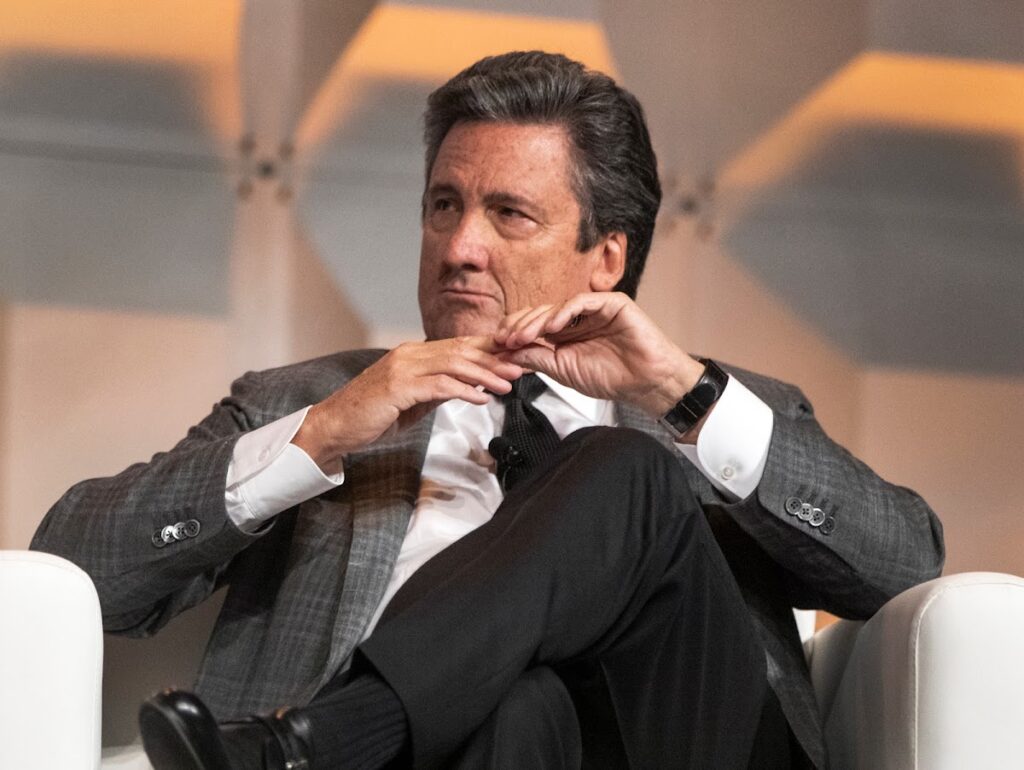 Remote registration for sports wagering in Nevada does have one advocate – MGM Resorts International CEO Bill Hornbuckle. He voiced "absolute" support for the idea during a panel discussion at IndyFest, The Nevada Independent's annual conference centered on political and policy issues.
Hornbuckle, whose company operates 10 gaming properties on the Strip, said on Oct. 3 he considers Nevada's absence of remote sports betting registration "arcane" when he looks at the growth of sports betting throughout the U.S.
"Wherever we go, it's a push in the same direction," Hornbuckle said. "At some point, we (in Nevada) need to break through some of this or the industry is going to pass us by. I would argue it's already at the 50-yard line."
In October, the state's Control Board said 64 percent of the record $1.1 billion in sports wagers were made on mobile devices.
For now, a proposed regulation change offered by Las Vegas-based Sightline Payments and discussed at an hour-long Gaming Control Board workshop last month would offer certain casino customers the opportunity to remotely open their cashless wagering accounts.
Control Board member Phil Katsaros hoped the regulation change would be considered Wednesday during the board's monthly hearing, but he's working toward having the item as part of the Dec. 16th Nevada Gaming Commission agenda.
The regulation change would allow casino patrons to use an app to register their information, fund a cashless gaming account and complete the signup process remotely, including utilizing ID verification. As it stands, customers must appear in person to verify their identity with a casino employee before setting up a cashless wagering account.
Sightline, which handles the payment process systems for casinos nationwide, is involved in the cashless gaming technology at Resorts World Las Vegas and nine Boyd Gaming properties in the Las Vegas area that allow cashless payments for slot machine play.
"Nevada has been a leader in cashless gaming, and we look forward to continued discussions that will enable us to provide Nevada residents and visitors to Nevada with the most innovative, safe, secure, compliant and responsible gaming experience in the United States," Sightline co-CEO Joe Pappano said in a statement provided by the company following the hearing.
A representative for Station Casinos, however, expressed caution toward remote registration. In a letter to the Control Board, attorney Marc Rubinstein wrote the proposed regulation changes could run opposite of federal anti-money laundering laws.
"It would seem that the proposed amendments … are an invitation to approve a regulation change that would contravene federal law," Rubinstein wrote.
Eight months before Rubenstein submitted his letter, Station Casinos executives voiced a potential softening toward remote registration.
Truist Securities gaming analyst Barry Jonas asked on the company's fourth quarter conference call in March what effect a reversal of Nevada's in-person registration requirement would have on Station Casinos.
"We do have the deepest database. We have customers that come in four to seven times a month," Station Casinos Chief Financial Officer Stephen Cootey said in response to Jonas' question. "This business is about developing personal relationships. And there's no one better positioned in the valley to have a personal relationship than us."
Vice Chairman Lorenzo Fertitta at the time said there is "value creation" when a company can combine land-based casinos with an online component.
---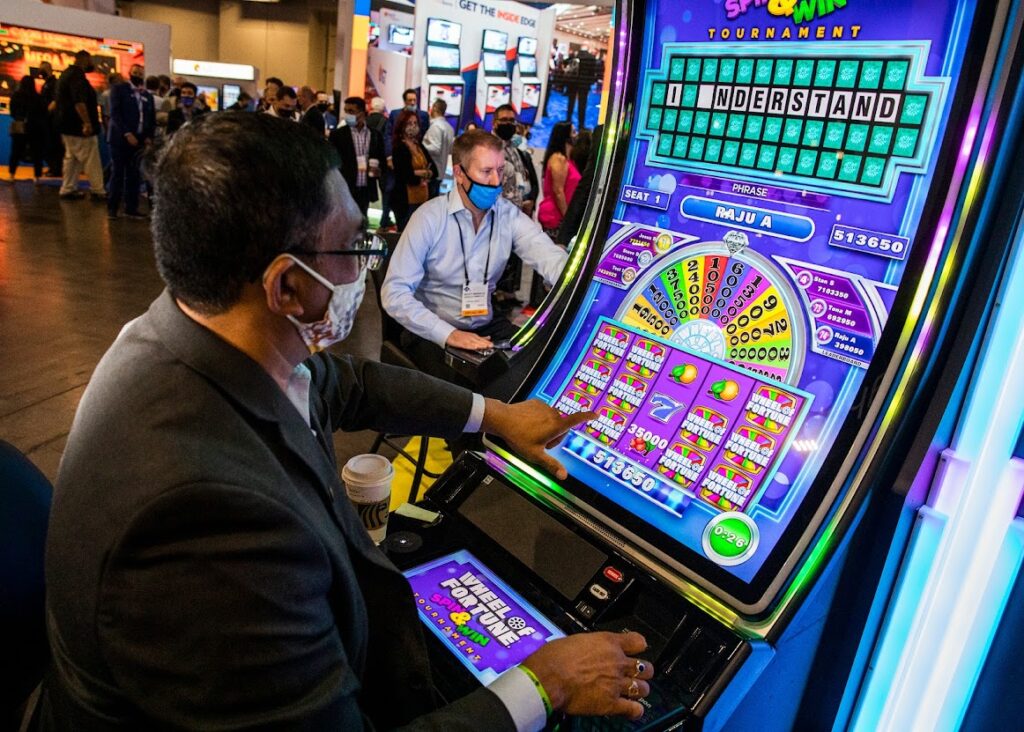 IGT files lawsuit over Justice Department 2018 Wire Act decision
Two years after New Hampshire successfully sued to block the U.S. Department of Justice's effort to revive enforcement of the 1961 Federal Wire Act, International Game Technology (IGT) wants to ensure the 2019 ruling covers the rest of the country.
The gaming equipment provider filed suit recently in the U.S. District Court in Rhode Island over the Justice Department's 2018 legal opinion (reversing its own 2011 ruling) that the Wire Act only concerned the transmission of information used for sports betting.
One gaming law expert viewed the lawsuit as "being brought out of an abundance of caution.
Anthony Cabot, the Distinguished Fellow of Gaming Law at the UNLV Boyd School of Law, said he didn't believe the Rhode Island Court would reach any different opinion than the New Hampshire court.
"They are both in the First Circuit Court of Appeals, which has already heard the appeal from the New Hampshire court," said Cabot, a longtime gaming attorney in Nevada considered an online gaming law expert.
The 2011 reinterpretation of the Wire Act by the Justice Department led to the expansion of online lotteries in eight states and online casino gaming in five states.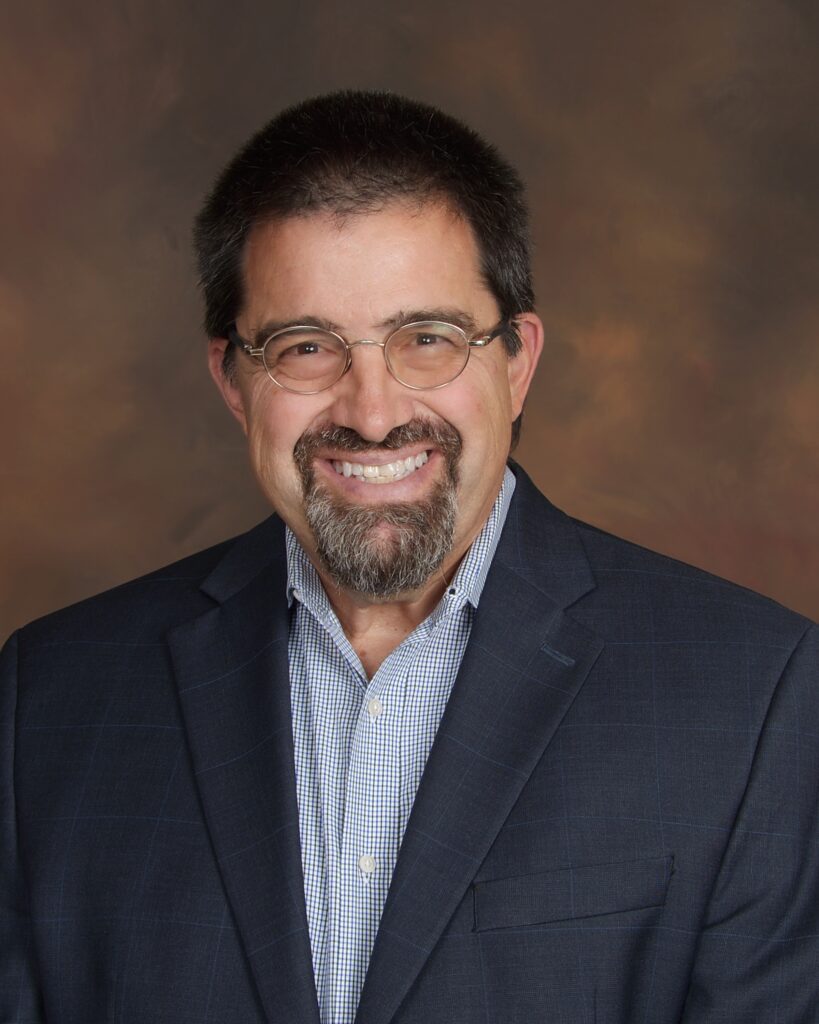 While sports betting is now legal in 29 states and Washington D.C., the Wire Act prohibits use of mobile sports betting apps across state lines. For example, a sports gambler using a mobile app in Nevada would have to open a second account and fill out their information again to wager legally in another state.
IGT, which has a corporate presence in Las Vegas but also maintains corporate headquarters for its lottery division in Rhode Island, is worried that the Justice Department's 2018 ruling (stating the Wire Act covers any action where gaming information is transmitted over the Internet) could still be enforced outside of New Hampshire.
According to the lawsuit, which was first reported by the Boston Globe, IGT wants clarity for its business operations, writing in the lawsuit that, "virtually all modern lottery and gaming relies on interstate wires."
The company said it would have to make "the choice of either fundamentally restructuring (or closing) its business or risking a federal felony prosecution."
"IGT supports the District Court of New Hampshire's ruling, recently upheld by the First Circuit Court of Appeals, that the Wire Act only applies to sports betting and not to other forms of gaming," IGT said in a statement.
In the 2019 ruling by the First Circuit Court of Appeals, justices said the claims brought by the New Hampshire Lottery, "are justiciable and that the Wire Act applies only to interstate wire communication related to sports events or contests."
The Justice Department did not appeal the First Circuit ruling. Gaming law experts said at the time they thought the Wire Act wasn't a concern of new Attorney General Merrick Garland.
The changes in the Wire Act were sought out by the late Sheldon Adelson, the founder of Las Vegas Sands who had "moral opposition" to the expansion of Internet gaming.
Cabot suggested the IGT lawsuit might motivate the Justice Department "to disavow the highly political 2018 opinion from the Trump Administration" and revert back to the "correct" 2011 opinion.
"This would have the additional benefit of applying to all 50 states," Cabot said.
---
Other items of interest
New York's Madison Square Garden is too big for just one sports betting partner. It needs two.
The home of the NHL's New York Rangers and the NBA's New York Knicks announced separate deals last month with the sports betting entities of MGM Resorts International and Caesars Entertainment, giving them marketing opportunities across one of the most recognized sports and entertainment venues in the U.S.
The deals with Madison Square Garden Sports and Madison Square Garden Entertainment were announced as BetMGM and Caesars Sportsbook were named by the New York Gaming Commission as two of the nine sports betting providers that can offer online and mobile wagering in the state, likely beginning in 2022
In joint statements with the sports betting operations, MSG Entertainment. Executive Vice President Ron Skotarczak said the deals would provide the companies with exposure and fan engagement prospects.
BetMGM's logo and messaging will appear courtside and on the basket stanchion signage at Knicks games, along with dasher board signage and Zamboni branding at Rangers games. Caesars Sportsbook will have a branded hospitality space inside Madison Square Garden that will be open for all Knicks and Rangers games and select events. Caesars will also have digital media exposure across MSG Sports' and MSG Entertainment's platforms.
Las Vegas-based Full House Resorts was the runner-up for a casino project in Terre Haute, Indiana. Kentucky-based Churchill Downs was awarded the rights to build its proposed $240 million Queen of Terre Haute by the Indiana Gaming Commission last month.
Four groups offered bids on the project.
Full House, which already operates the Rising Star Casino in eastern Indiana along the Ohio River, had proposed the $250 million American Place development on 32 acres in Vigo County. Hard Rock International and Premier Gaming Group were eliminated in the first round of voting by the Gaming Commission, according to Inside Indiana Business.
Full House is also proposing its American Place concept for a casino project in Waukegan, Illinois, which is roughly 40 miles north of downtown Chicago.
For the first time in its 53-year history, the World Series of Poker will be held on the Strip.
Caesars Entertainment said it was moving the event to convention space at Bally's Las Vegas and Paris Las Vegas. The event is also returning to its spring-summer schedule after two years of disruption caused by the COVID-19 pandemic.
The dates for the 2022 event will be May 31 through July 19.
The move to the Strip follows a 17-year run at the off-Strip Rio Resort and Casino. Caesars sold the property in 2019 to a New York investment group, and the company has been managing the resort under a lease agreement since the sale closed.
Caesars – then known as Harrah's Entertainment – acquired the World Series of Poker, along with the Horseshoe casino brand, from the Binion family in 2004. The final table of the 2005 World Series of Poker was held at the downtown Binion's casino, marking the final time the tournament was held at the Fremont Street property.
International Game Technology unveiled the first-ever wide-area progressive jackpot that links land-based casinos with online gaming operations. New Jersey will become the first state with the system that will connect Wheel of Fortune slot machines inside Atlantic City casinos with the state's online gaming businesses.
New Jersey regulatory approval is still required before the system is launched. It's one of five states where online casinos are legal, joining Michigan, Pennsylvania, Delaware and West Virginia. Nevada only allows online poker.
IGT introduced the new technology this week at the SBC Summit North America at the Meadowlands Exposition Center in Secaucus, New Jersey.
The system will allow New Jersey gaming customers playing on mobile or online devices an opportunity to play for the same large-scale Wheel of Fortune jackpots that are typically only found in land-based casinos.
"We are combining proven technology with the most successful slot brand of all time to create a powerful jackpot liquidity pool that engages players and delivers life-changing wins for New Jersey residents playing across channels," IGT CEO of Digital and Betting Enrico Drago said in a statement.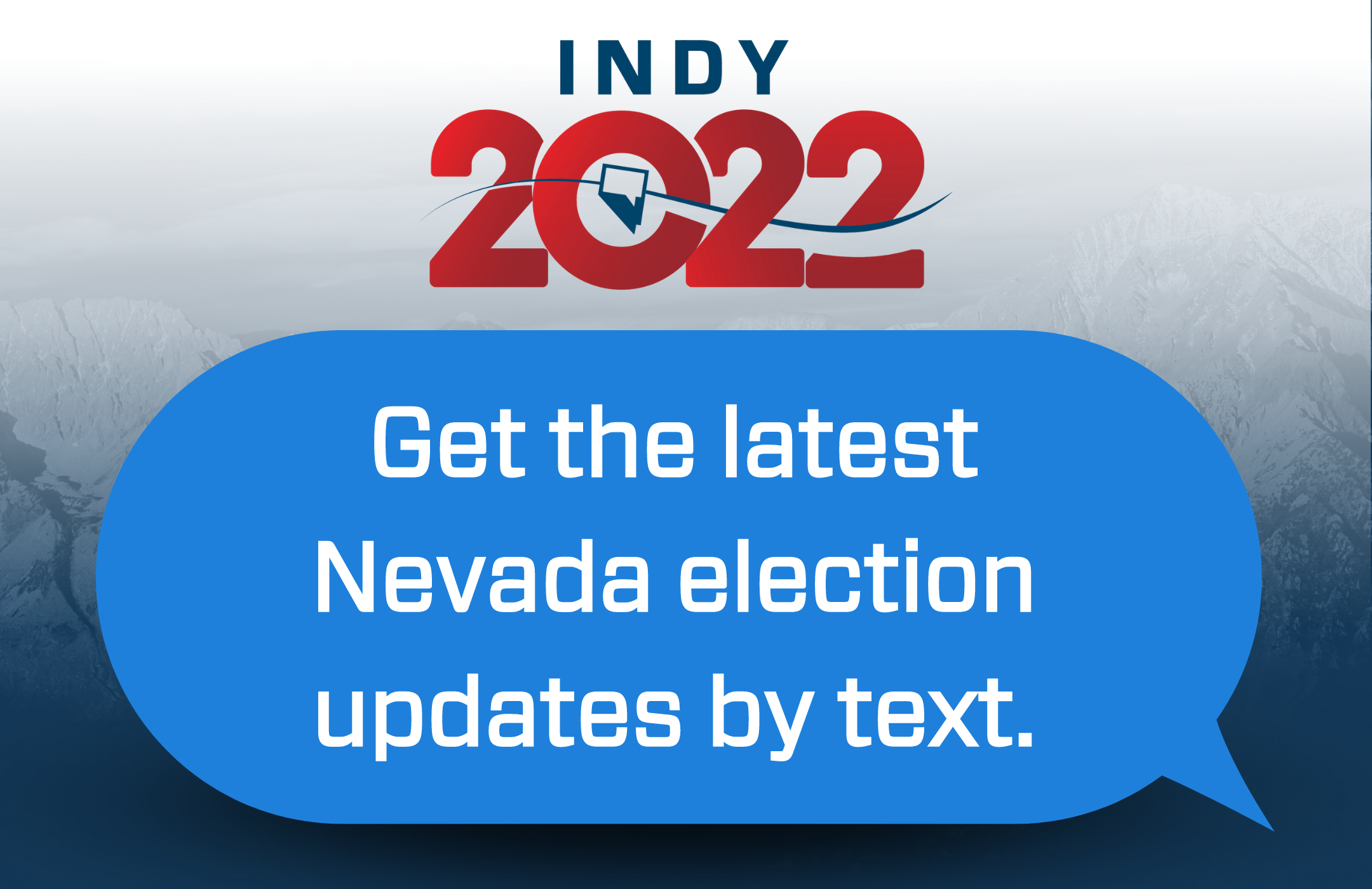 Featured Videos
Comment Policy (updated 4/20/2021): Please keep your comments civil. We reserve the right to delete comments or ban users who engage in personal attacks, use an excess of profanity, make verifiably false statements or are otherwise nasty. Comments that contain links must be approved by admin.