Now hiring: Legislator
Our collaborative part-time Legislature affords politicians the opportunity to help fund a wide range of nonprofits.
The Las Vegas Review-Journal recently reported that Assemblywoman Michelle Gorelow (D-Clark County) was hired as the executive director of a nonprofit organization after she voted to appropriate $250,000 on its behalf. Assemblywoman Tracy Brown-May (D-Las Vegas), who served on the board of the same nonprofit organization, voted alongside Gorelow in favor of the same bill.
Meanwhile, also according to the Las Vegas Review-Journal, Assemblyman C.H. Miller (D-North Las Vegas) failed to disclose he was hired as the president and chief executive officer of the Urban Chamber of Commerce before he voted to appropriate $100,000 on its behalf.
If you read those stories and wondered if you, as a future legislator, could be appropriately incentivized to support Nevada's premier nonprofit source of in-depth news coverage and informed opinions, then this satirical column masquerading as a job listing is for you!
The legislator in this position will have leeway to vote on an array of topics, including water, energy, utilities, conservation, wildlife, agriculture, mining, education, extreme heat and, on the last day of the session, direct appropriations to over 70 nonprofit and government organizations. We are looking for a legislator interested in exploring these issues from a variety of perspectives and how they intersect with other issues, including public health, infrastructure, the Legislature's statutory exemptions from both the state's public records and open meeting law and the ongoing direct financial support of our nonprofit newsroom.
Note that, according to the Legislative Counsel Bureau's legal division, appropriation bills that fund dozens of nonprofit and government organizations, including SB341 and AB525 in the last session, impact most citizens in the state and don't meet the standard for a disqualifying conflict of interest. Consequently, even if you individually or we organizationally might directly financially benefit from one of the dozens of sections of each appropriations bill, you are likely within your legal rights to vote in favor of a bill provided it also benefits several of your colleagues as well.
Be advised, however, that the Legislative Counsel Bureau's legal division's advice is not foolproof. Legislators recently learned this the hard way when the division advised the Legislature that eliminating the sunset clause of a tax would not, constitutionally speaking, count as a tax increase since the overall rate of taxation would remain the same. The Nevada Supreme Court, however, had other ideas. Fortunately, if you make it more expensive to undo any damage you do as a legislator than Nevada's citizens gain from addressing it, we should all come out comfortably ahead.
Please apply fast — time is of the essence! As long as we onboard you before your election and you accurately fill out your campaign contributions and expenses and financial disclosure reports, you will likely avoid any undesirable press coverage or publicity. Instead, unlike Gorelow and Miller, you will join a bipartisan caucus of legislators who quietly voted for direct appropriations to organizations they work for. Members of this caucus include, but are likely not limited to:
Assemblywoman Venicia Considine (D-Las Vegas), who works as the director of Development and Community Relations for the Legal Aid Center of Southern Nevada, which received a $250,000 appropriation from AB525 and a $4,000,000 appropriation from SB341. She voted in favor of both bills.
Sen. Carrie Buck (R-Henderson), who, on June 2, was listed as a member of the advisory council for Spread the Word Nevada (the page listing members of the council was removed sometime between then and now). Spread the Word Nevada received $500,000 from AB525. Since Buck wasn't paid to be on the advisory council, she didn't even have to disclose the connection in her campaign finance forms.
Though it may seem strange for the tenor of your press coverage to be based on the successful filing of online forms, it's important to understand that Nevada's founding fathers were deeply cynical about politicians, a tradition which, for good and ill, remains in effect today. They assumed, as many Nevadans do today, that politics attracts the worst of us.
Consequently, the best we can hope for is for each politician's unique brand of self-dealing to cancel out every other politician's unique but hopefully contradictory brand of self-dealing. That, however, requires us to know which unique brand of self-dealing we're supposed to be voting for, which is why we hold politicians accountable when they fail to accurately fill out their campaign finance and disclosure forms.
Responsibilities for the position include getting re-elected, successfully caucusing with other members of your chosen political party and giving our humble nonprofit a voice when it comes time to write the next so-called Christmas tree bill. When you are not in session, you will be expected to produce at least one opinion column per month, participate in interviews on our podcasts and attend all IndyTalks events.
Qualifications for the position include getting elected to the Legislature and knowing how to ask for our funding to be included in a hastily scribbled last-minute appropriations bill. Must reside in or be willing to move to Nevada before the statutory residency requirement. Compensation is commensurate with experience in the Legislature and the size of the appropriation you negotiate on our behalf.
David Colborne ran for public office twice. He is now an IT manager, the father of two sons, and a weekly opinion columnist for The Nevada Independent. You can follow him on Mastodon @[email protected], on Bluesky @davidcolborne.bsky.social or email him at [email protected].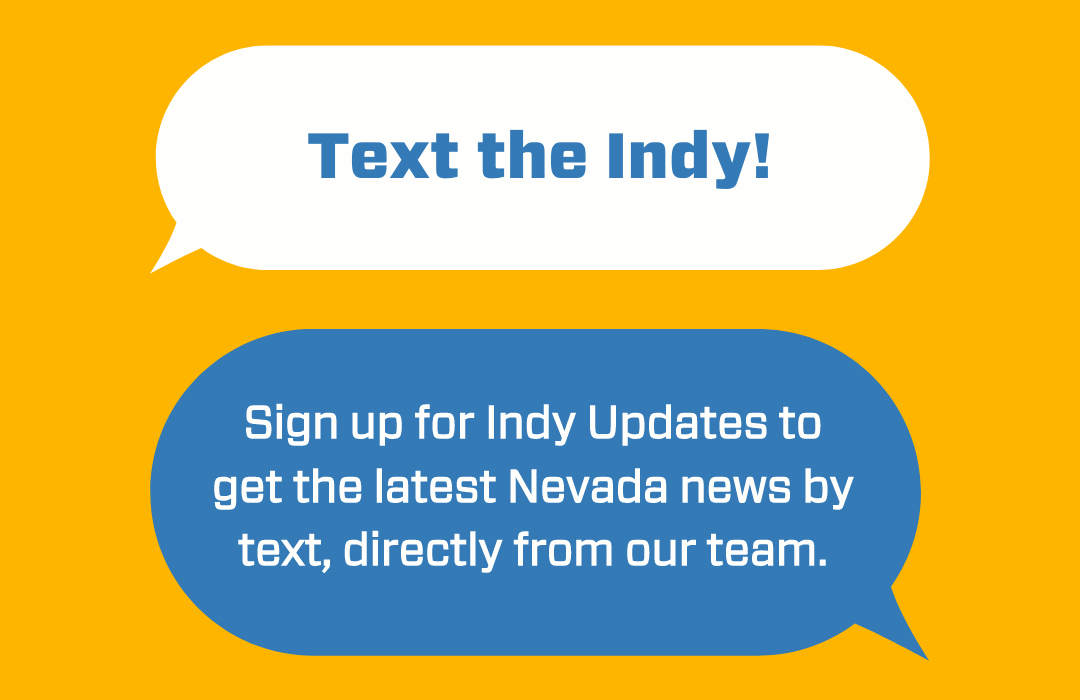 Featured Videos