NV Energy asks regulators to levy pricey charges on biofuel company eschewing utility's service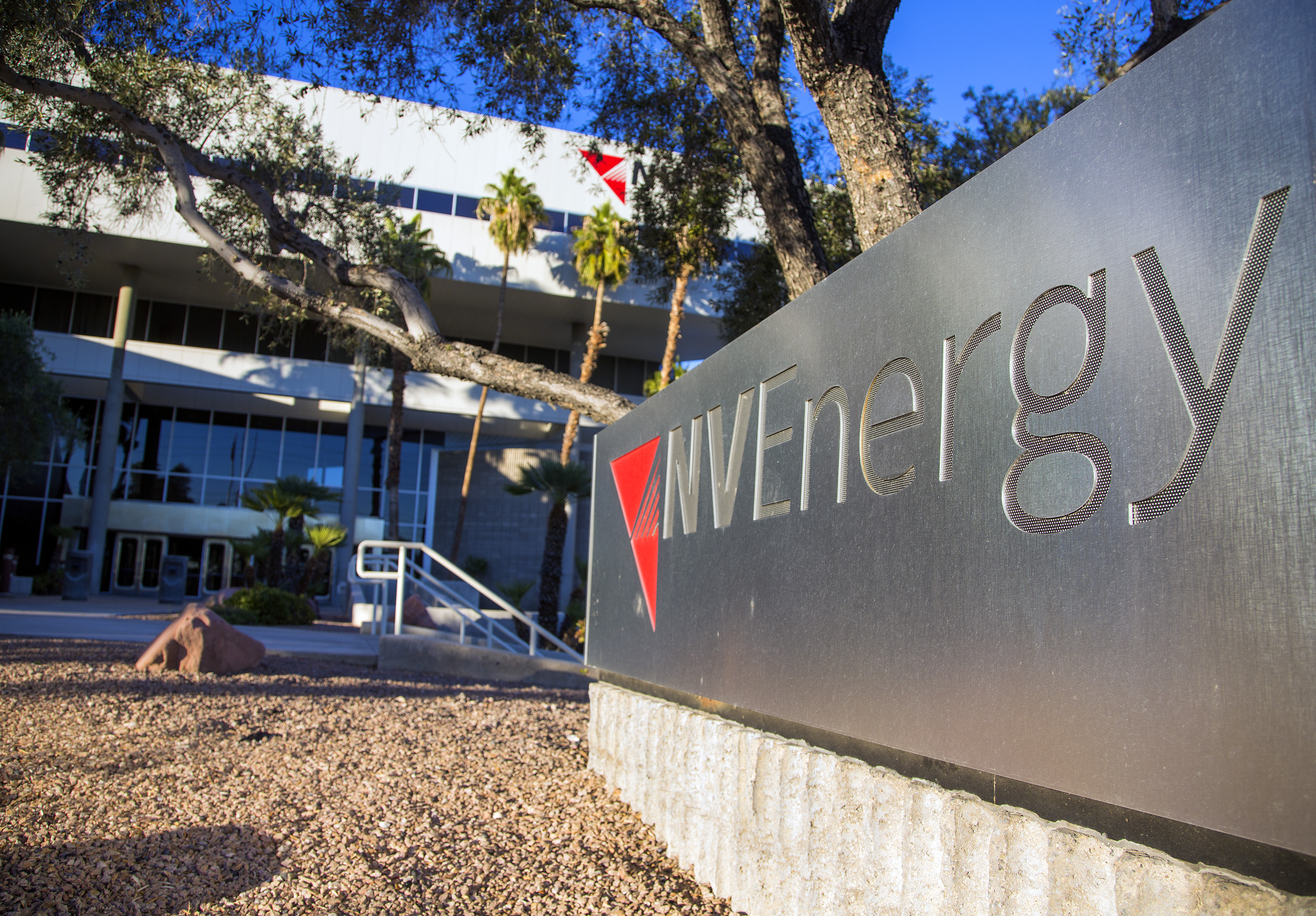 NV Energy is asking state regulators to levy an expensive combination of charges for an under-construction Northern Nevada biofuels plant that has applied to purchase power from an alternative electric provider.
Testimony filed by a utility executive on Monday outlines a variety of suggested "impact" fees, including long-term recurring charges related to renewable energy projects and a $1.179 million lump sum payment, that the utility believes should be assessed to California-based Fulcrum Bioenergy, which is constructing a large waste-to-fuels project in a Northern Nevada industrial park.
If accepted by the PUC, the company's proposed fees could foreshadow the treatment of similar applications by businesses filing to preemptively leave NV Energy as a customer before operating in the state, including one filed by the Raiders last week and a possible application from Google for a potential future Nevada data center.
Fulcrum, which broke ground on its planned waste-to-fuel project in May, officially filed its exit application with the utility in June 2018. Nevada law allows for large energy users to leave NV Energy as a customer and purchase power independently, but typically only after paying an "impact fee" assessed by the state's Public Utilities Commission to shield other ratepayers from higher costs.
The company's future plant in the Tahoe-Reno Industrial Center will convert household garbage into more than 10.5 million gallons of jet and diesel fuel each year, and is scheduled to begin operating in early 2020. It's being partially financed by $150 million in industrial development bonds issued by the state, which were approved last year.
Nevada companies that have filed to leave NV Energy as a customer in the past three years include MGM Resorts, Switch, Wynn Resorts, Caesars Entertainment, Station Casinos, Peppermill Resorts and Reno-based Atlantis Casino Resort Spa, which filed an exit application just last month. Reasons for leaving the utility include the possibility of lower electric prices on the open market, or using a fuel mix composed of more renewable energy.
Unlike the casino giants, which were typically assessed a multimillion dollar impact fee to leave the utility, Fulcrum's biofuels plant hasn't started purchasing electricity from NV Energy as it's not expected to be opened and operational until next year. It's been relatively rare for new or relocating companies to file preliminary exit applications with the PUC, though Google last year asked and received an advisory opinion from the commission that would allow it to purchase power from a different provider without having to pay a costly exit fee.
PUC staff issued an analysis in August finding Fulcrum's proposed exit application would not result in any financial impact to NV Energy or its customers, and that an impact fee wasn't needed. It also wrote that a "prudent utility" would be able to plan ahead and avoid any adverse impact as the company isn't expected to come online until September 2019.
But in testimony published Monday, NV Energy executive Shawn Elicegui wrote that the utility should be entitled to various fees and recurring charges if the biofuels company exit application is accepted by the PUC, including a one-time $1.179 million charge for "lost portfolio optimization opportunities" for the utility's transmission system, a separate "impact fee" payment and various recurring charges including payments related to the planned retirement of the coal-fired Valmy power plant.
Although a total lump sum hasn't been proposed, many of the proposed recurring costs could end up costing millions of dollars and last for many years.
Elicegui wrote that the utility's long-term planning for the state included assumptions of increasing demand for electricity, so the departure of a new company has an adverse effect on the company's expected load growth. Although Fulcrum would obtain electricity from a different provider, the company would still rely on NV Energy for transmission services and as an emergency backup if their new provider is unable to meet their electric needs — costs that the utility said it should be reimbursed for.
"There is a growing difference between the constituents who bear cost responsibility for certain decisions and the users of NV Energy's distribution and transmission system," he wrote.
He also wrote that past assessments on how much departing businesses should pay should be looked at more broadly and take into account the utility's long-term energy forecasts, rather than immediate effects on the company and ratepayers.
"The current impact fee methodology was not intended to, and does not account for downstream consequences that are unrelated to stranded costs," he wrote in the testimony.
NV Energy spokeswoman Andrea Smith said in an email that the company's involvement in this and other exit applications was to ensure no impact to its other ratepayers.
"In the case of those applicants who are exploring their options, our ultimate goal is to provide them with all of their needs because we offer fantastic service along with rates that are 15 percent lower today than they were in 2015," she said in an email. "Should they ultimately make a decision to use an alternate energy marketer, our facilities will be needed to deliver that energy. So, as previously stated, we will work to ensure our other customers are not impacted."
A spokesman for Fulcrum didn't return an email seeking comment on the proposed impact fees.
Disclosure: Many donors to The Nevada Independent are mentioned in this story. You can see a full list of donors here.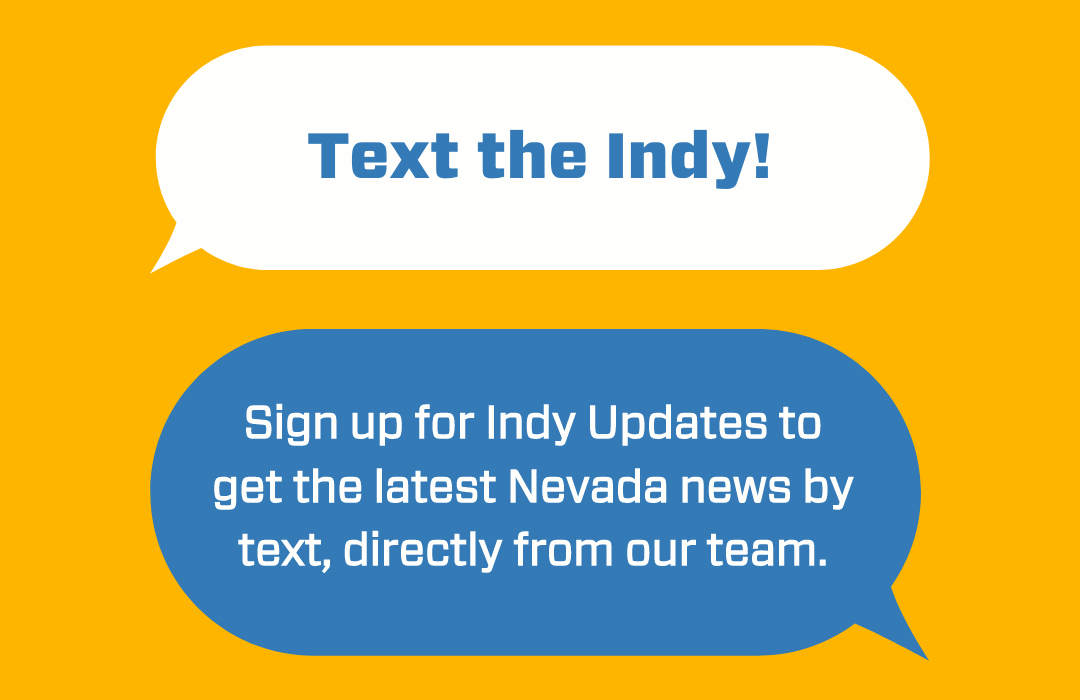 Featured Videos