On the Record: Republican lieutenant governor candidate Stavros Anthony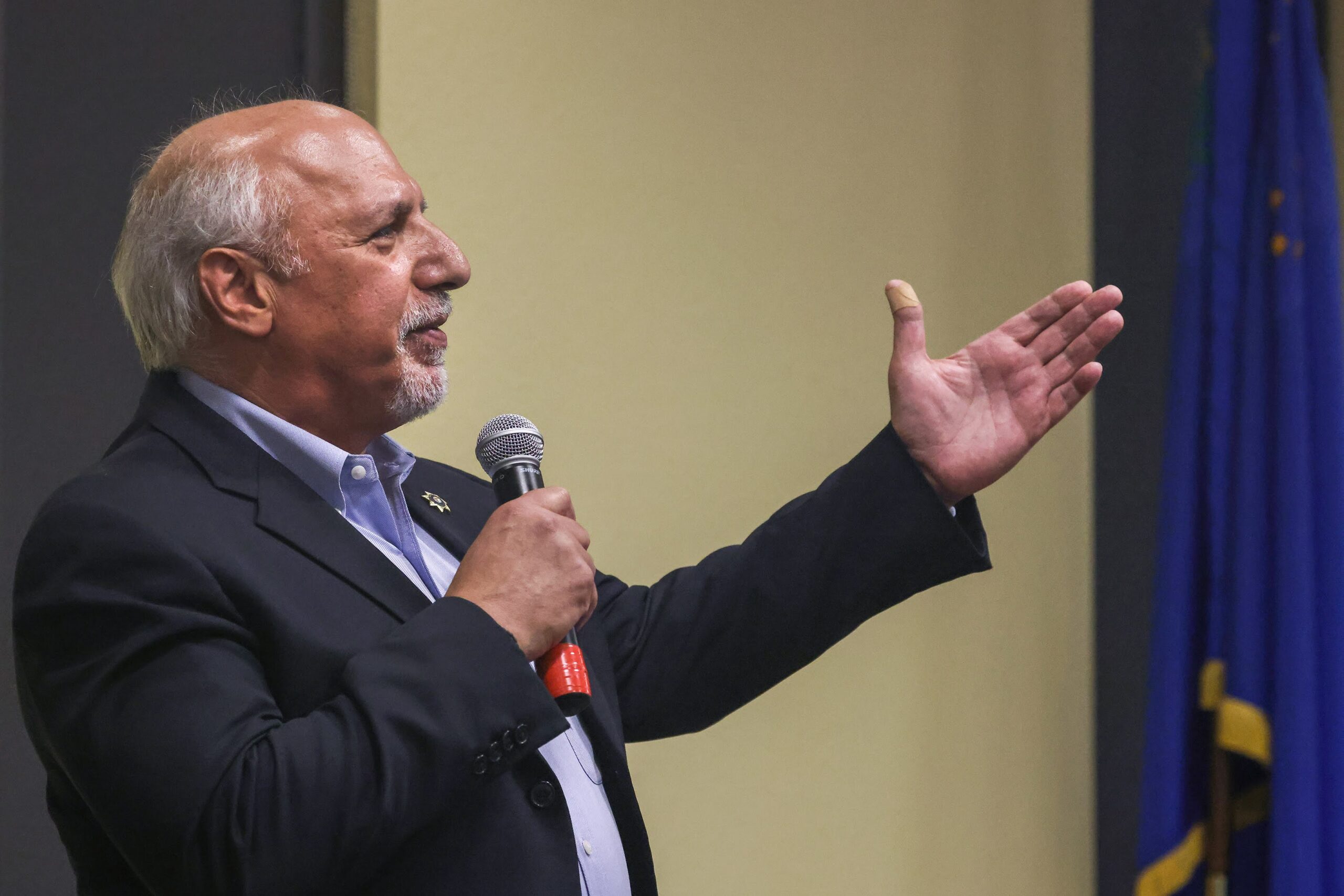 Editor's Note: This is one in a series of "On the Record" pieces highlighting the policy stances of candidates running for major offices in the 2022 Nevada election. Click here for additional election coverage. For more information on the policy positions of Anthony's opponent, Democratic Lt. Gov. Lisa Cano Burkhead, click here.
After narrowly losing a bid for Clark County Commission last year, Las Vegas City Councilman Stavros Anthony is back on the ballot as the Republican contender for lieutenant governor.
In a statement announcing his bid for office in November, Anthony said he hoped that within the role he could "stop the continuation of the catastrophic policies of this administration." He's running against sitting Democratic Lt. Gov. Lisa Cano Burkhead, who was appointed to the position after Democrat Kate Marshall resigned last August to take a job with the Biden administration.
"Watching the legislative session and the current administration's handling of the mandates, the pandemic, and the economy — not only what the lieutenant governor didn't do, but also what the Governor did do started me thinking maybe I should run and allow myself the opportunity to lay out competing visions on how to best move Nevada forward," Anthony said in his campaign announcement.
Anthony has served on the Las Vegas City Council since 2009. Before that, he spent nearly three decades with the Las Vegas Metropolitan Police Department and holds a master's and Ph.D. degree from UNLV. Between 2003 and 2009, he was a member of the Nevada System of Higher Education's Board of Regents. During his tenure on the board, he unsuccessfully lobbied to ban rap music from UNR's Lawlor Events Center and other higher education locations across the state.
Previously, Anthony made a bid for Nevada's 4th Congressional District seat, but he dropped out of the race for health reasons. He also ran for Las Vegas mayor in 2015 and lost a race for Clark County Commission by 15 votes in 2020. Anthony paid for a recount of the results of his 2020 election outcome, but still lost.
Nevada's lieutenant governor is limited to two four-year terms and is first in the line of succession to the governor if the governor dies or becomes unable to perform his or her duties. The seat is elected separately from the governor and can be a different political party.
The position is part time. During the legislative session, the lieutenant governor serves as the president of the state Senate. As president, the lieutenant governor presides over daily proceedings and is allowed to cast a tie-breaking vote (a rare occurrence in the 21-member body).
Though Anthony did not reply to repeated requests from The Nevada Independent for an interview, you can explore his policy positions below, taken from public statements and media appearances. Or click on the following subjects to jump to a specific topic:
Top issues
In a Nevada Public Radio questionnaire, Anthony said he views the lieutenant governor as "responsible for tourism, transportation, small business advocacy, homeland security and [serving as] the President of the Senate." He added that if elected to the position, he would focus on those aspects of the role.
On his campaign website, Anthony said it is vital to "maintain safe communities across Nevada" and support law enforcement. His site notes that he will also prioritize "focusing on small business, continue to fight for safe streets and communities, promoting and advancing tourism, and work to promote election integrity, low taxes, and balanced budgets."
In an interview with The Nevada Globe, Anthony said, "[a]s president of the Senate, I will advocate for conservative, constitutional values."
Election integrity
Anthony has maintained that his narrow defeat in his bid for the Clark County Commission was the result of a "stolen" election.
"The election was stolen from me in 2020. You can write that down," Anthony told The Nevada Globe.
Seeing the 10-vote margin he lost by, Anthony called for a recount, which increased the margin he lost by to 15 votes. In the interview with The Nevada Globe, he claimed that the election process was rigged, saying, "They don't want a discussion on the county commission. They want to silence people. They have a super majority, a cabal, and that is exactly what they want – absolute power."
He added that the biggest issue in the way that politics has changed over the years is that elections today can be more easily stolen, and blamed state Democrats for passing voting changes in 2020 that make it "easier to cheat."
As for whether Anthony will accept the results of the 2022 election regardless of the outcome, he told KTVN 2 News, "If there is suspected fraud it should be investigated." He did not respond with a "yes" or "no" answer.
Abortion
In response to a question from KTVN 2 News about whether he would support an initiative to change the state's existing abortion law, Anthony said, "It is up to the voters."
Experience
In various interviews and questionnaires, Anthony has touted his experience as a Las Vegas City Council member and a member of the Southern Nevada Regional Transportation Commission. Anthony said the roles gave him a background that will help him fulfill the duties of the lieutenant governor. 
He's also stated that his experience as a council member working with business owners gives him a unique perspective on the community, and he will be better able to meet their needs than other candidates.
"There is simply too much government interference in their daily lives and business lives. They are tired of government telling them what to do all the time," he told The Nevada Globe. "They are getting tired of this over-reaching government. They want us to listen to their needs, fix what needs to be fixed, and the rest of the time to let them live their lives."
Anthony also views the lieutenant governor's position as helping with homeland security, and said his time in law enforcement makes him suited for that role.
"I am the only candidate for Lieutenant Governor who has the experience to fulfill the duties assigned," he said in a questionnaire from KTVN 2 News.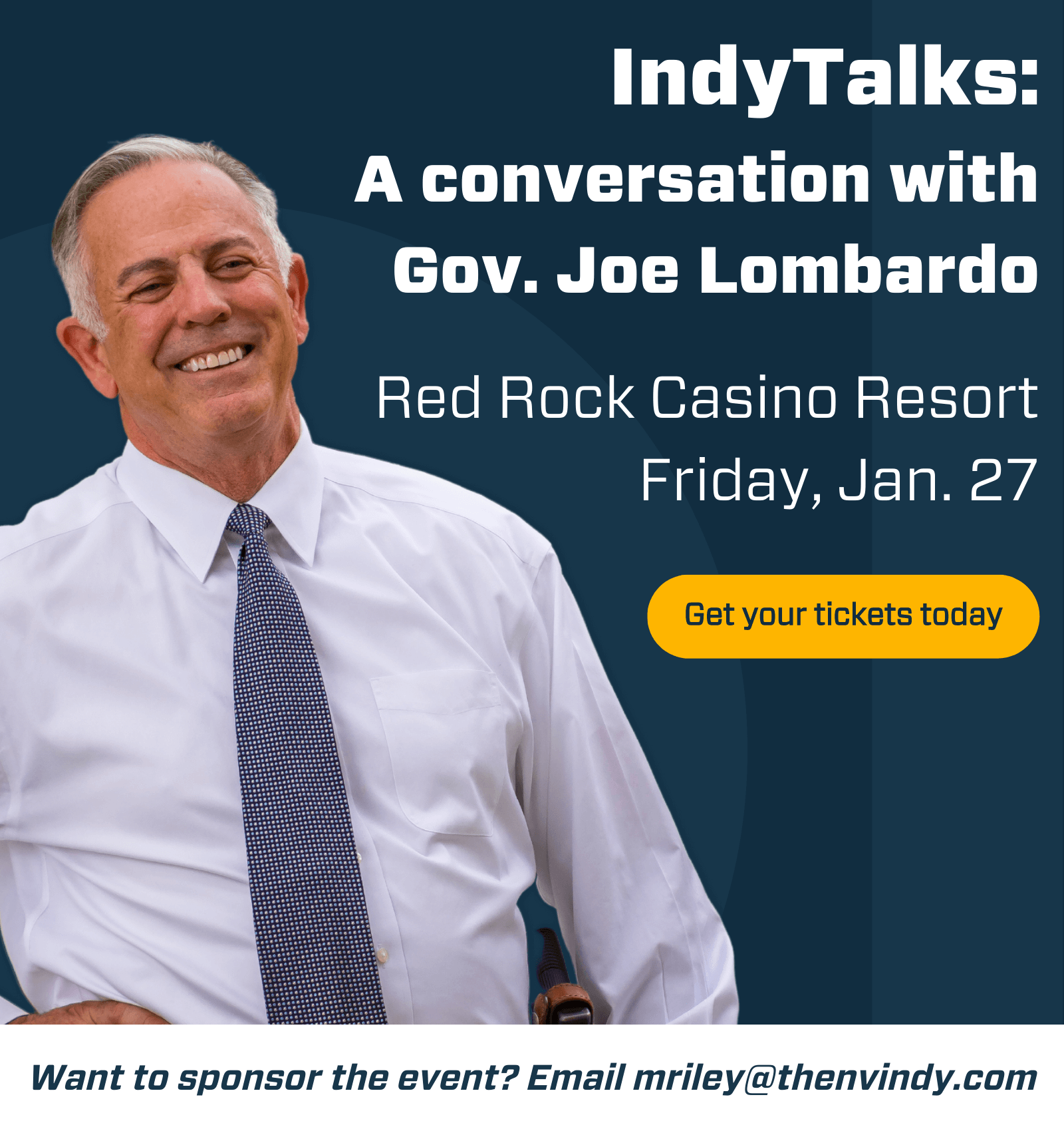 SOLD OUT
Featured Videos
Comment Policy (updated 4/20/2021): Please keep your comments civil. We reserve the right to delete comments or ban users who engage in personal attacks, use an excess of profanity, make verifiably false statements or are otherwise nasty. Comments that contain links must be approved by admin.