Remembering Harry Reid from a distance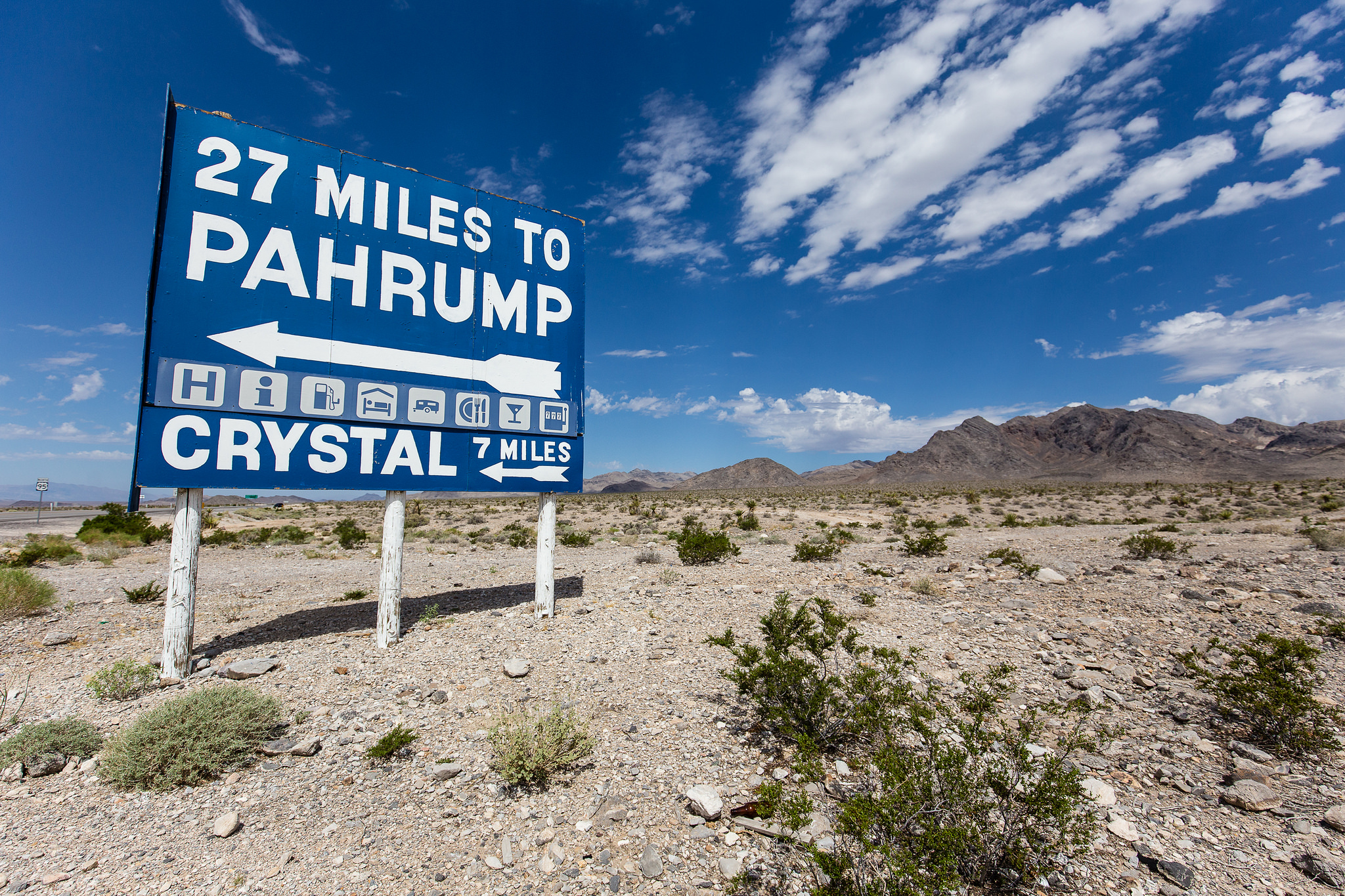 Being a former majority leader of the U.S. Senate is admittedly a people business.
Consequently, it didn't come as a surprise to see the outpouring of remembrances following the passing of Harry Reid, arguably the most powerful Nevadan in history, from the usual people senators work with. Journalists who cut their teeth on covering his political career, including our very own founder and CEO, publicly reminisced, as did some of Reid's former staffers. Politicians, especially in Nevada and Utah (Reid was — and, depending on how seriously you take the Latter-Day Saints' beliefs in the afterlife, still — a Latter-Day Saint), weighed in as well. Even the local paper serving Logan, Utah, hometown of Utah State University ­— one of Harry Reid's several alma maters — got in on the action to reflect on Reid's comparatively unusual willingness to recruit staffers from the school.
Most of us, however, are neither journalists, politicians, nor congressional staffers.
If you divide Reid's final six year term by the roughly three million Nevadans living in the state when he retired, each Nevadan could have mathematically entitled themselves to up to a minute of his time — and that's only if he never slept and never spent a moment with any non-Nevadans in Washington, D.C. Yes, he served in the Senate a bit longer than one term (five times longer, to be exact). Even so, the math is inescapable — there's only so much time any one senator can spend with each constituent in our middlingly-populated state, so there are consequently a small number of Nevadans with meaningful stories about the former senator to tell. The best the rest of us can do is recall some policy decision he made which left us a little sore or, failing that, perhaps an amusing op-ed he wrote about UFOs.
Given all that, I suppose I should count myself lucky I got more than five minutes of his time. I'm not entirely sure my fellow former high school classmates feel the same way, though.
Looking back, the idea of a U.S. senator speaking to a high school auditorium full of bored teenagers raised predominately by rabidly hostile parents feels downright anachronistic. Between the increased sensitivity to personal security since both September 11th and January 6th, the proliferation of camera-equipped smartphones recording every unguarded moment directly to the internet, the preternatural desire of most teenagers to get under the skin of any adult authority figure crazy enough to talk to them, and the simple fact that teenagers don't vote (no, not even when they're adults), the — let's call it a business case — for a senator speaking to an auditorium of high school students is weak. Many people, including many teens, see themselves as one polarizing social media moment away from greatness (just ask the guy who called in to wish President Biden a merry "Let's go Brandon" and now thinks he's running for office) — why give them the opportunity?
That's not to say there weren't hazards in such a visit when I was in high school in the late 1990s. Teens could still be rebellious and disruptive, even when we couldn't stream our temper tantrums directly to the internet. There still wasn't much upside, either — the best case scenario, both then and now, was that the students fell asleep.
Even so, Sen. Harry Reid visited the students of Pahrump Valley High School — yes, the same Pahrump that's home to "New Nevada", a sheriff who compared Gov. Steve Sisolak to Adolf Hitler because he signed a gun control bill (after, might I note, the sheriff left her gun in a public restroom), and a county commissioner who claimed the very same governor was supporting anti-pandemic public health measures to enrich Chinese communists because his wife, who was born in Ely, happens to be of Chinese descent.
Searchlight Reid visited our auditorium that day.
Only 13 percent of Pahrump Valley High School's graduates enrolled in college during the late 1990s. To encourage us to increase that number, he shared his famous backstory — his hardscrabble Searchlight youth hitchhiking to high school in Henderson, followed by enrolling in college with the financial assistance of friends and acquaintances, followed by making it big and becoming a senator. He understood what it was like to live in a rural town, to see your opportunities constrained by what was immediately around you. He felt our pain. But he also wanted us to know there was a whole world beyond Pahrump out there for us — all we had to do was reach for it.
Like a lot of Harry Reid's work, it contained both a promise and a threat.
If he could do it — if he could get himself to high school, if he could beg, borrow and steal (figuratively speaking) his way through college, if he could use his education to help him secure power at a national level, we could too.
But also, if he could do it, why couldn't we?
After all, Pahrump in the 1990s, for all its faults, wasn't Searchlight in the 1950s. For starters, it had roughly 30 times the population Harry Reid grew up with. We had an actual chain grocery store (it opened my sophomore year — the marching band played at its opening) and a couple of fast food restaurants. Most of us could probably walk to school faster than he hitchhiked to Henderson to attend high school as a teenager, not that we had to — there were plenty of school buses to go around. Even the students from more Searchlight-like Tecopa and Shoshone, both roughly the same distance from Pahrump as Searchlight is from Henderson, were bussed in — they weren't hitchhiking to school from the California side of the Mojave.
Yes, a lot of Pahrump's families lived in poverty (and still do), but it was 1990s exurban poverty, not the far more stark sort of poverty Reid and rural Nevadans struggled through during the 1950s, one almost indistinguishable from living as a character in a Little House on the Prairie book. Nobody was living in a house made out of railroad ties — instead, the poorest students shared an RV, or perhaps a questionably maintained single-wide mobile home, with their adult guardians. Nobody relieved themselves in an outhouse. Yes, far too much of the experience of living poor in Pahrump was still depressingly similar to Harry Reid's childhood (especially the limited access to mental and medical health care), but there had been some obvious material progress over the subsequent four decades. Electricity, air conditioning, indoor plumbing and a working television were all much more of a given. Some of us — not me, but others — even had internet access.
So what was keeping us from enrolling in college? We had Pell Grants (I received a few), Stafford Loans (I'm still paying back a few), and a university close to town to enroll in if we so chose (Reid graduated college in 1961, three years before UNLV's first graduation commencement). Harry Reid had none of those things, yet graduated college, completed law school, and became a nationally prominent senator (it was a few more years before he became majority whip). The implication was clear — the only thing holding us back was ourselves, so why were we doing that? It's not like the military was the only institution reliably offering a life beyond high school. (The universities of Nevada seldom bothered to check in on us.)
To be charitable to the deceased senator, I think he was trying to be encouraging and was legitimately doing his absolute best to pay his good fortune forward. Though rural Nevada (which Pahrump hasn't been a part of in years, don't let its oafish manners fool you — what little farming exists in Pahrump remains solely to protect existing water rights so they can be resold to the highest bidder in the next decade or two) usually wanted to exhume the man's body, hang it in effigy, then burn his rotting carcass (and they weren't particular about waiting for him to die first), Reid saw himself as a rural Nevadan who made good — which was, as often as not, part of the problem.
Reid was, indeed, a rural Nevadan who made good — but not by taking over the family store or the family ranch, or getting a job at a nearby mine. He didn't, in other words, make good using the resources immediately available to everyone else in rural Nevada. No, he left his rural home so he could go to high school in Las Vegas, went to college in Utah, went to law school in Washington, D.C., and then built his career in Carson City, Las Vegas, and Washington, D.C. His home in Searchlight was an affectation, a preference which stated he felt an affinity for the lifestyle he fought so hard to escape, even while he demonstrated with every bone, sinew and synapse in his body that his childhood rural home could never offer him any of the opportunities he actually craved.
He was, in other words, too good for Searchlight and, by association, rural Nevada more generally. His message to us, when he came to my high school, was that, if we applied ourselves, we'd become too good for Pahrump, too.
In hindsight, he was absolutely right.
David Colborne ran for office twice and served on the executive committees for his state and county Libertarian Party chapters. He is now an IT manager, a registered non-partisan voter, the father of two sons, and a weekly opinion columnist for The Nevada Independent. You can follow him on Twitter @DavidColborne or email him at [email protected].
Comment Policy (updated 4/20/2021): Please keep your comments civil. We reserve the right to delete comments or ban users who engage in personal attacks, use an excess of profanity, make verifiably false statements or are otherwise nasty. Comments that contain links must be approved by admin.