Sisolak extends COVID-19 shutdown until end of April, urges residents to shelter-in-place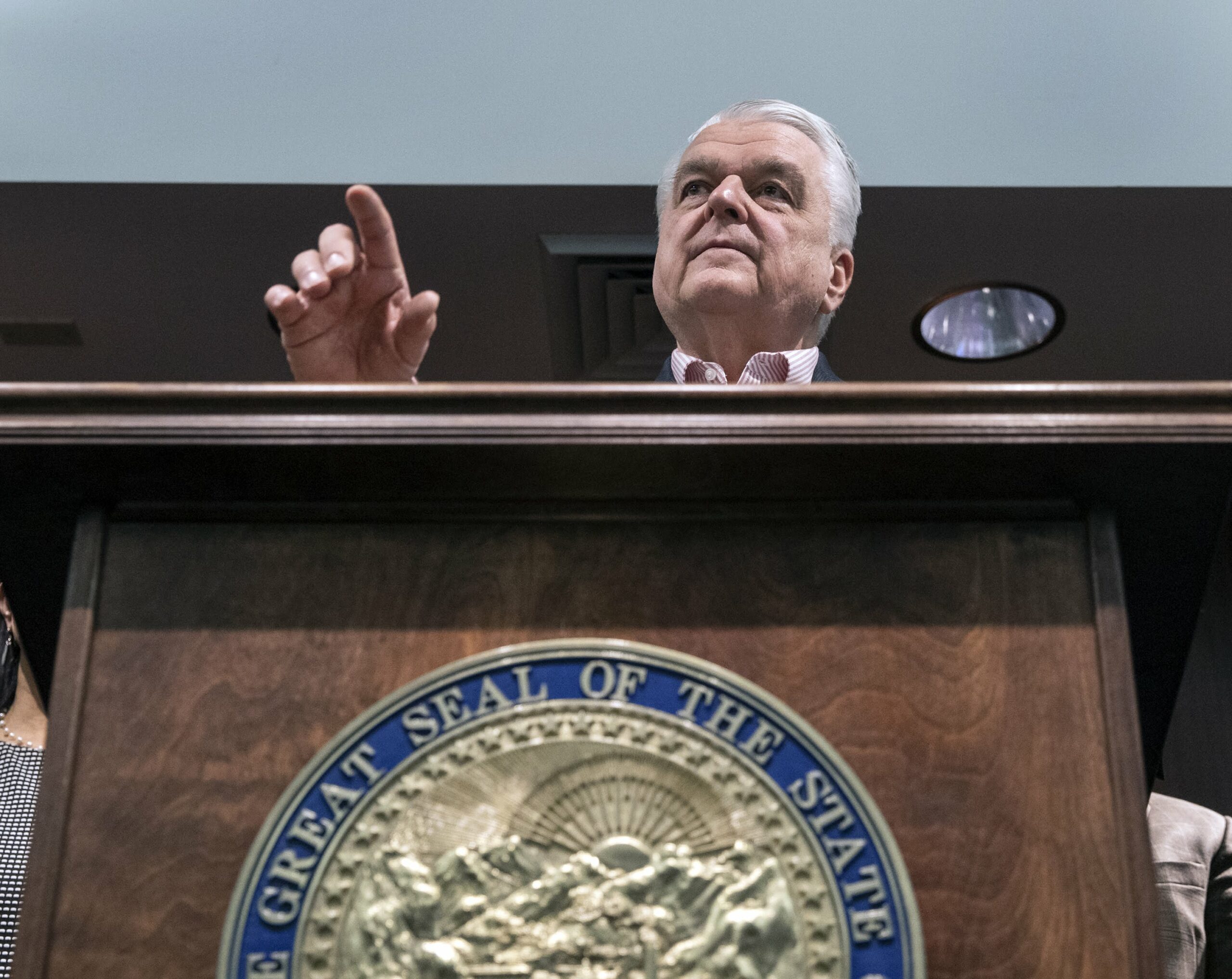 Gov. Steve Sisolak has extended all of the state's emergency actions to mitigate spread of COVID-19 — including closure of public and private schools, a nonessential business shutdown and ban on large gatherings — until the end of April, while urging state residents to shelter in place.
The governor's updated order, released by his office Wednesday morning, is the latest signal by state authorities that the massive disruptions to normal public life needed to combat the spread of the virus are nowhere near over yet.
Although the initial length of the school closures and nonessential businesses shutdown were set to expire in mid-April, the governor said extending the closures, which includes casinos, was a necessary public health step. The new emergency directive, however, does not include penalties for those who don't comply.
"Today's 'Stay at Home' directive strengthens the imperative that Nevadans must not leave their homes for nonessential activities in order to prevent the spread of COVID-19," Sisolak said in a statement. "This directive builds on previous directives around school closures, social distancing, closure of non-essential businesses, and bans on public gatherings of 10 or more people by requiring you stay home unless leaving is absolutely necessary."
In total, the order extends a slew of emergency directives issued by Sisolak over the last two weeks that have upended public life in the state, drastic measures deemed necessary by medical professionals to slow the spread of the virus. These include:
The new directive says people who are homeless are exempt from the order. It also notes that people may continue outdoor activity — "such as hiking, walking, or running" — as long as they comply with other orders, such as maintaining at least six feet of distancing from others and not congregating with groups beyond their household members.
Under the order, community members are allowed to leave their homes for work, health care or to obtain goods or services from essential businesses.
While shelter-in-place orders vary slightly by state, the language generally directs people to stay home with a few exceptions, such as buying groceries, seeking health care or going to work at an essential business or service. Some states have gone further than a strong request, though, and have added verbiage that compels people to comply by law. For instance, the executive order issued by California Gov. Gavin Newsom last month notes that the order will be "enforceable pursuant to California law" with violators guilty of a misdemeanor crime.
According to a tally by The New York Times, at least 265 million people in 32 states and 80 counties are being urged to stay home through the issuance of local and state directives.
Nevada was one just six states with no local or state directives to stay at home, a list that includes Arkansas, Iowa, Nebraska, South Dakota and North Dakota, but state officials argued that previously enacted directives essentially accomplished the same goal of keeping people at home.
During a press conference on Sunday, Sisolak downplayed the need to order a formal "shelter-in-place" or "stay-home" directive, saying the term "doesn't have a real definition" and that the state was already urging people to stay home whenever possible.
"They're saying that the temperature is going to be in the 70s, it could hit 80 degrees," he said on Sunday in Las Vegas. "That does not mean you shouldn't stay at home, and stay home for Nevada. You know, you can stay home and open the window and get some of that fresh air coming in, but you still need to stay home and avoid congregating in groups larger than 10 and practice social distancing."
This story was updated at 10:36 a.m. and 11:15 a.m. on 4/1/2020 to include more information from the emergency order and what other states are doing.
Reporter Jackie Valley contributed to this story.
The Nevada Independent is raising $200,000 by Dec. 31 to support coverage of the 2024 election.
Tax-deductible donations from readers like you fund this critical work.
If you give today,your donation will be matched dollar-for-dollar.
Give + Get Matched
Featured Videos