Clark County Commission Chairman Steve Sisolak during a meeting at the County Government Center on Tuesday, May 2, 2017. Photo by Jeff Scheid.
Democrat Sisolak, longtime Clark County politician, praises Sandoval as he enters race for governor
Democrat Steve Sisolak, a familiar political figure in Southern Nevada who chairs the powerful Clark County Commission, formally entered the governor's race Thursday with promises to bring a common-sense approach to the office.
The 63-year-old, who considered challenging Republican Gov. Brian Sandoval in 2014, said he spent the last year mulling it over and consulting close friends and family. Troubled by the partisan divide gripping the nation, Sisolak said he felt the timing was right for his gubernatorial bid, which could give him a chance to "bring people together."
Sisolak said he spoke to Sandoval, the popular but termed-out governor, on Thursday morning.
"He's done an incredible job," Sisolak said in an interview with The Nevada Independent. "If I'm fortunate enough to get elected, I would like to continue a lot of what he's done. Through his popularity, he has shown that the no-nonsense, common-sense approach — and being kind of in the middle — has served him well and served the state well."
Sisolak has long been expected to make a run for the governor's office. His announcement makes him the first major candidate to formally enter the race, although Republican Attorney General Adam Laxalt has been conspicuously amassing campaign cash and is expected to jump in. And Sisolak's commission colleague, Chris Giunchigliani, also said she is mulling a bid — shortly after his announcement, a Facebook fan page urging Giunchigliani to run for governor had sprouted.
A big personality on the commission, Sisolak was a key figure on the panel that laid the groundwork for luring the Oakland Raiders to Las Vegas with a $750 million hotel tax contribution. He has continued working with team officials as they hammer out details with the county before construction of the planned $1.9 billion stadium begins.
The Democrat described himself as someone who's socially liberal, more fiscally conservative and passionate about government transparency. After two unsuccessful bids for state Senate in the mid-'90s, Sisolak got his political start as a member of the Board of Regents, which oversees the Nevada System of Higher Education. After a decade as a regent, Sisolak was elected to the County Commission in 2008, representing parts of the central, southwest and southern Las Vegas Valley.
Sisolak acknowledged he doesn't have name recognition in the northern part of the state but said he's not concerned — it's just a matter of getting to know people.
"People want the same things," he said. "They want better schools for their kids. They want safe streets for their families. And they want good-paying jobs. Those are the same issues that people want in Washoe or Lyon or Nye or any place else."
If elected, Sisolak said he would split his time evenly between Northern and Southern Nevada, except during the Legislature. He would remain in Carson City for that time period.
Touching on the most recent legislative session, Sisolak said he would not have supported diverting public education dollars to Education Savings Accounts, but he would have backed a gradual increase to the state's minimum wage. He's also adamantly against any disruption to Sandoval's Medicaid expansion, which could be in jeopardy if the U.S. Senate's latest health care bill moves forward.
"I would hate to see 200,000 people lose coverage," he said. "That's not an option as far as I'm concerned. If you're sick or your child has a disease, you don't want to worry about … how you're going to pay for doctors' care. You definitely can't take people's health care away from them."
Coming from a position that involves fielding phone calls about broken street lights and pesky potholes, Sisolak said he values providing good constituent services and would like to replicate that at the state level as well. For starters, phone calls should be returned, he said.
A Democrat who is seen as cozier than most with businesses, Sisolak has been a partner in two telemarketing companies — American Distributing and Associated Industries. He touts his business background on his official biography, highlighting his work extracting concessions from firefighters during contract negotiations, combating abuse of sick leave and identifying millions of dollars in cost savings for the county.
One of the more contentious issues the commission faced in recent years was the so-called More Cops sales tax increase geared toward bolstering the police force. Sisolak at first strongly opposed raising the sales tax, but he ultimately supported the plan that grew out of meetings of the Southern Nevada Tourism Infrastructure Committee, the panel that worked on the stadium deal.
His lengthy tenure in the public eye and mixed voting record in the eyes of progressives — he has clashed with public employee unions — could be a political liability in the race. Liberals — including fellow county commissioner and possible primary opponent Chris Giunchigliani — fiercely opposed using public funding for the football stadium.
Giunchigliani confirmed Thursday that she's still considering a gubernatorial bid, and said she informed Sisolak last week as a courtesy that she hadn't ruled out running for the seat. The term-limited commissioner doled out more than $160,000 from her campaign war chest ahead of the 2016 election, and said she was confident she can raise the money needed if she does launch a campaign.
"I am very seriously looking at it," she told The Nevada Independent, adding that she was in no rush to make a final decision. "I'm not running against anybody as far as I'm concerned. I'm running because I think I've got the skillset for the state of Nevada."
Sisolak, a self-described numbers geek, said he's more than happy to explain his reasoning for backing the stadium to anyone who asks.
"There are a lot of real positives," said Sisolak, a Green Bay Packers fan who owns one share of the Wisconsin-based team. "I know everybody is not a sports fan, but, economically, it makes sense."
Always coy when asked about his gubernatorial intentions, the clue lay in his fundraising efforts. He raised more than $1.5 million last year and had nearly $3.8 million on hand despite not having a serious foe, according to his campaign finance reports.
While Democrats control both houses of the Legislature, they have historically fared poorly in governor's races in Nevada. The last time the state had a Democratic governor was Bob Miller, who served until 1999, and the state Democratic Party failed to field a serious candidate against moderate Republican Sandoval before he scored a blowout victory in his 2014 re-election bid.
If Sisolak reaches the general election, he could face as-yet unannounced candidate Laxalt, a conservative up-and-coming former Navy JAG who has backing from the likes of Texas Sen. Ted Cruz and whose grandfather, former Sen. Paul Laxalt, is legendary in Nevada politics.
Others who have their eye on the seat include Democrat Stephen Cloobeck, the wealthy former CEO of a timeshare company called Diamond Resorts who endorsed Republican Sen. Dean Heller for re-election, and Jared Fisher, a bike shop owner and Republican political newcomer. State Treasurer Dan Schwartz, a Republican, also is said to be interested.
Sisolak declined to compare himself to other possible candidates.
"I'll let the A.G. define himself," he said. "I'll define myself. And any other opponents who could potentially get in a primary will define themselves and let the people make a decision about who would best represent what they stand for and have the same common views they have."
Raised in Wisconsin, Sisolak earned a bachelor's degree in business from the University of Wisconsin-Milwaukee before moving to Las Vegas in 1976 and earning a master's in business administration from UNLV. He is a devout Catholic and has two daughters who also attended UNLV.
Disclosure: Stephen Cloobeck has donated to The Nevada Independent. You can see a full list of donors here.
This story has been updated to reflect that Steve Cloobeck is the former CEO of Diamond Resorts.
Feature photo: Clark County Commission Chairman Steve Sisolak during a meeting at the County Government Center on Tuesday, May 2, 2017. Photo by Jeff Scheid.
INDY FAST FACTS
Steve Sisolak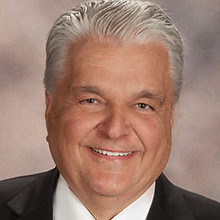 Job:
Clark County commission chairman
Party:
Democrat
In current office:
2009-present Commission chairman since 2013
Birthdate:
December 26, 1953
Education:
University of Wisconsin—Milwaukee (B.S.) University of Nevada, Las Vegas (M.B.A.)
Other public offices held:
Nevada System of Higher Education Regent (1999-2009)
Total donations:
$9,647,261 (1/12/11-6/7/18)
Top donors:
MGM Resorts International $174,359 Station Casinos/Zuffa: $90,000 Las Vegas Sands $75,000 Fidelity National $61,600 Marnell Companies LLC $55,000
INDY FAST FACTS
Dan Schwartz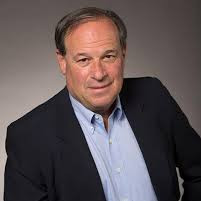 Job:
 State treasurer
Party:
Republican
In current office:
2015-present
Birthdate:
July 28, 1950
Education:
Princeton University (B.A.) Columbia University (M.B.A.) Boston University (J.D.)
Other public offices held: 
None
Total donations:
 $1,718,595 (9/16/13-5/30/18)
Top donors:
Dan Schwartz $1,000,353 Pritzker (Anthony, Karen, Jenny) $20,603 Schwartz (Stephen, Yanan, Dana) $15,000
INDY FAST FACTS
Chris Giunchigliani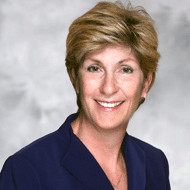 Job
: Clark County Commissioner
Party
: Democrat
In current office
: 2007-present
Birthdate
: November 27, 1954
Education
: Avila College (B.A.) University of Nevada, Las Vegas (M.A.)
Other public offices held
: State Assemblywoman, District 9 (1991-2006)
Total donations
: $2,895,819 (5/08/13-6/7/18)
Top donors
: Giunchigliani (Chris, Jeanne, JM, Larry, Myrna, Ellen): $65,000 MGM Resorts International $43,165 Caesars Entertainment $35,000 Buck and Aurora Wong $30,000 South Point Hotel & Casino/F&M Advertising $30,000
INDY FAST FACTS
Dean Heller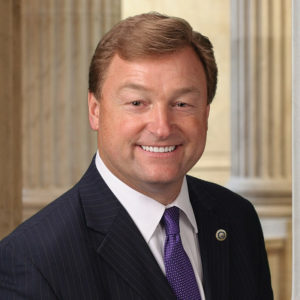 Job:
U.S. Senator
Party:
Republican
In current office:
2011-present
Birthdate:
May 10, 1960
Education:
University of Southern California (B.A.)
Other public offices held:
Member of the U.S. House of Representatives Nevada's 2nd Congressional District (2007-2011) Nevada Secretary of State (1995-2007) State Assemblyman (1990-1994)
Total donations: 
$24,223,634
 (1/1/05-5/23/18)
Top donors:
Station Casinos $117,900 Votesane PAC $92,000 MGM Resorts International $74,500 Blackstone Group $48,400 Capital Group $38,800 Credit: Center for Responsive Politics
INDY FAST FACTS
Adam Laxalt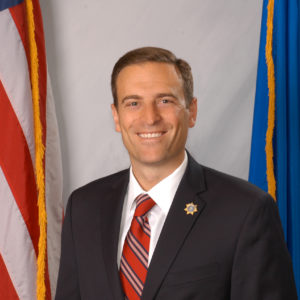 Job:
 Nevada State Attorney General
Party:
Republican
In current office:
2015-present
Birthdate:
August 31, 1978
Education:
Georgetown University (B.A.) Georgetown University Law Center (J.D.)
Other public offices held:
None
Total donations:
$8,262,050 (1/08/14 - 6/07/18)
Top donors:
Station Casinos/Zuffa/Fertitta $208,500 Las Vegas Sands $75,000 Marnell Properties LLC $42,500 Starpoint Resort Group/Partners $40,000 MGM Resorts $35,000
INDY FAST FACTS
Brian Sandoval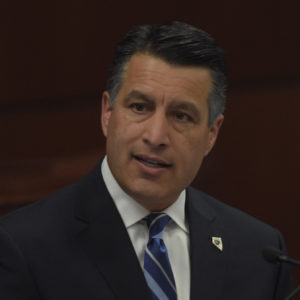 Job:
 Nevada Governor
Party:
Republican
In current office:
2011-present
Birthdate:
August 5, 1963
Education:
University of Nevada, Reno (B.A.) Ohio State University (J.D.)
Other public offices held:
U.S. District Court Judge (2005-2009) Nevada State Attorney General (2003-2005) Nevada Gaming Commission Chair (1999-2001) Nevada Gaming Commission Member (1998-2001) State Assemblyman, District 25 (1994-1998)
Total donations:
$5,035,808 (1/7/11 - 7/5/17)
Top donors:
Caesars Entertainment $245,000 Station Casinos $158,072 MGM Resorts International $160,000 Wynn Resorts $80,000 Marnell Properties LLC $70,000
From the Editor
The Nevada Independent
is a 501(c)3 nonprofit. We need help to attain the elusive goal of sustainability. We depend on recurring donations from you, the readers who believe in our mission of nonpartisan, transparent journalism. I know you are busy. I know you have many commitments. But if you would take a moment to
support our work
or bump up your current donation, I would be forever grateful.
Thanks for all of your support.
Best,
Jon Ralston
get our morning newsletter,
The Daily Indy
Stars & Struggles
Take a peek into today's education world through the lens of Sunrise Acres Elementary School in Las Vegas.
@TheNVIndy ON TWITTER