Speaker Steve Yeager calls on Clark County schools boss Jesus Jara to resign
A top Democratic lawmaker is citing an impasse with the teachers union and a lack of transparency over a cybersecurity incident for his public call.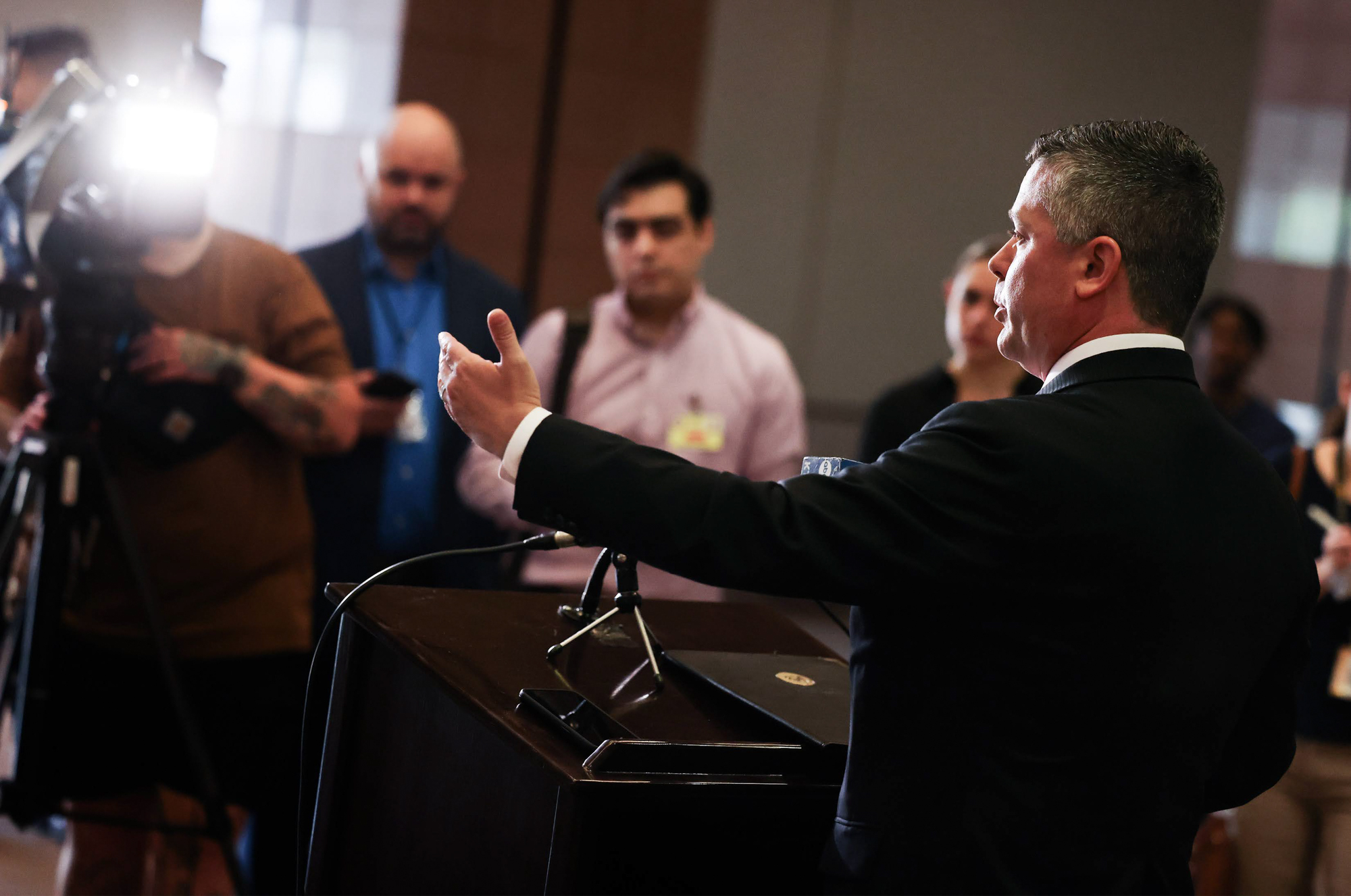 Saying he is frustrated by issues plaguing the Clark County School District (CCSD), including the failure to come to an agreement on a new contract with its teachers union and an absence of open communication about a recent cybersecurity breach, Nevada Assembly Speaker Steve Yeager (D-Las Vegas) is calling on Superintendent Jesus Jara to resign.
Jara, a longtime educator hailing from Florida, has served as the leader of the state's largest school district since 2018. Yeager — a Las Vegas Democrat who has served as leader of the state Assembly since last year — is the latest high-profile Nevada figure to call for Jara's ouster leading the nation's fifth-largest school district.
Yeager said he called Jara on Wednesday morning to formally ask him to resign.
"We've got to get things turned around at the Clark County School District … and to me, it's become abundantly clear that Dr. Jara is just not the person we need him to be at the head of the district," Yeager said. "I think until the changes are made there, we're going to continue to see backsliding."
The school district said in a statement Jara will remain in his position as long as the school board wants him to.
"No bullying, pressure, harassment, or coordination with the leadership of the [Clark County Education Association] will deter him from his job to educate our 300,000 students and protect taxpayer resources from those who wish to harm the District or its finances," the district said in a Wednesday statement.
The statement also accused Yeager of using his public call for Jara's resignation to distract from accusations of conflicts of interests against several Assembly Democrats who voted for two so-called "Christmas tree" bills that awarded $110 million to nonprofit and community groups they are employed by or connected with.
In an interview, Yeager said he has long heard constituents complain about the state of the district under Jara's leadership. His own concerns boiled over after the 2023 legislative session when he did not see expected spending decisions after lawmakers appropriated $12 billion for K-12 education, including an increase of $2 billion over the prior two-year budget.
Yeager's concerns include an ongoing dispute over whether a $250 million matching fund account aimed at raising teacher salaries and supported by Yeager and other legislative Democrats (SB231) should be incorporated into permanent raises or temporary ones with a sunset clause.
Yeager said after the session ended, he was hopeful that the infusion of cash would help move the needle on education, particularly in CCSD, which has been struggling to recover from learning loss and other issues such as chronic absenteeism and student violence exacerbated during the pandemic, similar to other school systems nationwide.
But since the end of the legislative session in June, Yeager said he's been disappointed to see that the district not only failed to reach a contract agreement with the Clark County Education Association (CCEA), but was also the party in the dispute that declared an impasse, triggering the start of what could be a lengthy arbitration process.
"It's not an issue of the money not being there," Yeager said in an interview Tuesday, pointing to the recent salary raise agreement for Washoe County educators. "The fact that we are at the end of October, and there's still not a contract, and we're looking at a prolonged arbitration that could be resolved after the school year — to me, that's not acceptable."
In September, the district declared an impasse in its negotiations with CCEA, and said in a statement that because the union has not budged from its "unaffordable, budget-busting and inequitable" requests, the district felt arbitration was the only path forward.
For more information on the dispute between the district and union on teacher pay, click here.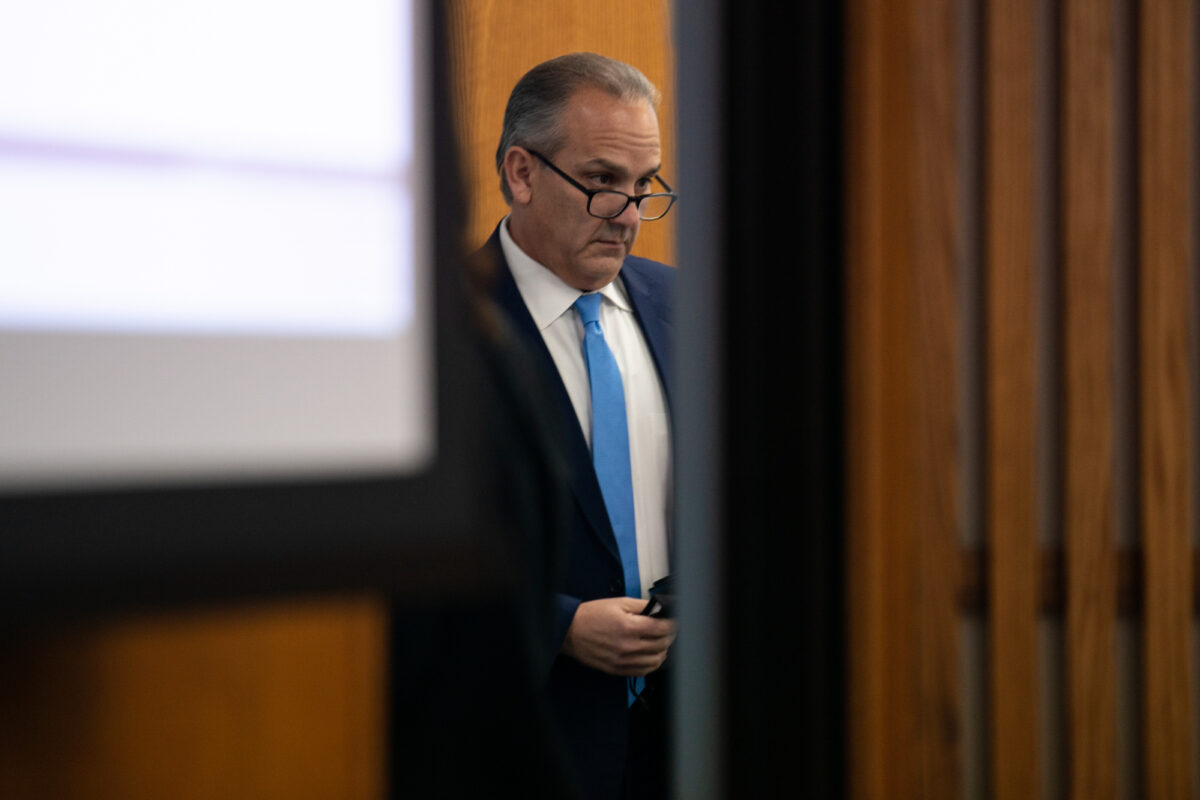 The district and teachers union differ on how raises funded with SB231 funds should be applied. CCSD has said these funds can't be used for permanent salary increases without risking a fiscal cliff once the money runs out in 2025. Instead, it proposes to include a sunset clause that would see SB231 funded-raises expire at the end of June 2025.
CCEA and Democratic lawmakers who championed the legislation in 2023 have berated the district for its position on the matching funds.
During the Tuesday phone interview, Yeager said all funding appropriated by the Legislature is two-year funding, and is never guaranteed to be renewed.
"I don't foresee a scenario where we would come in as a Legislature or the governor would recommend cutting education funding in such a way that would take pay raises away from teachers," he said. "It's just contrary to everything that we've been doing."
Yeager also cited a concern about the delay of the implementation of AB428, a bill from the 2023 session that requires CCSD to offer a Teacher Academy College Pathway Program as part of an effort to expand the state's pipeline of future teachers.
The final straw for Yeager was the school district's handling of an Oct. 5 cybersecurity incident, which the district didn't publicly announce had occurred until 11 days later. Yeager said he's been disappointed to see a lack of transparency and no plan of corrective action.
CCSD said in a statement the cybersecurity incident is still under active investigation. On AB428, the district said the bill can't be implemented until regulations are passed by the Nevada Department of Education. Yet thet agency said in a Thursday statement that districts are able to implement the law, parts of which took effect in July, before additional regulations are in place. 
On applying a sunset clause to raises funded through SB231, the district cited the Interim Finance Committee's recent approval of the Humboldt County School District's request for matching funds. Humboldt is one of the districts that included sunset language for raises backed by SB231 funds into the new contracts with its bargaining units.
"Unless the Nevada Legislature will approve some SB231 sunset clauses aligned to the law and not others, they should say so publicly so districts are aware," the district said in its statement.
Yeager is not alone in his push for Jara's resignation.
In May, the Clark County Education Association passed a resolution calling for Jara to resign.
Earlier this year, Jara had been considered for a superintendent position in Florida and reportedly expressed interest in the job, but during a May 10 press conference, he said he planned to remain at CCSD.
In 2021, Jara was fired in a split vote by the Clark County School Board, only to be rehired by the board a few weeks later.
The board continues to be split on Jara. Last year, four of the seven trustees voted in favor of rating Jara as a "highly effective" superintendent and approved extending his contract through June 30, 2026, along with a $75,000 raise to his base salary, bringing it up to $395,000 a year.
Though the school board is ultimately responsible for hiring, firing and managing the superintendent and has a role in the district's governance, Yeager said the responsibility for the district's shortcomings ultimately lie with Jara.
"They're not running the district day to day — that's Dr. Jara and his team, and they're just not getting it done," he said.
Yeager said he's hopeful that the four non-voting trustees who will join the school board in January will drive "more robust conversations about what's happening in the district."
This story was updated at 11:37 on 11/1/23 to add a statement from the Clark County School District, and at 10:02 a.m. on 11/2/23 to add comment from the Nevada Department of Education. 
The Nevada Independent is raising $200,000 by Dec. 31 to support coverage of the 2024 election.
Tax-deductible donations from readers like you fund this critical work.
If you give today,your donation will be matched dollar-for-dollar.
Give + Get Matched
Featured Videos