Superintendent to meet with principals to weigh alternatives to dean cuts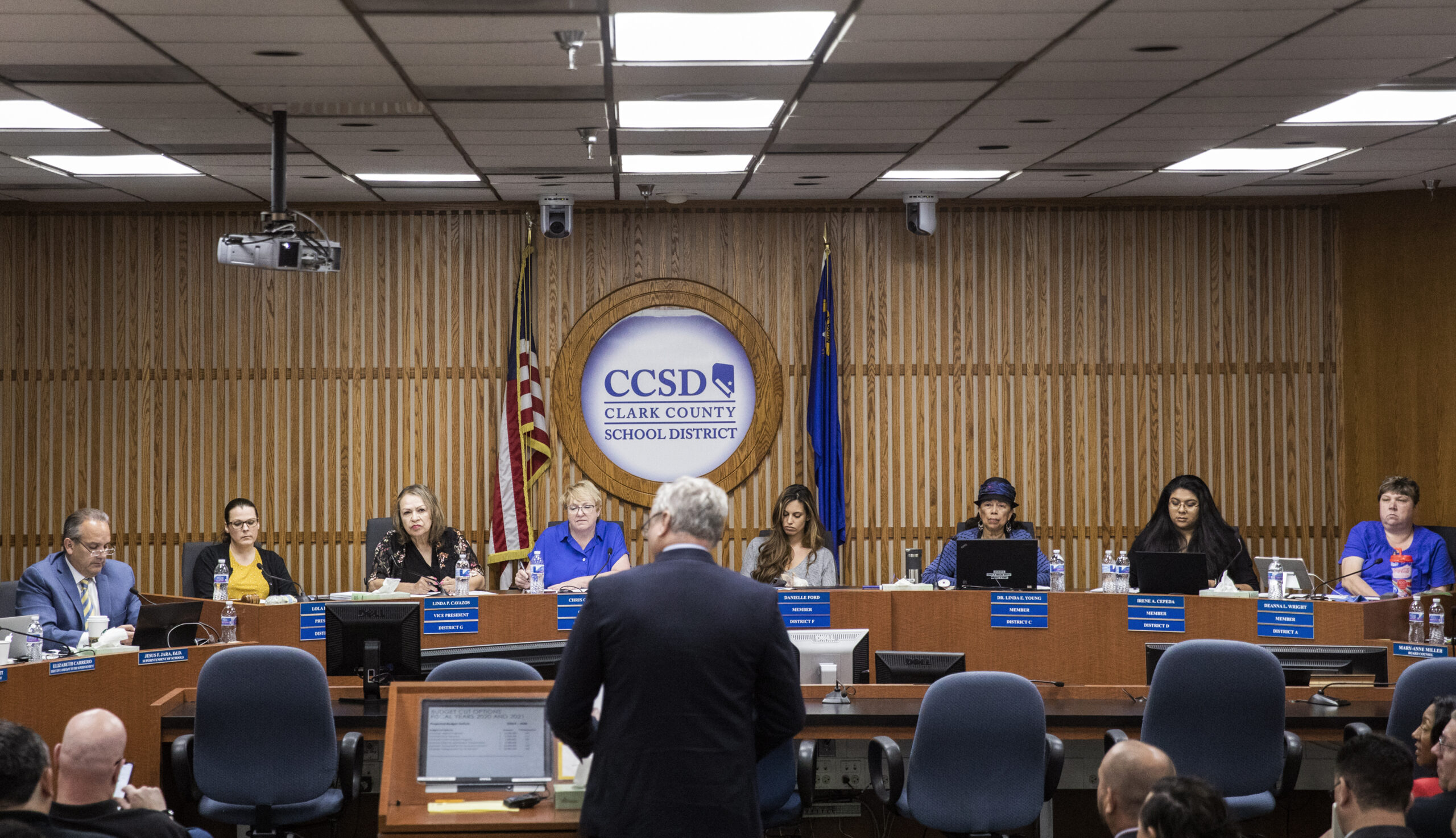 Clark County School District Superintendent Jesus Jara announced Thursday that he would meet with district principals to discuss alternatives to his decision to cut all middle and high school deans as a means to cover a $17 million budget shortfall ahead of the 2019-2020 school year. 
His announcement came after hours of testimony during a Board of Trustees meeting where dozens of administrators lambasted the plan as shortsighted and unnecessary.
"I heard you, loud and clear," Jara said. "Communication has been a struggle recently and, for this district, for a long time."
Under tight time pressures to shore up budgets before the school year starts on Aug. 12, the meeting is expected to happen as early as Friday afternoon. 
Even so, Thursday's meeting once again laid bare stark divisions between the superintendent and school administrators. That included Stephen Augspurger, executive director of the Clark County Association of School Administrators and Professional-technical Employees, who characterized the decision and the ensuing fallout as a callous abuse of power that, from the start, should have rested within the purview of the Board of Trustees. 
"Trustees, you have a fiduciary duty, and that duty is that you hold a position of trust," Augspurger said. "And in that position of trust you have a legal duty to ensure that you superintendent must act in the best interest of the district, and not in the best interest of his own personal interest."
Jara had first announced the cuts — which would have moved 170 deans into teaching positions throughout the district — through a video message in June, a move that was widely criticized by administrators, parents and teachers. 
Just days after the announcement, 72 secondary school principals with CCASAPE unanimously approved a no confidence vote in Jara, the first such action in the union's history. 
CCASAPE went on to sue the district on June 20, alleging Jara and the Board of Trustees had violated Nevada open meeting law by keeping a meeting to discuss the budget cuts behind doors. 
Though the suit is still moving through the courts, District Court Judge Nancy Allf put the eliminations on hold last week after issuing a temporary restraining order that stopped the school district from firing deans who had not accepted new positions. An evidentiary hearing for the suit has been scheduled for Aug. 14, two days after the start of the new school year. 
For his part, the superintendent denied that open meeting law had been violated, saying instead the meeting was closed in order to protect confidential budgeting information. He also looked to shift some blame for the lingering communication issues onto the suit itself, saying court orders had severely limited the district's ability to communicate with administrators. 
Jara also noted extensive cuts to CCSD's central administration in the year since his arrival and cast other possible budget cuts — such as the elimination of arts programs or school transportation — as unacceptable. 
"It was and continues to be my opinion that the elimination of any of these programs will have a drastic effect on our children, our teachers and parents," Jara said. 
But tensions flared early and often during the meeting, as dozens of deans and other administrators in the audience frequently challenged Jara's characterization of his decision and the controversy that followed. 
"I've been with the district since 1998, and have experienced the highs and lows caused by its leadership and have dedicated myself to the wellbeing of our students" Dianne Bolton, a former dean at Bob Miller Middle School, said. "Never would I have believed that the treatment, the disrespect and disregard I have experienced from this decision made by the superintendent and supported by this board. It feels inhumane."
Bolton, in an echo of many other deans who came to the dais, accused the district of botching the re-assignment process by scrubbing deans from the list of eligible assistant principal positions and placing deans in teaching assignments with no regard for previous teaching experience. In her case, it meant moving from a background in middle school science down to a fifth grade classroom or losing her job entirely. 
But it was a stark contrast to comments from members of the Clark County Education Association, Clark County's largest teacher's union. Roughly a dozen members, clad in red shirts, spoke in support of Jara's move that — though a difficult cut to make — was a necessity if the district was to move forward with a promised 3 percent teacher raise and keep cuts away from the classroom. 
Those divisions soon cropped up among the Board of Trustees as well, as they one-by-one began to press Jara for alternatives or express displeasure with the rigidity of their own bylaws.
"My fear is that not having deans on campus when school starts will cause us more than $17 million in lawsuits, " Trustee Danielle Ford said. 
Late in the meeting, Trustee Linda Young sought to initiate an up-and-down vote that would have allowed school principals to allocate money such that schools could avoid cutting deans. It was, however, quickly scuttled by board president Lola Brooks, who reminded Young it was the superintendent — not the board — who could ultimately weigh alternatives. 
For her part, Brooks told the board that the cuts — though not ideal — were ultimately a reality of the district's ongoing fiscal issues. 
"If we do not cut deans, if we do not support this decision, then we are up against a strike which will also have negative impacts for every single student," Brooks said. 
However, following Young's motion for a vote, Brooks opened the floor to Jara to seek alternatives, at which point the superintendent signaled his intent to meet with school principals. 
Administrators — including leaders of CCASAPE — said they looked forward to discussions with Jara, hoping instead to use so-called attrition funds to plug the gaps in legislative funding. 
"I'm very glad that the superintendent is willing to go back and to look at other options, to involve the principals," CCASAPE President and Eldorado High School Principal David Wilson said in an interview with The Nevada Independent. "He should have done it in the first place. We could have avoided this problem."
Over the next biennium, the district expects a budget shortfall of between $33 million and $35 million because, though the Legislature boosted funds for CCSD in the waning days of the legislative session, the district will only receive $154 million of the $166 million it requested for the 2019-2020 school year, and just $90 million of $111 million it says it needs in 2020-2021. 
Updated on 7/12 at 12:00 PM to include additional details on Thursday's school board meeting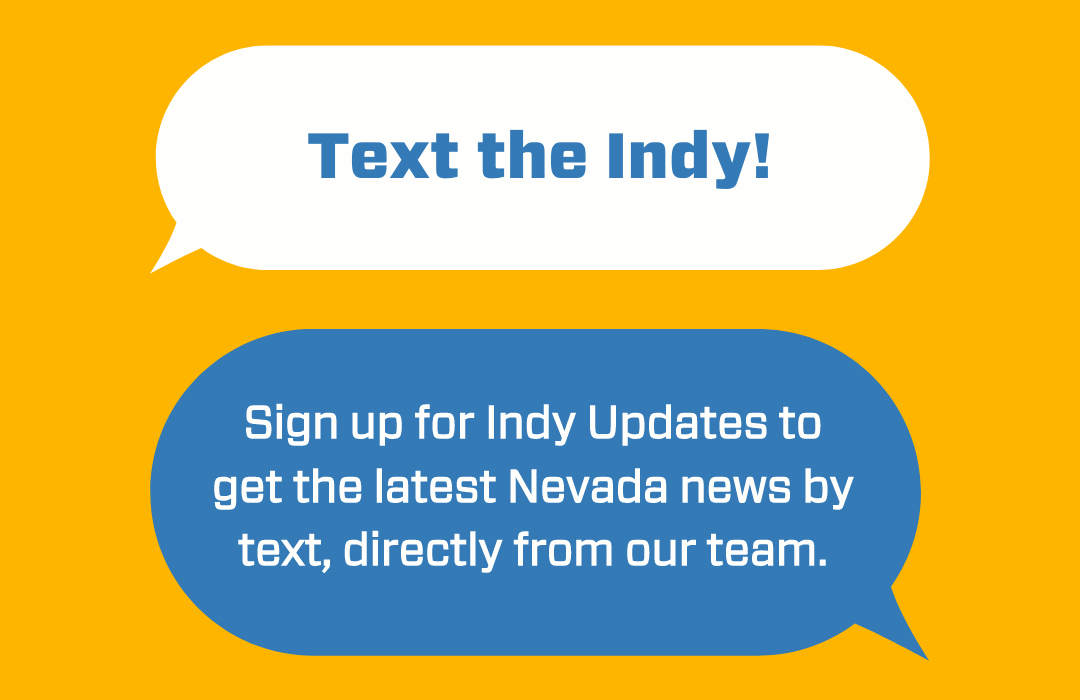 Featured Videos