Undocumented Nevadans make the most of a $300 grant in absence of federal and state aid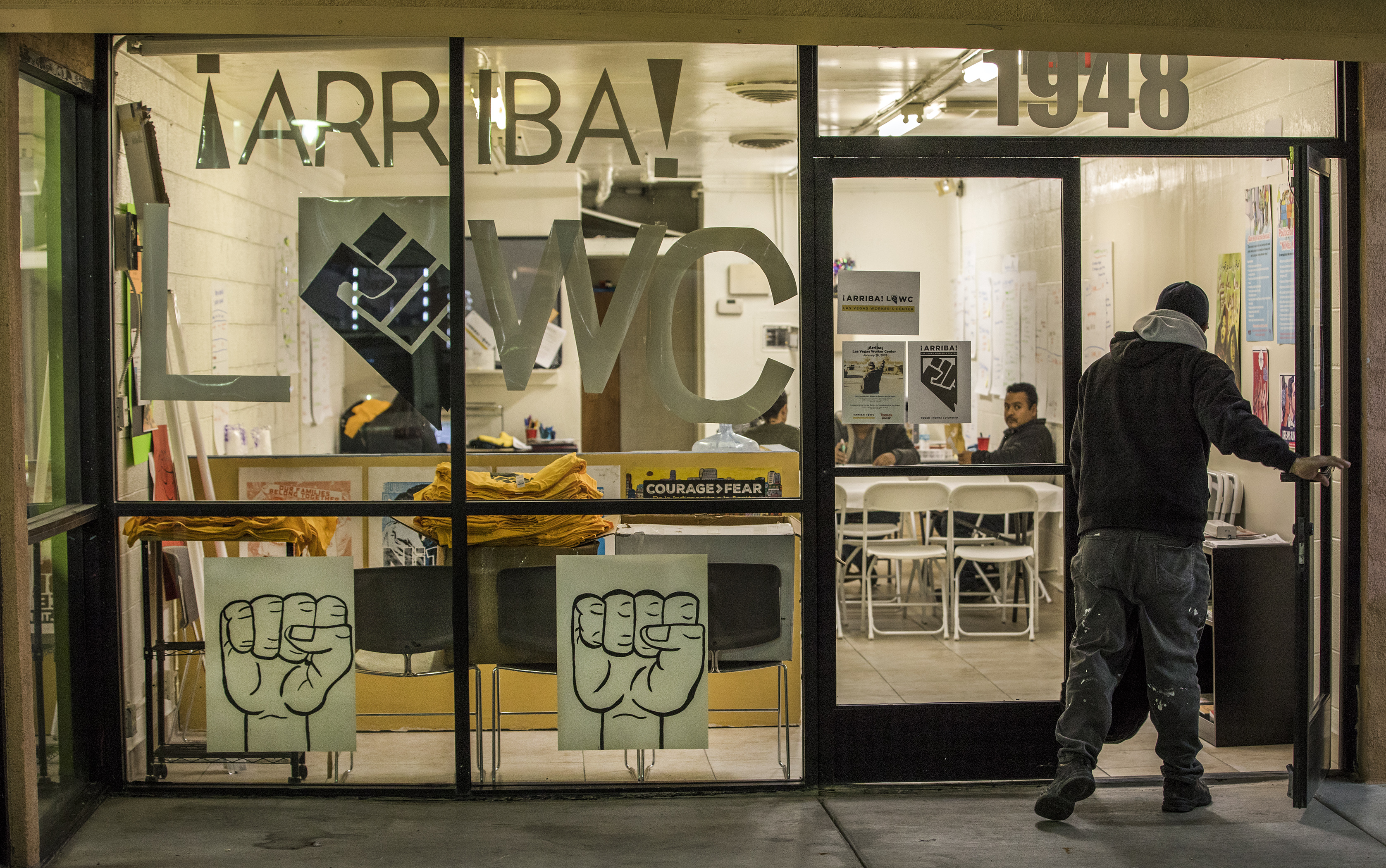 Before the COVID-19 pandemic, Eduardo Moreno sold elotes, or Mexican street corn, outside his home in North Las Vegas during the afternoons after watching his two young children during the day.
Between his profits and his partner's income as a child care worker, they made ends meet.
But everything is different now because of the pandemic. Moreno, 65, only sells elotes once or twice a week because the supplies, such as corn, are more expensive and people are less likely to approach him, resulting in fewer customers and insufficient income to buy supplies, especially as rent and utility bills are mounting.
"People are doubtful when they see the street cart and won't stop by," Moreno said in Spanish during an interview with The Nevada Independent. "It's difficult, but we're getting along, thank God."
Moreno and his partner are also among the mixed immigration status families who have been excluded from federal and state aid packages meant to lessen the economic blow caused by COVID-19. Moreno is undocumented and his partner and their children are American citizens.
The Esperanza Fund, a recent initiative established by a $1 million grant from the Open Society Foundations, aims to fill this gap. Leaders of the initiative announced earlier this summer they had raised funds for organizations such as Make the Road Nevada and Arriba Las Vegas Workers Center to donate $300 payments for families in need, like Moreno's.
The $300 payment is $900 less than what was given to legal status individuals through a $2.2 trillion federal aid package authorized in late March, which would amount to $2,400 per household with two eligible adults.
However, Moreno is grateful for the support and stretched the small payment as far as he could, using it to pay parts of his rent bill for two months.
"People might say it's very little, yes, but for someone who doesn't have anything, 300 [dollars] is a lot … and it helped me survive another 15, 20 days that it helped me buy what I needed in order to stretch it further," Moreno said.
Moreno has lived and worked in Las Vegas for 20 years since he immigrated from Mexico City, Mexico, and he is disappointed the state can't do more for him and his family. Undocumented Nevadans such as Moreno acccount for 7 percent of Nevada's population and 11 percent of the state's workforce and are facing disproportionate battles amid the pandemic.
"If only there were more support for undocumented people because we contribute a lot … Nevada is a state that doesn't help undocumented people at all," Moreno said.
Moreno's brother recently moved to Washington, where Gov. Jay Inslee announced $40 million in state aid for immigrants who were barred from federal aid in August. Similarly, California Gov. Gavin Newsom announced a $125 million relief fund for undocumented immigrants in May.
Despite the aid from community efforts, Moreno said he is most worried that his lights will get shut off, considering how far behind he's fallen on that bill. He plans to reach out to family members in the area to help him pay it.
His other worry is protecting his family against COVID-19, as four of his extended family members have already been infected with the virus since March. Moreno added that none of his family members sought health services and treated themselves at home out of fear and distrust of what might happen to them in a hospital.
Moreno and his partner take precautions to avoid spreading the virus in their family. His partner sheds her work clothes and showers before interacting with their children after work at a child care center.
According to the Nevada Department of Health and Human Services COVID-19 site, child care centers have the highest rate of transmission of the virus among facilities including assisted living facilities and correctional institutions, with 443 confirmed cases across the state. Sixty-eight percent of the cases in child care centers are concentrated in Clark County. Additionally, Latinos account for the highest rate of infection in the state at 45 percent of cases.
His family takes additional precautions, Moreno said, such as rarely leaving their home. His two children haven't gone to a park since the pandemic started, he noted with sadness.
Latinos also have higher rates of food insecurity, a data point that existed long before the COVID-19 pandemic.
But Moreno is grateful he hasn't had to worry about feeding his children since his partner applied for food stamp benefits for herself and their children, which she was hesitant to do because of the effect the public charge rule could have on Moreno's ability to change his immigration status in the future. He said he's willing to scrape by as long as she and the children are fed.
Moreno applauds community efforts to provide aid for those excluded from the prior funding provided by federal and state legislation and remains grateful that he and his family are getting by.
"It's great they are helping people," he said. "It's something praiseworthy because a lot of people like me — I thank God that we're doing OK, but a lot of people are really, really worried."
While Latino immigrants like Moreno have faced disproportionately difficult circumstances since March, he said the current political climate and polarization only makes the situation more hostile and burdensome for the community. He worries what a Trump re-election will bring for undocumented people like himself.
"If that man is re-elected, poor Hispanics — we're going to get hit hard and who knows what will become of all of the undocumented people," Moreno said.
Comment Policy (updated 4/20/2021): Please keep your comments civil. We reserve the right to delete comments or ban users who engage in personal attacks, use an excess of profanity, make verifiably false statements or are otherwise nasty. Comments that contain links must be approved by admin.