New report indicates undocumented Nevadans struggle to access resources or support amid pandemic; advocate says they 'suffered in silence'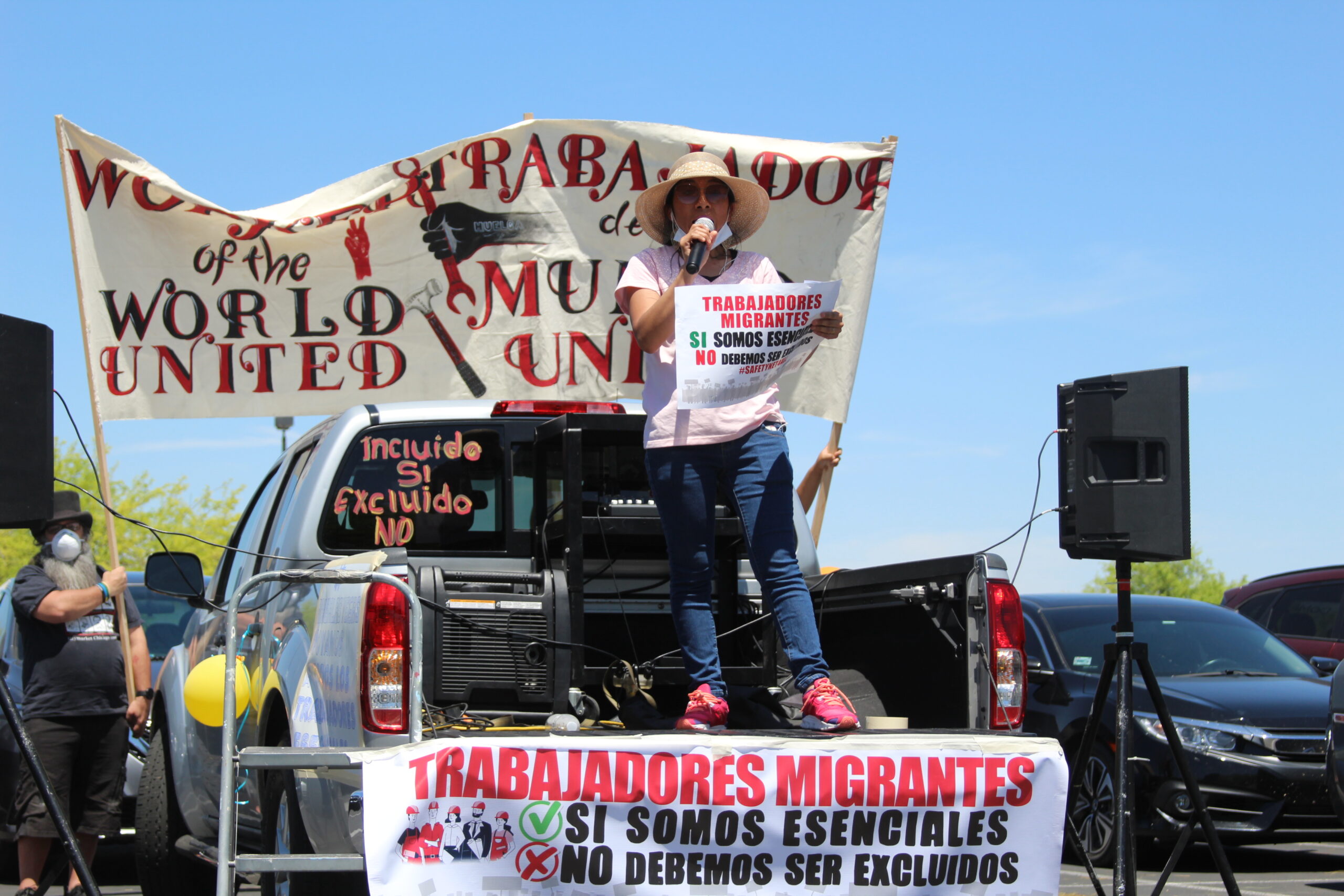 The coronavirus has shaken practically every corner of the country, but communities of color have sustained the deepest wounds in both direct consequences — such as infections — and indirect consequences — such as economic hardships.
A new report released Wednesday by Make the Road Nevada, an immigrant advocacy group, and The Center for Popular Democracy, a progressive organization, highlights challenges faced by communities of color, particularly the estimated 7 percent of Nevadans who are undocumented and have been excluded from federal and state relief efforts during the pandemic.
"What this report helps to fill in is the gap in the decision making process, the gap in the empathy process for our elected officials and also for the corporations looking to make sure their profits stay in… the red," Make the Road Nevada Director Leo Murrieta said in an interview with The Nevada Independent. "Meanwhile, real people are worried about being able to pay rent … Real people are worried about whether this virus will kill them or their family members."
The report is based on online and over-the-phone surveys conducted by Make the Road Nevada staff in July with 148 Nevadans primarily in Las Vegas and North Las Vegas. The sample of individuals reached through the organization's network represents a higher rate of Black and Latino individuals than the overall state population. About 60 percent of respondents were Latino, 19 percent were white and 12 percent were Black. The report estimates that 15 percent of respondents were undocumented.
The report recommends policy changes on the federal level, such as a nationwide eviction and foreclosure moratorium, and the state level, such as a creation of a state reserve for those who do not qualify for federal aid.
"Corporate profits should not come first," Murrieta said. "The livelihood and the survival and the prosperity of all working families in Nevada should be everyone's first priority."
Job losses and exclusion from economic aid
Nevada was the national lightning rod for unemployment in April with the jobless rate skyrocketing to the highest in the country and the highest in state history. While numbers have improved, it is again the highest in the nation at 13 percent.
The state's high unemployment rate is reflected in the respondents of the survey, of which 70 percent reported losing a job since March — many in Nevada's hospitality and leisure industry — and 60 percent reported that they were not working at the time of the survey. Black respondents were hit especially hard, with 67 percent reporting that they were not currently working.
Among undocumented respondents, 86 percent lost a job during the pandemic and 80 percent are still out of work. Many of these undocumented workers worked in the domestic, construction, warehouse/factory and restaurant industries, according to the report.
The report found that many people have been excluded from relief packages meant to ease the burden of the pandemic.
Only 62 percent of respondents qualified for cash assistance from the government, and none of the undocumented respondents qualified for unemployment insurance. People who are undocumented along with people in families with mixed immigration statuses didn't qualify for the federal stimulus check sent in the spring, and a second aid package remains elusive.
One survey respondent said they didn't agree with the government only aiding people with Social Security numbers and characterized that decision as saying people without them aren't human.
"I think everybody that works and paid taxes with or without social [security numbers] should be able to get the stimulus check," another respondent said.
Without aid from the federal and state governments, undocumented communities have had to rely on limited initiatives, such as the privately funded Esperanza Fund, administered through nonprofit organizations including Make the Road Nevada.
The report recommends that the federal government include families with mixed immigration statuses and those who file taxes with an Individual Taxpayer Identification Number, a method undocumented immigrants often use, in all relief efforts for the pandemic. Neither group received aid in the first CARES Act.
It also recommends that Washington extend the Pandemic Unemployment Assistance for gig workers and the now-expired $600 add on for unemployment insurance for the entirety of the pandemic as well as invest in infrastructure for each state for their unemployment benefits disbursement system.
Although private funds are now available, the report recommends the creation of a government-funded program to provide economic support specifically for those currently excluded from government relief packages.
Challenges for those at work
Respondents currently working reported cuts in both hours and pay. More than 30 percent have had their hours reduced with Black workers being almost three times as likely to have their hours cut and Latino workers twice as likely.
Latinos were also more likely to receive a pay cut. Nineteen percent reported a pay cut compared to 14 percent of all respondents. No white respondents reported a cut.
Five months into the pandemic at the time of the survey, some respondents said their employers still lacked enough personal protective equipment or were not following safety guidelines. A little less than half of respondents said they do not have paid sick leave, which may violate SB312 from the 2019 legislative session that expands paid leave.
"This not only poses serious concerns over employer compliance with Nevada's paid sick legislation, but also means many workers believe they will be unable to take paid time off if they become ill," the report states.
The report recommends that the state expand the current provision to businesses with 25 or more employees. The current law mandating sick leave only applies to businesses with 50 or more employees.
The report specifically recommends that corporations should not receive protection from liability during the pandemic, which might be a "disincentive" for employers to protect workers. Murrieta referenced SB4, which provides protection from lawsuits for companies taking certain precautions to prevent the spread of the coronavirus, from the special legislative session over the summer as an example where "workers were put second while profits were put first."
Murrieta said the state also needs to prioritize meeting with communities rather than businesses and corporations when trying to address needs during the pandemic.
"They're the ones who are going to die in our hospitals if they get sick," Murrieta said. "Corporations are not going to die in the hospital from COVID — they're going to lose their business. I'm sure that these millionaires will make money somewhere else, but people dying because they're missing out on resources, access to health care and adequate protections, that should be our top priority during a pandemic. They should be our priority after the pandemic."
Keeping community members in their homes
Another pressing issue the state faces is the threat of widespread evictions once protections expire at the end of this year and community members fight to stay in their homes.
Faced with higher rates of unemployment and more likely to be renters than homeowners, this report and others predict Latino and Black Nevadans will be harder hit by an eviction crisis and will be turned out of their homes at higher rates than white residents.
One in three survey respondents were unable to make rent payments in July, with 14 percent saying they were unable to make mortgage payments the same month.
"I'm running low on savings," an anonymous survey respondent is quoted as saying in the report. "Trying to cut costs to make it one more month. Asking family for help."
The organization's recommendations for state leaders includes an extension of the moratorium until 90 days after the state of emergency ends. The state eviction moratorium was extended by Gov. Steve Sisolak until mid-October and a federal directive extends protections until Dec. 31. 
Other recommendations include additional rental assistance and legal services for low-income renters, barring late fees and rent increases, the permanent elimination of eviction without just cause and protection for transgender people from housing discrimination and amid shelter placements in ensuring consistency with individuals' stated gender identity.
Access to health care
People of color make up the highest proportion of people who lack health insurance in the state, and last year, 27 percent of uninsured Nevadans lacked coverage because of immigration status, according to a report from the Guinn Center.
The higher rates of uninsured people contributes to the historically higher rates of chronic illness among people of color and undocumented community members, which also makes them more vulnerable to the COVID-19 virus.
Over 40 percent of survey respondents lack health insurance and 40 percent have been COVID positive during the pandemic, with 74 percent of the COVID positive respondents identifying as Latino and 11 percent as Black. Half of the respondents reported they had foregone a doctor's visit when they needed one out of fear of immigration enforcement or impact on their immigration status.
The stress and uncertainty brought on by the pandemic have affected more than just respondents' physical health, but also their mental well being as 42 percent reported they or a family member suffered from anxiety or depression.
Make the Road Nevada wants to see national leaders pass the Health Care Emergency Guarantee Act, which would cover the costs for services provided through private or public health insurance to uninsured individuals on behalf of the Department of Health and Human Services (DHS) until a COVID-19 vaccine is widely available.
Another recommendation for the federal government is to suspend the public charge rule, which has shown to have a chilling effect that deters many immigrants to forego public benefits and health care options.
Recommendations for the state to take action on this issue includes allowing undocumented Nevadans to access the Silver State Health Exchange and covering the costs for COVID-19 testing and treatment for everyone, regardless of immigration status, through Emergency Medicaid.
Depopulating jails and prisons
The report states that a small number of respondents, without specifying how many or what percentage, currently have family members or loved ones in immigration detention or criminal custody and are worried for the health and safety of their loved ones.
The state's COVID-19 dashboard reports 154 cases of the virus across the state's 22 licensed correctional facilities up to Tuesday afternoon, with staff members making up 128 cases and residents or patients making up the remaining 26 cases. But that number does not include scores more cases at local jails and private facilities holding immigration detainees.
The recommendations made within the report echo what other immigrant rights organizations and advocates have been calling for since the beginning of the pandemic — the release of ICE detainees from detention centers — along with the suspension of ICE enforcement activities.
Other recommendations made by Make the Road Nevada for state leaders include divesting from policing and incarceration and investing in housing, health care and education, and publicly funding legal representation for community members in immigration detention.
Murrieta acknowledged that roadblocks for the implementation of policies like the ones recommended throughout the survey persist, including lack of awareness of the problems vulnerable communities face. He called on elected officials to be as inclusive as possible when they consider legislation.
"They need to act as if the people on the ground really exist because they are really hurting," he said. "We have to prioritize the most vulnerable populations in our state, and it's not a secret who they are. We know exactly who these folks are — low income folks, immigrant folks, people of color, people who generally fall through the cracks."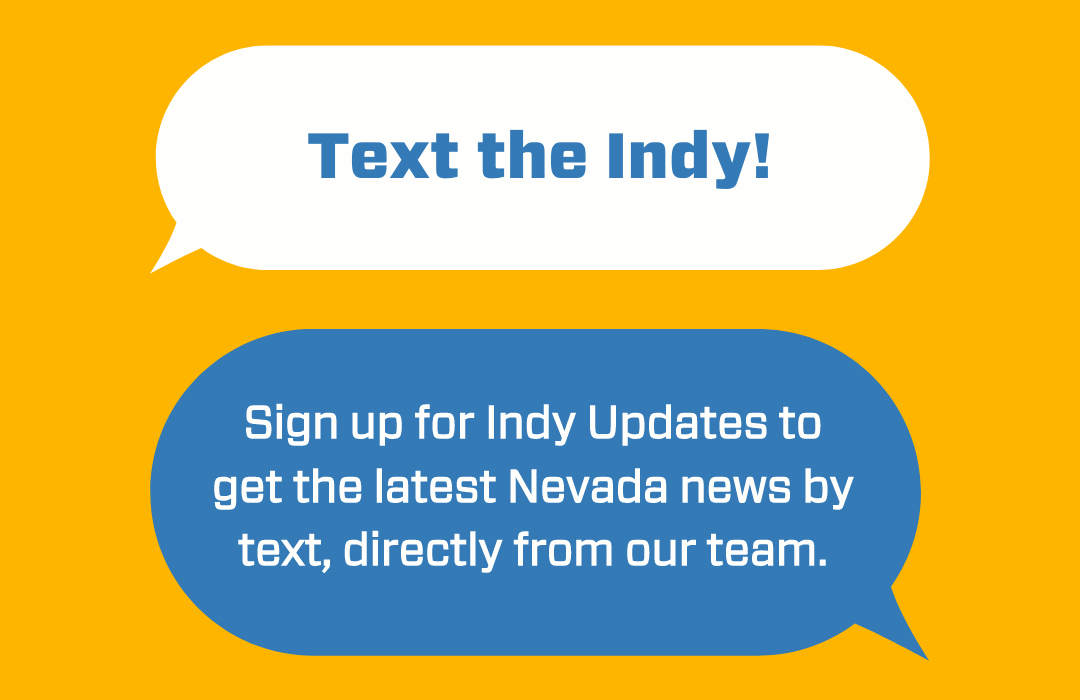 Featured Videos
Comment Policy (updated 4/20/2021): Please keep your comments civil. We reserve the right to delete comments or ban users who engage in personal attacks, use an excess of profanity, make verifiably false statements or are otherwise nasty. Comments that contain links must be approved by admin.