Las Vegas council hopefuls want to increase police budget, focus on housing security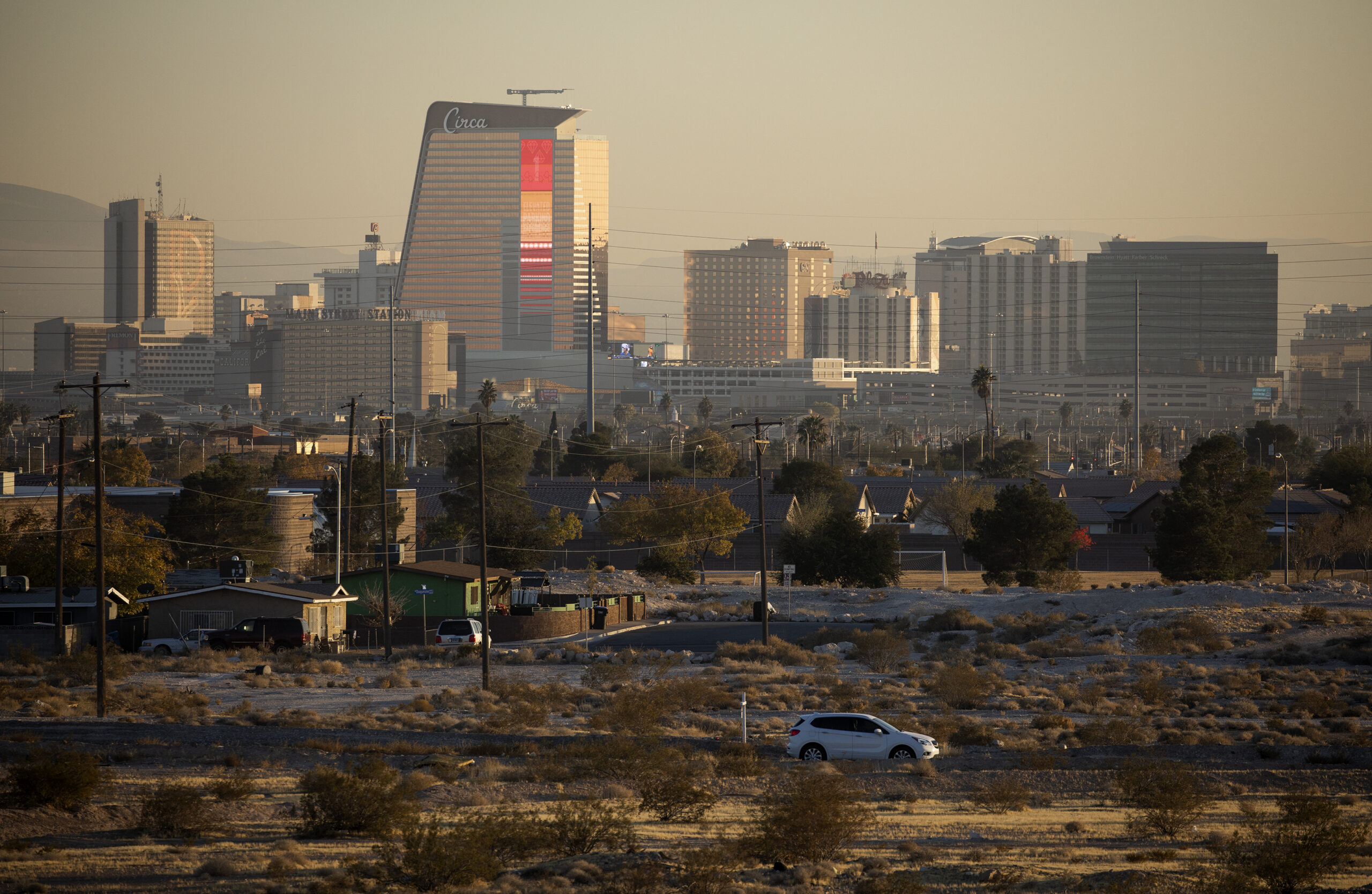 As two members move to pursue higher office, Las Vegas voters will decide in November which new faces they want to fill those pivotal city council positions and make decisions about development, public safety and the future of Nevada's largest city.
Mayor Carolyn Goodman and Las Vegas City Council members Cedric Crear, Brian Knudsen and Olivia Diaz are in the middle of their terms and not on the ballot this cycle, and member Victoria Seaman won by a large enough margin in the primary that she will retain the seat without proceeding to the general election.
The races for the two open seats pit a former lawmaker against a former councilman, and a former think tank leader against a former homicide detective. In interviews, candidates said they wanted to increase police budgets and showed a slight preference for solving housing problems, which lawmakers called the most serious crisis facing Nevadans and citizens nationwide.
This summer during an affordable housing tour with Marcia Fudge, the U.S. Secretary of Housing and Urban Development, state leaders said that the Las Vegas economy cannot be stable if housing is unstable.
Council positions are four-year terms and are limited to three terms.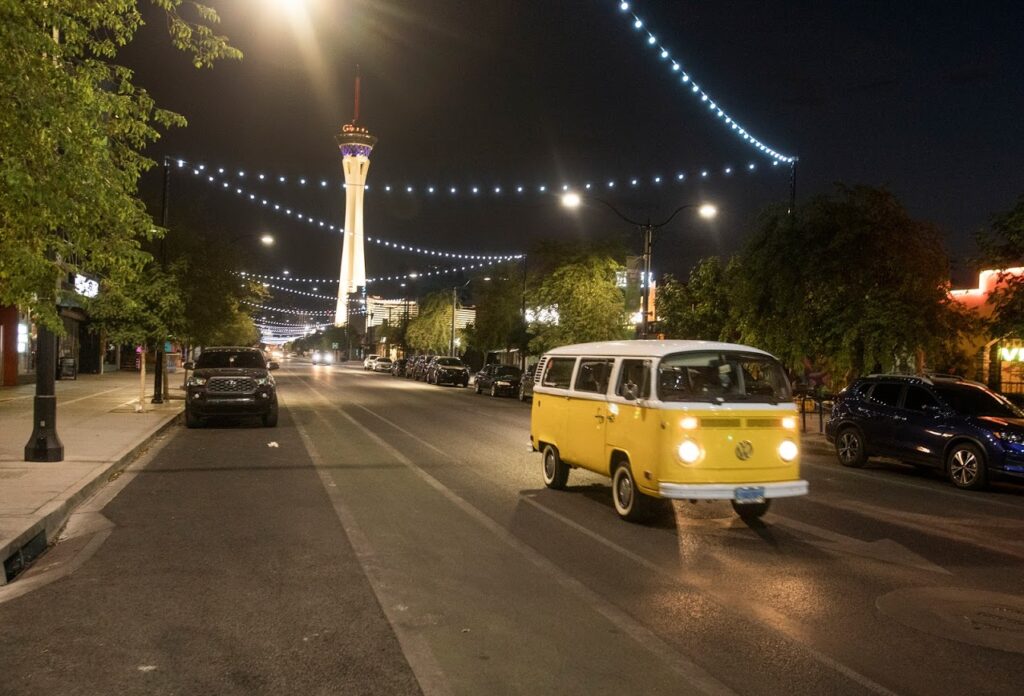 State of the city
The Las Vegas City Council oversees a budget of more than $1.7 billion for roughly 646,800 residents. About 64 percent of the city's more than half a billion annual general fund spending is allocated for law enforcement agencies, Mayor Carolyn Goodman said in her state of the city address earlier this year.
"I always confirm, safety is and will always be the hallmark and priority of our city," Goodman said. "For no one will live to raise a family, do business and or visit a place that is not safe."
City council members approve budgets for city expenditures, including police agencies. USA Today found that in 2018, the city's spending on policing was the largest allocation for police out of the nation's 50 most populated cities.
Hundreds of city residents called for leaders to "defund the police" during the 2020 global protests spurred by the public killing of George Floyd at the hands of Minneapolis police. The nation's downtown areas became the epicenter for prolonged movements against anti-Black racism during the summer of 2020, including downtown Las Vegas and Reno, which eventually led Gov. Steve Sisolak to deploy the National Guard in both Northern and Southern Nevada after a protest left Reno's city hall with multiple smashed windows and a fire burning inside.
Despite prolonged neglected areas such as the Historic Westside, with 33 percent of residents living in poverty in 2019, redeveloping downtown Las Vegas has been the main focus for city officials since Oscar Goodman led the city as mayor.
Even as the City of Las Vegas holds title to at least 25 vacant lots in the Historic Westside, the area lags in public incentives to improve and develop.
"I [had] to make downtown my goal, to make sure that it is vibrant, because I likened it to an apple," Oscar Goodman said in an interview with KCLV Channel 2 this year. "When the core of the apple is rotting, then the bushel begins to rot, then the whole barrel rots."
The pursuit of that goal has continued under the leadership of his wife, Mayor Carolyn Goodman.
"All roads lead to downtown, and they do," Carolyn Goodman said.
In 1999, Oscar Goodman pushed for the redevelopment of a 61-acre lot now called Symphony Park, home to the Smith Center for Performing Arts, a residential complex, restaurants and workspaces. The downtown areas near Fremont Street and the arts district kicked off redevelopment when Tony Hsieh made it the new home for online shoe seller Zappos in 2013. The company previously had its headquarters in the Green Valley area of Henderson. Since then, the arts district has become studded with new restaurants, vintage-themed bars and a "brewery row" that boasts seven brew houses, four tap rooms and distilleries and wineries.
Hsieh also founded the Downtown Project, which brought technology startups to the area.
Recently, downtown Las Vegas rose to the second highest earning gaming location in Nevada after reportedly bringing in a record $78.8 million in revenue this past May.
The area saw increased gaming revenue year after year after redevelopment began, including numerous roadway changes. Derek Stevens, who owns the D Las Vegas, Golden Gate Casino and Circa, told The Nevada Independent in 2020 that downtown areas are stealing the spotlight in metropolitan cities across the country.
"You're seeing a renaissance happening, similar to other areas," Stevens said in the 2020 interview.
But according to a 2018 report, despite revenue growth and expansion, the area has remained stagnant when it comes to attracting new residents. For years, business owners said they have warded off the effects of gentrification as the area changed over time from affordable and authentic to commercial and expensive.
The National Community Reinvestment Coalition defines gentrification as a process of redevelopment that increases the value of properties in areas suffering from prolonged disinvestment that can result in rising rents.
Downtown also has grappled with an increasing homelessness problem, with people at any moment sleeping in the middle of sidewalks, on top of electrical boxes or in tight nooks of buildings.
In 2017, citing the more than 6,500 residents who lacked permanent housing — including 67 percent of them sleeping outside — city leaders allocated $20 million for the development of the Courtyard Homeless Resource Center. The center allows up to 800 people to sleep outside in covered shade, wash clothes, or shower, and also offers support services for housing, health care and mental health.
Housing costs, which have grown since 2010 and soared in 2021, have prompted some residents to consider moving. Realtors said the more than 150,000 new residents who are competing for housing are driving up prices, while others blame corporate home buyers and say new attractions, such as Allegiant Stadium, have made Las Vegas attractive to investors.
City leadership has the authority to increase the availability of affordable and low-income homes by creating tax incentives for developers. They can also create loan programs to increase home ownership and speed up the legal processes behind developing.
With those issues as the backdrop, here's a look at the candidates vying to join the open seats on the Las Vegas City Council: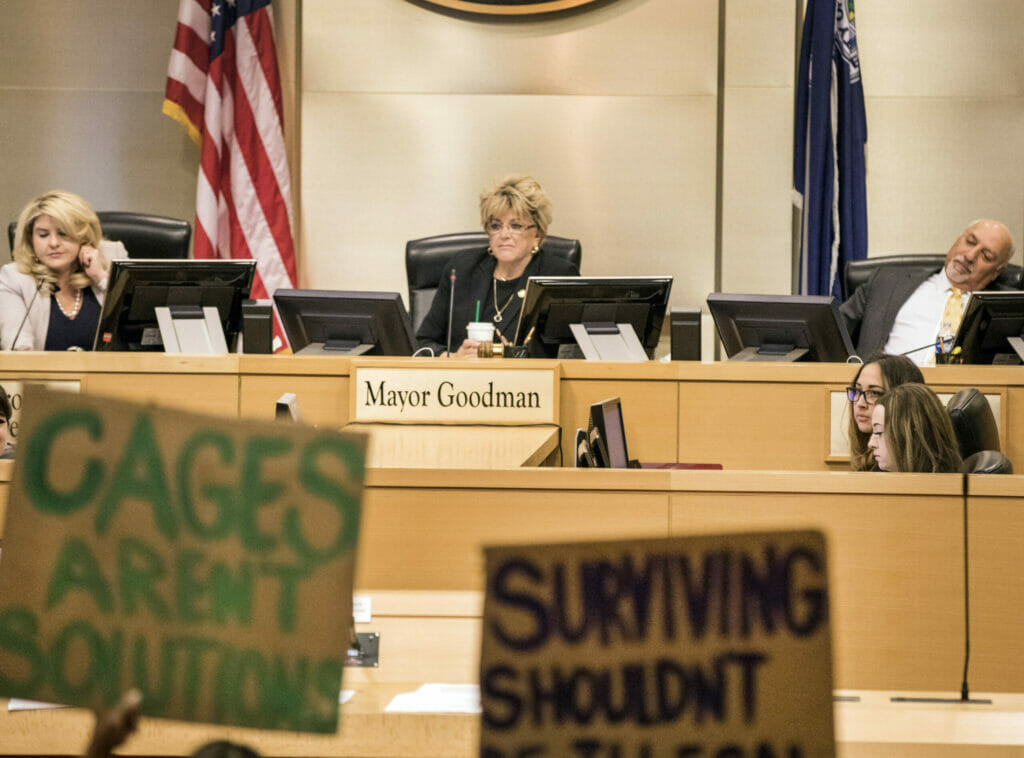 Ward 4
Race Preview
The doughnut-shaped Ward 4 is located in the west-central area of the Las Vegas Valley and encompasses wealthier neighborhoods, including the retirement community Sun City Summerlin and Centennial Hills, where the median household income is greater than the rest of the city. The seat is held by three-term Councilman Stavros Anthony, who is not allowed to run again because of term limits and is running as a Republican for lieutenant governor.
Francis Allen-Palenske, a former two-term Republican assemblywoman and owner of a Capriotti's sandwich shop, is gunning for the Ward 4 seat after taking a break from politics for 12 years. She said she was attracted to the nonpartisan seat because she believes politics in Nevada are too polarized.
"I've watched politics degenerate over the last 15 years in private life, which makes me sad," Allen-Palenske said. "I hate [that], so often now, partisanship rules."
Running against Allen-Palenske is Bob Beers, a former Ward 2 councilman who is now seeking the Ward 4 seat after moving to Sun City Summerlin four years ago. His history in Nevada politics includes serving as an assemblyman from 1999-2003, as a state senator from 2004-2008, and as a member of the city council from 2012-2017. He narrowly lost a race for state treasurer in 2018.
Beers, a registered Republican, declined an interview with The Nevada Independent and wrote in an email that voters can call him to learn about his campaign. His campaign website states that he is "against defunding the police, against the government taking your stuff and for parent involvement in education."
In November 2021, Beers told the Las Vegas Review-Journal that he was running for Ward 4 because current times call for his "sensible approach" at city hall. This comes as the City of Las Vegas continuously fights a lawsuit that has cost taxpayers more than $45 million for barring four developers from building on the defunct Badlands Golf Club course. Beers said he warned leaders about the situation more than four years ago while on the city council.
His campaign took the lead during the June primary, but both candidates were among the best-funded city council contenders across the state. Beers won 37 percent of the votes, compared to Allen-Palenske's 28 percent.
COVID-19 dollars, policing, and housing
A survivor of domestic violence, Allen-Palenske said the only thing she would have done differently with COVID-19 funding is increase resources for residents evading domestic violence.
"I was somewhat unhappy to see there wasn't much earmarked there," Allen-Palenske said. "But I know that these are hard decisions that the council makes and divvying up a small pie always leaves somebody out, and I get it."
She said police departments get an overwhelming amount of domestic violence-related phone calls and that focusing on short-term housing and other support services could allow police to "spend their time focusing on heavy crime."
After canvassing about 100 doors a day, she said she is certain that Nevadans in Ward 4 have public safety at the top of their minds.
"I think, in a large part, the answer is more funding for our police officers," Allen-Palenske said. "I think our department struggles with recruitment and retention of our best officers and those are the key linchpins in creating a police department that's top of class."
To her, defunding the police sounds like disbanding the police department. She said she thinks more funding for police departments is best for public safety, with hopes it will provide education incentives and longevity pay to officers. If elected, she said she will make public safety her top priority and increase the police presence throughout the city, especially after a botched armed robbery went viral in late July that took place in the northeast part of the city.
She's been endorsed by the Las Vegas Police Protective Agency, the union representing members of the Las Vegas Metropolitan Police Department.
"I am definitely pro-law enforcement and pro getting more boots on the street," Allen-Palenske said.
While running for re-election in 2008 for Assembly District 4, her then-husband made a false claim against her after stabbing himself in the arm. She was arrested and had to appear in court, where her husband recanted his story and the charges were dismissed by a judge. The incident, which made headlines, was attributed to her losing re-election to John Hambrick in the primaries, but she said she never lost interest in politics.
Beers has made similar pro-police statements, telling the Review-Journal that he plans to get Metro more funding once in office.
Allen-Palenske said housing was one of her top three priorities. Nevada is ranked 43rd in the nation for affordable housing and nearly last for extremely low-income housing.
"I think part of Las Vegas' great legacy has been to make homeownership attainable for so many people," she said. "It's why people move here."
However, Allen-Palenske said housing professionals struggle with keeping up with the population growth because there is a "land shortage" — meaning much of the land is managed by the federal government. Local developers wrote in an op-ed with The Nevada Independent that it can take as long as five years to start building new housing because of "bureaucratic red tape."
When it comes to approving new development projects, Allen-Palenske said her first questions will pertain to the location of the fire station and police department.
"People need services provided particularly when we do these large master-planned communities," she said. "And there's parts of Ward 4 that do not have enough [police and firefighter] coverage."
To read a transcript of The Indy's interview with Francis Allen-Palenske, click here.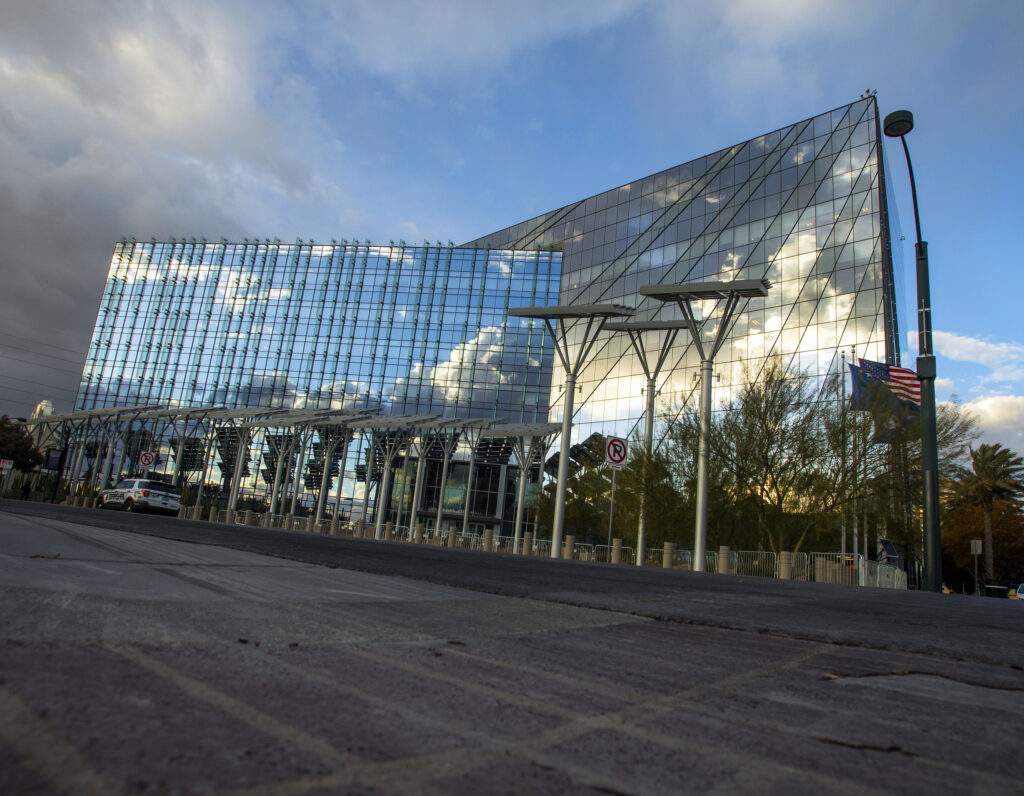 Ward 6
Race preview
Ward 6 encompasses the northernmost part of the city, including Skye Canyon and neighborhoods near Farm Road and Grand Teton Drive, where the average median household income is $26,000 more than the rest of the city. This seat is being vacated by Michele Fiore, the Republican nominee for state treasurer.
Retired Metro homicide lieutenant and political newcomer Ray Spencer is running against Nancy Brune in the race for the Ward 6 seat. Brune, the founding executive director of the Guinn Center, a nonpartisan policy research center, took 32 percent of the primary vote, compared to Spencer's 28 percent.
"​​For me, it was really important to run for a nonpartisan seat because you want to represent everyone," Brune said in an interview with The Nevada Independent. "And I'm running, in large part, because I think many of our community members have lost confidence in our government and don't believe that it's working for them."
She said building trust between the community and government must come from local leaders – "from the ground up" – rather than from national and state leaders.
Spencer said he is running for the Ward 6 seat because social "trends" are jeopardizing public safety and he believes that the messages about law enforcement concerning reform could be detrimental to the area's quality of life.
"I think we need someone with the leadership experience that I have," he said. "Real-world experience, in city decisions … I have that experience that no other candidate in the race has."
Criminal justice reform policies, which recently gained ground in the Legislature, have been identified by some candidates as a problem that they want to address.
Spencer said he does not believe politicians are listening to voters and thinks they are out of touch when they support messages to defund police. He said he will bring common sense to city hall leadership to stop reform policies that he believes voters oppose.
"People want a well-funded police department," Spencer said. "People want criminals to be held accountable. People don't want to see a weakening of our criminal justice system. And what I've seen over the last couple of years, is that our criminal justice system has been weakened. And there's no accountability and no punishment for criminals that are committing crimes. And that, in itself, is causing our quality of life in our valley to be diminished."
In the past dozen years, Las Vegas Metro Police Department has settled a variety of police misconduct lawsuits that have cost the department millions of dollars, including $1.5 million for Dwayne Jackson, who was wrongfully convicted for a 2001 robbery and served four years in prison because of a DNA mix-up, $1.7 million to the estate of Trevon Cole who was shot and killed by police while unarmed during a raid in 2010, and $400,000 to Eleazar Mora, who was seriously injured when he was shot in the face with a "less lethal projectile" on May 30, 2020.
COVID-19 dollars, policing, and housing
Critical of city hall's money-handling practices, Spencer said he believes some COVID-19 relief funds were used to backfill programs that were not related to the economic downturn caused by the pandemic.
"I think COVID funding needs to be used for what it was intended for, for fighting during the pandemic, providing [personal protective equipment] and health services for people experiencing issues regarding COVID," he said. "And I think that the COVID money needs to stay used specifically for COVID-related issues."
Brune told The Nevada Independent that it's too soon to determine the effect of COVID-19 relief funds and whether they were spent wisely but stated that the money appeared to be used equitably.
"Many of the [recent] funds are being directed to areas of greatest need, housing, nonprofits who serve folks who are housing insecure, programs that are working with wraparound support services," Brune said.
Brune said nationwide, the top issue facing city leaders is housing.
According to the National Low-Income Housing Coalition, Nevada has an 80,000-unit rental housing deficit for extremely low-income renters, whose income is at or below the poverty line of $26,200 a year or less. And in Clark County, there is an average of 14 affordable available rental homes per every 100 extremely low-income renters.
"I know that some states, or at least one state, is trying to address this with some really unique, creative proposals," Brune said. "I believe it's California that is offering a zero percent interest for a home loan. I don't know whether Nevada could do something like that. I haven't looked at the budgetary implications for that."
She also said that streamlining zoning laws would speed up the time it takes to build new housing developments.
Brune said developers have not kept pace with the growing population in the city and across the country, and that a possible solution is to speed up the conversion process that turns federally owned land over to housing developers.
"It just takes a long time," Brune said. "Any way that we can streamline those conversations so that we can actually get housing [available] more quickly, is a win-win for everyone."
Brune said she does not support the calls to "defund police" but that she understands the intention is to reallocate funding away from police departments and reinvest it back into the community for support services such as mental and behavioral health resources. She would like to expand the police department and open a command center in Ward 6.
"Maybe the context is, some community members may need more mental health services," Brune said. "And so, would it make sense to decrease police budgets and redirect those funds to mental health services? I think that's the context in some of these conversations."
But Brune said her number one focus, as it relates to public safety, is restoring trust between police and the community by increasing transparency and the number of community police officers and then pairing police with mental health professionals. She said in addition to the Las Vegas Metropolitan Police Department's annual report, transparency measures could include live arrest data by ZIP code, police recruitment data and information about officer-involved shootings.
This comes after the ACLU of Nevada asked the Nevada Department of Corrections to add arrest data by race to their current digital dashboard this summer, following a report that revealed each year from 2016 to 2020, Black people — mostly males — made up 40 percent of non-deadly use of force incidents by Metro, a figure disproportionate to the 12 percent of Black residents. The report also showed that 73 percent of non-deadly use of force incidents happened at the hands of white policemen and that non-deadly use of force increases among officers after their first year.
Spencer said the top issue facing the northwest part of the valley is public safety and that he is "100 percent" supportive of the police department. He said he wants to focus on crime in Ward 6 by ensuring that Metro receives funding.
"I can tell you, as a council person, I will never withhold funding, under any circumstances, from the police department," Spencer said.
Spencer is endorsed by the Las Vegas Police Protective Agency union.
To read a transcript of The Indy's interview with Nancy Brune, click here.
To read a transcript of The Indy's interview with Ray Spencer, click here.
Featured Videos
Comment Policy (updated 4/20/2021): Please keep your comments civil. We reserve the right to delete comments or ban users who engage in personal attacks, use an excess of profanity, make verifiably false statements or are otherwise nasty. Comments that contain links must be approved by admin.