Why are we still electing school board trustees?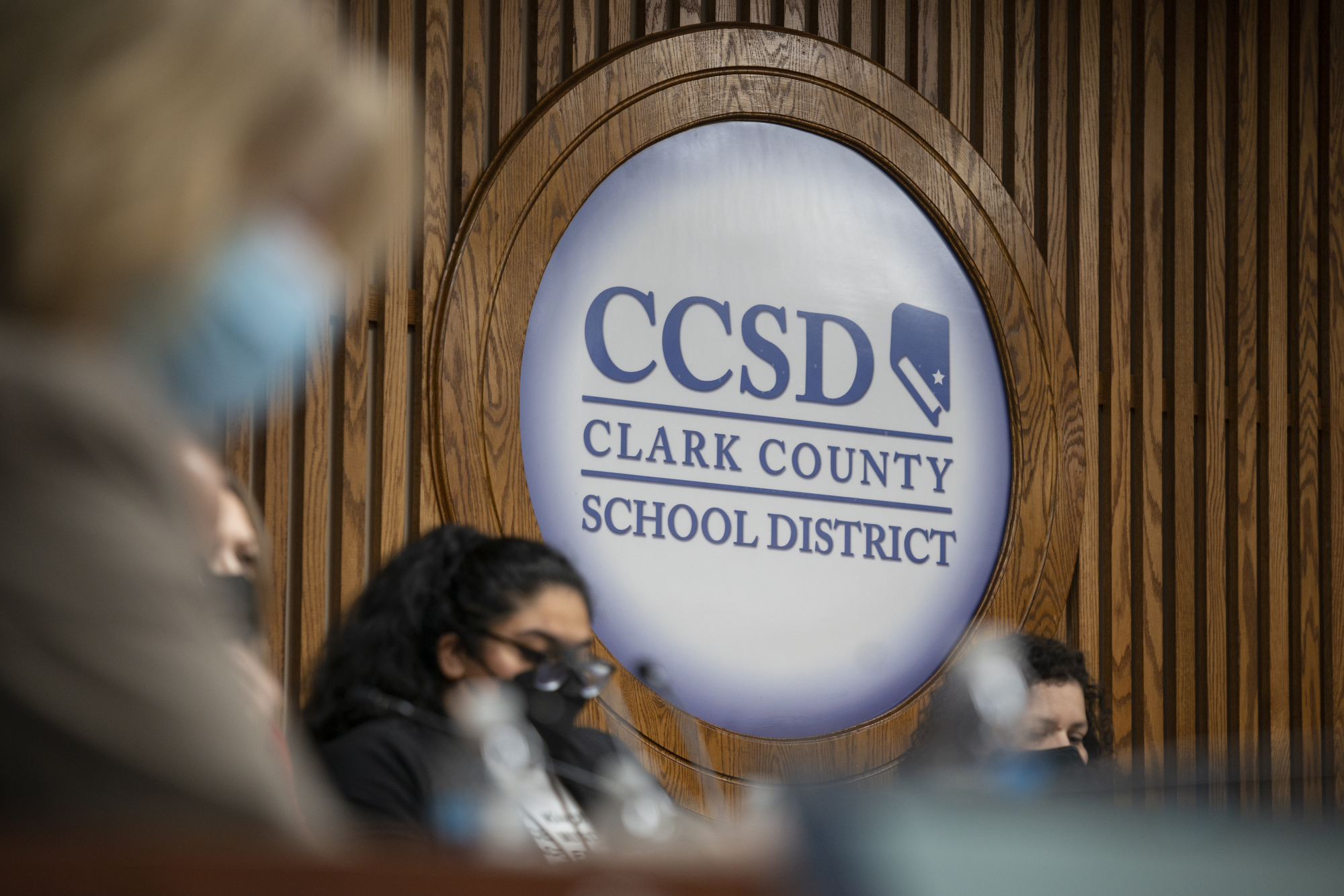 Unlike Adam Laxalt, I'm not a Virginian cosplaying as a Nevadan to former California Republicans retiring in the Nevada desert. I've only visited Virginia once, if you can call visiting Arlington and Alexandria while visiting Washington D.C. "visiting Virginia." Consequently, I'm not going to pretend I have any particularly keen insight into what Virginia's election results mean for Nevadans and Republicans in 2022.
I can, however, read graphs and engage in some basic pattern recognition. President Biden's approval rating has been plummeting, especially since Kabul fell on Aug. 15. Former Virginia Gov. Terry McAuliffe's approval ratings, however, were fairly static — right up until his Republican opponent started blasting ads in late October highlighting McAuliffe's staggering tone deafness about parental control of education and his supposed support for Critical Race Theory in public schools. Then, rather suddenly, the election turned, not only for him but for Democrats throughout Virginia.
It's true Virginia wasn't the only place where Democrats found themselves in trouble. Reminiscent of former Clark County Republican Assemblyman John Moore's extremely unlikely victory over then-Assistant Majority Floor Leader Jason Frierson during the "Red Wave" election in 2014, a random Republican truck driver unseated the Democratic president of New Jersey's Senate. Though New Jersey and Virginia are kind of close to each other, in much the same way Las Vegas and Los Angeles are, it would be a stretch to assume debates over Virginian educational policy somehow affected off-year elections three states over. Consequently, it's easy to assume the simplest answer is correct — in an expression of "thermostatic opinion," voters nationwide are increasingly likely to throw the bums in power out, and the bums currently in power happen to be Democrats.
There's undoubtedly some truth in that. Even so, it doesn't fully explain the sudden turn in McAuliffe's poll numbers. Consequently, I'm going to take advantage of that uncertainty and, in a full-throated embrace of the Pundit's Fallacy, assert that the real reason McAuliffe lost is because Virginia's parents think governors have meaningful control over educational institutions and policy.
This, unfortunately, is largely untrue.
As I pointed out a couple of weeks ago, the politicians voters usually hear of are seldom in actual control over our educational institutions. Instead, at least in Nevada, oversight of our school districts is provided by rank amateurs elected from the bottom of our ballots, alongside local general improvement and TV district candidates. In theory, this system is supposed to keep educational policy above partisan politics while simultaneously providing parents a voice in their children's education. In practice, nobody knows who their neighborhood's school board trustee is unless they do something catastrophically stupid after being elected — a method of achieving notoriety which is admittedly becoming increasingly common these days.
Consequently, voters instead vote for prominent politicians who promise to make sweeping changes to their children's schools even though those same politicians have little control over local education — by design. That, in turn, produces a disconnect between expectations and reality which disenfranchises voters who don't understand why their voices aren't being heard while simultaneously absolving the actual elected officials responsible for institutional dysfunction of any accountability.
Take the Clark County Board of School Trustees (please!), which might be the least effective elected body in the state — and in this particular state, that's really saying something.
On paper, the Clark County Board of School Trustees is supposed to provide oversight over the Clark County School District, the largest school district in the state and the fifth largest school district in the nation. In practice, they hired a superintendent who repeatedly tried to play Three-card Monte with the governor's office and empowered a teacher's union which blackmailed the Legislature while mismanaging its members' health plan into near-bankruptcy. Finally recognizing the folly of employing a superintendent who has a toxic relationship with nearly every elected official in the state, the trustees voted to fire him.
Normally, when you fire an employee, you have a plan for replacing the fired employee. That's because you, unlike the Clark County Board of School Trustees, can think more than zero moves in advance. Consequently, you realize that, after you fire someone, the next step is to replace them. The trustees, however, failed at step zero — after firing Superintendent Jara, they let him come to work the following week, during which he somehow retained the authority to give large raises to his top staffers. As for step one — coming up with a plan to replace their recently fired employee — well, that's still very much "in progress," if you can call a four hour long meeting featuring Trustee Irene Cepeda, the deciding vote for Jara's termination, pretending she can abstain herself back into the previous week and un-fire the fired superintendent "progress." 
Having failed to abstain her regrets away, she has since resorted to asking if her fellow trustees can vote to terminate Jara's termination.
Naturally, aspiring politicians are already trying to make hay out of the electile dysfunction plaguing our state's largest school district. If you ask Sheriff Lombardo, the problem is Gov. Sisolak doesn't have a plan nor a vision for education in Clark County. This is, of course, probably true for the same reason I don't have a plan nor a vision for education in Clark County — neither of us have actual, meaningful power over the behavior of Clark County's school trustees, behavior which is becoming increasingly unhinged. If elected, Lombardo would learn the same lesson every other governor learns the hard way — the elected officials voters blame for their school district's dysfunction aren't the elected officials actually responsible for doing something about it because most voters don't know who their trustees are or what they do.
There is a solution — and no, it's not raising awareness of elected school board trustees. We're becoming far too aware of these clueless amateurs as it is. Let them sink back into anonymity where they belong.
Instead, we need to recognize that expecting voters to identify which elected official is actually responsible for a specific government institution's dysfunction when the number of officials they're voting for in each election exceeds Dunbar's number is a proven recipe for disaster. Nobody knows who these amateur politicians are until something breaks — then we're stuck with them and their incompetence until the end of their term, assuming we don't forget they exist before the next election and re-elect them by accident.
Nevadans need to be able to hold our government accountable. We do that by electing people we can actually recognize in a police lineup, letting them appoint and hire the people in charge of our institutions, then holding those politicians accountable when their appointees screw up. We don't do that — we clearly can't and won't do that — by throwing nobodies at the back of our ballots and placing them in charge of our schools.
Stop fetishizing direct democracy and appoint school board trustees, already. The results certainly couldn't get much worse.
David Colborne was active in the Libertarian Party for two decades. During that time, he blogged intermittently on his personal blog, ran for office twice as a Libertarian candidate, and served on the executive committee for his state and county Libertarian Party chapters. He is now an IT manager, a registered non-partisan voter, and the father of two sons. You can follow him on Twitter @DavidColborne or email him at [email protected].
Comment Policy (updated 4/20/2021): Please keep your comments civil. We reserve the right to delete comments or ban users who engage in personal attacks, use an excess of profanity, make verifiably false statements or are otherwise nasty. Comments that contain links must be approved by admin.