State Sen. Michael Roberson as seen at the Nevada Legislature on May 19, 2017. Photo by David Calvert.
ACLU sues to block proposed anti-sanctuary cities ballot measure
November 21st, 2017 - 6:02pm
The American Civil Liberties Union of Nevada filed a lawsuit Tuesday challenging a proposed ballot initiative that aims to essentially make "sanctuary cities" unconstitutional, arguing that the language of the proposed amendment and language on a petition being circulated by the initiative's backers is misleading.
The lawsuit was filed in First District Court in Carson City on the last day the group was eligible to do so. Under Nevada law, any group seeking to challenge the "description of effect" of a proposed ballot measure needs to file their contention within 15 business days of the proposed measure's filing with the Nevada Secretary of State.
"This expansive initiative, if approved, would significantly undermine the public safety and welfare of the people of Nevada," said Marc Elias, a well-known Democratic lawyer who worked for Hillary Clinton and is also helping the Nevada State Democratic Party fight off recalls of three state senators. "Among its many defects, it does not sufficiently describe the effect it would have on people in the state, willfully ignoring the actual chilling impact on the immigrant community in terms of participation in government-sponsored activities and programs and the financial costs the state would incur in implementing the initiative."
Plaintiffs, who include a leader with a nonprofit that helps immigrant victims of crime, argued that the measure overall will discourage immigrant communities from helping law enforcement with investigations. They also said the term "sanctuary city," which is used in the title of the  "Prevent Sanctuary Cities Initiative," is pejorative and doesn't have a legal definition.
An aide to Senate Republican Leader Michael Roberson, a prominent figure in the sanctuary cities ballot measure campaign, didn't immediately respond to a request for comment.
The language being challenged is text that voters are provided when shown a petition to sign. The petition needs 112,544 valid signatures to qualify the sanctuary cities measure for the ballot and would need to be twice approved by voters, once in 2018 and again in 2020, to make the change to the state's Constitution.
"If enacted, this measure will add a new section to the Nevada Constitution that will prohibit the Legislature, a county or a city from enacting a law or ordinance, or otherwise adopting, enforcing or endorsing a policy which prohibits, limits or discourages cooperation with the enforcement of the immigration laws of the United States," states the description of effect.
The lawsuit says the language should be invalidated because it violates the single-subject rule for petitions by being excessively broad and does not fully explain the financial and public safety ramifications of the measure. It also argues that, in violation of state petition requirements, it doesn't set legislative policy but is "executive or administrative" in nature because it involves the enforcement of previously enacted immigration law.
The proposed constitutional amendment was filed with the secretary of state's office in October. Roberson, who serves as the honorary chair of the ballot initiative committee, promised to introduce such a measure during the legislative session earlier this year.
Roberson strongly opposed Democrat-supported efforts to enact some sort of policy during the 2017 legislative session that would limit the role of local law enforcement in federal immigration activities. He called a bill that would have prevented state and local law enforcement agencies from participating in federal immigration enforcement without a warrant "the most recklessly irresponsible piece of legislation" he had witnessed in his time in the Legislature.
The legislation never moved forward despite attempts by its author, Democratic Sen. Yvanna Cancela, to reach a compromise with law enforcement that would allow them to continue to do their jobs while adding a modicum of protection for immigrants in the community. Law enforcement agencies also expressed concern that any sort of legislation that could be viewed as a "sanctuary" policy would jeopardize the funding they receive from the federal government.
The bill died after the first committee deadline in March after Democratic Senate Leader Aaron Ford quietly removed the bill from a committee agenda, saying he felt there needed to be more conversations before the legislation was ready for a hearing. The bill was never heard.
Former Washoe County Sheriff Mike Haley, who is also a plaintiff in the suit, said allowing the ballot measure to proceed would actually hinder law enforcement.
"We know that compelling local law enforcement to enforce federal immigration law is actually harmful to public safety," Haley said in a statement. "Police are less likely to receive valuable information or tips from communities that are terrified of facing possible deportation. It has the potential to increase crime and harm the entire community."
Updated at 11:45 a.m. on Nov. 22, 2017 to attach an additional legal memorandum.
ACLU Suit Against Sanctuary Cities Ballot Measure by Michelle Rindels on Scribd
ACLU Legal Memorandum - Opposition to Sanctuary Cities Ballot Measure by Michelle Rindels on Scribd
Please join us for
IndieTalks: The rise of nonpartisans in Nevada
Tuesday | May 25, 2021 | 5:00 p.m.
Thank you to our sponsors and host venue: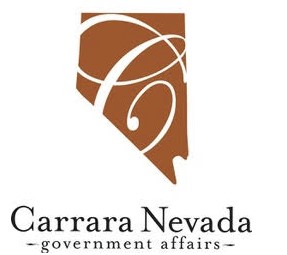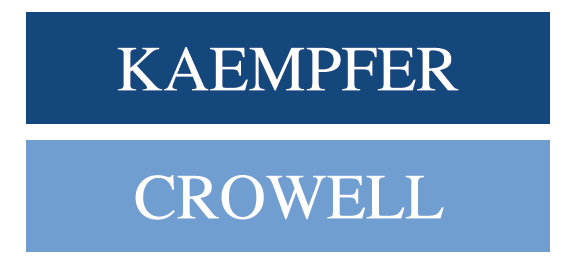 Comment Policy (updated 4/20/2021): Please keep your comments civil. We reserve the right to delete comments or ban users who engage in personal attacks, use an excess of profanity, make verifiably false statements or are otherwise nasty. Comments that contain links must be approved by admin.