From DeSantis to A's, highlights from first months of Lombardo's calendar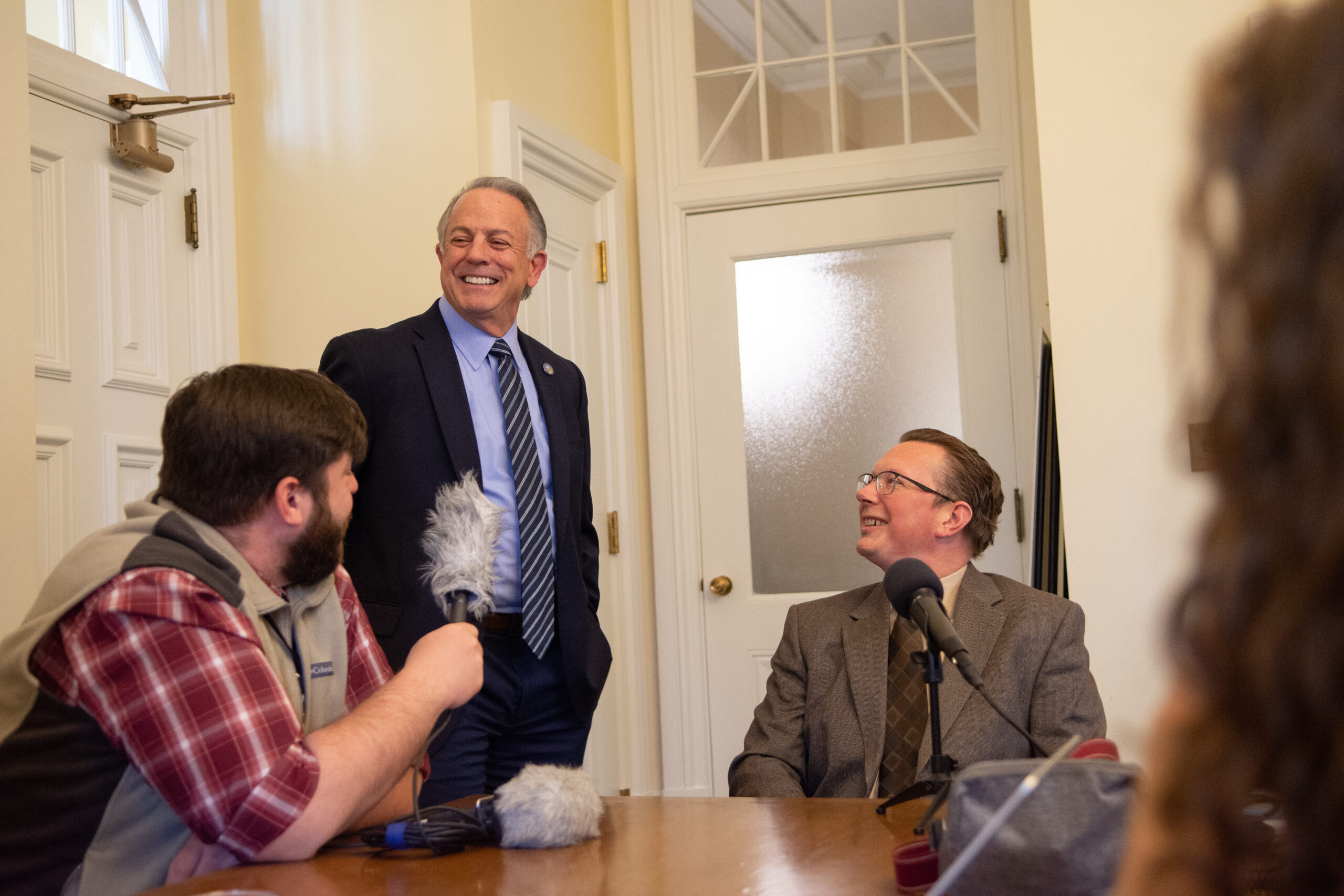 After his first State of the State address in January, Gov. Joe Lombardo responded to a reporter's question about what the new Republican governor was most looking forward to with an answer that's since been embraced by his political supporters.
"Getting shit done," he said.
As Lombardo's office has touted the new governor's productivity during his first 100 days in office, The Nevada Independent filed a public records request for his calendar, which revealed in greater detail the many meetings the governor had with special interest groups, other elected officials and business representatives.
Amid scheduled meetings with legislators (including consistent breakfasts with Democratic legislative leaders) preparations for speeches and major bills introduced by his office, several items on Lombardo's calendar stand out. Despite the governor largely staying away from the contentious 2024 Republican presidential primary, Lombardo held a brief phone call with likely candidate Ron DeSantis just days after the Florida governor held an event in Las Vegas.
In late January, The Nevada Independent filed a records request for the past 30 days of Lombardo's calendar. The office fulfilled the request April 3, turning over the first 90 days of the new governor's calendar running from Jan. 2 to April 2.
The Indy submitted and reported on similar records requests for former Gov. Steve Sisolak during his time in office.
Although appointments on the calendar aren't confirmation that a meeting actually happened and don't provide what topics were discussed, they provide valuable insight into which individuals Lombardo met with as he began planning for his first legislative session as governor.
Here's a look at Lombardo's calendar during his first three months in office.
National figures
On March 16, nestled between a Governor's Office of Economic Development meeting and a staff briefing on his restorative justice bill, Lombardo's calendar shows a 15-minute phone call with DeSantis.
Lombardo did not attend a DeSantis book tour event in Las Vegas just five days prior (citing a scheduling conflict), and has stayed out of the ongoing conflict between DeSantis and former President Donald Trump — who endorsed Lombardo ahead of the state's 2022 gubernatorial primary election.
Lombardo's biggest 2022 political donor — Budget Suites of America founder Robert Bigelow — is also a major donor to DeSantis, most recently contributing more than $20 million to a pro-DeSantis super PAC.
Another Republican Florida governor — Jeb Bush — had a scheduled meeting with Lombardo on Feb. 16, according to the calendar. Bush, a failed 2016 presidential candidate, now leads a pro-school choice nonprofit.
Lombardo's calendar also shows a March 17 call with Treasury Secretary Janet Yellen, one day after she testified before the Senate Committee on Finance and called the nation's banking system "sound" in the wake of Silicon Valley Bank's collapse. Earlier in the month on March 7, his calendar showed a meeting with the Federal Reserve Bank of San Francisco, which drew bipartisan fire over its lack of oversight of Silicon Valley Bank.
The conversation arrived about a month and a half after a statement Lombardo made in January to the Las Vegas Review Journal, saying he opposed the federal government increasing the debt limit. He later told The Nevada Independent he believed the federal government was spending money wastefully and federal officials should identify ways to cut back and pay bills before they accrue.
His words came in the wake of a letter from Democratic Treasurer Zach Conine along with 12 other state treasurers urging House Speaker Kevin McCarthy (R-CA) to raise the debt limit or risk what a report from the U.S. Department of Treasury described as "catastrophic economic consequences"
Baseball
One month after his inauguration, Lombardo's calendar shows a scheduled meeting on Feb. 2 with a group that would come to play a major role in the upcoming legislative session — the Oakland Athletics.
That hourlong virtual meeting with the professional baseball team was followed by another meeting 12 days later on Feb. 14 with representatives from the team, though details on the location are redacted. That same day, the governor's calendar shows a scheduled meeting with two front-office staff of the minor league Las Vegas Aviators (Don Logan and Larry Brown).
Shortly after defeating former Sisolak in the 2022 election, Lombardo reportedly spoke with Major League Baseball Commissioner Rob Manfred about the team's potential relocation to Las Vegas amid its long-running dispute with Oakland over financing for a new stadium. Lombardo's office told multiple news outlets that the governor would not support raising taxes to bring a sports team to Nevada, but noting that the A's "may or may not be eligible for a variety of existing economic development programs in the state."
The A's — which hired a small army of lobbyists ahead of the state's 120-day legislative session — late last month went public with their plans to purchase land for a $1.5 billion baseball stadium on a nearly 100-acre site near Tropicana Boulevard and Interstate 15. Lombardo told the Las Vegas Review-Journal that attracting the team would be "great news for Southern Nevada as well as our entire state."
Interest groups and lobbyists
Since taking office, Lombardo has met with a wide swath of interest groups and lobbyists, including some who have historically been hostile to Republicans. Those meetings include:
A Jan. 30 meeting with Sig Rogich, a longtime Republican political consultant and founder of R&R Advertising. Rogich is a registered lobbyist this legislative session for a 3D face matching software company called FaceTec.
Two meetings with former Washoe County Commissioner Bob Lucey — a meeting on Feb. 2 and a dinner on Feb. 22. Lombardo named Lucey, a Republican, as his infrastructure coordinator and included him on his transition team. Lucey assumed the role after he lost his re-election bid to a candidate backed by far-right provocateur and prominent GOP donor Robert Beadles.
A Feb. 8 meeting with lobbyists Shelly Capurro and Marlene Lockard. Capurro represents several notable clients, including Google, Anheuser-Busch, Charter Communications, Lyft and the Oakland Athletics. Lockard is a registered lobbyist for the Service Employees International Union 1107.
A meeting with the Clark County Education Association on Feb. 9. The teacher's union did not endorse a candidate in the 2022 gubernatorial race, and its executive director, John Vellardita, helped present Lombardo's omnibus education bill in late April.
A Feb. 15 meeting with Clark County Commissioner Marilyn Kirkpatrick, the former Democratic speaker of the Assembly, on "water issues."
Meetings with organized labor groups — the Nevada State AFL-CIO on Feb. 15 and IBEW Local 1245 and Southern Nevada Buildings and Trades on Feb. 16.
A Feb. 17 meeting with Mark Lipparelli, a gaming industry professional and former state senator who served on the Nevada Gaming Control Board under former Gov. Brian Sandoval.
A Feb. 27 meeting with longtime lobbyist Greg Ferraro and SilverSummit Healthplan CEO Eric Schmacker. Ferraro has many clients this legislative session, including Apple, NV Energy and the Nevada Resort Association.
A March 7 meeting with Dax Sanders, the president of products pipelines for Kinder Morgan, a major energy infrastructure company that operates a natural gas pipeline running through Northern Nevada.
A March 9 meeting with Birtcher Development, a real estate company based in Newport Beach, California.
The calendar also shows Lombardo visiting Arizona during February's Super Bowl, where the governor met with NFL officials for a promotional event (including a 1,200 pound "Super Ball") hyping next year's Super Bowl at Allegiant Stadium in Las Vegas.
Lombardo's calendar also shows weekly meetings with Democratic legislative leaders and a host of one-off meetings with individual lawmakers of both parties. It also includes meetings with several ambassadors, including the consul general of France, Federic Jung, on Feb. 28 and a meeting with the ambassador of Romania to the U.S., Andrei Muraru, on March 21.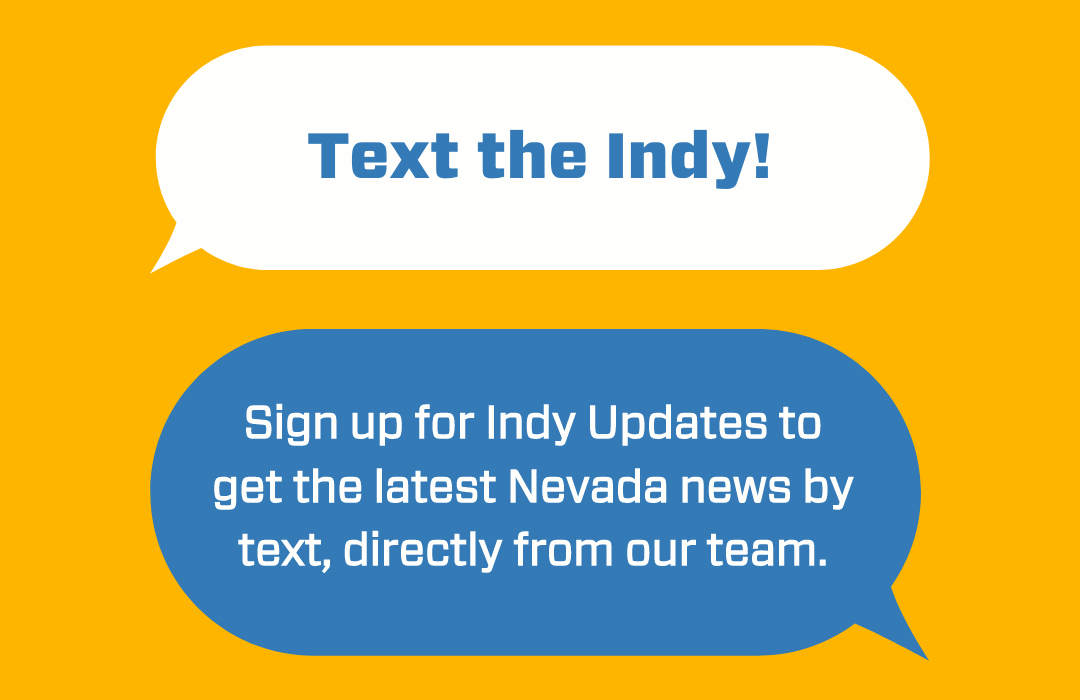 Featured Videos
Comment Policy (updated 4/20/2021): Please keep your comments civil. We reserve the right to delete comments or ban users who engage in personal attacks, use an excess of profanity, make verifiably false statements or are otherwise nasty. Comments that contain links must be approved by admin.