Sisolak's 2018 calendar gives detailed view into campaign, county operations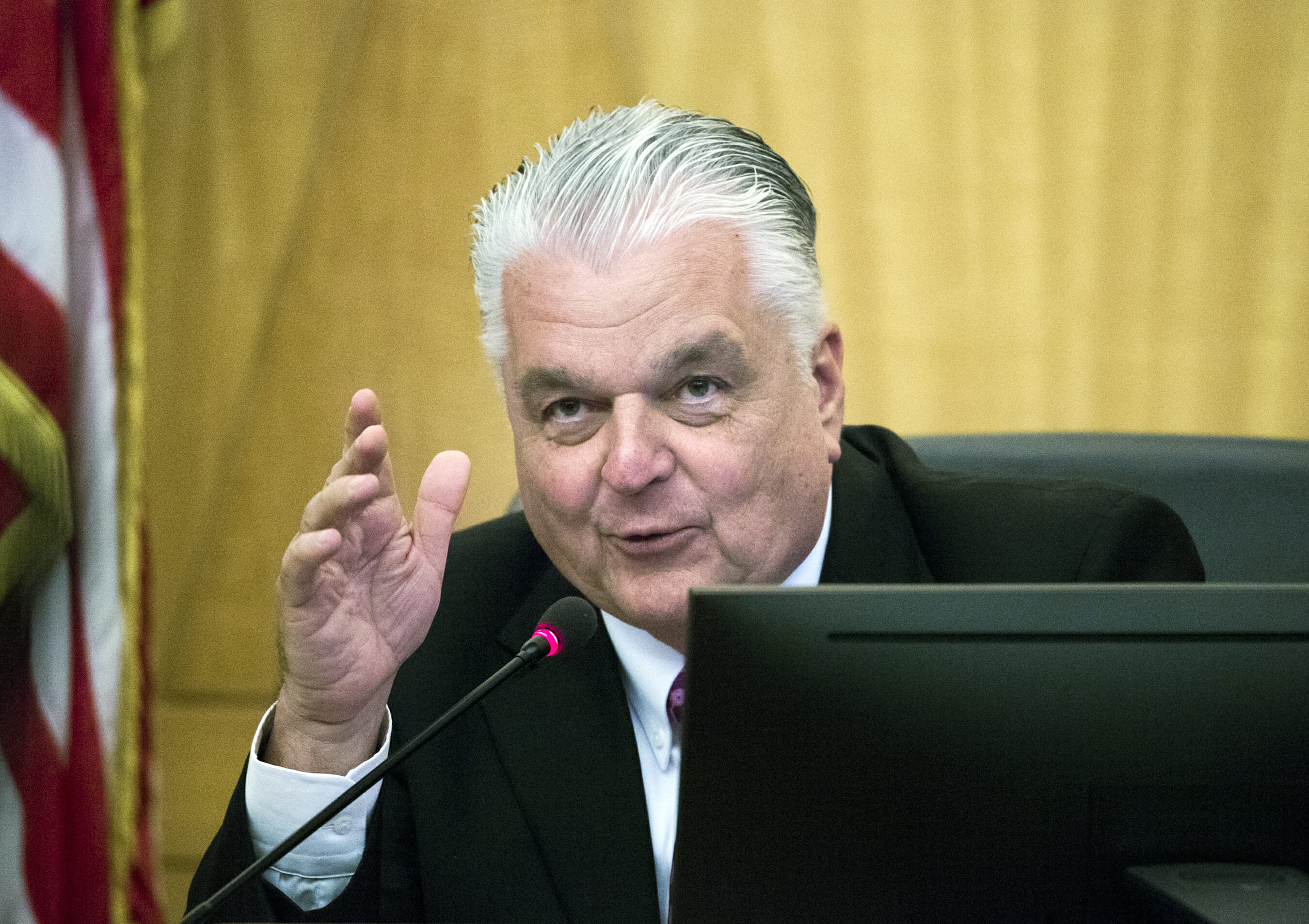 A mix of lobbyist meetings, fundraisers, campaign events and county business dominated Gov.-elect Steve Sisolak's calendar throughout the first 11 months of 2018, according to a copy obtained by The Nevada Independent.
Sisolak, who defeated Republican Adam Laxalt in the November election and will be sworn in next month as the state's first Democratic governor in 20 years, kept a packed schedule through most of the year, ranging from meetings with gaming executives, business leaders, top lobbyists and other candidates for office, along with debate prep, campaign events and nearly three dozen fundraisers in addition to his normal county business.
The information was obtained via a records request submitted by The Nevada Independent on Dec. 7 for a copy of the Clark County Commission chair's calendar from Jan. 1 to the first week in December. Some caveats: just because a meeting was scheduled in the calendar doesn't necessarily mean it happened, and the calendar isn't a definitive record of Sisolak's meetings and activity on the campaign trail.
With hundreds of entries, the calendar provides a behind-the-scenes glimpse into the relationships and schedule of the man soon to be Nevada's 30th governor.
Jay Brown
Twenty-seven scheduled meetings, including 17 one-on-one meetings, underline the close relationship between Sisolak and powerhouse local government lobbyist Jay Brown, whose long list of clients includes Resorts World, Republic Services, Treasure Island and a host of marijuana dispensaries.
Two of the meetings were held with longtime Walters Group president Mike Luce in January and August. Another two meetings with Brown were held with developer Don Webb, the Raiders stadium chief operating officer. Brown represented the team in its business before the county commission last year.
Other participants in meetings with Brown and Sisolak included prominent Las Vegas developer Brett Torino on Oct. 10, developer-turned-cannabis company owner Mitch Wilson on Nov. 29 and prominent criminal defense attorney David Chesnoff on Jan. 9.
Brown, a top attorney and former law partner of Las Vegas Mayor Oscar Goodman, has close relations with many Southern Nevada power players, including former Sen. Harry Reid and incarcerated gambler Billy Walters. Walters' wife, Susan, contributed $100,000 to Sisolak's gubernatorial campaign in the weeks ahead of the 2018 election.
Brown contributed $10,000 to Sisolak's campaign through his law firm on Oct. 5, and another $10,000 personally on Sept. 1, 2017.
Eglet
In December 2017, Clark County became the first jurisdiction in Nevada to contract with the private law firm of Eglet Prince to pursue litigation against 17 pharmaceutical-grade opioid companies.
Over the next several months, close to a dozen other jurisdictions in the state would also enter into similar contracts with Eglet Prince. During that period, Robert Eglet, the firm's namesake and senior partner, continued to meet with Sisolak and help his campaign.
Sisolak's calendar shows meetings with Eglet on Jan. 23, a dinner with him and lawyer/businessman Peter Palivos on Feb. 2, another meeting on May 31 and an Eglet-hosted fundraiser on July 26, the same day Sisolak's campaign reported receiving more than $107,000 in contributions, including $5,000 from Eglet Prince.
Post election meetings
So far, Sisolak has announced that a handful of Sandoval administration appointees will remain at the helm of executive branch agencies in his administration, and his scheduled meetings since the election suggest he's considering keeping more in place.
His calendar shows meetings with current Department of Transportation Director Rudy Malfabon on Dec. 4, and a meeting with Paul Anderson, head of the Governor's Office of Economic Development, on Dec. 5. Both meetings were scheduled at Sisolak's "Transition HQ."
The incoming governor also met with SEIU leaders Brian Shepherd and Grace Vergara at the transition HQ on Dec. 5. The Clark County Commission approved a 1 percent salary increase for all county employees and a 2 percent Cost of Living Adjustment pay bump for union members at their Dec. 18 meeting.
Peter Palivos
Sisolak's calendar also shows eight meetings with Las Vegas lawyer and businessman Palivos, a personal friend, between January and June of 2018. Palivos was the seller in a $7 million land deal in 2012 with the Las Vegas Convention and Visitors Authority, and since then has been a philanthropist and Democratic political donor.
He donated $15,000 to Sisolak's gubernatorial bid between September 2017 and October 2018, about a quarter of the $57,000 total he has donated to Democratic candidates and causes since 2012.
Before moving to Nevada, Palivos was involved in a dubious real estate deal in Illinois which eventually saw him convicted of conspiracy to obstruct justice in 2003 — though Palivos had claimed outside of court that he was framed by prosecutors for refusing to provide evidence against former Illinois Gov. George Ryan.
Other meetings
Sisolak's calendar is peppered with other meetings with top lobbyists and political insiders.
It shows three scheduled meetings with powerful lobbyist and R&R Partners CEO Billy Vassiliadis in March, April, and a few days after the general election in November, as well as a scheduled meeting at the firm's office on Nov. 13. The advertising firm represents some of the most powerful entities in the state, including the Las Vegas Convention and Visitors Authority, Blockchains LLC and the Nevada Resort Association.
Sisolak also met with lobbyist Gary Milliken at least four times, including joint meetings with taxi executive Jonathan Schwartz and Nevada Contractors Association vice president Sean Stewart.
The calendar also shows a scheduled meeting with Station Casino owners Frank and Lorenzo Fertitta on Oct. 3. Both Feritta brothers and their wives individually contributed $10,000 to Sisolak's campaign about a week earlier, according to campaign finance records.
He also reported meeting with former Diamond Resorts CEO Stephen Cloobeck on Oct. 21. Cloobeck, who in 2017 weighed a run for governor, contributed $5,000 to Sisolak in August and constantly slammed his Republican opponent, Adam Laxalt, on Twitter prior to the election.
He also met with Wynn Resorts CEO Matt Maddox on Aug. 28, Monarch Casino Resorts CEO John Farahi on Sept. 12 and Switch CEO Rob Roy, also on Sept. 12.
Education support
Meetings recorded on the calendar also underline Sisolak's close alliance with the Clark County Education Association and its leader, John Vellardita.
In addition to a CCEA podcast recording in late May, Sisolak's calendar shows a meeting with Velardita on June 27, the same month the union officially split from its parent organization, the Nevada State Education Association. Velardita held a fundraiser for Sisolak on Oct. 24, a day which his campaign reported raising more than $58,000.
CCEA was an early backer of Sisolak in both the primary and general elections, including spending more than $1.3 million on his behalf through 2017 and 2018 through the "Nevada Leads" political action committee, which ran ads attacking primary opponent Chris Giunchigliani and Laxalt.
Although the NSEA spent heavily to back Giunchigliani, Sisolak's calendar shows meetings with the group on July 19 and a roundtable with the organization on Oct. 12, about a week before the union announced it was endorsing him for governor. He also met with Clark County School District Superintendent Jesus Jara on the same day as the NSEA meeting, July 19.
Political meetings & fundraisers
He also had scheduled meeting with current and former Democratic elected officials over the span of several months, including Sen. Harry Reid, Sen. Richard Bryan, Senate Majority Leader and attorney general candidate Aaron Ford, Senate Majority Leader Kelvin Atkinson, Assembly Speaker Jason Frierson and state party chair and Assemblyman Will McCurdy.
In the heat of campaign season, Sisolak also met with a number of Democratic politicians, candidates and former politicians. That includes several primary fundraisers with state and local politicians, including Rep. Dina Titus on March 27, then-state Senate Assistant Majority Leader Kelvin Atkinson on March 27, state Sen. Yvanna Cancela on March 14, and County Commission candidate Tick Segerblom on October 25.
Sisolak's calendar also shows a scheduled meeting with Segerblom's primary opponent, labor organizer Marco Hernandez, on March 28 — the same day Sisolak's "Sandstone PAC" contributed $500 to Hernandez's campaign.
He also reported meeting with National Popular Vote, a group pushing for states to adopt an agreement to cast electoral votes toward the winner of the popular vote, on July 10. A bill adding Nevada to the compact failed to make it out of committee in 2017.
Whether fundraisers were for Sisolak, another candidate or joint was usually not made explicit in the calendar, though by the general election he had held at least 32 fundraisers exclusively for his own campaign, including at least two after the election in November. Those fundraisers include:
7/18 - Ali Rizvi, CEO of

Litigation Services, LLC.

7/19 - Doctors fundraiser with three local doctors, including a "Dr. Prabhu,"(Rachakonda Prabhu, longtime politically connected physician)

Dr. William Resh

, and

Dr. Nick Spirtos

7/26 - Robert Eglet, partner at Eglet Prince

8/15 - Phil Peckman, CEO of

The Peckman Capital Corporation

8/20 - Chad Christensen,

former state assemblyman

8/29 - Scott Canepa,

attorney at Canepa Abele Riedy

, and Scott Sibley,

publisher and former assemblyman

9/5 - Small business fundraiser

9/6 - Former U.S. Attorney General Eric Holder

9/6 - Christopher Kaempfer and Anthony Celeste, attorneys at

Kaempfer Crowell

9/10 - Barbara Molasky, account executive at The Rogich Communications Group and President of the Neon Museum, and Jan Jones, former Las Vegas mayor

9/11 - Laura Fitzsimmons, Sisolak's

longtime personal lawyer

, and Mary Kaye Cashman,

CEO of the Cashman Equipment Company

9/13 - Rob Walsh, attorney at Walsh & Freedman, and Khusrow Roohani, owner of Seven Valleys Realty

9/15 - Fundraiser, Bonefish Grill

9/20 - Ozzie Fumo, state assemblyman

9/24 - Mike Dreitzer, CEO of

Gaming Arts LLC

(the calendar entry for this fundraiser misspells the name as "Mike Drezier")

9/25 - Robert Goldstein,

President and COO of Las Vegas Sands

10/3 - George Harris, CEO of

Alien Tequila

, Don Ahern, CEO of

Ahern Rentals

10/4 - Robert Goldstein, p

resident and COO of the Las Vegas Sands

. Goldstein contributed $5,000 to Sisolak's campaign on Aug. 21.

10/5 -

Dr. Tousif Pasha

10/10 - Ash Mirchandani, former deputy director at the state Department of Business and Industry and

lobbyist

10/11 - Ross Miller, former Nevada secretary of state, Bob Miller, former Nevada governor, "Dr. Khan" (longtime politically connected physician Ike Khan)

10/12 - Marybel Batjer, secretary of

California's Government Operations Agency

, former VP of public policy and corporate social responsibility for Caesars Entertainment and former chief of staff for Gov. Kenny Guinn.

10/17 - Mark James, former state senator and county commissioner, Neil Tomlinson, managing partner at

Hyperion Advisors

10/21 - Mark Miyaoka, Robert Song and Helen Hsueh, owner and publisher of the

Las Vegas Chinese Daily News

10/22 - Rita Vaswani, professional banking relationship manager at

Nevada State Bank

and Dr. Benito Calderon

10/24 - John Vellardita, head of the Clark County Education Association

10/25 - Sharon and Tick Segerblom, the former state senator and incoming Clark County commissioner

10/26 - Dr. Nick Spirtos, CEO of the

Apothecary marijuana dispensary

, and NFL player Jerry Rice (Spirtos is

Rice's family doctor

). The fundraiser was scheduled but did not take place.

10/27 - William Hill CEO Joe Asher and company attorney Reed Horsley

12/4 - Judy Perez, an executive with real estate development company

Siegel Group

12/5 -

Tyre Gray

, an attorney and lobbyist with the law firm of Fennemore Craig
Sisolak calendar by Riley Snyder on Scribd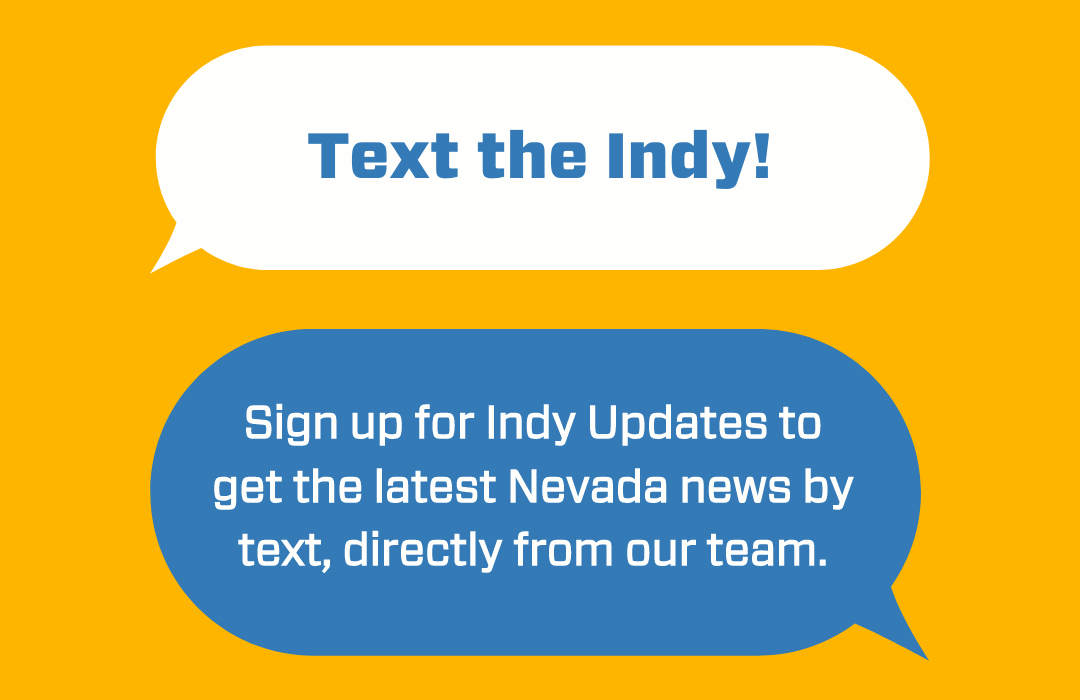 Featured Videos
Comment Policy (updated 4/20/2021): Please keep your comments civil. We reserve the right to delete comments or ban users who engage in personal attacks, use an excess of profanity, make verifiably false statements or are otherwise nasty. Comments that contain links must be approved by admin.